Using Data to Drive Results: Exploring the Power of a Data Driven Marketing Strategy
By the year 2015, three billion people will create eight zettabytes of data. The data exists – what marketers choose to do with it is what matters. This paper explores how marketers can create a data-driven marketing strategy.
Get the download

Below is an excerpt of "Using Data to Drive Results: Exploring the Power of a Data Driven Marketing Strategy". To get your free download, and unlimited access to the whole of bizibl.com, simply log in or join free.
Marketers ask a lot of questions.
"What are my customers' favorite purchases? Where should I focus my marketing dollars? Which channel produces the biggest return on my investment? How can I use social media to better engage my customers?"
And the most successful marketers know where to find the answers…
In their data.
A late 2012 study conducted by Teradata and an independent consumer research firm predicts that by the year 2015, three billion people will create eight zettabytes of data. The data exists – what marketers choose to do with it is what matters.
Enter the age of data-driven marketing – the recognition and integration of deep behavioral analytics and current contextual information to deliver the best possible, real-time customer offer or response. With a closed loop marketing process, self-learning capabilities, and additional analytics, marketers learn from previous interactions and get smarter!
Jupiter Research reports that by segmenting and targeting prospects based on specific behaviors, marketers can increase open rates by more than 50% and conversion rates by more than 30%.
Go Deeper with Data
Data-driven marketing is so much more than examining your email open rates. It is the combination of collecting and connecting large amounts of online data with traditional offline data and rapidly analyzing and gaining cross-channel insights about customers. The resultant insight is then brought to market via a highly-personalized marketing campaign that's tailored to the customer at their point of need.
In other words, it's the movement from transactions to interactions.
Before the digital marketing movement, marketers were more limited in their focus. They had to rely on transactional data – for example, purchase history, life events, and cart abandonment statistics – to create a compelling dialogue with their customers. Thanks to our current data proliferation, marketers today can now garner broader insights from customer interactions, such as browsing behavior, social reach, and display ad response to inform a deeper, more anticipatory consumer relationship.
Customers' unique preferences exist within the data. The challenge is extracting and understanding them.
Data Driven Marketing Roadblocks
A leading analyst firm estimates that over 45% of big data deployments are for marketing.
Adopting a data-driven marketing approach, however, can be a substantial undertaking. Marketers cite the following challenges to driving their organization's marketing initiatives with customer data:
Our operations, financial, sales, customer, and demographic data is collected, stored, and analyzed in isolation, thus preventing us from garnering a 360-degree customer view.
The data we've collected is in different regions, different formats, and exists in varying levels of quality.
Our marketing process is delayed because data insights take too long for us to identify.
It's difficult for us to connect the dots between insights, planning, marketing programs, spend, and the go-to-market process
Additionally, "Gut marketing" techniques that have proven to be successful in the past are no longer acceptable in today's market. When customers demand the right offer at the right time via the preferred channel – and when those preferences might change on a dime – marketers must rely on data insights to remain timely and relevant.
A leading analyst firm estimates that by 2017, CMOs will spend more on technology than CIOs
CMO Insights estimates that marketers will spend 60% more on analytics solutions in the next three years.
Big Data Insights Produce Big Results
The benefits of undertaking such an important initiative, however, far outweigh the challenges. In fact, the cost of not using data to inform marketing decisions is too great. Today's customers are in control of their brand experiences, and they expect a seamless, relevant, and personalized interaction with your brand no matter where or when they choose to engage.
According to a leading analyst firm, by 2014, companies that develop an Integrated Marketing Management strategy to meet customers' expectations will deliver a 50% higher return on marketing investment than those who don't. If you're not providing the experience customers want and need, your competitors will.
The bottom-line benefits are also measurable. In a study conducted by Telecom Advisory Services LLC, an integrated technology platform solution (in comparison to a point solution approach) recognized the following benefits:
A 20% reduction in acquisition and implementation cost
A 43% reduction in operating costs
A 39% reduction in maintenance costs
The research is clear. Marketers who fail to adopt a data-driven marketing strategy will no longer be able to effectively meet customers' needs – or increase their bottom line.
Teradata Knows Big Data
When you're ready to leverage the full impact of data-driven marketing, Teradata is ready to support you with a solution that provides unified customer data, advanced analytics, and comprehensive Integrated Marketing Management.
Our leading integrated, data-driven marketing solution architecture consists of:
Data Warehousing: Integrated and shared data environments to help you manage your business and deliver strategic and operational analytics to your extended organization.
Analytics: Rapid discovery analytics –fully accessible by mainstream business analysts – that unlock big data insights through iterative exploration using a variety of analytic techniques to find the "golden path" to help understand a customer's multi-channel journey.
Marketing Operations Automation: Automation that connects your campaign results with internal planning, production management, and spend. This enables you to improve processes, direct dollars to the highest performing channels, and ultimately boost ROI.
Campaign Management: Lets you drive revenue and customer satisfaction from a marketing machine fed with critical pieces of customer data. Enables you to provide a consistent customer experience across both online and traditional channels and inbound and outbound communications. Supports real-time offers that substantially increase your response rates.
Marketing Performance Management: Close the loop and prove ROI on your marketing campaigns by tying your results to internal investments. Use advanced reporting to uncover customer behavior insights that can power your subsequent campaigns.
By instituting the right technology, leading with a shared organizational vision, garnering executive sponsorship, and implementing your solution with seasoned expertise, your data-driven marketing ecosystem is positioned for unprecedented success.
Conclusion
Marketers are most effective when they are able to put all of their data to work for them. Teradata is uniquely positioned to deliver the most robust data-driven marketing solution via its Unified Data Architecture, Big Data Discovery Platform, and broad Integrated Marketing Management offering.
For more information about how data-driven marketing can help you strengthen customer loyalty and boost your bottom line, contact us today.
Want more like this?
Want more like this?
Insight delivered to your inbox
Keep up to date with our free email. Hand picked whitepapers and posts from our blog, as well as exclusive videos and webinar invitations keep our Users one step ahead.
By clicking 'SIGN UP', you agree to our Terms of Use and Privacy Policy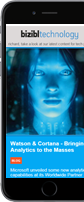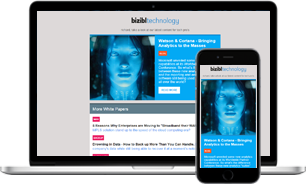 Want more like this?
Stay up to date with our content email