US Marketplaces: What to Consider
Traditional brick-and-mortar retailers operating in the country face significant cost pressures in running their store estates and now see their revenue growth driven by online channels, while emerging pure plays continue to disrupt the market at a rapid pace. National Retail Federation (NRF) research estimates the US retail industry will grow between 3.7% and 4.2% year on year in 2017, while online and other non-store sales are expected to increase between 8% and 12%. It is clear what is driving industry revenues. Official government figures show that over the last decade, ecommerce has moved from having a 3.5% share of the overall US retail market to around 8.5% today. It is expected to continue to grow as a percentage of the total market, underlined by an encouraging demand from consumers and an increased level of sophistication in terms of ecommerce technology. Research from business intelligence group eMarketer estimates ecommerce sales in North America totalled around $423.34 billion in 2016, maintaining the region's status as the world's second largest regional ecommerce market behind Asia-Pacific. The region will see consistent double-digit growth through 2020, according to the study, fuelled by spending from existing digital buyers, further expansion into new categories such as grocery, and continuing growth in mobile commerce.
Early pioneers such as marketplaces Amazon and eBay are still mighty forces in online retailing, but a 2016 eMarketer list of the biggest ecommerce companies showed 18 of the top 25 players were traditional brick and mortar businesses. Staples, Apple, Walmart and Macy's are now among the leading lights in terms of online sales. Market dynamics are changing all of the time, and new online retailers emerge on the scene week by week. There are also a growing number of new platforms from which retailers can reach their target audience, such as online marketplaces. These portals are increasingly providing retailers and brands with a relevant route to the end shopper.
Get the download

Below is an excerpt of "US Marketplaces: What to Consider". To get your free download, and unlimited access to the whole of bizibl.com, simply log in or join free.
The Rise of Marketplaces
According to a report on Internet Retailer released in 2016, nearly $100 billion was transacted on marketplaces in the US alone in 2015, representing almost a third of the nation's total ecommerce sales. Successful international omni-channel retailers and pure plays, especially those operating in fashion, footwear and accessories, are thinking globally to develop their brands and maintain top-line growth as their home markets become saturated. As they do, the online marketplace route to the consumer is a major attraction. International expansion is not just a case of replicating a domestic business in a new territory; it requires knowledge of specific local factors around pricing and proposition, fulfilment and foreign currencies, search engines and social media. Online marketplaces provide this local knowledge. UK retailers and brands from Next to N Brown Group, Superdry to Sports Direct, and Dune Group to Dyson are among those that have seen the benefits of using marketplaces to build a presence outside of their home country.At a recent event, N Brown's head of new business development, Simon Taylor, put forward the case for online marketplaces.
"With many international markets, despite the best will in the world, there are preventative measures to stop you having your own platform – including logistics and legal," "Marketplaces offer you the best opportunity to sell the majority of your products in those markets," he said.
Marketplaces are the dominant retail players in many countries. In a similar pattern to usage of the leading global social media websites, consumers visit these platforms on a daily basis – attracted by the possibility of completing all their shopping in one single convenient place. Retailers entering new territories for the first time would be unwise to rule out the leading local marketplaces as part of their launch strategies.
Selling in the US
As the second biggest online market geographically, the US is receiving significant focus from UK retailers and brands looking to grow internationally and benefit from a common language and a huge consumer sentiment for buying British. European retailers, too, are looking stateside as their home markets continue to face challenging times. UK and European businesses see the US as a suitable market due to its easy-to-access consumer, its straightforward shipping regulations, its transparent pricing structure and its growing number of online shoppers. There's a huge market to target. According to Pew Research 79% of US consumers shop online – up from just 20% at the turn of the century7. The US online marketplace scene is continuing to develop. The platforms serving the US market are investing in their websites, using new technology to improve the customer experience and using their significant marketing budgets to acquire new shoppers.
Online marketplaces can be more cost effective for retailers than opening concessions, opening in department stores or developing a physical store presence. The websites operating in the US know the country's consumers inside out and they can provide an ideal route for brands looking to test the waters before rolling out a wide scale bricks-and-clicks launch strategy in a new territory.
US Marketplaces: What to Consider
Many of the movers and shakers in the global online marketplace ecosystem were present at We Are Pentagon's Retail Without Borders event in the UK in spring 2017. At the conference, ecommerce adviser Vinny O'Brien rolled out the statistic that in the US, 42% of all product searches start on Amazon.
"That suggests to me that if you are going to trade in the US you need to be trading through Amazon," he remarked.
But despite its power and popularity – and clear shaking up of the retail industry over the last decade – Amazon is not the only marketplace worth considering in the US. And there are no rules about only having to choose one option.
So, who are the other players?
Newegg
Ten years after its formation, consumer electronics e-tailer Newegg burst on to the online marketplace scene by opening up its website to third-party sellers in 2011. The invite-only portal sits comfortably alongside the longer-running marketplaces as a goto destination for brands and retailers looking to sell into the US and cross-border to new markets globally. And since its launch,it has increased the number of categories it sells such as drones, home automation, office supplies, virtual reality, home living and outdoors, sporting goods and automotive electronics.
The Stats - Newegg's 2015 global gross merchandising volume (GMV) was $2.85 billion, continuing year-on-year growth since its launch. Commission rates for third-party sellers on Newegg are competitive and often times lower than the other major online marketplaces, ranging from 8% on Cell Phones and Video Game Consoles up to 14% on Apparel & Accessories.
Worth Knowing... - Quality control measures for sellers on Newegg mean they must meet a 30-day satisfaction guarantee and they have a 72-hour window for fulfilling an order otherwise it will be cancelled.
Acknowledging the need to provide its marketplace sellers third-party partners with additional value services, Newegg Marketplace has run its own fulfilment service called Shipped by Newegg for a number of years with rates that are more than 15% cheaper compared to other similar third party fulfilment services offered by other competing marketplaces.
Building on that tool – and leveraging its two decades of expertise in ecommerce – Newegg also operates it standalone 3PL services, helping third party partners and other organisations streamline their order fulfilment, shipment and returns. Newegg also runs a customer loyalty programme, Newegg Premier, which enables customers to get free three-day-or-sooner shipping with a $49.99 annual fee.At the start of every year Newegg hosts the Eggie Awards, which recognise and thank the partners who helped contribute to its growth over the previous 12 months. It provides a chance for vendors, partners, sellers, and customers to be recognised for the contribution they make to Newegg and the growth of their own business as a result of each special partnership.
Tophatter
Tophatter calls itself the "fastest, most entertaining marketplace" and it uses smart technology to offer live online auctions every day across a variety of product categories. Shoppers compete in fleeting, 90-second auctions to win deals of up to 80% off jewellery, electronics, beauty and fashion. In May 2017, Tophatter raised $21 million in Series B funding (bringing funding to a total of $35 million) with global consumer tech investor Goodwater Capital leading the financing round to join earlier investors August Capital and Charles River Ventures.8 Launched in 2013, the online marketplace plans big things in the coming years by combining gamification and commerce.
The stats - The company said it expects to achieve $350 million in GMV in 2017, more than double the $160 million it recorded one year before. Tophatter has around four million members and experiences close to one million visits a day, connecting sellers to over ten million shoppers around the globe including the US.
Worth Knowing... - Ashvin Kumar, co-founder and CEO of Tophatter, says: "People come to Tophatter to shop in the same way they used to go to the shopping mall to discover new products. "The internet has made buying products you already know you want much more efficient, but no one has truly innovated shopping in a way that effectively replaces the retail experience. That's our focus. We are the anti-Amazon."
Tophatter has adopted a mobile-first approach to retail, and its app connects buyers and sellers around the world for its flagship real-time auctions. Over 85% of items listed on Tophatter are sold and over 15% of daily visitors make a purchase, according to the marketplace.
Wish
ContextLogic-owned Wish was launched by ex-Google, Facebook and Yahoo marketing team members in 2011 as a mobile app, wish-list website. It has grown into a marketplace, primarily connecting US shoppers to Chinese manufacturers of a wide variety of lines including technology and fashion. This direct-to-consumer model allows it to offer shoppers some of the cheapest prices available on any US marketplace. At Recode magazine's Code Commerce event in San Francisco in May 2017, CEO Peter Szulczewski said Wish has grown by focusing on customers outside of cities and Silicon Valley – or as he put it, a demographic that favoured Donald Trump in the 2016 US Presidential Election.
The stats - Szulczewski believes Wish will double the amount of goods it sells in 2017 compared to 2016. Estimates from the CEO suggest it could achieve $4 billion in GMV off the back of its record of selling two million items a day and the average customer buying 16 items a year. The company, which prides itself on its sophisticated algorithms that enable the website to personalise user experiences, takes a 15% cut of every sale made via its platform.
Worth Knowing... - In early 2017 Wish closed a $500 million investment round, bringing it to a reported $1 billion in cash reserves. With that resource, Szulczewski plans to oversee an improvement to the company's logistics operation. Szulczewski told the Recode event that Wish is investing in additional warehouses around the world so that vendors can store products closer to end customers and reduce shipping times. Wish also launched Wish Express at the start of 2017, which allows users to guarantee orders will arrive in no more than six days.
Tanga
Serial tech entrepreneur Jeremy Young launched Tanga in 2006 to sell off a stockpile of goods left over from a failed business venture. He started selling one item each day at 50% or more off retail price, but as customers sought more discounted items, he started adding products from all verticals. From there, a new discounting marketplace was born – with Tanga aiming to offer fresh deals to its customer base every day. It achieves this target through flash sales and 24-hour offers, while loyal customers can benefit from special deals throughout the year.
The stats - Tanga's revenues in 2016 were around $30 million. The company says it has grown by 241% in the past three years and has been named to the Inc 5000 list of fastest growing privately-held companies every year from 2014 to 2016.
Worth Knowing... - Tanga says its marketplace business model stands apart in the industry because unlike large marketplaces that rely on considered purchases, it tempts shoppers with "an impulse treasure hunt on a budget". Speaking in 2016, Young said: "Since bootstrapping this 'garage startup', we've worked hard to build Tanga to become the marketplace for deal-seeker." He added that Tanga has helped its customers save millions of dollars through its deals.
Wallmart
Walmart joined the marketplace sphere in 2009, with the launch of a dedicated online platform for third-party sellers to sit alongside its own B2C grocery and general merchandise website. In 2016 things shifted up a gear with a strategic partnership with Channel Advisor that allowed the ecommerce company's large array of sellers and brands to gain access to the invite-only Walmart Marketplace. Walmart – which was built on a traditional brick and mortar model and is an icon of North American retailing – is adamant it must turn itself into a "digital enterprise" to support its growth, and it acquired start-up marketplace Jet.com for over $3 billion in 2016 to help aid that goal. That has been the pre-cursor to a number of other online start-up acquisitions, but it is unclear what this strategy means for the wider Walmart Marketplace platform.
The stats - Ecommerce sales growth at Walmart at the end of 2016, taking into account all its online properties, was around 30%. Walmart says it has more than 50 million SKUs on Walmart.com, representing an increase of ten million year on year. Marketplace Pulse attributes this growth mainly to Walmart Marketplace, and its research suggests the retailer finished the quarter with over 10,000 marketplace sellers.
Worth Knowing... - Walmart's acquisition of Jet.com in 2016 was fundamentally completed to fast-track its overall ecommerce business and help it keep pace with Amazon's rapid growth. Not only is Walmart looking to leverage Jet.com's sophisticated technology tool kit which includes clever algorithms and data science management to optimise shipping costs, but it will have an opportunity to tap into a new shopper demographic. Jet.com is renowned for its prolific recruitment of millennial customers who are not the typical Walmart shopper.
Amazon and eBay
Amazon and eBay are, quite simply, the biggest online marketplaces in the US. Data from eBay and Channel Advisor suggests Amazon and eBay alone accounted for 29.1% of US online retail sales in 2015, which represented an increase of 26.8% year on year.
The Stats - Amazon said it recorded a record year for third-party sellers in 2016, more than doubling the items it delivered for other sellers to exceed two billion. More sellers paid the company to store, pack and ship their goods through the Fulfillment by Amazon (FBA) service, while active sellers using the service rose more than 70% in 2016. In 2016, there were over 100,000 sellers with sales of more than $100,000 selling their goods on Amazon. In the fourth quarter of 2016, eBay added two million active buyers across its platforms, to reach a total of 167 million. For the full year 2016, eBay reported a gross merchandise volume of $84 billion, up 3% year on year. Revenue was $9 billion, an increase of 5% compared to 2015 and a figure driven by the Marketplace platform. According to eBay, 1.1 billion listings are available on its site at any given time, 80% of merchandise it sells is new, and 67% of eBay transactions ship for free.
Worth Knowing... - Amazon and eBay's key strengths lay in the additional services they offer their partners and their financial resource for investment and innovation. Clicks on product advertisements via Amazon's targeted marketing platform, Sponsored Products, grew by 150% in 2016. Its FBA offering also allows retailers and brands to piggyback on Amazon's world-class logistics in the US, without having to develop their own network. At eBay, 2017 represents a year of significant change. Artificial intelligence-powered innovations around personalising the shopping experience are being rolled out, while huge investment has been made in new technologies to enhance the user experience on web and mobile.
Earning Globally, Getting Paid Locally
As important as understanding the relative merits of US marketplaces is understanding how sellers can keep more of their foreign earnings when they do start selling cross-border. The funds sellers earn on international marketplaces can be transferred to their accounts either by wire transfer or digital payment. Let's look at these methods a bit closer: International wire transfers are generally considered as a safe way to transfer funds, and they've been around forever. However, international wire transfers can take up to 15 business days to clear, may go through three or more financial institutions, and often rack up hefty fees in the process. Digital payment services are usually faster and less expensive. Most international marketplaces offer multiple digital payment service options. How to decide?
Go With the Leader
Payoneer is the world's leading cross-border payment platforms, developed entirely for servicing businesses and professionals. It's easy for sellers to sign up and receive US dollar marketplace payments into their Payoneer account, where they can be easily withdrawn directly to their home bank account into British pounds or any other local currency, or used to invest back into their business or pay suppliers.
What Sets Payoneer Apart?
A simple way to pay and get paid: Accept and make payments in multiple currencies via a simple, quick and cost-effective solution.
Earning potential: Sellers access their earnings in their local currency quickly and easily, and at rates up to 71% lower than other services.
List on multiple marketplaces: Connect with consumers on the world's top online marketplaces and get paid in one place.
24/7 support: Enjoy dedicated, local support around the globe in multiple languages, at any time.
Once Sellers Have Been Paid by Payoneer, They Can:
Transfer funds from their Payoneer account to their local bank account in their local currency.
Pay suppliers—anywhere in the world—for free.
Use a Payoneer Mastercard® to withdraw their funds at ATMs worldwide or make purchases online and in-store.
Summary
The US is the destination of choice for many European retailers looking to broaden their horizons. Primark and Sports Direct are among the UK retailers at the nascent stage of their expansion journeys into the US, but they are following a path of store openings and acquisitions respectively. From summer 2017, German supermarket Lidl will have a physical US presence, too, and it plans multiple stores across North America. It won't be easy for them to succeed in a US brick-and-mortar retail market which counts Tesco and Marks & Spencer among the large UK businesses that have tried and failed to make their mark across the pond – failures that have come at significant expense. Online marketplaces offer a compelling launch strategy alternative to opening physical stores. As this report illustrates, there are multiple ecommerce options for retailers and brands looking to enter the US but there are many more such as Etsy, Bluefly and Farfetch. Retailers that have followed the marketplace route regularly talk about the benefits, and what can be more powerful than endorsement of services from industry peers? Commenting at Lengow's eCommerce Day in Paris in 2016, Andre Patrzek, director of marketing and sales at online German sports brand Keller Sports, said e-marketplaces enabled its brand "to launch in new countries much quicker". "We can try and test how a native audience reacts to our products," he explained. Simon Taylor of N Brown, talking at RBTE 2017, remarked: "You can test the market – and there might be a business argument that if sales are good you can invest in your own platform." As demonstrated, each online marketplaces in the US offers its own unique selling points. Which one will you choose to help you grow your business in the world's second largest ecommerce market and grab a share of the $500 billion opportunity?
Want more like this?
Want more like this?
Insight delivered to your inbox
Keep up to date with our free email. Hand picked whitepapers and posts from our blog, as well as exclusive videos and webinar invitations keep our Users one step ahead.
By clicking 'SIGN UP', you agree to our Terms of Use and Privacy Policy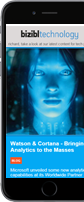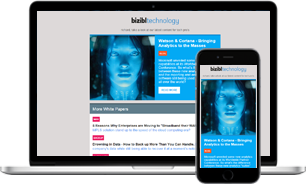 Want more like this?
Stay up to date with our content email