Targeting, Profiling & Personalising
Marketers need to master a complex array of channels and relevant touches to connect with an increasingly mobile, discerning and demanding digital audience. For an organisation to prevail, it must adapt to today's speed-of-light rate of change - what matters today are the relative cost and the long-term yield of building a unique ongoing experience between your brand and your customer. Positive Return on Engagement is becoming the new measure of marketing success. No matter what the conversion objective, from ecommerce sale to downloads; relevant content helps create effective conversion paths.
Get the download

Below is an excerpt of "Targeting, Profiling & Personalising". To get your free download, and unlimited access to the whole of bizibl.com, simply log in or join free.
Summary
This is second in a series of papers that present emerging strategies and best practices for senior marketers to help their organizations prevail at today's speed-of-light rate of change. Success metrics are evolving to encompass a longer-term perspective. Today, marketers need to master a complex array of channels and relevant touches to connect with an increasingly mobile, discerning and demanding digital audience. What matters today are the relative cost and the long-term yield of building a unique ongoing relationship between your brand and your customer. Positive Return on Engagement is becoming the new measure of marketing success. By maximizing relevance, marketers can optimize their connection with their audience and add value to the exchange. No matter what the conversion objective is—ecommerce sale or lead generation via a download form—relevant content helps create effective conversion paths that maximize audience engagement with your brand.
The Seduction of Being Known & the Dangers of Second-Guessing
Data-driven marketing is as old as the discipline itself. In the days of bricks and mortar, it was a slow affair and often a sketchy one, as companies based expensive campaigns on their best guesses of what the data meant, then waited weeks or months to learn how accurate their guesses were. When commerce moved online, marketers were excited by the possibility of collecting more data, more quickly. However, interpreting the data remained a challenge, as retailers continued to second-guess what the data really had to say about the behaviors and desires of the target audience—sometimes with laughable results.
Pre-Web surveys offered anonymity and aimed at yielding insights by demographic, but online marketers quickly understood the promise of matching the data collected to the individual consumer. Online consumers, seduced by the promise of being known, volunteered a great deal of information about their lives, their likes and dislikes. Companies found themselves with mounds of new information and the same old problem—how to translate information into offers that result in conversions?
Targeting, Profiling and Personalization
This three-pronged, customer-enveloping initiative remains the objective of every Web publisher, whether the aim of the engagement is to influence opinion, mobilize voters or consummate sales. As the world's biggest retailers have proven, engagement works best when analytics, data collection and content publishing are closely linked in a sophisticated and highly responsive platform. Whether that platform is a one-off proprietary system or a leading commercial product such as SDL's, it will enable marketers to be extremely effective when the best profiles and the best rules work together to create the most provocative customer journey, virtually on the fly
The Bad Offer: When Personalization Fails
Early online retail innovators like Amazon, determined to turn a profit, drove the development of increasingly sophisticated ways of profiling customers, adding data collected from external sources, Customer Relationship Management (CRM) systems, transaction histories and the information that users volunteered about themselves. Taken together, these data points made intelligent guessing more possible and somewhat more accurate. Sometimes they got it right and sometime they did not.
Amazon's early profile-based suggestions of books that might interest individual customers were always plausible, if sometimes off the mark. For example, a writer researching a book or a student writing a term paper would demonstrate focused interest in a particular subject. Because the search and purchase were assignment-related and deadline-driven, their interest in the subject matter had a time stamp that the profiling and personalization algorithms were unable to discern. As a results, Amazon would continue to offer up titles related to Rainforest Ecology months or years after the customer had moved on to the next project subject.
Incorrect, but plausible assumptions by online businesses have the alienating effect of making consumers feel closely watched without being truly understood. No size 4 dress buyer who gets erroneously identified as Plus-Size because she ordered a pantsuit for her stout Aunt Susan is not going to easily forgive the insult or trust the source. A man mistaken for a woman, a twenty-something for a senior citizen, a conservative for a liberal or the reverse becomes a skeptic and a hard sell going forward.
Enough pioneering attempts at personalization resulted in mistaken identity that by late 2003, David Schatsky, Senior VP at Jupiter Research, advised companies to retrench: "To drive key business metrics," he wrote, "most sites are better off focusing on the basics, like usability, information architecture and making key tasks easy for users to accomplish."
Recommendations like these became codified as a set of Web best practices that held sway for much of the rest of the decade. Companies invested in content management systems, embraced SEO/SEM initiatives and began experimenting with landing pages as a way emphasizing special offers and campaigns, without necessarily altering the overall experience of the site visitor. In retrospect, these efforts were worthy placeholders, driving digital business forward at a stately pace while the world waited for technology itself to evolve.
Targeting, Profiling and Personalization Grow Up
As the economic optimism of the mid '00s darkened later in the decade, many companies cut budgets to the bone and put a moratorium on many marketing programs. In contrast, some online retailers bet heavily on targeting, profiling and personalization to maximize conversions and drive sales, turning a time of economic contraction into a period of sustained business growth. By 2010, the $19 billion OTTO Group, comprised of retail and ecommerce companies doing business in 20 countries, aggressively leveraged advanced targeting, profiling and personalization techniques—and grew more than 20% in the worst months of the global recession.
How the Recent Economy Changed Our World
The organizations cited above had the resources and the vision to try an opportunistically contrarian approach to the changed economic climate, with dramatic success. But the global economic contraction affected everyone, everywhere.
Empty storefronts and soaring gas prices stimulated online retail and changed the shopping behaviors of the rich and thrifty alike. The pastime of window-shopping became the blood sport of finding the best deal. Luxury shoppers and budget watchers alike turned to their digital devices to research products and to find the most attractive price or the most appealing package. Veteran ecommerce sites like Amazon and Zappos were able to use their already-extensive customer profiles to produce highly personalized offers, at the same time leveraging up-to-the-minute analytics to know when to lower prices or shipping fees to pick up sagging sales.
In the 2010 holiday season, North America's Cyber Monday2 topped $1 billion in sales—which dwarfs the traditional bricks and mortar Black Friday3 as the busiest shopping day of the year. This meteoric rise in online sales is very much related to the applied science of targeting, profiling and personalization. Individualized email invitations, contextual advertising and effective search marketing drive consumers online, where their shopping experience is customized from the first click and checkout is fast and painless.
As Forrester analyst, Brian Walker, wrote, "As sites have become more content-rich and complex, using segmentation and personalization techniques to help customers discover products and enable marketers to target them with effective content (offers, categories, brands, and promotions) has become critical to optimize the sites and drive the business."4 Around the world, progressive companies are applying this advice—and increasing response rates by more than 500% while cutting costs as much as 80%.
Market Trends 2011: A New Consumer Meets New Technology
Game changing advances in technology joined with a shrinking economy to create an altered landscape for businesses of all kinds—those that sell to other businesses as well as those directly targeting consumers. The impact of the smart phone, freeing the digital consumer from the desktop, cannot be overstated. The impact of social media, creating a community of customers whose product reviews and recommendations are seen to carry more weight than marketing messages, has changed how people make buying decisions. In the mass of data generated, analysts have identified important new trends: the 70% of consumers who research online and buy locally, in stores, for example, and the sharp rise in "online window shopping"7 among people who spend more than half their waking hours online.
At the heart of this activity is the customer, whose time and money everyone competes for through every available channel. What do we know about him and her?
First, they are constantly bombarded by too much information. In 2009, the average US citizen received 12.5 GB of text—a volume roughly equivalent to 12 pickup trucks loaded with books.8 Today's online customer is bewildered, jaded, impatient—and a little spoiled. Their dollars flow to the source that most effectively caters to their needs and whims, that knows them best. In addition, this assumes that your audience is listening at all. The communication and information overload has also caused our audience to tune-out the noise. Essentially, if you are not relevant and valuable to the individual, you are history.
With this understanding, the quest for relevance becomes the object of the game. Consider these current statistics:
41% of retailers surveyed state that personalization leads to higher levels of customer satisfaction, increased average order values and greater customer loyalty
Best-in-class organizations are increasing budget for more personalized cross-selling, up-selling and repeat purchase initiatives in 2010
Behavioral targeting is expected to grow by 468% for US advertising expenditures by 2012
By 2012, the typical Global 2000 company will be managing between 2 and 10 business relationships with context providers
76% of mobile users surveyed preferred advertising-funded to paid apps and more than half expressed willingness to give information on their current location in order to receive more relevant ads
What becomes quite apparent is that as marketers, we desire a way to make the connection with our audience. Not as apparent are our disjointed attempts develop a relevant dialog regardless of channel. As shown above, we as marketers are ready to spend considerable amounts on behavior driven contextual advertising. This is in contrast to our often fragmented attempts at Targeting, Profiling and Personalization that breaks down once a visitor strays off an optimized landing page. Essentially, we spend to get the right person to our website, mobile experience and so on, but then provide them a "generic engagement experience.
The new consumer is, arguably, a new kind of organism, connected to the world of commerce and to global communities of interest, with new definitions of relationship and new ideas of what constitutes value. To sell to this technologically evolved customer, often the best mathematics makes the best marketing. Advancing to levels unimaginable half a decade ago, Targeting, Profiling and Personalization have become the new science of commerce and the key to success.
Eleven Practical Targeting, Profiling and Personalization Considerations:
The business practices presented here were identified and validated from the experience of SDL's most successful customers—especially from the global ecommerce players who have consistently driven Targeting, Profiling and Personalization techniques to new and more productive heights. Following these practices produces loyal customers, larger average sales, increased revenues—and a dramatically improved Return-On-Investment (ROI) as well as Return-On-Engagement (ROE).
1. Know Your Business Objectives
This may sound simple, but achieving focused intent in a complex, cross-functional endeavor like Web marketing is anything but. Unless you begin by defining key performance indicators (KPIs), business goals can quickly lose out to the concerns of your Web team. SDL's most successful customers are the ones who put business objectives above design or feature-function issues, and keep them there.
2. Understand What Success Looks Like: Measure, Communicate, Adjust, Repeat
Ideally, even your product definition includes a vision of what success is, how you plan to get there and how you'll know when you arrive. Key stakeholders throughout the company must agree up front on what customer behaviors are desired, what metrics are meaningful—and that constant fine-tuning is the key to maximizing business results. You cannot afford a generic definition of success. Defining your vision is essential. So is choosing a platform that provides you relevant analytics to measure your performance against your goals as well as a straightforward means to take action.
3. Plan and Execute Holistically: In Search of the Organic Profile
Targeting, Profiling and Personalization work best when they are truly pervasive, not isolated to particular campaigns, landing pages or parts of your Web properties. A user who's a valued friend on the homepage and a faceless stranger four clicks later is not on track to become a loyal customer. Only when your marketing escapes its website boundaries to follow your customers into the world, regardless of channel, you've not only achieved true personalization, you've vastly increased your store of actionable information. You've entered into the realm of something SDL calls organic profiling—an ever-growing, compound multi-channel approach to the customer you want to find, serve and keep.
4. Integrate SEO/SEM/PPC Targeting
Your Targeting, Profiling and Personalization need to be part of the DNA of every marketing initiative—and they need to start long before a visitor enters one of your Web properties for the first time. By targeting the customers you want and attracting them to your site with relevant search terms, well-timed and well-placed ads for your most popular products, and smart affiliate programs, you've already begun aggregating their profile by the time they arrive. Automation increases accuracy and helps control spend.
5. Be Relevant from the First Click, On Multiple Pages
With the right profiles and rules in place, even a first time visitor to your site is not an unknown quantity. You know where s/he came from and you know where s/he entered your site, which is enough information to start crafting the kind of unique visitor experience that leads directly to sales. The first click speaks volumes, triggering relevant offers and adding detail to the individual profile. This requires different thinking. As marketers, we have relied on A-B and Multivariate methodology to help us optimize our campaigns and pages. Often we apply this to only a few pages—but what happens when visitors stray off our desired conversion path? This is why we need a more holistic and organic way to address our Targeting, Profiling and Personalization efforts. We need to employ methods and solutions that can learn and work from directives versus the old school way of trying to pre-set everything.
6. Profile Constantly, Quickly Adapt to Changes
User context, visitors' stated preferences and tracked behaviors join with additional data like onsite search results, Web analytics, ecommerce histories and CRM logs to build the constantly evolving profiles sophisticated companies use to perform real-time segmentation. This requires two kinds of "intelligence" working hand in hand—algorithms capable of instantly enforcing the rules and human beings bringing common sense and insight to the formulation of those rules.
7. Don't Jump to Conclusions!
This piece of advice is so important it merits at least one exclamation point. Targeting, Profiling and Personalization have failed in the past—failed laughably; failed painfully—because marketers misinterpreted the data they collected. A lawyer in Edinburgh gets offered a two-day stay on the Hawaiian island Maui. A young woman who buys a walker for her grandmother is profiled as a disabled senior. Because he's on vacation in Germany, a traveler from Uruguay gets served Web content in German and not his native Spanish. Predictive targeting and modeling is available but requires serious computational power to access a unique visitor profile, score it against all potential product offers and choose accurately personalized content. The math is dauntingly complex. However, with the right solution, the user experience is fast, friendly and right on target. It should be noted that many of SDL's global customers currently utilize our unique engagement platform that easily addresses these specific challenge—some of these examples are covered towards the end of this paper.
8. Speak the Language, Understand the Connection
Localization is not just for giant corporations anymore. Language is a major gating factor in a vendors' ability to connect with their audience, with a four times increase in the likelihood of closing sales. Relevance starts with your company's ability to do business in the vernacular, everywhere in the world. Fast, seamless translation capability is the foundation of successful global commerce
However, this is more than a global thing—most markets need support for multiple languages. For example, in North America it is very easy to justify localization efforts that include English, French, Spanish, Chinese, Korean, and so on. And just translating the language is not enough— the audience in England will react differently to American English than to British English.
9. Think Context: Culture, Time and Space
Localization is much more than translation—it often involves unique insights that go beyond words. As a result, global marketers need to empower their local/regional counterparts in an effort to maximize connection with the audience. The same holds true for considerations of time and location. With geo-location technologies, marketers can now take relevance to a whole new level. But again, it needs to relate back to the individual. Offering someone who does not drink coffee a Starbucks coupon via his or her mobile phone is easily perceived as a useless communication.
10. Astonish, Amaze, Relate and Serve
Not every important website is a retail machine. Content-centric sites that offer news, opinion and/or public information may have different definitions of success, but Targeting, Profiling and Personalization technologies are no less important for achieving it. Making visitors feel known when they visit your website is a powerful inducement to trust, to contribute and to return. Don't be stodgy in how you conceive of what personalization is. You can provide a visitor a unique navigation path, unique timed or combined newsfeeds, personalized site-search, recommendations and highly relevant advertising.
11. Always Be There, Ready to Engage
Not only is the mobile marketer's canvas geographically vast, it enables a new relationship to time and time-and-place dependencies. Few places on earth are beyond digital touch and online services are never closed. The website that "lives" in pocket or purse is the one most likely to be consulted and trusted because the information it provides is fresh, relevant and actionable in the here and now.
Using mobile technologies, marketers are on track to become trusted advisors, always ready to provide useful information to customers, alerting a tourist to nearby restaurant special for a cuisine they like, offering tickets to local cultural events, or creating personalized hotel, restaurant and entertainment packages uncannily well matched to taste and budget—whether they're close to home or traveling abroad. The more closely your content matches the user's needs in the present moment, the more valuable and enduring your relationship becomes. The mobile channel is ever present and always on, extending all other channels. That is, the ever growing, ever more nuanced customer profiles you've been building from multiple data points and over time have become your most important business asset, the keystone of your relevance, anytime and anywhere.
Targeting, Profiling and Personalization at Work in the Real World
By maximizing relevance, marketers connect better with their audience and add value to the exchange. By creating unique, real-time dynamic profiles from a vast array of internal and external data sources, and by offering content significant to your unique site visitors, marketers increase call-to-action conversions dramatically. No matter what your conversion objective is— ecommerce sale or lead generation via a download form—relevant content helps create effective conversion paths that maximize visitors' engagement with your brand. For example:
Travel is Personal: Thomas Cook Group
Thomas Cook is a leading global travel and tourism company with more than $15 billion in annual revenue. The group's "Obsession with Customer Service" is one of the key drivers behind their vision: "go further to make dreams come true." It then comes as no surprise that annually more than 22 million people trust Thomas Cook with their holidays. To fulfill their mission, Thomas Cook was keenly interested how they could continuously learn about their audience so that they could deliver the best possible engagement experience.
It starts with understanding their site visitor. The average website visitor searching for a holiday looks at 13 different offers before making a decision. The relevancy of those 13 offers dramatically influences the level of interaction and conversion rates. ''The most important task was to identify the deciding factors for our customers. We started by analyzing conversion and click streams, as well as customer surveys," says Finbar Hage, Director, Thomas Cook. However, it should be noted that instead of building very comprehensive profiles and conversion paths, Thomas Cook kept it simple. "People tend to think that you need to show every possible combination, but, in reality, that isn't true. To be successful, you just need to be more relevant,'' says Hage. Thomas Cook reduced the number of total combinations from 64 million to less than a million by removing all the irrelevant combinations.
''Nobody wants to get an offer to take a two-day break to Curaçao,'' explains Hage. SDL's Targeting, Profiling and Personalization solution enables Thomas Cook to display the most relevant promotion to each individual website visitor automatically. With every click, SDL's solution uses new customer intelligence to recalculate the most relevant promotion. As a result, their customers get less, but extremely relevant info on the most interesting holiday packages that apply to their desires and Thomas Cook increased online ecommerce conversions 50%.
Cancer is Personal: breastcancer.org
breastcancer.org took advantage of the move to a new and easier-to-use content management system to add new levels of targeting, profiling and personalization to users' experience of the site. Many visitors, they discovered, entered the site through highly specific search terms, bypassing the home page entirely. According to managing editor Michelle Zweibel, "We wanted people who come to the site at a certain stage in their cancer treatment to get information that is pertinent to them. Once we've captured information about where they are in the treatment continuum, we can offer relevant pages on a topic such as chemotherapy and then show in a sidebar a spotlight on wigs." This level of personalization, combined with a website user interface appropriate to an older and cognitively stressed population helped make breastcancer.org the most visited and most effective site for cancer patients.
Building Relationships Is Personal: BBVA
BBVA initiated an online banking service designed to lower costs, build relationships with banking customers and create a new channel for delivering targeted offers for products and services. This helped spark a new culture where the customer is the focus of all activity and the goal of creating value for the customer is given highest priority. The resulting channel efforts needed to be highly interactive and offer personalized products (which in turn would increase customer loyalty and value). According to Ignacio Ortega, Director of Internet and Mobile Channels at BBVA, "Our main objective is to provide a great customer experience, and the easiest possible path to the information they are looking for and to the tasks they want to perform."
In a practical way, BBVA wanted to ensure that every single channel interaction recognized and anticipated their client's needs by providing relevant services. For example, if a customer went to a grocery store and found that their account was short of funds, BBVA sent them an SMS text message with an offer so they could complete their purchase, since food is an essential item. This way, regardless of channel, the interaction needed to be valuable and relevant. As a result, by leveraging SDL's platform, BBVA increased online activity by 65% and doubled engagement time.
Publishing Is Personal: Reed Business
International publisher and purveyor of business information, Reed Business recognized that the way to relevance is to place the correct individual in front of the right information. For Reed, attracting the right audience made all the difference. In this regard, the key first step was to manage affiliate partners and SEM initiatives in order to address the correct audience. However, advertising space and referral fees are costly and managing affiliate feeds and SEM is more time consuming and complex the more partners you have. To address this complexity Reed leveraged SDL's platform for both the delivery of relevant content to multiple channels including affiliate sites.
SDL enabled Reed to create business rules that automated which offers and promotions were pushed to affiliates and SEM campaigns based on context, target audience and ongoing conversion rates. As a result, Reed experienced a 75% increase in conversions coupled with a 60% reduction in cost when they implemented automated ad generation through SDL's software
Exceeding Engagement Management Challenges with SDL
Your job is hard and getting harder. Build a compelling, relevant online visitor engagement strategy, manage multiple brands and budgets, target customers through many channels, in many languages, across many cultures and make every one of them feel special, unique and known.
Enterprise marketing organizations are being asked to extend their reach and drive more revenue—even as the stage for achieving these objectives gets bigger, more diverse, and exponentially more complex. This game-changing marketing challenge is extremely ambitious, full of potential pitfalls and often very difficult to implement.
That's why global brands like yours love us.
We aggressively strive to take the complex and make it simple.
As the pioneer and leader in Pervasive Engagement Management, SDL enables global enterprises to rapidly turn prospects into lifetime customers by optimizing personalized and pervasive online engagements with target audiences—anywhere, anytime, via any channel— regardless of language, locality, format, method or electronic device.
SDL's trusted and proven solutions provide enterprise companies with a significant competitive advantage by dramatically increasing meaningful interactive exchanges with target prospects and customers. As a result, SDL's customers rapidly increase lead generation and sales conversions as well as maximize brand loyalty, customer satisfaction and lifetime customer value.
As discussed in this executive report series, we have embedded in our platform an engagement strategy that enables our customers to become better prepared for the rapidly changing customer landscape. As a result, global brands are able to measure success by lifetime "Return-OnEngagement." Instead of focusing on basic, passively experienced online communications, SDL's customers drive sophisticated, high-value, relevant, localized, and profiled end-customer engagements with one goal: Managing and increasing the long-term continual "health" and lifetime value of each customer.
Relevance is Key—SDL understands. We invite you to see how to better connect with your audience—anywhere, anytime, in any channel, on any device, in any language.
Want more like this?
Want more like this?
Insight delivered to your inbox
Keep up to date with our free email. Hand picked whitepapers and posts from our blog, as well as exclusive videos and webinar invitations keep our Users one step ahead.
By clicking 'SIGN UP', you agree to our Terms of Use and Privacy Policy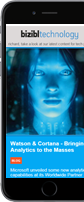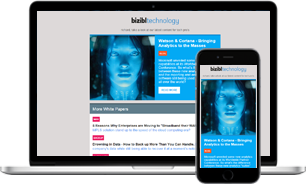 Want more like this?
Stay up to date with our content email