How Agencies Can Succeed in Today's 'New Normal' Landscape
The creative world has bounced back from the recession and plunged straight into an environment that very few professionals recognize. Coined the new normal, it's an environment where creativity is still at the helm but agencies are fighting fires from all angles. This includes battling increased pressure from clients to prove value across the board, lower margins and workload increasing faster than revenue. So in a world where it's tough, and keeps getting tougher, to make a buck and a good idea, how can agencies evolve to remain efficient, profitable and successful?
Download this paper to find out more.
Get the download

Below is an excerpt of "How Agencies Can Succeed in Today's 'New Normal' Landscape". To get your free download, and unlimited access to the whole of bizibl.com, simply log in or join free.
Are you receiving increased pressure from clients to prove your worth?
Pressure from clients is nothing new but the level at which it is being applied to agencies across all areas is. It doesn't matter whether it is at the procurement stage or looking at results at the end of a project – clients are becoming more critical when it comes to justifying hours, budgets and agency skills.
To combat this, agencies need to have facts and figures to support them and show clear value. Using an agency management system to secure real-time visibility and insight into projects, budgets and resources means that teams can transform client conversations from gut feel and word of mouth to data driven results.
Are your margins getting too low to make a profit?
It doesn't matter how much revenue your agency brings in, if your margins are too low then you are unlikely to turn a profit. Likewise, there is only so much fat you can cut from overheads before it starts to negatively impact team morale, work environment and the bottom line.
As a best practice, the target operating profit margin for marketing services firms is 15%. The Marketing Monitor report, published by Kingston Smith, found margins* falling to a record low at 10.6%. This is the lowest it has reported in the past seven years.
To make sure that your agency is reaping the rewards it deserves it is important to have a strong understanding of financial and performance patterns. An agency management system can help not just with understanding where expenditure is coming from and pre-empting overspend, but also by providing oversight of resources and capacity planning which will drive efficiencies throughout the business.
Is your workload increasing faster than your revenue?
The marketing services industry is a competitive environment but that doesn't mean agencies should be working for free. Unfortunately, the challenging landscape and oversaturation of agencies means that more and more agencies find they are completing work without payment. Some of this relates to the issue around lower margins and scope creep but it can also be attributed to client demands around 'spec' items.
Spec items or clients owning IP is not productive and can compromise an agencies success if it gets too out of control. More so, it can be detrimental to the relationship which should be a partnership, not just the client demanding everything cheaper, better and faster.
To combat this, agencies need a clear understanding of operations, finance and resources to analyze the potential profitability of a client and review workload issues before they get too big.
Is the procurement process counterproductive to securing profit?
While industry opinion is somewhat divided, it does seem like the majority still believe procurement is a function designed to drive down cost and be unhelpful in creating strong, successful agency / client partnerships.
There is potential though for procurement teams to stabilize the pitch process and create boundaries within which an RFP can operate. This may require further maturing of the market, but in the meantime agencies should implement an agency management system to support new business activity.
A good agency management system will afford teams a more in-depth look into operations and finances – identifying opportunities to flex and defend against procurement demands.
The top priority for marketing services firms should always be talent - without it there is no way to build a successful agency
Is your team feeling pressure to do more for less?
Industry leaders regularly proclaim the top priority for agencies should always be talent – without it there is no way to build a successful agency. This should serve as a word of warning for today's environment where agencies have been cutting resources and operations for a while now and as a result staff are being asked to work longer hours, take on more projects and generally commit more.
There is an easier way than overstressing your staff and to keep them from walking out the door in frustration or collapsing with exhaustion, agencies should focus on resourcing and capacity planning to identify overworked sectors and where freelance support may be needed. Additionally, a talent management programme should be front and centre to focus on supporting individual needs and strengthening the team.
Do any of these challenges sound familiar?
If so, your agency would stand to benefit from implementing an agency management system such as Deltek TrafficLIVE. There is no one in the agency that this system does not benefit – from finance and resource managers to management and designers. Ultimately, the system is easy to use and provides real-time insight into operations and financial performance. This in turn drives return on investment across the board – empowering agencies to protect and improve their client relationships, informing strategic decisions at any level, and building a wall of defence against the challenges of the new normal.
Improve utilization and integrated resource management
Reduce over-resourcing and over-servicing
Increase accuracy with time and budget tracking
Simple and easy-to-use timesheets
On-demand reporting and live notifications
Higher visibility of budget, capacity and time reporting
Easily accessible data and mobile capabilities
Unified processes and smooth operations
A profitable, efficient and happy team
Want more like this?
Want more like this?
Insight delivered to your inbox
Keep up to date with our free email. Hand picked whitepapers and posts from our blog, as well as exclusive videos and webinar invitations keep our Users one step ahead.
By clicking 'SIGN UP', you agree to our Terms of Use and Privacy Policy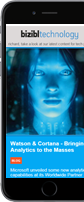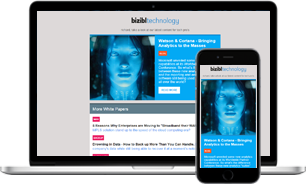 Want more like this?
Stay up to date with our content email