The Social Outlook: Benchmarks And Insights On Fifteen Industries
This report, the biggest of its kind, analyses the social activity of 450 organizations and their consumers, in 15 industries. Download for access to:
The Social Industries Index
Social engagement benchmarks
Consumer & audience insights
Industry-specific research
Get the download

Below is an excerpt of "The Social Outlook: Benchmarks And Insights On Fifteen Industries". To get your free download, and unlimited access to the whole of bizibl.com, simply log in or join free.
1.0 On Growing Up
Social media intelligence has grown up, but it's not #adulting quite yet.
The industry has surpassed the phase of starry-eyed expectations and weathered the lows of disillusionment. Finally, businesses are beginning to realize both social's unique value and shortcomings. Amidst this transition, some forward-thinking businesses are placing consumer insights teams at the center of their social intelligence programs – that makes sense.
Social analytics has opened the doors to fast, unbiased, and real-time opinions at scale, something that was previously unattainable. Equipped with the right skills and tools, consumer insights teams can use social data to inform decisions across the business, including product development, human resources, IT, sales and others. But social media's applications have not plateaued. The capabilities of social intelligence technology are advancing. A spectrum of data-scientists and creative professionals alike are continually discovering new ways of analyzing, displaying, and understanding everyday online conversations.
Moreover, upcoming social platforms introduce new dialogues and data, and some analysts are making strong headway tying social data to sales, web search, survey and other business indicators. The next evolution of social insights will include more data, be more integrated, and have even more powerful implications. But businesses themselves might have the most influential role in this transition. Altimeter research shows that while marketing is represented in 70% of social business strategy meetings, market research is present just 15% of the time. That should not be the case – data-driven insights should be foundational to business decisions.
And if recent trends continue, it won't be the case for long. Altimeter also noted that market researchers' participation in social business strategy conversations is growing quicker than that of nearly every other team. Executives were one of only two groups that grew faster. It may still be early days, but the trajectory toward insights-centric social programs is clearly underway. Social media's business applications are approaching adulthood. For those working in this space, it is incredibly exciting.
2.0 The Social Outlook
Aim
The purpose of this report is to provide businesses with a general understanding of how online behaviors, interactions and audiences differ across industries. Specifically, the research analyzes who discusses brand within an industry, when they discuss those brands, and how the brands interact with their audiences. The inter-industry analysis will hopefully allow businesses to consider their social programs in a much broader context and help social media practitioners comprehend the unique advantages and differences of brands beyond their competitive set.
The industry spotlights explore topics specific to each industry, and evaluates which brands held the strongest online presence.
Brief Methodology
The report examines a selection of 30 leading brands across 15 industries from April 1 – June 30, 2016. Brands were selected according to follower size. The data for each brand was collected using three Brandwatch Analytics sources: Query Data, Facebook Channels, and Twitter Channels. Gender, sentiment, interests and other metadata was also provided and parsed in Brandwatch Analytics.
Going Beyond
This report examines over 115 million conversations directed at 450 brands across 15 industries. The breadth of industry data collected will provide valuable opportunities for future research. While the analysis included in this report is intentionally broad, our Research Services team is fully equipped to further investigate any of the brands or industries upon request.
3.0 The Social Industries Index
The Social Industries Index, the largest index of its kind, provides context for organizations and industries to benchmark specific factors of their online presence within the greater social conversation. The index aims to provide a simplified overview of the online landscape. It acts as a general gauge, but cannot fully capture the nuances of each industry or each brand's specific goals. For a more in-depth analysis of any competitive set or other specific analyses, our Research Services team is available for custom research.
The index evaluates 450 organizations in 15 industries across five specific attributes. For all five attributes, brands are normalized against a single leader, which receives a score of 100. The Composite Score reflects a brand's performance across the five categories.
Social Visibility:
Aims to capture how strong a brand's presence is on social media. This score measures the volume of conversation a brand generates across key social channels.
General Visibility:
Seeks to determine how strong a brand's presence is on non-social channels. This metric evaluates the volume of conversation a brand generates on blogs, news outlets and forums.
Net Sentiment:
Aims to measure the tone or mood surrounding a brand online. This metric evaluates the composition of negative and positive mentions of a brand in the context of that brand's entire conversation
Reach Growth:
Aims to capture how much a brand's audience is growing over time. This score measures the growth of a brand's following over the course of a month, appropriately weighted according to the brand's current following.
Engagement & Content:
Seeks to determine the quality of brand content or how well content resonates with its audiences as well as how effective brands are at engaging with their audiences. This score evaluates how much audiences engage with brand-owned content and how often brands are replying or commenting back to their audiences. The Social Industries Index collected 62,688,852 Twitter, 27,078,114 Facebook, and 25,782,384 News, Blog or Forum conversations.
4.0 Social Engagement Benchmarks
In the eyes of the consumer, industries aren't isolated agents; a retail brand's consumers are also technology consumers, who are also television consumers. On social media, any single person could follow and interact with dozens of different brands across many industries.
For companies targeting the nuanced consumer on social, it is vital to think outside-of-the-box and consider how the activities of different industries inform, influence and affect one another. In this section, we provide an overview of the current online landscape by examining 450 brands in 15 industries. Using key social benchmarks, we highlight interesting sector trends and compare how differently and how successfully these industries engage with their audiences on social.
4.1 Social Consumer Interactions
Every industry deals with distinct audiences and demands. While nonprofits and NBA teams might find it easy to spread their messages, airlines and telecommunications businesses may be mired in service complaints. The following analysis illustrates the unique ways that industries interact with their consumers.
Brands in the airline and telecommunication industries produce the highest percentage of brand and audience replies, due to their heavy focus on social customer service. NBA, Nonprofit, Fashion and Automotive generate the highest percentage of retweets relative to their overall conversation
Across industries, brand-owned accounts comprise 4.2% of the conversation around their brands, while their audiences account for the remaining 95.8%. Yet that distribution varies: airlines maintain nearly 20% of the conversation while tweets from luxury fashion brands comprise .3%. Unsurprisingly, high follower counts trend with a smaller percent of brand-owned conversation, since larger audiences tend to crowd out brands' voices.
4.2 A Day on Twitter
Naturally, the scale of social media activity varies dramatically across industries. While the retail brands analyzed garner an average of 2,041 @mentions every day, healthcare companies only receive around 61. Due to the finals occurring during Q2, basketball teams also had a lot of audience activity directed at their accounts, generating the highest volume of retweets from their audience
4.3 A Day on Facebook
There are important similarities and differences between the way brands interact with audiences on Twitter and the way they do so on Facebook. Perhaps the most apparent difference is the scale. The average Facebook following is around six times that of Twitter, and Facebook Likes far outweigh Twitter interactions. However, Likes are a passive interaction, requiring less engagement than tweets, replies, or comments.
When it comes to actual dialogue, Twittter draws more audience activity in the airline, consumer tech, CPG, fashion, financial services, healthcare, public sector, retail and telecommunication industries. Yet one parallel between the two platforms is the way industries behave. Again, telecommunications, airlines, and retail are actively responding to their audiences through Comments. Industries that tweeted sparsely, generally also have fewer posts on Facebook.
4.4 Industry Responsiveness
When assessing social media engagement, it's not enough to measure the number of posts coming from a company's social channels. If a brand's posts aren't part of a greater audience conversation, the company will seem out of touch with, or worse, indifferent toward its audience's concerns.
Consumers expect that the brands they mention care about their voices. Quickly replying to a consumer's complaint, question, or praise can ensure that she – and her social network – knows the organization values her thoughts. Below we examine how well and how quickly industries responded to their audiences.
Once again, airline brands displayed their commitment to audience engagement by leading other industries in Twitter responsiveness. Airline companies replied to the highest percentage of their audiences' @mentions and averaged slightly under 2.5 hours per response. Despite the clear benefits of social engagement, there were numerous organizations in nearly every industry who failed to reply to a single audience @mention within the three months analyzed.
5.0 Audience Insights
Regardless of industry, the potential value of social data extends beyond social media engagement. In addition to measuring the success of social media interactions, organizations can leverage social data to understand who are involved in the discussions within their industry, when and about what their audiences are most talking, and what other topics these authors tend to care about
These audience insights can reveal important relationships between diverse consumer interests, and can help organizations better understand their place in a holistic, interconnected marketplace. The following section presents insights acquired from the social media authors in industry conversations.
5.1 Timing of Conversations
Across the 15 industries examined, weekdays, especially Wednesdays and Thursdays, amass the most conversation from audiences mentioning brands. For all industries except alcohol and television, Saturday and Sunday generated the lowest amount of chatter.
Looking deeper into these analyses reveals interesting industry trends. Throughout the week, the volume of conversation fluctuated the most for CPG, healthcare, and consumer tech industries, and the least for television, retail and nonprofit industries.
A few industries diverged considerably from the average. Specifically, while the CPG industry is discussed significantly more often on some weekdays, the alcohol industry is mentioned significantly less often on Wednesdays and, a surprise to no one, significantly more often on Saturdays.
5.2 Gender Analysis
The gender average across all 15 industries reflects the current consensus that males are more prevalent on Twitter. However, the bias toward males in brand-directed conversations is small, at around 54% compared to 46% driven by female authors.
Most of the industries' gender breakdowns are also in line with previous research. These discrepancies may reveal an opportunity for businesses to target untapped demographics within their industry. While it's clear that the NBA has activated male followers and CPG companies prompt female interest on Twitter, businesses may dramatically increase their potential market by engaging new audiences.
5.3 Interests Analysis
Social data not only allows brands to understand the demographic background of their audiences. Listening to the voice of customers engaging with brands on social reveals what else they care about. In the following analyses, we compare how the interests of audience members discussing brands in each industry differs from the average consumer.
In some cases, social data can support assumptions with data, like learning those who mention nonprofit organizations on Twitter are interested in politics significantly more than the average consumer. More interestingly still, listening to industry audience can uncover surprising insights, like how people who mention CPG brands are less interested in sports and business than the average consumer.
6.0 Industry Spotlights
While it's important for brands to recognize their place in the greater market landscape, each industry has particular challenges and goals, which have forged their unique relationships with social media. With 65% of adults in America using social media3 , it is more important than ever for organizations to engage with the right people, in the right ways, about the right topics. The following sections provides an overview of each sector's relationship with social intelligence, outlines industry leaders, and offers interesting analyses revealing market and consumer insights.
6.1 Airline Industry
Airline companies face a unique setback: some sentiments surrounding their brands are dependant on circumstances – like weather and security risks – that are beyond their control. The best way to address potential consumer dissatisfaction is to be dedicated to fast communication of immediate, up-to-date information.
As a quick and expansive customer touchpoint, social media provides airline brands the ability to be alerted to realtime issues and broadcast the most current information to their customers. In addition, social intelligence provides airline companies the ability to decipher an information-rich qualitative data source in a way that can complement purchase data and provide a thorough story of their customers.
Intelligent social media engagement can improve sentiment and brand perception while social data can illuminate consumer trends able to inform everything from marketing campaigns to finance allocations. For the concerns facing airline companies, social intelligence provides agile solutions.
6.2 Alcoholic Beverage Industry
While the biggest alcoholic beverage companies grow into global organizations, it becomes more and more important for alcohol brands leveraging social media to be fine-tuned and focused. Regional and demographic differences shape alcohol and other food preferences, as we examine below and have found in past reports. In addition, alcohol brands must abide by strict regulations regarding pitching to underage consumers.
With social data analytics, learning how successfully your company and your competitors engage different audiences has never been easier. For instance, the volume of social data makes social intelligence an unparalleled tool for consumer insights professionals aiming to reveal geographical differences in consumer preferences. Given its ability to reveal and isolate different audiences, social intelligence should be at the center of alcohol brands' marketing strategies.
6.3 Automotive Industry
The automotive industry is no stranger to industry-disrupting changes. With the rise of electric cars, car-sharing programs, and self-driving vehicles, car brands needs innovative research strategies to stay abreast of shifting market trends. With 75% of millennials planning to purchase or lease a car in the next few years, businesses need to make social intelligence a priority.
Currently, most automotive brands do have social media pages in place, which help convey brand identity and support marketing campaigns. However, few automotive businesses employ robust social intelligence programs. According to our data, a mere 1% of all vehicle conversations on Twitter originate from automotive brands. As this industry continues to change, social maturity will be the deciding factor on which businesses maximize on automotive paradigm shifts, and which companies are stuck in the slow lane.
6.4 Consumer Technology Industry
Every moment, technology companies are competing with each other to be the newest, the fastest, and the most innovative in the eyes of the hundreds of millions of electronics users across the globe. And still, many new products fall by the wayside if consumers don't see their value. Understanding and adapting to customer preferences probably doesn't matter to any industry nearly as much as it does to the consumer technology industry
In this fast-paced industry, technology companies committed to social intelligence have the competitive edge. Leveraging social data as a research tool allows brands to evaluate the success of marketing campaigns and analyze the language consumers use about different brands or products. These insights help inform business decisions across the company. Using social consumer and market insights, tech brands can augment marketing campaigns, product strategy, and customer service – providing an advantage over the companies who don't.
6.5 CPG Industry
The consumer packaged goods industry, once invested in tactile, sensory marketing beneficial for brick-andmortar stores, is now seeing product research and point of sales moving online. The CPG space is changing, and CPG companies are striving to keep up.
Therefore, many CPG brands are finding immense value in social media. As CPG companies expand their brands to address more consumer needs, among the first social strategy goals needs to be examining how information is presented and received, and by whom. With social data, CPG companies can listen to the conversations their customers (and their competitors' customers) are having, learn who is most invested in their brands, and influence the conversations with intelligent content. As Boston Consulting Group reported, "technology-enabled innovations will drive much of the growth" in this industry. As the CPG space evolves, social will be an increasingly important data source.
6.6 Financial Services Industry
Financial service institutions constitute some of the least trusted organizations, and have experienced the least growth in brand value over the last 10 years compared to other industries. It is clear that to best serve their customers, financial institutions need to revamp their consumer communication strategies.
An audit of the conversation highlights three customer-service-related instances when people mention financial institutions directly: when they need help, after they've had a bad customer service experience, and before they cancel or suspend their account. In an industry notorious for long or inconvenient experiences, social data can provide financial institutions the wherewithal to monitor and respond to customer issues in real time. Learning from audience pain points can help financial service providers understand their customers' needs, and importantly, when they need them. This industry must demonstrate their willingness to best serve their customers.
6.7 Food & Beverage Industry
Food and beverage businesses are faced with the task of growing and evolving in the context of an evershifting marketplace. Consumer tastes and preferences are constantly changing. For instance, consumers are increasingly willing to pay a premium for craft, convenient, or healthy products, and are more likely to "jump ship" and seek out other food or beverage brands if unsatisfied with a company.
The restaurant, food and beverage industry must be invested in listening to and understanding these consumer preferences. Whether it is learning how your share of voice is changing seasonally, or watching food crazes proliferate globally over time, social data can extract a wealth of important insights about every brand's current and potential consumers.
Social media data provides instantaneous and large-scale customer insights that can equip food and beverage brands with the intel needed to address consumer preferences and changes in the market.
6.8 Luxury Fashion Industry
Despite having some of the largest followings, luxury fashion brands generate less than average engagement on social channels. Yet their impressive following is largely owing to the nature of their products and brands – the industry has been surprisingly reluctant to welcome social media, which many feel threatens their exclusivity and prestige. That mindset is changing. The leaders in the Q2 Luxury Fashion Index represent brands with defined social strategies.
Luxury fashion brands should recognize that consumers will discuss their brands whether they are active or not. There is value in those conversations. Businesses should capitalize on the opportunity to listen and learn from what consumers are saying about trends, products, and brands in their industry. Luxury fashion brands should not shy away from social, but instead search for creative ways to integrate social into their current plans.
6.9 NBA
For the National Basketball Association, and sports leagues in general, social engagement rotates between off-season lulls and rapid large-scale engagement. During games in particular, sports teams generate millions of interactions on social as their fans react to every foul, fumble, point and penalty. This was especially true for championship games like the NBA finals. It's entirely unsurprising that the NBA earned the highest number of Likes, Comments, Shares and Retweets of any industry within their championship quarter.
To maximize on these high volumes of conversation and fan engagement, NBA teams' social strategies should focus on real-time campaign measurement, examining how rates and types of audience engagement vary. In addition, teams can learn what sparks fan or journalist activity by finding and monitoring influencers with Audiences, analyzing conversations with Analytics, or setting up Signals to stay ahead of any PR crises.
6.10 Nonprofit Sector
Social media has greatly affected the ways in which nonprofits function. Timely hashtags help nonprofits to easily involve international audience in important conversations. Social media challenges like the famous "ALS Ice Bucket Challenge" can spearhead a campaign in a way previously undreamable.
In a conversation with Brandwatch, Adam Hlava of Generations United stated, when it comes to measuring a nonprofit's influence, "there's no easier way… than through a social media imprint." With social, nonprofits have the opportunity to identify and learn from their supporters, what content resonates with them, and pinpoint new demographics they can reach. Social media is no longer simply an engagement tool. Intelligent social strategy is leading to measurable impacts within charities and the causes for which they advocate. Using consumer insights to learn where a nonprofit's voice is strongest and importantly, where there is opportunity for growth can help these organizations allocate resources and shape messaging.
6.11 Pharmaceutical & Healthcare Industry
As pharmaceutical and healthcare companies gradually shift many facets of their businesses to the online, digital space, social media presents powerful opportunities to listen to and learn from their stakeholders, be they patients, caregivers, healthcare providers, or journalists. In addition, strategic social media engagement relies on pharmaceutical brands communicating with those who care about their industry. Pharmaceutical and healthcare companies need to align their messaging with when and about what their audiences are most engaged.
Some companies hesitate to use social data because of compliance concerns surrounding adverse effects reporting. However, intelligent social media monitoring ensures that the full benefits of social can be obtained quickly, cheaply, and in compliance with the unique legal concerns this industry faces. As a comprehensive research tool and an information distribution hub, social intelligence should be in every pharmaceutical and healthcare business' strategy book.
6.12 Public Sector
From a response to a public crisis to support for a local initiative, online platforms are increasingly the medium through which citizens communicate absorb and distribute social and political information. Analyzing social media shows that people communicate with public sector social pages more than the majority of other industries we analyzed.
Because of the ease and efficiency of online platforms, millions of voices on social media, forums and blogs are engaging in important political conversations. Yet, even with platforms perfect for circulating information to many people, a staggering 47% of Americans don't believe they have influence in how their government is run. The goal of any public sector agency should be to encourage two-way engagement between constituents and their leaders. If social media is where the citizens are talking, so should it be where public sector organizations communicate with their audiences and learn what their constituents need.
6.13 Retail Industry
The retail industry is more complicated than ever. While customers still primarily make purchases in-store, online touchpoints are increasingly important to retail decisions. Roughly 80% of consumers research products online before purchasing in-store. Conversely, 41% of consumers have examined products in-store,12 then purchased the products online.1
There's no clear, beaten path to follow anymore; since no single customer's buyer journey is the same, retailers need to think smarter about how they communicate with their audiences. Simple social marketing won't suffice for national or global retailers competing with one another to be the most in-tune with their consumers. Learning where your consumers are most engaged with your brand and what resonates with them is essential in retail success. Using social media to understand where and how consumers are making purchasing decisions needs to be a priority for retailers hoping to keep up with their complex consumers.
6.14 Telecommunication Industry
Despite having among the lowest industry social followings, the telecommunication industry is among the most socially literate industries we've examined. A survey from KPMG states 58% of these companies claim to either have high data analytics literacy or are rapidly moving towards it; social media data reflects this.
Telecommunication companies are more devoted to responding to their audience on Twitter than nearly every other industry, and you can expect the top thirty brands on social to reply to their customers 100 times each day. Social intelligence is integral to telecommunication brands in the 21st century, and there is still room for improvement. Aggregating thousands of conversations can reveal bigger organizational trends that one-off replies might miss. With customers increasingly turning to social for their issues, this industry need to be committed to listening to these concerns, and further, using these insights to better their products and services in the future.
6.15 Television Network Industry
The proliferation of streaming websites and on-demand programming provides consumers with the liberty to watch what they want, essentially whenever and wherever they want to watch it. This has led to fewer people watching shows and movies on TV as it airs live, holding especially true for Millennials. However, you'd be remiss in assuming that less live viewership means TV programming is less popular. Social media platforms like Twitter host huge, international conversations and global fan communities around TV shows, an impossible feat only a few years ago. Social data can augment viewership metrics to provide a more holistic view of programming success. Knowing how well your social content is received by your audience and how conversation around a show evolves can reveal qualitative insights about the impact of programming and can inform better engagement strategies to keep viewers engaged between episodes.
7.0 Closing Notes
The capabilities of a business's social media intelligence program might be defined by the breadth of their analysis. Although it's fundamental for brands to understand the perception of their business within the industry, it's also valuable to acknowledge how their industry fits in the larger online landscape.
Insights need context. Businesses should be aware of how their social audience and conversation differs from the norm. Furthermore, analyzing online communities within or beyond a competitive set provides unique opportunities for organizations to learn from more extensive and diverse sources.
A salesperson might tweak their pitch in response to a competitor's product release or campaign; a business might uncover a marketing opportunity based on complaints around a competitor's service. A telecoms brand may look to airline brands, which reply to 168 tweets every day, to discover new communication strategies. As this study shows, open communication and publicly available social data offers an unprecedented level of information. Businesses should think more broadly and creatively about the analysis they do and the potential new research opportunities offer.
Want more like this?
Want more like this?
Insight delivered to your inbox
Keep up to date with our free email. Hand picked whitepapers and posts from our blog, as well as exclusive videos and webinar invitations keep our Users one step ahead.
By clicking 'SIGN UP', you agree to our Terms of Use and Privacy Policy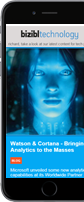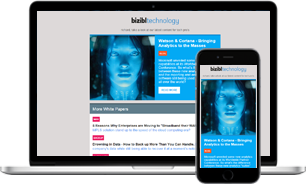 Want more like this?
Stay up to date with our content email