Social Intelligence and Traditional Research Methodologies: Stronger Together than Apart
Traditional market research techniques and results have been relied upon by organizations to develop competitive advantage and better customer experiences.
However, balancing proper techniques that lead to valuable insight with the speed of business limits the overall efficacy of traditional market research.
Core challenges include lengthy timelines that can render research obsolete, expensive focus groups that don't tell researchers what they don't already know, and all of the above plus unmanageable complexity when requirements include global consumer research.
Instead of serving as a replacement, social intelligence can augment traditional market research to yield better results while overcoming the obstacles to actionable insight.
Get the download

Below is an excerpt of "Social Intelligence and Traditional Research Methodologies: Stronger Together than Apart". To get your free download, and unlimited access to the whole of bizibl.com, simply log in or join free.
As a professional in the market research field, I frequently hear about the gaps and limitations that traditional market research methodologies (the use of focus groups, in depth interviews, ethnography, surveys, usability studies, etc.) present. These concerns are presented to me by colleagues and clients alike. There are a number of white papers surrounding this topic, particularly including: bias, inaccurate recall, moderator's influence, questionnaires' lack of depth, professional respondents tainting samples, the high costs of doing multigeographical studies, etc. However, many of those whitepapers don't suggest a way to overcome these obstacles; they merely suggest that the obstacles exist.
I would like to propose a solution: filling the gaps that traditional market research presents, with qualitative and quantitative social intelligence (Facebook, Twitter, forums, blogs, multi-intelligence, etc.) research to create a comprehensive research strategy. It won't be about bashing traditional research methods, nor will it be a sales-y infomercial for social intelligence research tactics. Instead, it will show that by melding these two imperfect methodologies and data sets together, we as researchers can overcome the obstacles of both.
Adding value, lowering costs, and ensuring quality through the integration of social intelligence
Market researchers don't utilize new methodologies or new data sets for the sake of innovation; they do it to fill the inherent gaps of other methodologies and provide comprehensive insights for their clients. This can be seen time and time again throughout market research's history – from the introduction of projective techniques in the 19th century all the way to the use of medical equipment to track brain waves and retinal movement in the 21st century! We are constantly seeking ways to create better insights, and do so at a lower cost. Social intelligence research is the newest example of this phenomenon and by using it in conjunction with traditional methodologies and data sets, you can overcome the five most complained about gaps in traditional quantitative and qualitative studies:
[Download PDF to See Table]
Targeting audiences and getting direct feedback from traditional methodologies
Although social intelligence research fills many of the gaps presented by traditional quantitative and qualitative methodologies, it's not all sunshine and rainbows. Like any other methodology, it has its flaws and its drawbacks. But again, when social intelligence is used in conjunction with traditional methodologies, those flaws can be mitigated. Most notably, traditional market research methodologies can address the social intelligence data set's lack of demographic data, difficulty targeting and segmenting specific markets based on those demographic data points, and the difficulty in getting direct feedback on niche subjects and potential collateral.
[Download PDF to See Table]
Social in action: A case study with a Training Department
We were hired by the Learning and Certification division of one of the largest software firms in the world to see how learning preferences have evolved with the advent and growth of cloud technologies.
Is there a demand for cloud based learning solutions in the technology sector? If so, is anyone currently filling this gap in the market and how are they doing so?
How would customers like to learn about and obtain certifications for cloud technologies?
How do learning and certification preferences differ by generation?
[Download PDF to See Image]
With these questions in mind, a deadline quickly looming, and a modest research budget, we created a three-tier research strategy:
Three focus groups with three target segments: Millennials, certified users with competitive certifications, and certified users with the Client's certifications
A short, ten minute survey through an internal technology driven respondent panel
A "virtual ethnography", in which we would explore these topics qualitatively in the social intelligence realm by immersing ourselves in the social intelligence landscape and reading through thousands of user generated posts
To understand the motivations behind those behaviors, we supplemented the survey with qualitative methodologies, focus groups and social intelligence research, to make the findings more strategic and actionable.
We quickly realized that each of the three methodologies we had chosen offered unique benefits and drawbacks. While the focus groups would provide rich qualitative insight and verbatim, it would give us a relatively small sample. We considered increasing the number of focus groups, but it was cost prohibitive. To supplement, validate, and build upon the focus groups, we used social intelligence.
While the survey would provide insight into how customers behaved, it would not help us understand the drivers and motivations behind those behaviors.
While the social intelligence research offered a low price point, high sample, and deep qualitative insight, it would be difficult for us to tease out the generational element of the study, because people rarely list their age and generation in social intelligence profiles. We supplemented the social intelligence methodology with segmented focus groups and survey data comparisons, to tease out and quantify generational differences.
By using this three tiered methodology, we addressed each question with the methodology that was best suited to answer it - leaving no gaps in the research and no research objectives unmet. By using social as a supplement to the traditional methodologies, we were also able to turn around the project on a short timeline (less than 6 weeks from contract signing) and on a modest budget. Finally, the inclusion of social allowed us to get to some very niche, but important insights, about online learning behavior that we would not have been able to uncover through offline methodology. For example, we discovered the prevalence of online gamification as a learning avenue among Millennials.
Our customer, a Senior Market Research Manager, spoke best to the strength of the multi-method approach:
This approach works the way I work when making a critical decision – taking disparate sources of information that work together to indicate action.
Integrating the social data set into the research process: A step-by-step
While most researchers can concede the fact that the social data is a vast, powerful, and low-cost data source – there is still a hesitancy to embrace it as a complement to traditional research because it is hard to discern the right place and the right time to use social intelligence in the research process. The truth is, there is no "right time" to use the social data set; it varies by the client needs, the budget, and the existing knowledge about the topic. Below, four of the most common use cases of social intelligence are highlighted and the benefit of each is explained.
Explore
Start with a broad, qualitative social intelligence deep dive. This can help you figure out the right questions to ask in focus groups, in surveys, etc. Qualitative exploration uncovers a lot of unknowns, such as potential use cases or unspoken perceptions.
Uncover
You can easily discern behavior through surveys, web analytics, CRM data, etc. What is more difficult and what social lends itself well to, is finding the WHY behind those behaviors. Behaviors change, but the basic drivers and motivations people feel are more constant and can ultimately help your company prepare for, encourage, and facilitate future behaviors; not just track current ones.
Validate
After spending 100's of thousands of dollars on traditional research, it makes sense to validate and quantify those findings through social intelligence. Social intelligence validation of insights gives the initial findings credence, both internally and externally. You can even measure the prevalence of the themes, which makes it easier to prioritize strategies and action points. While this validation can be done through traditional methods, social intelligence provides validation through millions of data points from all over the world and does it for a relatively low cost.
Track
Social intelligence is one of the only dynamic, real-time data sets that exist. By tracking themes constantly through social intelligence, you can keep a continuous pulse on a topic so you won't miss any opportunities between longitudinal studies.
Conclusion
As both social intelligence researchers and traditional market researchers, we owe it to our clients and to our discipline to provide the most complete and comprehensive insights that we can get, while maintaining budget and meeting deadlines. To fulfill this responsibility, we need to use multiple methodologies and harness the power of triangulation in our research.
We need to transcend the belief that we need to choose one or the other – social intelligence research or traditional market research. We are stronger together, than we are apart.
Want more like this?
Want more like this?
Insight delivered to your inbox
Keep up to date with our free email. Hand picked whitepapers and posts from our blog, as well as exclusive videos and webinar invitations keep our Users one step ahead.
By clicking 'SIGN UP', you agree to our Terms of Use and Privacy Policy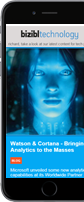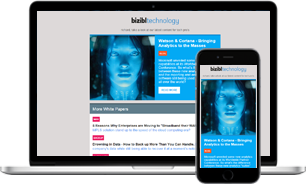 Want more like this?
Stay up to date with our content email