The Simplified Guide to Email Strategy
Lots of companies send newsletters - where the real challenge lies is crafting a targeted and innovative email marketing strategy that will generate results and help you stand out from the crowd. If you spend time on your email strategy, it will pay out, but knowing where to begin can be daunting. There are a variety of exciting strategies and features available, but if you try to experiement without a solid email strategy foundation, you are likely to send out emails that are littered with mistakes and do more harm than good. Sometimes it's good to simplify things. By using this guide, you can build a solid foundation, redefine your email campaigns and ensure that you are ticking all the boxes for a successful send.
What you will learn in this guide:
The importance of defining your audience and how to do it
How to set achievable and reviewable goals
How to organically grow your email list
How to use all of this information to create an email schedule
How to review your campaigns
What you can start doing today
Get the download

Below is an excerpt of "The Simplified Guide to Email Strategy". To get your free download, and unlimited access to the whole of bizibl.com, simply log in or join free.
1. Define your audience
To succeed in your marketing campaigns, you need to know exactly who you are targeting and why. By defining a clear audience you will be able to give your content and marketing far more clarity and focus; in turn making it far more effective.
Define your business
You can begin by looking at your business and defining what it is that you do. After all you cannot know who your business appeals to until you know your own business inside out.
Ask yourself these important questions:
What is the purpose of what you sell?
What is your USP (unique selling point)?
Who are your competitors?
Why do your customers buy from you?
Once you have a firm grasp of your own product and the competitive landscape, the next step is to find out who will benefit from your business.
Conduct research
A great place to start is by conducting online research. You can send out online surveys or use social media monitoring tools such as Hootsuite (there's a free version) or Brandwatch to delve down into the conversation about your brand.
Ensure that you are also monitoring industry news and competitors' activity. Consider setting up Google alerts for your brand and key terms within your industry, so that you are notified of any interesting activity or stories.
Refine your audience
At this point your view of your target audience should really be taking shape. However it's important to refine it as much as possible.
Consider the following questions:
What is the reach of your product?
What are your audience demographics? Consider age, gender, location.
Look at psychometrics; what are the interests and hobbies of this audience?
Lastly, does your business appeal to other businesses or just consumers?
Create personas
You've come a long way and have gathered masses of information about your audience; however this can be a little overwhelming.
A great way to make this data manageable is to build personas around it. Look at the key information and use that to build a person with a personality, name and maybe even a photo. Refer to these personas to target all of your marketing activity.
To do:
Use our worksheet to define your business and what it is you do.
Sign up to Hootsuite and Google alerts to begin gathering information about your industry and audience.
Use this data and our worksheets to build relatable personas.
Worksheet 1- Define your business
What is the purpose of what you sell?
What is your USP?
Who are your competitors?
Why do customers buy from you?
2. Set goals
Jumping into a campaign send feet first can be tempting; however you have to consider how you will measure the campaign's success once it is sent.
Write a goal statement
By forcing yourself to condense your goal into one or two sentences you are helping to clarify what it is you want to achieve.
Ensure your goals are SMART
One way to ensure that your goals are effective and realistic is to set SMART goals. A SMART goal is:
Specific – Your goals must identify exactly what you want to accomplish as specifically as you can manage.
Measurable – Try to quantify the result so that you can know exactly if you have hit your goal or not.
Actionable – Every goal should start with an action verb like "quit" or "finish", not a to-be verb, such as "am" or "be".
Realistic – Make sure you are able to work to the goals you set, as opposed to making them unattainable.
Time bound – Every goal needs a date associated with, such as when you plan to deliver it.
Acknowledge potential issues
There are always issues that can get in the way of us reaching our goals. By acknowledging these in the early stages you can begin to plan work arounds to prevent them from becoming a real problem.
Log your goals
By writing your goals down you are stating your intention and setting things in motion. Be sure to review them frequently; every time you review them ask yourself if you are on the road to achieving your goals and if not, what the next steps should be to get there.
To do:
Use our worksheet to set three realistic goals using the SMART system, be sure to refer and review these on a regular basis.
List any potential risks and how you can overcome them.
Worksheet 2 - Set goals
Goal 1:
What is needed to accomplish the goal?
Is my goal...
Specific?
Measurable
Achievable
Relevant
Timebound?
Goal 2:
What is needed to accomplish the goal?
Is my goal...
Specific?
Measurable
Achievable
Relevant
Timebound?
Goal 3:
What is needed to accomplish the goal?
Is my goal...
Specific?
Measurable
Achievable
Relevant
Timebound?
3. Manage your email list
Your email list and the information within it is one of the most powerful marketing tools at your disposal. Without this information it is likely that your marketing campaigns will struggle to succeed.
To ensure that your list is healthy and organic, you should practice the following steps:
Get your web sign up right
Make sure that your sign up form is visible and included on all main pages. Check this with as many people as possible. Sometimes what seems obvious to you, may be near invisible to someone else.
Double opt in – Use a preference centre
Once a visitor has submitted their basic details you can then delve deeper into their interests and likes by using a preference centre. You can find out their gender, when their birthday is, where their nearest store is, whether they would like to receive emails with special offers or just the newsletter etc.
Create powerful content
Newsletter sign up isn't the only way to encourage newcomers to your list, free content also works wonders. If you are lucky enough to have access to specialists and thought leaders then use them to help create unique and educational content which users can only have access to if they fill out a simple form.
Manage your list
Once you have acquired relevant data you will want to ensure that you maintain a clean email list.
Consider giving your email list a regular 'spring clean' to identify any faulty or inactive addresses. If you have never conducted one of these before, we'd recommend you speak to your ESP about booking in a list health check.
To do:
Use our hot spots worksheet to determine if your sign up form is in the most prominent place.
Speak to your ESP about booking in a list health check to spring clean your data.
4. Build a schedule
Now you have a good grasp of who you are emailing, it's time to build a schedule which you can realistically stick to.
Decide on email frequency
Firstly, decide how often you will be sending emails. This could be daily, weekly or monthly. The frequency may depend on what you are using email for; for instance are you using it to promote wider campaigns, or just for a quick update with your readers?
Ensure you have sufficient content
Once you have decided on frequency, ensure that you have sufficient content to cover all of these emails. It is worth working with your Content Manager at this point, to be sure there is enough content to support your emails and vice versa.
Get the timing right
Timing should be your next consideration. You can start by looking at general email trends to discover best industry sending times, but by delving into your own data you will discover information specific to your audience.
You can begin by using AB testing to test delivery dates and times. This can be done for an entire list, or you could break it down further and test individual segments of your list.
If you've already sent some campaigns at various times or on different days of the week, then check out your reports and compare open and click through rates for the best performing campaigns.
Create a sharable schedule
Now you are armed with content, email frequency and sending data, you can begin creating an email schedule with dates and times of your sends. Remember to include the segments you are sending to and the content which will be included, to avoid any crossover of campaigns.
Share this schedule with your colleagues so that everyone is aware of the schedule and how it fits into their activity. We'd recommend using Google Docs so that editing can be easily managed.
To do:
Review your data and content to determine sending frequency and times.
Use this information and our worksheet to create a shareable email schedule which the whole marketing team can reference.
Worksheet 4 - Build a schedule
5. Review your success
An email marketing campaign is only as good as the stats that it produces, so anyone not tracking their emails are missing out on an opportunity to gauge their effectiveness.
In any area of business it pays to always be improving and email marketing is no different. By measuring how successful your emails have been at persuading consumers to check out your website or sign up for a product, you give yourself a frame of reference, a platform from which to improve your return on investment.
Refer to your goals
There are a wealth of performance metrics available to you; to measure your success effectively you should evaluate which ones are most appropriate for the goals you have set, then monitor them. By producing periodic reports you can see how well the campaign is performing over time according to the parameters you have set.
Choose your metrics
By using web analytics or your own email platform you should have access to a host of valuable information that can help you measure success. Here are some of the most important:
Open rate - This is a great indicator of how well your subject line is working and can offer insight into how your brand is perceived by recipients.
Click-through rate - This metric relates to how many people have clicked a link on the email and offers a more telling barometer of how good your content is.
Conversion rate - The calculation (number of conversions divided by total emails sent, x100 for a percentage) tells you plain and simply what proportion of the time your calls to action are successful.
Delivery rate - This statistic shows how many of your emails are getting through to people's inboxes.
Use your results
Most importantly, make sure you are taking insight and using your results to inform future campaigns. Often marketers will repeat their activity as it's what they know best; however if something isn't working then make a change.
You should monitor your results throughout your campaign in case any tweaking can be done in the process. Then take an overall view of performance to address any weaknesses, and repeat any strengths.
To do
Decide on the metrics you want to measure based on your original goals.
Begin tracking them using our reporting template.
Use your results to make at least one improvement to your next campaign.
Worksheet 5 - Review campaigns
Name of campaign:
Send date:
Size of list:
Name of campaign:
Send date:
Size of list
This week's to do list:
From reading this guide you should have a solid idea of the elements needed to create your email strategy foundation. Here is what you can action this week:
Define what your business does.
Create audience personas.
Set three realistic SMART goals.
Position your web sign up form in a hot spot.
Book in a list health check with your ESP.
Create a sending schedule and share with your team.
Decide on your reporting metrics and add these to the reporting template.
The simplifying strategy process
1. Audience
Define your business
Research who is in your industry
Refine this audience and get to know them
Create personas
2. Goals
Write a goal statement
Set a numerical goal
Define a deadline
Ensure goals are SMART
Acknowledge potential issues
Log and review goals
3. Lists
Simplify your signup
Use a preference centre
Offer valuable content
Use social media
Manage your list
4. Schedule
Decide how often you will send
Ensure you have sufficient content
Research the best time to send
Create a sending schedule
5. Review
Refer to your original goals
Choose relevant metrics
Use your results to inform future campaigns
Want more like this?
Want more like this?
Insight delivered to your inbox
Keep up to date with our free email. Hand picked whitepapers and posts from our blog, as well as exclusive videos and webinar invitations keep our Users one step ahead.
By clicking 'SIGN UP', you agree to our Terms of Use and Privacy Policy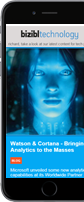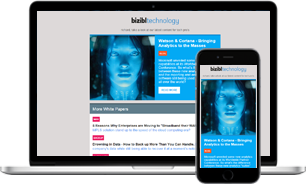 Want more like this?
Stay up to date with our content email