Seven Steps to Success with Online Video
Online video plays a critical role in today's digital marketing strategies for engaging with consumers. With a majority of U.S. web users regularly watching video, the potential for online video is clear; It can effectively drive clicks and conversions, turning casual consumers into loyal customers. Conversion is one of the most powerful and easily measurable benefits of video. A well-placed video supporting complex products and services can create up to a 90% conversion uplift. Whether you're just starting to implement video online or already deploying video across your site, the seven steps outlined in this guide can help you use this powerful medium effectively to drive conversions and meet your business goals.
Get the download

Below is an excerpt of "Seven Steps to Success with Online Video". To get your free download, and unlimited access to the whole of bizibl.com, simply log in or join free.
Online video plays a critical role in today's digital marketing strategies for engaging with consumers. With a majority of U.S. web users regularly watching video, the potential for online video is clear: It can effectively drive clicks and conversions, turning casual consumers into loyal customers. Conversion is one of the most powerful and easily measurable benefits of video. A well-placed video supporting complex products and services can create up to a 90% conversion uplift.
Businesses are increasingly investing in tools and resources to deliver high-quality video content—the Adobe 2012 Digital Marketing Survey underscores this interest in video marketing, with 61% of digital marketers citing video as the top optimization strategy for conversions. Online video provides rich digital experiences that can accomplish a number of business objectives, including:
Driving conversion through information and education on product and service offerings
Building brand awareness and driving engagement
Providing support and training resources for post-sales self service
Leveraging consumer loyalty through user-generated content that promotes brand and products
Whether you're just starting to implement video online or already deploying video across your site, the seven steps outlined in this guide can help you effectively use this powerful medium to drive conversions and meet your business goals.
1. Define your objective
Video production can be costly, so before jumping in to creating videos, first determine your business objectives. Is your goal to increase awareness and interest with consumers? Or perhaps you need a consistent way to educate customers on a more complicated offering. Or, you might be looking for ways to enhance your marketing efforts while taking advantage of opportunities to cross-sell products and services.
Defining your objective at the outset helps drive your content and syndication strategy. By determining how you want to engage your audience as well as at what level across the customer lifecycle, the better you will be at deriving value from your video strategy.
2. Understand your audience
To deliver video content that inspires action, you need to understand who your audience is. Following industry best practices, start by segmenting your audience into three broad categories: casual browsers, interested consumers, and existing buyers. Each category requires a different approach.
Casual browsers—This is the largest segment of your audience and the least informed about your brand. They may have never heard of your brand, have limited knowledge, or are just becoming interested. For this segment, aim to create awareness, gain their attention, and convince them that your brand is worthy of consideration.
Interested consumers—These are people who are aware of your brand and are beginning the consideration process. You want to engage and inform these consumers, focusing on competitive differentiation. Usergenerated content can be powerful, so consider leveraging the authenticity and trust that is inherent in user video reviews and ratings to help influence consumers' decisions. For example, enable customers to upload video reviews that enhance text-based reviews so that other consumers can see the products in action, which can help simplify the decision-making process.
Existing customers—This audience is deep in the consideration process. They are not concerned about your brand versus another brand; instead, they are making a specific decision on a particular product or service. They want detailed information, and your aim here is to drive action. One of the best ways to do this is to embed a call-to-action link in a video, such as a link that takes viewers to your website or allows them to become a follower in your social network.
3. Determine the right content After you understand your objectives and audience, you can start to build content that resonates and drives action with each segment. Again, each segment requires a different approach.
Casual browsers—This audience typically responds to well-branded, well-produced content that conveys your brand's values. The content is generally produced by agencies rather than shot with a video camera, and it should link back to your marketing campaign or website.
Interested consumers—In-house content and user-generated content tend to resonate most with this audience, with user-generated content providing a level of authenticity that agency-produced content can't achieve. If possible, leverage reviews and ratings from your existing customers to build trust with potential customers.
Existing customers—Your customers want specific details about products and services, so template-type information works well for this audience. Consider using your internal staff—sales, marketing, or product teams—to give a personal touch to short, sharp videos that specifically tell why a person should consider a particular offering over a competitor's.
4. Place the content where the audience is
Getting your content in front of the appropriate audience is critical, so place your content where people will watch it. To increase your video's discoverability, submit the video sitemap to the search engines to raise visibility and drive traffic.
To drive the desired results, again make sure that your video is tailored for the right audience and syndicated where they will be most receptive to your message.
Casual browsers—With this being the largest audience segment, extend your reach as wide as possible. This audience goes to Facebook and YouTube to watch videos, so this is where you need to be. For example, if you have developed educational videos on your product or service, expand your network by syndicating the content to social channels and allow fans to share the videos. Embed a call to action in the video so that every time someone watches or shares it, you can build a wider network that links back to your website or e-commerce site.
Interested consumers—This audience might already be visiting your website, or you might need to help them find their way to your website. YouTube and Facebook are still relevant, but many businesses branch their own .TV subdomain from their website. Creating a .TV site allows you to host a vast amount of video content and maintain control over how the content is used. For example, you can embed call-to-action links in the videos that give information on an offering as well as take potential customers to your website, where they can request more information, sign up for a service, or make a purchase.
Existing customers—For this audience, consider embedding branded, specific template content in your web pages to drive conversion of consumers who are already considering your product or service. While this type of video would be out of place on Facebook, it serves a specific purpose on a website because the aim is to develop meaningful content within the context of your web page.
5. Think mobile
Consumers are increasingly using their mobile devices for everything, including validating their offline decisions. Smartphone users regularly view video on their devices. According to the Adobe 2012 Mobile Consumer Survey, video increases the likelyhood of purchase from a mobile device. Therefore, not only do you need to think about what content you are delivering, but where and how that content will be viewed. You can no longer assume that your audience will be watching YouTube videos on a laptop or desktop. Brands are broadening their use of video, looking to technologies such as QR codes to link online video via mobile phones to the business environment or as a means to educate consumers on how to navigate or select a complex offering. This level of engagement raises the bar for how digital marketers need to think about enabling consumers easy access to video wherever they are, with an experience that is optimized for the small screen.
6. Measure and analyze
You have video content that is discoverable, people are watching it, and you're seeing results. Now what? A solid video strategy ensures that you close the loop and understand how people are using your content. While you can put content on YouTube for free, you have minimum control over how much video you can create, how advertisements are placed over it, and how to measure it because it is separate from your website.
Video platforms are becoming essential to measure how your videos are being viewed, rather than just how many times your video have been viewed. To add sophistication to your video strategy, you need to understand if the views were completed. With the prominent role that social plays in today's digital marketing strategies, it's also important to understand how your videos are being shared and where.
You can then feed this information into your analytics system to determine which videos are successful, which aren't, whether they are easy for your audience to share, and what type of style works with your audience segments. By measuring the analytics associated with video consumption and patterns, you can understand the trends and begin to optimize your video content.
7. Test, target, and optimize Lastly, and most importantly, you must be able to optimize your videos and make sure that the experience is targeted and relevant to each consumer along the way. A strong video platform plays a crucial role in your video strategy. You can do A/B testing or dynamic assembly of content, depending on who is viewing the video. For example, you can test the effectiveness of an interactive video, with or without product or service detail callouts embedded in the video. You can also test different video lengths to validate the ideal time for holding consumers' attention or the effectiveness of a particular promotion within a video.
You can quickly and easily understand which variation of a viewing experience resonates best with your customers as a whole, as well as within different segments. By tying analytics to optimization, you can target and personalize your videos to deliver richer experiences to each consumer and channel, leading to increased conversions and improved ROI.
Choose the right video platform
Video's proven ROI makes it an essential tool for digital marketers. The challenge for many businesses, however, is that they do not have the internal resources and expertise to effectively implement online video. In addition, the lack of standard video format, playback and viewing experiences across devices adds increased complexity to video production processes and hampers deployment. Many companies rely on multiple, nonintegrated third-party solutions to support their business needs, resulting in a lack of quality control, inefficient processes, high costs, and dependency on IT support.
Adobe® Experience Manager Video, powered by Adobe Scene7®, empowers marketers to publish and deliver high-quality video experiences to all channels. Built for marketers, Experience Manager Video makes it easy to add interactive features and clickable calls to action, as well as create templates for promotional video that can be updated on demand for time-sensitive offers. In addition, easy-to-use APIs let customers create custom applications for loading user-generated content, such as video reviews or testimonials, which can then be used for a variety of promotional purposes. This powerful end-to-end video management and publishing solution optimizes video playback and viewing across all screen sizes and devices in a scalable, cost-effective manner. With Experience Manager Video, organizations can manage, publish, and deliver rich, relevant video content to any channel, speeding time to market and dramatically reducing costs.
About Adobe Experience Manager
Video, powered by Adobe Scene7 Adobe Experience Manager Video allows marketers to cost effectively manage and deliver high-quality, interactive video experiences across channels and devices. This end-to-end video publishing solution includes video workflow, management, encoding, and publishing capabilities; optimized playback and viewing experiences; video editing for engagement and conversion; and analytics and reporting to understand usage and trends.
With Experience Manager Video, you can:
Boost brand engagement—Encourage customers to linger longer on your site, turning casual browsers into loyal customers.
Maximize video conversion—Create personalized, interactive video with clickable calls to action, interactive rollovers, and captions.
Streamline video production time and costs—Use integrated workflows to transcode, edit, and publish high-quality video assets.
Optimize video playback and scale across devices—Automatically serve the right video format in the right video player for web, tablet, mobile, and social sites.
Want more like this?
Want more like this?
Insight delivered to your inbox
Keep up to date with our free email. Hand picked whitepapers and posts from our blog, as well as exclusive videos and webinar invitations keep our Users one step ahead.
By clicking 'SIGN UP', you agree to our Terms of Use and Privacy Policy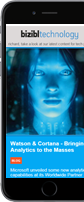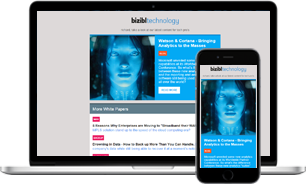 Want more like this?
Stay up to date with our content email