The Realities of Online Personalisation
Providing a personalised experience for consumers is becoming a must, even for enterprises that do not see themselves as typical online companies. Years of shopping on sites like Amazon, or watching movies on Netflix, have conditioned customers to expect personalized recommendations based on their histories. This level of personalisation is becoming a factor in how customers view service quality.
Download this eBook to learn how you can use personalised videos to create unique interactions with your customers.
Get the download

Below is an excerpt of "The Realities of Online Personalisation". To get your free download, and unlimited access to the whole of bizibl.com, simply log in or join free.
A Forrester Research report calculates that a bank with 40 million customers would gain $485 million in incremental revenue by improving its customer experience rating from below average to above average. With that in mind, it becomes imperative to understand how to harness the power of Big Data to foster a targeted, customer-centric experience.
Citi has made great strides in this area, adopting a strategy to better engage customers, "...utilizing big data to gather a combination of credit card spending, smartphone geo-location and behavioral activity information to initiate one-to-one localized marketing."
From Conceptualization to Reality
It sounds easy on paper, but how do you connect the dots in reality? Here is a quick guide for how you can turn your company's online presence into an experience that feels more like a traditional and personal interaction.
1. Start with Segmentation
Being able to segment customers is a critical starting point, it's the first stop in ending the "one size fits all" approach to customer communication. Beyond demographics, your analysis needs to review customer behavior data to develop insight into how they will respond going forward. No two institutions will have the same segments, and savvy institutions are constantly honing and reworking segments as new information becomes available. Offer-response rates can be looped back into model building, so that successful customer engagement strategies are factored into future predictive analysis. Increasingly, understanding online behavior—how a customer moves through a website or app—is critical to successful segmentation.
2. Attract Visitors
Organizations that have relied on traditional channels to build and grow personal relationships are facing a new reality: emails and websites have replaced cold calls and face-to-face meetings. Even more problematic is that once a prospect becomes a customer, she prefers a self-service model of engagement: the analyst firm CEB TowerGroup estimated that, in 2012, 75% of US banking transactions came from digital channels. By 2016, that number is expected to rise to 84%. Today, online bank transactions are more than double that of branch activity. Customers clearly prefer the ease of banking from home.
Because of this, effective digital communication is paramount in keeping customers engaged with your brand. Email marketing is the most common way to enhance relationships with your customers and drive them to seek out your other offers and services. Our experience shows that the simple action of adding your customer's name to the subject line—the most basic of personal touches—results in threefold increase in email opening rate.
3. Offer an Emotional Experience
Forrester Research has noted that, "A picture" is worth 1,000 words and an online video is worth 1.8 million words." This is because a video has the capacity to evoke a more emotional response in the viewer. When you take charge of those emotions and steer them in specific directions, you are more likely to affect customer reactions and motivate them to act. Consider these results:
Increased engagement - Video in email marketing can increase click-through rates by over 96%
Increased loyalty - Subscribers opting out were reduced by 75% thanks to video content in email marketing.
Increased sales - People who view product videos are 85% more likely to buy
Improve communication - 58% more information is retained , and viewers become 52% more confident in online transactions.
4. Personalize Offers and Communications to fit Customers' Profiles, History, Preferences, and Needs
If you do not see your customers face to face, how can you get to know them? Just as you train employees to ask the right questions and read body language, you need to learn to track and analyze the digital footprints your customers leave behind. By applying advanced analytics, you can deliver highly personalized communications or offers, right at the moment when your customer is most receptive to receiving them
According to HubSpot, targeted calls to action to a specific user performed 42% better than calls to action that were generic.
46% of B2B customers consider tailored offers as extremely significant activities in terms of maintaining or growing their relationship with a business provider.
74% of online consumers get frustrated when they receive offers, ads, or promotions that have nothing to do with their interests.
5. Learn from Successful Use Cases
Many companies are already improving their customer experience and loyalty through personalized video, and it is worthwhile to learn from their experiences. Some examples of successful use cases include:
A "welcome" email with an introduction to the organization, including the individual plan and rates tailored to the customer, as a foundation for the customer-brand relationship.
Explanation of the monthly bill, comparisons of fixed price payments vs. those based on usage, which reduce calls to call centers and build customer satisfaction and loyalty.
Explanation of special promotions that are about to end or be automatically renewed in order to avoid customer frustration and reduce call center calls.
Explanation of pension and/or insurance plans, as well as an offering of other financial instruments that fit a specific profile and can be part of up-sale and cross-sale programs.
Loyalty rewards, coupons, and benefits that fit specific plans and/or profiles, based on a user's actual point total as part of loyalty programs.
Offers of new goods/services based on history and preferences in order to both shorten sales cycles and increase acquisition. Through perspective analytics technologies, it is possible to segment your customer profiles based on the principle: "if this is your purchase history, then you are most likely to purchase that as well." Over the long-term, serving customers with only their relevant offers has the added impact of increasing your brand's relevancy to each specific customer, which translates into loyalty and retention.
6. Tighten Your Brand - Consumer Connection
When a customer hears her name, sees her picture, or relates to the information based on her personal relationships with your brand, she feels a connection to you. For her, it becomes a unique and memorable experience. Beyond clicking the Call to Action, she may get the feeling that your brand cares about her, and has made an effort to understand her. The effect of this is priceless, and becomes the foundation of customer loyalty.
A personalized video is one way to create this experience. It matches the viewer's specific characteristics, needs, and profile. It is the only true digital form of effective 1:1 communication between an organization and its customers. Luckily, banks and other B2C service providers do not need to create these kinds of programs from scratch. Customer experience personalization solutions already exist, and can help by:
Capturing the complete online behavior of customers (including transactions) and accurately associating it with data from other sources (like demographics or public records).
Matching this behavior to a library of offers, reworking what is "stocked on the shelves" as you see what clients are responding to.
Striving to constantly deliver the best offer—not just any offer
These types of solutions typically offer solid payoffs. Among the successes:
A global retail bank increased its target audience by 500 percent at the same time that it cut its online media spending by 10 percent.
A global insurer doubled its Net Promoter Score (NPS) in three months.
More targeted campaigns and improved customer service helped a North American bank achieve annual growth of 80,000 - 100,000 more incremental accounts than what the bank would have gained by simply waiting for customers to come through the door.
Any implementation of a big data personalization strategy often means an upfront investment of time and resources to ensure success. But in the long run, such a strategy has a proven track record of driving down marketing costs, increasing customer engagement, and enhancing customer loyalty. Isn't that the trifecta all banks, utilities, insurance companies and other B2C service companies are looking for?
Want more like this?
Want more like this?
Insight delivered to your inbox
Keep up to date with our free email. Hand picked whitepapers and posts from our blog, as well as exclusive videos and webinar invitations keep our Users one step ahead.
By clicking 'SIGN UP', you agree to our Terms of Use and Privacy Policy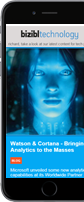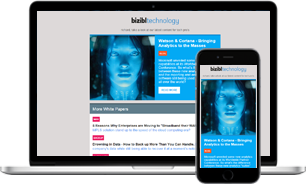 Want more like this?
Stay up to date with our content email