Putting Customer Data to Use in a Mobile World
Consumers are constantly bombarded with messages from multiple brands, across numerous channels; increasingly few messages get through and activated upon. This is a huge challenge for brand marketing.
The reality is that customers have preferences in terms of messaging channels used, depending on the content of communication, but few brands use this to inform their marketing strategy. Information about these preferences can be simply obtained and the insights they generate pave the way for better engagement. In fact, many brands already have access to a vast swathe of detailed data on their customers but simply don't use this to their benefit.
Uncovering these preferences enables brands to find appropriate messaging tools that give customers the experience they are looking for. Location-based or in-app push messages, social media, voice, chat apps and SMS, are just a few highly effective – much underused - channels for reaching consumers. They allow brands to leverage data, set themselves apart from competitors and – crucially – to give their customers the kind of simple, clear valueadding communication that will create loyalty, engagement and results.
Get the download

Below is an excerpt of "Putting Customer Data to Use in a Mobile World". To get your free download, and unlimited access to the whole of bizibl.com, simply log in or join free.
Introduction
"Marketing has become like a white noise"
"I can't take it all in so I just switch off."
"I just delete the emails."
"They all sound the same."
We are constantly connected, via multiple channels, to thousands of messages trying to get through to us fighting for our attention as consumers. The result? We have sunk into a state of cognitive overwhelm. Too many messages, too many channels, not enough space to think. In this environment, achieving customer engagement has become increasingly difficult – the only way for brands to get ahead is a fresh approach, leveraging existing insights and networks to initiate a new customer journey.
Most brands already have the answers
Data gathering is an essential part of digital marketing strategy. Data analysis offers insights, and insights deliver solutions and ideas. However, although most brands have access to very comprehensive and detailed data on their customers, it is not being utilized and informing the marketing programmes. This is enormously wasteful – the equivalent of leaving money on the table and walking away.
Insights about customer preferences identify what customers want most from the brands that market to them – added value, delivered timely, via clear, direct channels. You might well be thinking that you've heard all this before – and the accepted practice on using data isn't anything new. What you probably haven't heard yet is how you can use mobile messaging to exploit it.
Mobile – still a revolution?
"Today, consumers rely on their mobile phones and tablets for information, entertainment, shopping, and even life companionship." The shift towards mobile has been monumental, few can argue with that. However, very few brands are really taking advantage of this in their marketing, "Loyalty marketers and B2C marketing pros that view mobile as just another communication channel squander a critical opportunity to reach, recognize, engage, and enhance experiences for loyal customers wherever they choose to interact.1" The most obvious methods of communication via mobile are voice calls and SMS – the only ones that really leverage the fact that we carry our phones with us at all times – no internet connection required. However, many brands don't even consider these, believing they are intrusive methods of communication or only useful for specific functions, such as reminders and customer service. This thinking is wide of the mark.
We love our phones
Our reseach has shown that mobile phones and messaging are the communication tools that we use the most. SMS, in particular, is the preferred channel for information with any time sensitivity, as well as updates and offers from our favourite brands. So why don't more marketers use it? The reality is that many believe they are already exploiting mobile to the maximum extent possible – just by having a free help line or a mobile responsive website. This is a broad trend: "too few marketers think of mobile as an opportunity to transform the brand experience. To really differentiate themselves, they should develop mobile-unique interactions delivering visible value with apps, messaging, and online-to-offline tactics.2"
Despite disappointing open and response rates from campaigns, email remains the 'go to' channel for many brands, most likely because no viable alternative has been widely proven (or not enough brave marketers have dared to defy this approach). Too few of the biggest, most respected brands use a mobile messaging platform, integrated with CRM software, to respond to customers behaviours and preferences, to offer some degree of customer service and to deliver marketing messages that are timely and relevant. What isn't yet widely known is that those brands have seen very positive results in terms of customer satisfaction and retention – a model to follow. "Existing mobile strategies haven't thrived" – how could they when some of the most fundamental assets of mobile communications aren't incorporated. Gartner predicts that in the next few years, 20 percent of major brands will abandon their mobile applications. Understandably. If you think about it, there's an app for everything these days and we have been quite obsessed about them, but there's only so much memory a phone can take and most apps tend to disappoint us by not offering enough value and engagement, so we're slowly narrowing down our app usage to the ones that make a difference.
Cutting a clear path through the noise
In this white paper we will look at the way that brands can get valuable insights from consumers in terms of their communication preferences and how crucial mobile messaging channels are to exploit this. We will identify how these channels can be used to create a clear means of communication that differentiates a brand and its message, including:
Reaching younger generations – 18 – 35 is the demographic most on their phones. Brands are struggling to implement new and highly effective communication channel opportunities that appeal to younger generations.
Accessing customers on the go and using time critical messages to drive them to take action on the spot.
Being available to the most valuable customers and ensuring that you're there when they most need you or want to hear from you.
Differentiating your brand through customer experience. Making it simpler for the customer to engage and
create a more committed and loyal consumer who will keep coming back.
Using insights more effectively. Creating campaigns that give customers what they want, when they want
it by using the insights gleaned from customer behaviour data. SMS, for instance, is a highly effective
suggestion delivery method, from notifying a customer that a product they've browsed but never purchased is on sale, to offering connected products.
We will also look at the way in which customers engage with loyalty schemes and how their preferences can help to inform a more effective marketing campaign delivered by a medium customers actually want to use. Customers are willing to engage with brands where their loyalty is respected, where they can see the value and where the engagement is simple and clear. Mobile messaging offers the opportunity to leverage existing customer data insights to create customer centric offers and simple, engaging, relevant conversion experiences.
Where is it all going wrong?
Cognitive overwhelm
Consumers are overwhelmed by the sheer volume of information they are exposed to on a daily basis. It would be impossible to process the vast array of data we receive and that means that key marketing messages can get lost. Businesses attempting to respond to this challenge engage in ever more complex and aggressive marketing attempts but the reality is that convenience, ease and simplicity are the components of the solutions that work best.
The added value challenge
The real challenge for businesses today is to deliver marketing that adds value. Clear, straightforward communication that gives customers something that they want, while at the same time delivering key messages, is becoming the most effective tool. Being able to do this provides a competitive edge, drives business resources to the most productive places and – crucially – helps to build customer loyalty.
A word on loyalty
Loyalty is the holy grail for brands, as it creates returning customers and an army of brand ambassadors who will go out and spread the word. However, to create it you need to understand it. Loyalty is not just a natural human trait that we feel for other humans - many of us want to be loyal to brands too. Our research shows that 82% participate in loyalty programmes or have a loyalty card and 65% say this influences their purchasing decisions. Key to note here are the preferences expressed about elements of loyalty, such as the value it offers, the way that loyalty offers are tailored for relevance and how easy the benefits are to obtain. This is the kind of customer data many brands already have – or can easily obtain – and it tells us a lot about how customers want brands to communicate with them. For example, offer value is important to 81% of people and relevance to 76%. Almost half of people say ease of redemption is not just important but very important in a loyalty programme.
What's Important to You?
[PLEASE DOWNLOAD THE PAPER FOR CHARTS]
Once again, consumers are looking for simplicity, ease, convenience and a return on their effort that adds genuine value to their lives. Achieve the right reward balance and a flood of dopamine to the brains of your customers will encourage them to do the same thing again. Get it wrong and you can expect the opposite. Information like this is simple to access and incredibly insightful. But how do you use it?
The problem with email…
Email continues to be a 'go to' for brands trying to communicate value to customers. However, as open rates trend further downwards, the return on investment in email marketing is less and less attractive. Open rates sit between 28% and 33% according to data from Hubspot. Customers, too, are changing perspectives in terms of communication options and recognising the efficiency of other methods. Around 50% would prefer to receive communication via SMS, for example, on key topics such as bank balance, grocery delivery and flight delays. This desire for a simple text message, rather than email, is supported by its open rates, which are around 99%, way above those for email. Not only that but most SMS messages are read within 3 minutes of receipt.3
There are some key differences worth noting between email and SMS marketing:
[PLEASE DOWNLOAD THE PAPER FOR CHARTS & STATS]
SMS is increasingly a preferred choice for customer messaging. Short, punchy, effective messages communicate simply and clearly in a digitally cluttered world. Many brands are already beginning to wake up to the advantages of using SMS. While it is not currently a mainstream marketing tool, a number of big name brands have recognised the value that messaging can add to their offering. Prime examples include banks delivering balance updates or PIN reminders, delivery notifications, fraud alerts, as well as customer satisfaction surveys. The benefits SMS brings to security are key too, adding an additional layer with 2-factor authentication.
Channel of Choice with Friends & Family When You Are Apart?
[PLEASE DOWNLOAD THE PAPER FOR CHARTS & STATS]
65% of us use mobile messaging as a way of communicating with friends and family when we're apart. That's as compared to 15% who would make a phone call and 9% who prefer email. So, we are becoming a world more accustomed to receiving key information about the things we care about via alternative messaging channels. Convenience and speed are the top two reasons given for the preference for SMS – a large proportion of people perceive email to be slow and frustrating. The younger demographic are the ones using mobile devices the most which means that this trend will only continue over time.
While many consumers still identify email as the primary way they want to receive most marketing messages from their favourite brands, this doesn't apply across the board. For example, 60% would prefer to be notified by SMS of an order placed with a local store that is ready for collection. What's more 51% would prefer SMS to be informed that their bank balance is low and 53% select SMS as the preferred channel of communication to be informed of an imminent power outage. Clearly, it's not just brands that are becoming aware of the benefits of instant marketing communication.
Money on the table
Data from loyalty preferences and the messaging methods that consumers choose can provide invaluable insight for brands looking to understand their customers and drive better engagement. However, brands are simply leaving this money on the table by not using this information to their benefit. Brands can uncover consumer engagement preferences and there are messaging tools that fit the bill.
Solutions
Mobile messaging provides a breath of fresh air when it comes to trying to solve these issues. Concise, targeted and instantly effective, it opens up a new channel on which to build a relationship with consumers based on the communication they actually want to receive.
1) Retargeting
Notifications
Our experience shows that introducing a sense of urgency to marketing communication increases campaign conversions by up to 29%. SMS or in-app push notifications are particularly useful where urgency is a factor. As our research has shown, people prefer news that are time critical (for example, early or late delivery times) to be delivered via SMS, rather than email. With a much higher open rate than email and with 97% opened within 3 minutes, is the perfect method for delivering time sensitive messages and can make offer redemption easier.
Use it: send reminders to customers before a sale period ends. Create a sense of urgency and drive a last minute boost to sales.
Re-engagement
An essential part of building loyalty is keeping frequent purchasers interested. Information as to which customers buy frequently is easily available to most brands, as well as whether those customers are open to mobile interaction. CRM triggered messages are a simple, fast way to re-engage buyers who may have dropped out, to remind them of the brand, to make it easy to engage and to add value by giving them a reason to return.
Use it: entice frequent buyers who may have dropped out of the picture with relevant and timely offers, rewards and discounting.
Reminders
Instant mobile messaging is already used for its timely reminder function by many brands, as it is highly effective. Customers can be retargeted based on their behaviour, whether that's an abandoned basket or what they last purchased. Key to this is ensuring that the mobile marketing campaign is integrated with the CRM platform. Use it: send reminders to complete a purchase or offer further assistance. Retailer Argos, for example, provides complimentary product suggestions at the time of purchase based on most recent buys and related products. This is incorporated into a standard delivery message with the affiliate link at the bottom.
2) Engagement and loyalty
Maintaining customer engagement creates positive customer service and builds loyalty. Mobile messaging channels provide the opportunity to deliver updates at different stages in a process, whether that's build, manufacture, customisation or delivery of services. By capitalising on the excitement (and probably mobile device) that drove the customer to make a purchase in the first place brands can keep customers in the know and give them reasons to share the love and, ultimately, come back again. This results on a strong positive association with the brand experience.
Use it: keep customers engaged throughout the pipeline of a custom made product, such as furniture or a car by sending them regular updates in form of texts, links, videos or images.
Customer Service
Start conversations with automated or semi-automated concierge services:
Chat bots allow for two-way communication that is more personal and attentive for the consumer, boosting customer relations and increasing sales. The benefits of this include the slim man-hours required by using an automated service and a much more interactive relationship with the customer. As the service is mobile, customers can reach the brand and the brand can reach the customer wherever each is located.
Text chat is another concierge option that helps to boost engagement and loyalty. Customers are just a text message away and staff can increase their productivity and cut costs by dealing with a number of customers at the same time. The one to one human element adds a familiar touch and makes customers feel like they matter, a part from also creating an opportunitiy to catch additional sales.
Use it: implement a concierge service that puts consumers at your fingertips. It will offer a way to personalise contact with customers, which is particularly important if there are complaints. You can turn a negative experience into a positive one and speed up the process of services. Take the example of Argos' Click & Collect that has also been adopted by Sainsbury's upon the merger.
Location-Based Offers
Location technologies, such as GPS, Beacons and Post Code, combined with SMS and in-app push messages open up the opportunity to send timely and effective messages to subscribers. Being able to deliver targeted notifications or promotions using location data can boost sales, particularly with respect to time sensitive campaigns.
Use it: event targeting, location specific promotions and new location openings can be notified via SMS or in-app push messages, creating increased interest and more engagement.
3) Drive traffic to increase sales
In-store Traffic
Using an SMS campaign increases the efficiency of in-store promotions and can boost sales.
Use it: set up an SMS campaign and promote it widely. A prime example comes from a well-known cereal brand that was looking to create an interactive in-store experience to help boost sales and store traffic over a 5-week campaign. They created an SMS campaign and promoted it via various channels, such as stickers on milk packaging, shelf takers, newsletters, their loyalty card program and online/mobile banner ads. It was a huge success: each campaign participant purchased two products and it drove the highest mobile engagement for the brand to-date.
Website or App Traffic
In-app messages and SMS campaigns have also proven incredibly effective at driving traffic to a website or an app.
Use it: create an online and/or offline mobile messaging campaign to boost the response to a specific service. A great example is a car company looking to increase test-drive bookings made via an app or website. An SMS campaign focused on getting consumers to text 'testdrive' to a given number can make the process of setting up the drive much simpler and create more traffic too. Customers receive a reply with a link to complete an online/inapp form and are then sent a confirmation message.
[PLEASE DOWNLOAD THE PAPER FOR CHARTS & STATS]
Monitoring is essential to see the impact of a mobile messaging campaign and keep analysing an optimising it. Tools such as Tableau, Google Analytics and various other analytic platforms, are a key way of measuring results and tracking the ROI that these campaigns deliver.
Conclusion
Most brands already have access to a very wide range of customer data that can be used to increase revenue and engagement. Customers respond and engage better to communication that is tailored to their preferences and which offers the right level of value, is simple and fast to use, and quick to realise.
Ineffective use of this customer data is the equivalent of leaving money on the table – a waste of time, money and existing resources. Those brands that leverage this data and are able to capitalise on the insights it offers can set themselves apart in a crowded market place and begin to create clear communication channels that actually work.
Evaluating the opportunity with all the mobile messaging channels is key to this – untapped resources with great potential, unobtrusive when relevant, and far more effective ways to get your brand in front of the right customers in ways that they will respond to. With so many channels available, and enough tested examples to establish credibility, for those brands looking to truly differentiate their offering and drive engagement into the long term, this is where to focus now.
Sources
Forrester report 'Master your Mobile Loyalty Moments'
Forrester report 'The State Of Mobile Marketer Tactics: 2016'
Juniper report 'Sending out an SMS: 2015'
Want more like this?
Want more like this?
Insight delivered to your inbox
Keep up to date with our free email. Hand picked whitepapers and posts from our blog, as well as exclusive videos and webinar invitations keep our Users one step ahead.
By clicking 'SIGN UP', you agree to our Terms of Use and Privacy Policy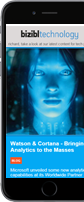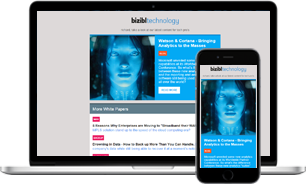 Want more like this?
Stay up to date with our content email