Post-purchase Marketing: Turn One-time Buyers Into Repeat Purchasers
We all know that a customer who has already bought from you is considerably more likely to convert than a customer who's receiving their first ever email from you. Yet only 30% of enterprise-sized businesses, and 16% of mid-market businesses, follow up with customers after they've made that first order with the brand.
Focusing on post-purchase marketing will bring you more sales, keep your existing buyers engaged, and will ideally push you ahead of the competition. So why wouldn't you invest in it?
Download this guide to learn how to get started.
Get the download

Below is an excerpt of "Post-purchase Marketing: Turn One-time Buyers Into Repeat Purchasers". To get your free download, and unlimited access to the whole of bizibl.com, simply log in or join free.
Where to start
There is a plethora of methods you can use to market to customers who've bought from you before. In this whitepaper the focus is on the marketing sequences you can deploy, and at the heart of it all is email marketing. Your email marketing sequences may range from simple triggers, like feedback requests, right through to sophisticated automation programs.
According to Custora, the leader in advanced customer analytics, email marketing drives nearly one in five online purchases2 , so it's an essential part of the marketing mix if your focus in on business growth. And the more you're able to match the messaging and timing to individual customers, the stronger the results will be.
Even though we're focusing on just marketing sequences in this guide, there are many different triggers and messages you can use in post-purchase marketing. Below we run through both content ideas and the actions that might trigger the sequences. But where should you start?
To work out where to begin, you need to consider your primary goals. Are your post-purchase sequences about:
Driving customers back to the website?
Increasing the frequency of purchase?
Encourage the customer to buy again, at any value?
Tempting the customer to place an order of higher value next time?
You also need to think about the typical purchase behavior of your customers, because some of the previous ideas might not be possible with your business setup or offering:
Do you sell consumables purchased on a regular basis?
Is your business based on gifts that are bought sporadically?
Is your core product range high-value technology that's bought randomly?
Do you offer ready-made fashion, commonly purchased twice a season?
Each business has a different set of customer buying behaviors – so a different set of marketing sequences will be required to match them. Part of this will involve identifying segments that, for instance, focus on those who buy sporadically or seasonally, or customers whose purchases are often of either low or high value.
Wherever you decide to start, make sure you do start; email sequences are an investment of effort that just keep paying dividends every time a campaign is triggered.
Why sequences are essential to increase repeat purchase
Given that this pot of customers will be smaller than other contact groups, it's a good use of business resources to focus your investment in marketing that will keep performing. That's where email marketing automation comes in handy, because once your programs are set up, they'll keep on accruing incremental value.
However, just because your past customers make up a smaller group, it doesn't mean you should give them any less attention. Just take a look at this research by Custora, which shows the number of one-time US consumers compared to repeat buyers.
That's a sizable portion of people you'll want to concentrate your efforts on, all of whom will have different wants and needs. Now you can understand why a one-off blast just won't cut it.
Measuring performance of automated email sequences
You could, and should, be tracking the response from each sequence, just like you do for all your email activity:
Open rates
Click-through rates
The email journey
Conversion to order on the website
ROI
But your post purchase sequence will have an impact wider than just that tracked by your email software. The activity should lead to an increase in the value of your customer base. You should, therefore, monitor the impact that the marketing has on your whole business, and that could be:
Looking at your database mix every quarter (e.g. how many customers you have who've bought once, and how many have bought 2 times, and 3+ times)
Looking at the time between purchases – is it increasing or decreasing?
Calculating CLV
If you want to drill down to just one figure, then all of this is about increasing the average Customer Lifetime Value of your database. Customer Lifetime Value (CLV) involves taking the lifetime spend of a customer (the total value of all their orders) and then subtracting the total cost of marketing that's targeted to and servicing that customer.
To calculate the average CLV for your business, divide the total of every customer's CLV by the number of customers. The higher this average CLV, the more profitable your business is. If you're able to calculate your CLV, rolling out all this postpurchase activity should have a very positive upward impact.
Post-purchase marketing strategies that will increase your repeat sales
Personalized content in all your emails
Once we get into building automated email sequences that do our marketing for us when the customer completes an action, it's easy to forget about the impact our normal broadcasts have on encouraging the next purchase.
Most marketers have grasped basic personalization, such as name, location, or gender if they're selling fashion. However, a very effective way to improve the ability of your broadcasts to deliver repeat purchases is to personalize recommended products in the email. By this we mean pulling content from the category pages on your website, based on individual customer's browsing and buying history, to drive up the relevancy of your communications.
dotmailer customer Bodybuilding Warehouse deployed this tactic by using the Nosto extension in conjunction with the platform's dynamic content module. Since adopting the technology, the sports supplements store has seen a 20% increase in email conversions.
As well as working well in your broadcasts, this can also increase the results of all your other email campaigns. If you don't yet have the technology in place to do this, then make sure you're regularly sending a 'best sellers' or 'top rated products' email.
Of course, any improvement to your main broadcasts may also encourage the majority of your list who've never bought to buy from you. And the more of them who buy, the more who'll be entered into receiving your post-purchase marketing.
The post-purchase campaign – triggered when a purchase is made
This is the most obvious one: it's where you send a sequence of emails straight after the purchase happens, encouraging the customer to quickly place another order. The very simplest post-purchase campaign involves:
Making sure the marketing call to actions are clear and accurate in the emails that are already being sent out – i.e. order and delivery confirmation emails
Dovetailing in some specific marketing emails featuring the types of products that the customer is likely to buy next
In some instances, first-time buyers will also place a small order to test you out. They might be inclined to evaluate your delivery process and customer service, as well as the quality or sizing of your products. And if all goes well, they're ripe to place a bigger order with you.
Assuming the initial purchase and delivery went well, this is when the customer will likely feel very favorably towards your business and will be likely to buy again.
Back when I worked in the mail order industry, one of our best-performing marketing methods (for both return on investment and response) was to put a copy of the catalogue in all parcels. We achieved fantastic responses from this, as customers sat down and flicked through the catalogue they'd just ordered from and bought some more items. Note that we did usually put a free P&P offer on these products, just to help them along!
Maximize your transactional emails
As the number of emails you send post-purchase grows, you can encourage other outcomes as well. Transactional emails are a necessity and are functional, though there's more the marketing team can do to provide a good experience at this immediate post-purchase stage. It might be sending a marketing email after the delivery confirmation, but what you include in it depends on the outcomes you want to influence. You might simply say thank you, encourage the customer to share their new purchase via social, or provide some user-generated content. You could even include a recommendation to pass your details onto their friends; that way you can get some new customers, too.
Capitalize on the feel-good factor
Buying something new is exciting. Post-purchase reviews are a great way to capitalize on this feeling your customer gets when they successfully receive your delivery. Reviews allow you to ask your customer about the experience (and good customer service), generate content and, if you make it easy for them or incentivize them, encourage that second purchase.
Help them use the product
If you have a product which needs explaining, in order to enable customers to get the most out of it, instructional content is a powerful way to demonstrate your business as the expert.
Goodbye Crutches sell a range of alternatives to crutches to make those weeks after you've broken your leg, or arm, easier and more comfortable. Post purchase, it sends emails full of tips and tricks to make the recovery process even less frustrating, including how to deal with the depression that often sets in at such times. This approach leads to its customers buying additional products and even telling their friends about the business as well. If your product is part of the solution to a problem (from broken legs to thinning hair!), then send other tips to achieve the same end.
Chloë's Tip:
Send the third email. Follow up on the purchase with a simple email that says thank you,includes returns information, and checks the delivery went well.
Repeat order campaigns
Getting the post-purchase campaign live, and personalizing the products in your regular broadcasts, is only the first step. It's time to get much cleverer and more targeted. This is all about identifying when your average customer is likely to need to buy again, and making sure you send communications to each customer who reaches that point.
Replenishment reminders
Often these campaigns are based on a time-lapse since the customer's last purchase, and how long that time-lapse is depends on your product. Let's say you're selling a bottle of specialist shampoo that, on average, lasts a customer around 60 days. You could automate a replenishment email encouraging them to re-buy the same product at 50 days since the last purchase date.
Businesses like Slendertone, which sell wearables, are using technology to remove the assumption. To keep a Slendertone device working effectively means replacing gel pads every six weeks or 30 sessions. The company could have just sent an "It's time to renew your gel pads" email every six weeks after purchase, but instead they built an app-based interface called "Connect Abs", where users can monitor their progress and Slendertone can leverage customers' usage data.
The "Connect Abs" functionality is integrated with dotmailer via Magento. This has provided Slendertone with an avenue to deliver emails to users to inspire them to pick up the belt and remind them to replace the gel pads. The reengagement emails alone have encouraged an extra 21% of lapsed users to get motivated.
Anniversary campaigns
If you sell gifts for train-lovers, your customers might buy from you once a year, just before the train-lover in their life's birthday. That means sending them an email (or two) near the anniversary of the purchase. This also works really well in the travel sector, where people tend to buy their holidays at the same time each year. In the gift market you can build on this by offering a 'birthday reminders' service, where the customer tells you when Uncle Bob's birthday is so you can send them a reminder each year.
Average frequency of purchase campaigns
In the fashion space you may have identified that most of your customers buy every 86 days, so your campaign should be triggered 86 days after the customer's most recent purchase. To do this successfully relies on understanding your customers' buying habits and patterns, as well as your products' lifecycles. You may find that you have different customer groups: those who by your products for themselves and those buying your products as gifts. Are you able to identify who is in which group? Or you could ask them to tell you if it's for a gift or not, but don't overwrite any other data you have because one customer might/can fall into multiple segments.
In the database you're emailing, no doubt you'll have individual customers who fall into multiple groups/segments. So be careful not to have so few or tightly defined segments that identify customers once they've made only that first purchase.
Displays of pre-purchase behavior and when they're likely to buy again
You may wish to keep the initial marketing emails sent to new customers broad, and test content with them. For example, 'customers who bought this also bought' and include other product categories. The big advantage here is that they don't have to have made multiple purchases to build up profiles of interest; you can use email insight to see what they click on.
Looking at the customer journeys on your website, you may also be able to build 'repeat order' campaigns triggered by signals that they're ready to buy again. Maybe you've found that most customers visit the website twice in the week before buying, and browse through several product pages? In which case, set up a campaign triggered when a customer has been to the website twice in seven days and on both occasions has looked at product pages.
What could be relevant signs that your customer is ready to buy again?
Increasing frequency of visits to the website
Increasing frequency of opening or clicking on your emails
Visit to a physical store, but bought nothing (using beacons)
Performs a search on your website
Look at the buying patterns of your existing repeat buyers – and identify a pattern or two you can test.
Loyalty campaigns - bringing points into the equation
Clearly the more you know about each individual customer, the more you can encourage them to keep coming back. A loyalty campaign can be a great way to keep customers engaged and incentivize each repeat purchase. Giving customers points for taking actions that are important to you keeps them interacting with your business, and the more they interact the more likely they are to buy again.
You could award points for making purchases, completing reviews or for social media shares – anything you want the customer to do. If you're focusing primarily on repeat purchases, you may want to set criteria that determines when someone's entered into your loyalty program, such as number of orders or value of order. You can then send a wide range of emails based on the customer's points status:
Include in the post-purchase sequence an email explaining how their most recent purchase has impacted their rewards status – how many points they gained, how many they have in total, what they can do with that amount of points, how many points they need to earn the next reward
A monthly points statement – because this would be classed as more of a 'transactional' email, it's likely you'll get a good open rate
Before you launch your loyalty program, think through the points system. Make sure you're not going to be giving away too much margin. And use a points scheme where the customer needs at least 10 points for each penny of value – the larger the numbers, the more likely people are to engage with your loyalty program.
Lapsed customer campaigns
With all of these tailored post-purchase communications on the go, your customers should just keep buying from you, shouldn't they? Unfortunately, it doesn't work like that, and some will still slip through the cracks. That's where the lapsed customer campaign comes in. A lapsed customer campaign is triggered at the point where it's become very unlikely that the customer will buy again.
Just like the repeat order campaigns I discussed earlier, you need to do a little research into your customers' behavior before you decide when to trigger these campaigns. Some triggers you might monitor include:
Haven't opened an email in X months
Haven't bought in X months
Haven't logged into the app in X weeks
Loyalty points balance hasn't changed in X weeks
Haven't replenished a consumable product within X weeks
You may end up with campaigns triggered by each of those, with a different set of messages that follow on from them. For example:
Haven't opened an email in 6 months => "Have we offended you?" and a feedback/survey request
Haven't bought in 18 months => "Free P&P on your next order" with an email featuring the best-sellers
Haven't logged into the app in 4 weeks => "Have you got the latest version of our app?" – reminding them of all the great features
No loyalty points balance change in 6 weeks => "500 bonus points if you place an order this week" or "100 bonus points if you tweet about us this week"
Decide how long it is before you elect to admit defeat and, before you do, try shock campaigns like 'We'll unsubscribe you soon'. Just make sure you're clear that your contacts will still receive transactional emails.
If you have contacts who are still not responding, you should stop sending other activity to them because it'll be having a negative impact on the rest of your email marketing performance. Unresponsive email addresses cause your deliverability score to decrease which could mean fewer of your emails (to your responsive customers) will get into the inbox. And no one wants that! To identify the effectiveness of these campaigns, keep an eye on the customers' onsite behavior as well as opens and clicks.
The sky is the limit on the number of these campaigns you might have as you discover more triggers. For example, if you have a customer who's not engaging with your emails, yet frequently visits your website, should you trigger an email sign-up popup form in case they've changed email address?
The full post-purchase strategy – it's not just email
There are many things the customer might do that would warrant triggering a campaign like one we've already run through. You've seen how many of these campaigns aren't a one size fits all; everything about them has to be tweaked to fit both your business and your customers.
As you work through these sequences and content ideas, also think about how this approach might tie in with your other marketing methods, including:
SMS – would your customers respond well to texts about key messages?
Remarketing – can you put adverts echoing the message in your emails in front of the same list of people as they browse?
Phone calls – not necessarily an appropriate method for every single customer in your post-purchase sequences, but an outbound phone call to a VIP customer to check everything's going well can reap huge rewards
Direct mail – never underestimate the power of post! It might be you send a piece of direct mail out, or that you include some promotional materials in the parcel itself.
The first thing you need is a full integration between your CRM or customer database, your email platform, and your website (and your physical stores if you can!) dotmailer also has App Directory where you can find pre-built extensions that can help you deliver a successful post-purchase marketing strategy.
It's not always about the size
Your existing buyers may not be the biggest segment in your list, but they offer a great source of revenue, usually at a higher return on investment. Once built, all the campaigns outlined here keep delivering more repeat buyers for you and some even encourage first purchases, too! Work out which ones you can put in place right now that will improve customers' engagement with your business and ultimately increase sales.
Want more like this?
Want more like this?
Insight delivered to your inbox
Keep up to date with our free email. Hand picked whitepapers and posts from our blog, as well as exclusive videos and webinar invitations keep our Users one step ahead.
By clicking 'SIGN UP', you agree to our Terms of Use and Privacy Policy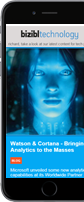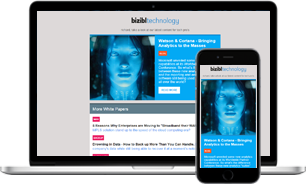 Want more like this?
Stay up to date with our content email