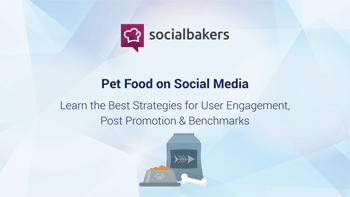 Find out how the best pet food brands on Facebook create their content strategies! Fewer industries are luckier for content, but even pet food brands need to stay vigilant of what works well and what doesn't with their emerging audiences on social media.
This report is focused on:
Post Distribution: What Gets Posted and What Works
Paid Strategy: Branded Content and Charity
The TOP 10 Benchmark for Pet Food Brands
After reading this report, you will understand how to integrate branded content successfully and how to boost your social media ROI.
Get the download

Below is an excerpt of "Pet Food on Social Media". To get your free download, and unlimited access to the whole of bizibl.com, simply log in or join free.
Pet Food on Social Media
Learn the Best Strategies for User Engagement, Post Promotion & Benchmarks
We analyzed 10 brands that do exceedingly well on Facebook from the FMCG Pet Food category by fan count, interactions, and growth. For a month, we tagged all of their posts by content category. This report is the result of that unique analysis.
The pages vary in their size, but certain tactics are popular across the board. Learn what the best of the best do to create their great results.
Total Fans
There's fewer industries that are luckier for content than the FMCG Pet Food subcategory. However, as newcomers to the industry are revolutionizing advertising, pet food brands need to stay vigilant of what works well and what doesn't with their emerging audiences on social media. Learn from the top 10 brands to create content that really resonates with your audience!
In this report
Post Distribution: What Gets Posted and What Works
Paid Strategy: Branded Content and Charity
The Top 10 Benchmark
Post Distribution: What Gets Posted and What Works
Pet owners love to share snaps of their pets and talk about them! That's why the most used type of content for this category is the fan interaction - any post that contains a direct call to action to the audience. That might be a question about the pets' behavior, or preferences or the page asking fans to submit pictures. Also high up on the list is the sponsorship or charity post - something unique to this subcategory of FMCG.
Post Distribution
Here's a post from Purina's US page that directly asks fans to answer a question.
The second most popular post was the interesting or funny post type. These accounted for almost a quarter of the content posted. These can be anything from funny pictures of animals to lifehacks on how to clean your place better when your pets are shedding.
The third type of post these brands used most was the brand link: anything leading back to the website, where the user might interact more with long-form content. Here's a prime example. This post got as many shares as it did likes. This is a great success.
The post that was uniquely popular for pet food brands is the charity or sponsorship post, like this one promoting the Children's Healthcare of Atlanta.
The same most popular three posts that our top 10 brands post also take the first three spots for interactions. The fan interaction post takes the lion's share:
Interactions Distribution
Keep an eye on your comments and shares: a high amount means an active fanbase. Our top 10 do better on interactions in general in comparison to the average FMCG Food page, and also rake up better comments and shares.
Distribution of Interactions
TL;DR
Half of your posts to Facebook should be about entertaining your audience and asking them to get involved by asking them questions or to submit pictures of their furry loved ones. Draw attention to charities that might benefit from the exposure and don't forget to create interesting short-form content for Facebook that will get users to come to your website.
Paid Strategy: Branded Content and Charity
These top brands boost mostly product posts, branded videos, and charity posts. When you create great interaction levels on content like brand links that spreads organically and gets people to your website, you can concentrate your budget on more branded content like videos or product shots.
Promotion Effectiveness
Most promoted post types
It's crucial for your strategy to know what your competition is promoting. Using Socialbakers Promoted Post Detection you can find out how much and which posts your competition and your team is boosting and spend smarter!
Freshpet, Purina, and Royal Canin do exceptionally well on boosting the right posts. Beneful and Hill's Pet Nutrition should consider boosting more, as their competition is and looking at how their boosted content performs in terms of interactions to know if they are spending money on the right posts.
TL;DR
Once you've created branded links that do well on drawing your audience to your website and organically engage the audience with entertaining or interesting content, you free up budget to promote posts like branded videos (which have the potential to bring a large amount of interactions) and product posts that will promote your goods.
The Top 10 Benchmark
Don't ever measure your performance in isolation - the numbers just won't be actionable. When you compare to a competitor, an industry benchmark or one of the best brands in the industry, you can evaluate both performance metrics and tactics to see what works, what doesn't, what to change and where to improve.
These top brands know what they're doing. Not only do they create amazing content that resonates well with their audience that is entertaining and interesting, they also promote charities and get everyone involved by asking direct questions about their fans' pets. When you create good reach with this kind of content you can promote posts that are more branded be it video or straight up product promos.
Monitor the below metrics to evaluate your own social media performance. The numbers represent the average for the metric for the top 10 brands in this report, for one month. This is your benchmark for the most important KPIs:
| | |
| --- | --- |
| Interactions on Page Posts | 71 947 |
| Likes on Page Posts | 96 148 |
| Comments on Page Posts | 2 985 |
| Shares on Page Posts | 5 345 |
| User Posts | 118 |
| User Comments | 3 226 |
| Questions Response Rate [%] | 69% |
| Questions Response Time [min] | 21:25:13 |
| Questions Respondable | 24 |
To find out how your own brand measures up to these standards, try a free trial of Socialbakers Analytics! You can compare your brand to up to 10 brands, custom labels, or pre-set benchmarks.
You can create a benchmark for the best brands in a category like we have here, or you can compare your page to the industry average, which is pre-set in the system.
Take-aways
Pet food brands can get away with posting the most engaging type of content worldwide - pet photos! Fans love to engage with this type of content, but keep in mind the importance of connecting all content back to your brand.
Promote the right content, like brand videos and posts asking the fans to engage with the brand directly.
Measure against industry and competitors: competitive analysis is central to finding out the best strategy for your industry.
Want more like this?
Want more like this?
Insight delivered to your inbox
Keep up to date with our free email. Hand picked whitepapers and posts from our blog, as well as exclusive videos and webinar invitations keep our Users one step ahead.
By clicking 'SIGN UP', you agree to our Terms of Use and Privacy Policy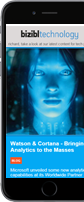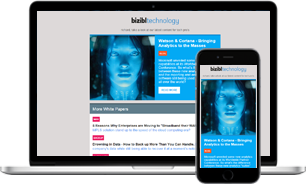 Want more like this?
Stay up to date with our content email