Leveraging Mobile Engagement to Boost Sales, Service and Customer Satisfaction
As your customers spend more time on their mobile devices and less time on their PCs and laptops, engaging with mobile users is more important than ever before. In response to this rapid increase in mobile internet use, leading companies have been aggressively shifting attention to their mobile strategies, ensuring that they deliver a mobile experience that exceeds their customers' expectations. This whitepaper explores how you can extend your reach into the mobile space, and meet both prospective and existing customers wherever they are.
Get the download

Below is an excerpt of "Leveraging Mobile Engagement to Boost Sales, Service and Customer Satisfaction". To get your free download, and unlimited access to the whole of bizibl.com, simply log in or join free.
Why Now?
With the ubiquity of smartphones and tablets worldwide, it's no surprise that mobile commerce is increasing at an extraordinary rate. And with the prevalence of mobile internet accessibility, the possibilities for mobile engagement are staggering.
If the opportunity itself is not compelling enough, consider the risk of missing the opportunity: according to a recent Forrester survey,1 53% of respondents listed increasing customer engagement among the top three goals of their mobile strategy. In other words, if mobile engagement is not one of your top priorities, consider that it probably is for most of your competitors!
The Value of Mobile Engagement
To a large degree, the case for mobile engagement is simply a matter of meeting your customers where they are. They may be on your mobile app or mobile site, they may be on one of your social media pages, they may be looking for a store location or researching a product. No matter what, their mobile device is with them wherever they go.
But even beyond this, engaging with the mobile customer is especially valuable. Mobile customers are more likely to be in need of immediate information—not being tethered to a desktop, they are far more likely to be in a store or business, actively in the process of making a purchase decision. Further, since the small screen is less conducive to extensive research and data entry, engaging the mobile user at the right time provides an important convenience that can yield immediate, measurable results.
Mobile Chat: Greater Efficiency and Customer Satisfaction
When it comes to live chat, engagement on mobile devices offers some impressive benefits. Although at quick glance the smaller screen and keyboard of a smartphone might suggest a less-efficient and less-satisfying experience, these physical limitations actually drive greater efficiency than their full-size desktop counterparts! LivePerson has found that the average handle time (AHT) of live chats over mobile devices is typically one-third the AHT of live chats over PCs—a 67% decrease. Between the physical limitations of mobile devices and the greater urgency inherent to the consumer on-the-go, chats are short, and questions and responses are brief and to the point.
The benefits of efficiency extend beyond your operations—your customers appreciate the quick turnaround time—at the time they need it—as well. Based on aggregate post-chat survey results, LivePerson has found that mobile live chat customers are generally more satisfied with their experience than customers chatting over laptops and PCs. With 64% of smartphone owners using their phones to shop online,2 and with 40% of consumers going to a competitor's site after a bad mobile experience,3 the satisfaction of your mobile customers must be embraced as a top priority.
In-Store Mobile Engagement
While mobile engagement is often associated with online shopping, it's also revolutionising the in-store experience.
Connected customers are now able to immediately compare prices, look for coupons and read product reviews. And while this can pose certain challenges, it also presents some unprecedented marketing opportunities. QR codes can be used to launch live chats with sales and service agents, deliver coupons, and download mobile apps. Mobile apps designed for in-store use can serve as a virtual salesperson, providing, for example, extended product information, inventory levels, promotions, and reviews, and suggesting relevant cross-sells and up-sells. You can even use facial recognition technology to identify customers—and their preferences—by matching them to their Facebook photos and delivering personalised, relevant content! Such tactics just scratch the surface of the in-store mobile engagement possibilities, yet can profoundly impact the customer's experience with your brand and the likelihood of a completed—and bigger—purchase.
Mobile Engagement Best Practices
As a pioneer in real-time online engagement—and mobile engagement—LivePerson has provided intelligent engagement solutions to organisations of all sizes, from small companies to industry-leading global enterprises. From our experience with over 8,500 companies, LivePerson recommends the following "top five" best practices for engaging customers on mobile devices:
1. Leverage geolocation data
In February 2012, 74% of smartphone owners used location-based information, a 35% increase from just nine months prior!8 The message is clear: people want information and services that are relevant to where they are at any given time. Think about how your business can leverage geolocation data.
2. Use QR codes to launch live mobile chat.
QR code usage continues to skyrocket: over the course of last year, QR code use increased 617% in the top 100 magazines.9 But while QR codes have proven to be an effective way to drive mobile traffic, how can they be used to really engage with your customers? Through live chat! QR codes can be used to initiate live chat at any place and any time. From printed display ads, product literature, magazines, point-of-sale displays, direct mail, promotional products, statements—create meaningful connections at times and places you might never have thought were possible!
3. Offer live chat on your mobile website or app.
We've discussed the critical importance of mobile engagement in some detail, along with the increased need for immediate information in the mobile setting. Just as live chat has become a strategic part of your traditional website, it should play at least as important a role in your customers' mobile experience—you'll likely be surprised by the volume of traffic that will be drawn to the mobile channel, as well as the faster, more efficient average handle times.
LivePerson client example: just months after a leading global electronics provider deployed their mobile chat solution, over 20% of their chats now originate from mobile devices!
There are some important distinctions between mobile and desktop chat, both in the solutions themselves and how they're managed and deployed. Today's consumers expect mobile experiences that are comparable to those on laptops or PCs, so be sure that your chat provider has strong experience in mobile chat best practices!
4. Create personalised experiences.
Online marketers know that creating personalised experiences has proven to increase customer engagement, along with customer satisfaction, loyalty, conversions, and average order values. Not surprisingly, the same holds true for mobile.
Personalisation has a special importance on mobile. As discussed, customers on the go are more likely to have needs that are more urgent, and extensive research on mobile devices is more difficult. Consumers will pay for the convenience that personalisation delivers.
5. Engage customers on mobile social media apps such as Facebook and Twitter.
A recent study projects that by the end of 2012, about a third of all mobile phone owners will access social networks via their phones—essentially double the number that did so two years ago—and 85% of mobile social networkers will use Facebook. But engaging with customers, fans, friends, and followers on social media remains a challenge for many. In fact, a recent survey by Cap Gemini reported that 60% of companies don't respond to customers via social media, even when asked a direct question.
Engaging with customers on social media sites has delivered great results for some of LivePerson's biggest clients. Live chat can be offered on your social media pages, or chat invitations can be immediately delivered via direct message to anyone who expresses a question or concern even outside your social media page. As social networkers continue to spend more of their time on mobile, engaging with them in social media has become increasingly important.
The mobile landscape—and your customers' behaviour and expectations—are changing quickly and dramatically. Engaging with customers on mobile presents a new set of challenges, but to the companies that embrace and overcome those challenges, the rewards will be invaluable.
Want more like this?
Want more like this?
Insight delivered to your inbox
Keep up to date with our free email. Hand picked whitepapers and posts from our blog, as well as exclusive videos and webinar invitations keep our Users one step ahead.
By clicking 'SIGN UP', you agree to our Terms of Use and Privacy Policy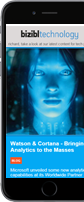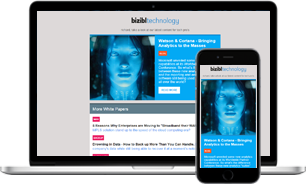 Want more like this?
Stay up to date with our content email