Key Elements to Consider When Choosing a Personalised Video Solution
Personalized Video is a powerful communication channel that combines both video and personalisation. A Personalized Video campaign customizes a brand's message to perfectly fit with each end-user's needs and preferences. It delivers the message through engaging visual display and storytelling. Still, to make sure you take full advantage of the Personalised Video channel and build a successful project - there are principal capabilities a Personalised Video platform must have. Below, we've compiled a list of the 7 main things you need to take into account when picking a Personalised Video solution.
Get the download

Below is an excerpt of "Key Elements to Consider When Choosing a Personalised Video Solution". To get your free download, and unlimited access to the whole of bizibl.com, simply log in or join free.
1. High Quality Video
Appearance is everything when it comes to video. Make it beautiful. Invest in the visuals. It will pay off big-time. Technically speaking, you want to be proud of how your video looks and you want it to be valued. You want a high quality video in high definition that includes interesting animation and cinematic effects. A type of motion picture video - that takes the viewer on a short yet powerful journey that appeals to their emotional, audio and visual senses in 90-seconds or less. You definitely don't want to end up with a video that looks like a PowerPoint automated slide which lacks all these sensory capabilities.
2. Creative Freedom for Storytelling
Storytelling is crucial to your brand's credibility. Visual storytelling needs to compel and move the viewer. Essentially, you want the video to tell YOUR story, YOUR way and bring it to life. YOU also want to focus on YOUR audience and make each and every viewer feel - right from the get-go - like this video was created just for them. Individualize. Don't commoditize.
Pasting the viewer's name here and there into the video doesn't qualify as personalized. The personalization and dynamic ingredients should be embedded seamlessly. The viewer's name should be added onto any object in the story smoothly - from a vehicle license plate to a house door or postbox – the end-result should be flawless.
3. The Dynamic Effect
Apart from offering stunning imagery, sound is equally important. Especially the combination of what we see and what we hear should be finely tuned, in-sync, dynamic and customized in real-time. The option to change prices, names and numbers on the screen and call them out in accordance should be readily available. Advanced PV technology should allow for flexible adaptation to any text, video, audio and basically any type of scene selection should be dynamic.
4. Real-Time
Today's instant, take-away, tweeting, 6-second-Vine, news-feed hungry digital audience, wants fresh news on the fly. Be present. Be reachable. Provide a video that's right here, right now and that's generated on demand. You don't want to miss out and pay for something nobody will end up watching. Feeding people the latest information, in real-time is vital. The latest technology allows for video rendering on demand. So as soon the viewer hits the Play button the rendering process happens.
5. Security
Personalized video and data go hand in hand. Your customers' data is highly sensitive and should be kept confidential at all costs. To ensure this, look out for a vendor who is 27001 ISO certified. This shows international standards and the best practices of security management are strictly adhered to. Additionally, it means that protection of information is prioritized and continually managed so security risks are eliminated on an ongoing basis.
6. Scalable
Videos need to perform and perform well. Social videos, in particular, are subject to an exponential rise in views and sudden spikes. The most advanced technology can support auto-generated customized videos to masses in real-time. Generating millions of videos on demand in very few seconds.
7. Best Practices
Credible vendors with experience in kicking off successful international projects in any given vertical – especially yours – are the ones you should pencil in and seriously consider. A trusted vendor you can consult with about incorporating any element into your video - fast and smoothly - will make your personalized video campaign stand out from the crowd.
A personalized video campaign combines a powerful set of marketing content assets. From an email and SMS to e-portal or landing page, the quality of the video and the journey for the viewer needs to be optimized all the way through. From opening the email via the thumbnail to viewing the video on the I-frame and clicking the CTA button on the landing page, the process should be easy and of added-value. An experienced vendor will bring the great value of a personalized video campaign to the surface (using all or any of these assets) and boost your brand's performance rate, way beyond your imagination.
When it comes to video, there is no second chance in making a first impression. Choose your vendor wisely. Remember, your focal point should be on creating a video that stays true to your brand's message and storytelling, 1:1 communication – personalized – yet on a mass-scale to an audience of one.
Want more like this?
Want more like this?
Insight delivered to your inbox
Keep up to date with our free email. Hand picked whitepapers and posts from our blog, as well as exclusive videos and webinar invitations keep our Users one step ahead.
By clicking 'SIGN UP', you agree to our Terms of Use and Privacy Policy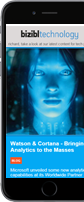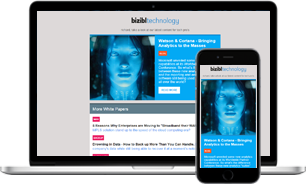 Want more like this?
Stay up to date with our content email