How FMCG Brands Drive Sales with Social Customer Care
Taking care of consumers in an industry where impulse buying is high and brand loyalty is low is incredibly important. Learn all about strategies to increase your social customer care performance, which metrics to use to measure success, and how your efforts connect to larger business goals.
This report is focused on:
Retail cooperation for driving sales
How to use customer conversation for feedback?
Building loyalty and advocacy
After reading this report, you will understand how to approach social customer care successfully and how to boost your social media ROI.
Get the download

Below is an excerpt of "How FMCG Brands Drive Sales with Social Customer Care". To get your free download, and unlimited access to the whole of bizibl.com, simply log in or join free.
What is Socially Devoted
Socially Devoted is the Socialbakers initiative to track and educate brands on social customer care performance.
There are many benefits to being Socially Devoted, both on and offline. On social, Socially Devoted brands get more interactions than their non-Socially Devoted counterparts: 3.5 times more on Facebook and almost 5 times more on Twitter. When users post to your wall, it creates better visibility for your brand. And when you respond effectively, that good will begins to translate to real, palatable results every department can understand.
Facebook Engagement for Socially Devoted Brands vs. Non-Socially Devoted Brands
Customers go to social media in search of customer support more and more, and expect meaningful, personalized answers. Since providing great customer care has always meant providing client support wherever and whenever your clients demand it, social has become the place to be. Giving great social customer care not only creates better social media reach and engagement, but can also cut costs on traditional customer support channels. For FMCG brands in particular, providing excellent social customer care has additional benefits.
Unique Aspects of FMCG for Social Customer Care
There are three industry traits that contribute to FMCG's unique situation:
FMCG brands generally rely on Retail locations for face-to-face interactions
A fast purchasing cycle
Mass purchasing moments
Each of these present specific challenges and rewards for FMCG brands, and each can be addressed with social customer care.
Retail cooperation
Relying on Retail locations makes for an odd situation with Fan feedback. If someone goes into a Tesco (the most Socially Devoted Retail brand in Q1) and comes out with an unsatisfactory jar of Nutella (Nutella is the 4th-most Socially Devoted FMCG Food brand from Q1... and we all know that buying an unsatisfactory jar of Nutella is as likely as spotting the Loch Ness monster), they're liable to complain to either brand. Both brands will be responsible for the customer's ultimate satisfaction with their purchasing experience.
In Q1, Retail, FMCG Food, and FMCG Corporate all improved the percentage of questions they responded to, but did so slower than ever.
Questions Response Rate
Average of Questions Response Raten
But whereas Retail brands have physical locations where customers shop and and can contact brand representatives with their questions or complaints, FMCG brands need to be proactive in seeking out feedback via social. They must be able to control the conversation around their brands, rather than rely on a 3rd party to do it for them. The customer's service experience simply can't start and end at the Point of Sale (POS).
To control their brand perceptions, FMCG brands need to continue to raise their QRR, but not at the expense of quick question response times (QRT). As fast as Fans write in, brands should be able to respond. After all, the best value for FMCG always lies in retaining and improving existing customer relationships, rather than having to build new ones from scratch.
FMCGs get bought in a bunch
FMCGs are likelier than any other industry to be bought alongside competitors' products. These mass purchasing moments, in which one customer buys multiple products at once. For the many FMCG brands with multiple product lines, this means that one loyal customer could result in multiple sales. Brands like Duncan Hines, which was Socially Devoted in Q1 with a 76% QRR, and has products across several verticals, build great customer loyalty through two-way communication and strong branding. Together, the effect strengthens customer relationships across the Duncan Hines product umbrella.
Promoting social customer care proactively helps in brand recognition - just look to KLM, whose #HappyToHelp campaign introduced competitors' customers to KLM's fantastic customer experience. There's simply no better way to improve your marketing across different priorities and goals.
How to use conversation for feedback
While one clear benefit of getting feedback on social is to share that data with your R&D team, it's also a great way to open two-way communication.
It's an improved alternative to product marketing; instead of relying on targeting, which is outreach that doesn't land all interested parties, brands can have the people who are already inclined to engage with the brand come to them. With this kind of waiting crowd, brands just need to get the intake part right.
They can improve their brand by:
Helping satisfied customers find other products they may enjoy
Helping dissatisfied customers feel better about their experience and make a repeat purchase
Exciting potential customers about the products - all while strengthening brand loyalty and increasing the chance that they'll become brand advocates.
Check out some responses by NatureBox, which, with a 98% QRR, was the most Socially Devoted brand in the United States for Q1!
These examples aren't anomalies. It's what can happen for every FMCG brand - and there's real value behind these interactions. FMCG brands have more to gain from providing excellent social customer care than almost any other industry. But most of them aren't doing enough of it.
If the FMCG industry want to tap into the power of social media for:
Putting a human face on the brand experience
Fostering positive interactions and turning negative experiences into positive ones
Opening new feedback channels for research, Retail association, and more
Driving sales
Building loyalty and advocacy
Increasing Brand recognition
...and more
then more brands need to get serious about providing top-line social customer care. The benefits are crystal clear.
Want more like this?
Want more like this?
Insight delivered to your inbox
Keep up to date with our free email. Hand picked whitepapers and posts from our blog, as well as exclusive videos and webinar invitations keep our Users one step ahead.
By clicking 'SIGN UP', you agree to our Terms of Use and Privacy Policy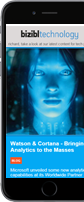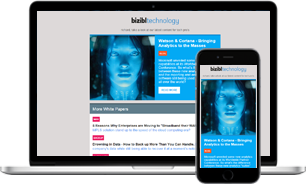 Want more like this?
Stay up to date with our content email