How Agencies Push Innovation in Email
With 'agency' being such a broad start, we'll start by defining it. In this context, agencies are marketing services providers, acting as brand architects, data specialists, digital pioneers and marketing strategy consultants.
By being exposed to a range of different marketing challenges, budgets and risk-taking levels with their clients, agencies are more agile in the marketing choices they make. And once they prove the effect of a certain email marketing strategy, they're much more likely to successfully introduce it to other brands.
So what is it specifically that agencies are working on at the moment that makes their clients successful with email? The 2016 Email Industry Census highlighted that 80% of them achieve 'excellent' or 'good' ROI.
This eGuide will:
Introduce you to the strategies and tactics helping agencies and their clients stand out in the inbox
Provide direct insight from six email experts working in the agency environment
Share stories and results to inspire your own email marketing plans
Get the download

Below is an excerpt of "How Agencies Push Innovation in Email". To get your free download, and unlimited access to the whole of bizibl.com, simply log in or join free.
The value of Email
With 17% of a brand's total marketing budget being reserved for email, this channel plays a great part in the marketing mix of services that agencies offer and in the marketing mix of channels that their clients use. And with 23% of revenue being driven by email, it's not surprising it takes a prime spot.
All the agency email experts we interviewed recognised email is a great channel for building a relationship between their clients and their customers. As long as the message is clear and subscribers understand what is expected of them in a campaign, email can be a great channel to increase conversions, understand motivations, continue an offline conversation, gain insight into customer behaviour and motivations, and test new strategies in a quick and cost effective way.
Agencies' success with email could be attributed to the fact that they spend almost four times more time on strategy and planning than in-house marketers, which is reflected in their fantastic results like those included in the spotlight case studies in this paper.
A change in mind shift
While they might not face the same challenges as in-house marketers, which allows them to be more experimental in their approach to marketing, agencies face other issues. With a plethora of different email campaigns to juggle at the same time, they spend considerably more time on all aspects of email marketing from design and content, to reporting and planning.
According to Litmus's recent State of Email Production Report, the majority of marketers spend 1-2 weeks preparing an email from idea generation to pressing the launch button. This was also reflected in our interviews with email marketers evaluating their email production cycle at anywhere between a few hours to one day to three weeks depending on the campaign and the sign off stages in each client's company.
In order for time to be more efficiently dispersed across different aspects of email marketing, a new approach to getting emails out the door is necessary. Instead of creating bespoke HTML emails for one-off campaigns, agency marketers are now adopting a modular template design that can enable fast long-term campaign creation. This doesn't imply that bespoke HTML designs are obsolete, but rather reserved for exclusive opportunities throughout the year.
Rather than making day-to-day campaigns too similar, agencies are using personalisation, dynamic content and automation to stand out in the inbox by enhancing the customer experience.
Moving beyond first names
When most of us hear the word 'personalization', including first names in the subject line or at the beginning of an email is guaranteed to be among the top associations that come to mind. The industry has long promoted moving beyond that because customers find it disingenuous and because the technology is capable of so much more.
What does real personalization look like? At Adestra, we're championing First-Person Marketing as a path to giving your customers and subscribers a truly relevant and optimal experience as opposed to a blanket message. This doesn't just involve personalization, but also a rigorous approach to testing, an integration of data across channels, an open attitude to iteration and optimization, strong data segmentation, covering all touch points and insights including behavioral, transactional and demographic data. First-Person Marketing is a process, rather than a destination.
When it comes to evaluating their ability to provide personalized email campaigns, agencies are blazing the trail in-house marketers. They have not only adopted personalization as part of their marketing strategy, but they can deliver it at scale throughout the funnel.
Spotlight: Partner Fusion and Reservation Counter
When it came to making their client Reservation Counter stand out through excellent customer service, US agency Partner Fusion delighted their customers with a timely, tailored campaign. They sent an email reminder soon before departure with all the relevant booking details automatically populated using dynamic content.
The email included:
The customer's name
The hotel's name, logo and address
The Itinerary number
The check-in and check-out date and time
Links to extend the stay
This campaign has an almost constant open rate of 59% and it has attracted additional revenue for Reservation Counter.
Let the context drive the content
Dynamic content has been around for a few years in various forms, but many marketers still haven't dipped their toes yet or they have used it sparingly. It is, essentially, a form of email content that adjusts automatically according to certain criteria.
It can be:
conditional content (a condition determines the display of one piece of content against others)
XML or remote content (automatically populates from a different location)
API (also updates from an external source but using a different method)
Real-time content (updates content based on a set of external criteria such as time, weather, location, device, etc.)
Those agencies that have used it successfully with one or more of their clients can demonstrate its impact to others, which is probably why all email experts we interviewed identified dynamic content as part of their arsenal of tools.
Of course, the type of dynamic content suitable for each company depends on the goals of your campaign and the target audience. For example, are you trying to get the attention of the jet-setting traveller or the savvy shopper?
Before you implement dynamic content in your clients' email programs, evaluate their customers' path to conversion and where this type of content would have the biggest impact. The law of diminishing returns applies means you can't use it in every single campaign, or it won't have the same effect.
For example, a campaign that CACI created for EDF with the aim of moving customers from paper-based to paperless billing achieved the annual target of 33,000 paperless conversions in just seven months. They used dynamic content to reduce the data input necessary to opt in to the service, which translated to an uplift of 311% compared to previous campaigns.
Spotlight: More2 and Wyevale Garden Centres
With a clear targeting of subscribers who had expressed an interest in children's products or events, agency more2 used dynamic content and a different template to raise interest for Wyevale Garden Centres' Halloween event. They used a spooky but fun animated illustration to make the audience and the goal of this email immediately obvious.
Playful copy, a well-designed email and a rounded campaign approach not only helped them reach the target of 56% ticket sales but exceed it too. A departure from their day-to-day strategy drove a 48% uplift in engagement and attracted the right audience to their event.
Following the customer journey
The increased availability and capability of marketing automation have enabled marketers to map out their customers' journeys better and associate targeted messages across different stages of their lifecycle. While the propensity with which we see it in the media would lead you to believe that use of automation is business as usual, only 13% of agencies would describe their programs as 'very successful' (2016 Email Industry Census). Still, that's almost double the success rate seen by in-house marketers.
Automation can be extremely useful not only in matching the correct customer lifecycle stage with the correct message in the email environment, but also across channels and devices using multichannel triggers. Careful planning and robust system integrations are at the core of successfully implementing it across channels but sometimes that's not easily achieved in the agency world.
When marketers and agencies work together to deliver automation using multichannel triggers, they offer customers a better, more personalised customer experience which increases the chances of long-term loyalty. Website form triggers, SMS notifications, automated renewal programs, reminders and alerts are all examples of how agencies are pushing this for their clients.
Spotlight: Genie Goals and Big Cup Little Cup
With a clear targeting of subscribers who had expressed an interest in children's products or events, agency more2 used dynamic content and a different template.
As an online exclusive brand, Big Cup Little Cup needed to make the most of converting website visitors to email subscribers, then to first-time customers and eventually to long-term customers.
To first encourage newsletter signups, Genie Goals moved the form to a prominent position above the fold and added a 15% discount incentive for the first purchase. This would trigger an initial welcome message which generated an average revenue of £12.59 per email.
New customers would be entered into a nurture program which introduced people to the brand more, offered advice on recycling and explained the origins of their products to build brand loyalty. With a 200% increase in newsletter signups in the first six months and 20% of sales directly attributable to email, automation worked wonders to set the base for long-term customer relationships for Big Cup Little Cup.
The future is bright
Despite continuing challenges with managing data across system and a lack of design standards from email clients, agency marketers see the value in email marketing and they are proving it to their clients. Better personalization, more advanced use of automation and behavioral triggers and sophisticated segmentation always seem to make their way on the innovation wish list.
As email is one of the few channels with a proven record of great return on investment and reliable tracking of customer interactions, agencies consider it a very important tool in their mix and they intend to keep it that way.
Want more like this?
Want more like this?
Insight delivered to your inbox
Keep up to date with our free email. Hand picked whitepapers and posts from our blog, as well as exclusive videos and webinar invitations keep our Users one step ahead.
By clicking 'SIGN UP', you agree to our Terms of Use and Privacy Policy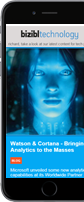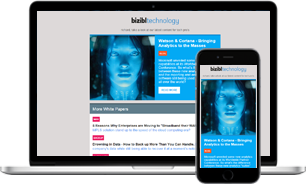 Want more like this?
Stay up to date with our content email