Harness The Power Of Paid Post Promotion
Today, three quarters of brands on Facebook promote their posts, and 1 in 4 posts are being promoted. Read this informative whitepaper to learn how to create a well-formulated content and promotion strategy in a climate where brands are paying for the majority of their reach.
Get the download

Below is an excerpt of "Harness The Power Of Paid Post Promotion". To get your free download, and unlimited access to the whole of bizibl.com, simply log in or join free.
Introduction
Facebook is the world's premier platform for reach and engagement - but if you're a brand, your Facebook content is only as good as your best promoted posts. Just look to the data - around the world, brands promoted just 13.5% of their content, but got more than half of their total interactions from that small portion of their posts.
In order to successfully use Facebook to engage Fans and attract new business, you need to be able to identify top-performing organic content and promote it to your ideal target audience.
The First Step
How Do I Find Out If I Should Promote My Posts?
Different industries promote content to different extents - and the biggest promoters aren't necessarily the most successful. It's important to first determine if your success metrics are falling, or lag behind your competition's standard. You can use private metrics to figure out individual Page reach and post interactions, but to compare all of your Pages in depth, and to see how they compare against industrial, regional, or personalized sets of competitors, you'll need to use an enterprise social media analytics tool like Socialbakers Analytics with Promoted Post Detection (PPD). PPD's industry-leading accuracy enables marketers to compare competitors' interactions from promoted and organic posts.
Efficiency
The industries that publish the most total content are also some of the least effective. They drag down the overall Paid Efficiency Index for brands around the world, although the PEI for brand Pages is still a healthy 6.9x.
[Download PDF for charts]
Paid vs Organic Post Ratio
13.5% of all branded posts around the world are promoted.
Promotion Effectiveness
Why Should I Promote My Best Posts?
When you promote your best posts to a well-targeted audience, you are getting more valuable reach. Think of brick-and-mortar stores; reach is equivalent to the number of people who pass your storefront, and total interactions are the people who come in and engage with your products or services. With promoted targeting, you're getting interactions from a more relevant audience - and thus getting more value for your social promotion.
There are many ways to get the most out of your Facebook ad budget, but the best ones all use social media analytics tools to get data-driven results.
Promotion Effectiveness Comes in Different Forms
Using PPD, we found a few different patterns among brands with a high Promoted Efficiency Index (those that got many times more promoted interactions than they did organic - also called PEI).
Promoted Posts Strategy
In this Promoted Posts Strategy graph, taken from PPD in Socialbakers Analytics, we compared the Promotion Efficiency of four brand Pages - Nutella USA, L'Oreal Paris, Jägermeister, and Reynolds Kitchens - by looking at the intersection between the amount of posts they promoted and the amount of interactions they got from those promoted posts.
[Download PDF for charts]
The best examples are Pages like L'Oreal Paris. They selectively promote their best-performing organic content and get many times more promoted interactions than they do organic engagement. In general, we've found that brands like these ideally:
Post content regularly
Promote less than 50% of their content
Have a high PEI (around 10x)
This is the global standard, but many brands with great promoted efficiency still don't reach it. The other three brands in this example illustrate ways brand Pages can get excellent efficiency, but still not promote Facebook content as well as they could.
For all of these Pages, promoted posts are much more engaging than their organic posts, meaning that the posts they promote are the kind their audiences want to see. Getting that right is the most important part.
But publishing the right amount of promoted and organic content matters, as well, and these strategies don't get that right.
Post in Time
In the Posts in Time chart, you can see that all of L'Oreal's promoted posts rose above their organic content and represented added value for the Page.
[Download PDF for tables]
Jägermeister
Publishes regularly, and promotes the right content - but they're also leaving value on the table by not promoting more content that their audience likes.
Nutella
Doesn't publish enough content overall, although they get great value from the content they promote. By publishing more content and setting a higher minimum standard for engagement on organic content, they could save money by promoting fewer posts while still getting the same kind of engagement value from them.
Reynolds Kitchens
Is the exception - they use other platforms (like Instagram) to test out different content, and then promote all of their pre-tested content on Facebook. This strategy is also effective, but it's not quite as reliable as testing content on Facebook first. The best thing to do is monitor engagement in real-time on Facebook before promoting the most-engaging posts.
Again, each of these brand Pages performs well - but they could get even more value out of their content strategies.
Number of Posts by Post Type
[Download PDF for charts]
Boosting
How Do I Know When To Boost?
If your results aren't like any of these examples, there are some concrete steps you can take to change your strategy on Facebook and get more value than ever from social marketing.
First, analyze the posts your audience engages with most in order to determine what type of content you should post. That could include your own posts, your direct competitors', or other Pages that do a great job of reaching an audience like yours.
Once you've figured out what it is you would get the most value from promoting, you need to figure out the nitty-gritty details. Post promotion is never a one-sizefits- all endeavor, so it's important to plan each post and campaign individually.
Post Distribution Paid & Organic
Here's a breakdown from some top FMCG brands of how different post types get promoted. For FMCG brands, fun/interactive posts are the most commonly promoted posts, but brand videos are also very likely to be promoted.
Post Promotion
Key Takeaways
Set minimum standards for your KPIs. Only when a post surpasses those in their first hours should you promote them.
Promote strategically important posts such as those featuring your latest campaign
Promote conversion-driving posts such as those that have a "sign-up", "buy", or similar call to action.
Promote at the right times! Make sure you know when your audience is online.
Promote around special events critical to your industry - Fashion Weeks, Restaurant Weeks, Trade Shows, etc.
Promote only those posts that get the best organic results (such as high reach and engagement).
Want more like this?
Want more like this?
Insight delivered to your inbox
Keep up to date with our free email. Hand picked whitepapers and posts from our blog, as well as exclusive videos and webinar invitations keep our Users one step ahead.
By clicking 'SIGN UP', you agree to our Terms of Use and Privacy Policy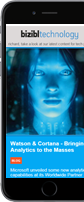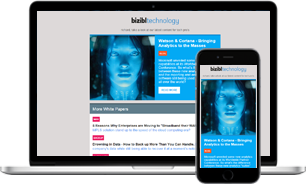 Want more like this?
Stay up to date with our content email