A Guide to Data-Driven Account-Based Marketing and Sales
Account-Based Marketing (ABM) is having a moment, in large part because advances in technology now make Account-Based Marketing scalable in a way that wasn't previously possible.
Whether you are thinking about trying an ABM approach or a veteran of multiple campaigns, there are many methodologies and platforms in the ABM universe. However, there is one central theme that plays a major component in every ABM approach and that's data.
Read the result of this survey of over 100 B2B marketers to learn more about their experiences with ABM. While the results showed that the majority are confident ABM can drive growth, a lack of data is the number one roadblock to successful implementation. We can help you tear down that roadblock with our OneSource ABM Solution.
Get the download

Below is an excerpt of "A Guide to Data-Driven Account-Based Marketing and Sales". To get your free download, and unlimited access to the whole of bizibl.com, simply log in or join free.
Know Your Market: Discover your opportunities with customer and global prospect data
As you begin your ABM planning, the first phase of your program revolves around Knowing Your Market. This means understanding your accounts, as well as your success stories, and aligning with your Sales and Marketing partners on what kinds of accounts you want to pursue.
Do you want to grow existing accounts or focus on securing new logos? Is there a particular territory or vertical you are tasked to grow? You might even have some idea of the accounts you want to go after, but the key to being strategic about your ABM plan, and ultimately your success, depends on data. Below are three steps to putting your data to work so you can discover your opportunities.
Three Steps to Know Your Market
1. Data Preparation
Bring out your data! The first step is to consolidate information from all corners of your business: your CRM, marketing automation platform, billing systems, support databases and more. Think of all the information scattered across your internal systems. This is the time to bring it all together, cleanse it and de-dupe it to gain a consolidated view of your customer information.
2. Data Enrichment
Add depth to your customer and prospect information with data enrichment. Avention can enrich your data with simple firmographics as well as unique data points to give you a more robust picture of your customers. Are they opening new facilities? Are they experiencing legal issues? The more knowledge you have, the better equipped you will be to evaluate potential target accounts.
3. Market Understanding
Your data paints a picture of your successes and opportunities. Data visualization tools such as the functionality included in OneSource DataVision show you the segments where you are strong and where you have opportunities to grow. This is powerful evidence to help Sales and Marketing teams align on target accounts and market strategy.
Identify Potential Target Accounts
Segment across multiple dimensions for more robust target identification
Whether your strategy is expanding existing accounts or hunting new logos, you need current, accurate data to evaluate target account candidates. At Avention, we firmly believe this data should extend far beyond traditional firmographics so you can take a more targeted approach to account selection. ABM is time consuming and expensive; if you are going through all this effort, you want results.
Combine dimensions for richer perspective
The more you know about your accounts, the better equipped you will be to select the right targets. Location, industry or revenue by itself doesn't tell you much. Combine those three and you have a rough sketch of your market. Keep adding variables such as annual account revenue, products purchased, growth signals or technology indicators and now you have a full-color portrait of your best customers and prospects.
Are Sales and Marketing in Alignment?
If you are just focused on Marketing, you are missing half of the equation
You've identified a list of target accounts. It's tempting to jump right to account engagement at this point, but we want to caution you that there is still work to do before commencing engagement.
There is a reason why the term Account-Based Marketing is often interchangeable with the term Account-Based Selling. Both your Sales and your Marketing teams are integral to the execution and ultimate success of any account-based approach. If you are not involving both groups in your planning, you are missing half of the equation for success.
Sales and Marketing will be in the trenches together executing target plans, so you must be in alignment around your account selections. Both parties should come to the table and agree on your target accounts. Marketing will have the data to show where the opportunities lie and Sales will have the front-line knowledge to recap activities with existing accounts and help guide account selection.
Best Practice Tip
Establish regular check-ins with the team members working on each account. This will ensure Sales and Marketing are both in the loop on account activity and best prepared to adjust campaigns as you learn what is working and what is not. Account information will change over time; make sure you have access to the most current data available.
Contact Identification
Build your contact map and identify coverage gaps
At this stage, your Sales and Marketing teams should be aligned on your target accounts. You know which accounts to pursue and now it's time to identify the contacts you want to talk to.
We recommend creating a contact map to assess coverage. This will help you understand the contact hierarchy, as well as functions and roles. It is important to identify the decision makers - those who will make the final buying decision - but don't forget about influencers who can help support your cause.
Populate Account Map with Contacts & Insights
Focus on decision makers and key influencers
It may be called Account-Based Marketing (or Selling) but your messages are directed at the people within these accounts. You must have the right contacts at each account, and you need to learn more about these contacts so you can message most effectively to them. We can help you gain insight into key decision makers and, if you don't have adequate coverage, we can help fill in the gaps.
Review the OneSource Contact Decision Matrix
Our Contact Decision Matrix helps you identify key decision makers for each account and explore functional groups to support account expansion
Fill coverage gaps with Avention's global data
OneSource DataVision can show you how many new contacts at your target accounts are available from our global database. If you are pursuing new logos, we can identify both new companies and contacts to support your goals.
Research and Content Creation
You've identified a list of target accounts and contacts. Now what?
It's time to learn all you can about the account! ABM requires more than standard one-size-fits-all messaging to be impactful. The goal here is to learn more about these companies, so not only can you further evaluate if your target account is a good fit for your need, you can better understand the situation at the company. We're talking about more than basic firmographic fare, it's time to dig deep and become an expert on your target accounts so you can get their attention with messages that resonate.
Best Practice Tip
Find a comfy spot and start reading. You'll have a lot of information to review as you research each account. Your goal should be to understand the account's business priorities so you can frame your key sales and marketing messages around their goals.
Engagement
Integrate data to unite Sales and Marketing
Throughout this e-book we've shown you that data is the foundational element to knowing your market, selecting accounts, identifying contacts and content creation research. If you've completed all these steps, you are ready to engage!
You've got your targets, your contacts and the insights necessary for relevant messaging. There's just one more thing, and it's critical. As you embark on the engagement phase it is important to ensure both Sales and Marketing have ready access to this data. Doing so will help all team members remain in alignment on the right people to contact and keep them informed of events at accounts that could change your strategy or message.
Avention provides data connectors to help you integrate our data into your workflows. Our CRM and marketing automation connectors provide easy points of access to ensure that the same, accurate data is available across your organization. We support major CRM and marketing automation platforms and provide API connectors for other systems, including engagement platforms supporting digital tactics such as web personalization and display advertising for your ABM campaigns.
With all the various tools connected to our CRM, it's really like a single pane of glass for people to see, making a 360 degree view of each account possible. This is essential for the Sales and Marketing alignment we've been able to achieve.
One more thing...
Your ABM campaign can take time; leverage company monitoring to keep your finger on the pulse of activity
As you embark on your ABM campaign, it is important to keep up with the latest developments at your target accounts. Changes can impact your strategy and introduce new decision makers. Our OneSource platform can help both Sales and Marketing monitor news at your target companies and contacts.
Conclusion
Align Sales and Marketing with actionable data and go forth for account-based success
Timely and accurate business information plays a leading role in every stage of your ABM process, from selecting the right target accounts to identifying decision makers and arming sales and marketing with deep account and contact insight.
Avention's OneSource ABM Solution provides deep-dive market, account and contact insight to help you focus on the best opportunities for your business. By making actionable information part of your workflows, both Sales and Marketing will be united in their quest to close more deals through strategic ABM campaigns.
An effective ABM process does not start with engagement. Execution without proper account selection wastes effort. Engagement without sales and marketing alignment wastes opportunity. Leverage Avention's data-driven insights and proven sales intelligence to align your sales and marketing teams around the right accounts and drive success.
Want more like this?
Want more like this?
Insight delivered to your inbox
Keep up to date with our free email. Hand picked whitepapers and posts from our blog, as well as exclusive videos and webinar invitations keep our Users one step ahead.
By clicking 'SIGN UP', you agree to our Terms of Use and Privacy Policy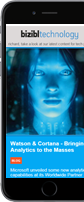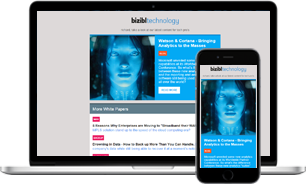 Want more like this?
Stay up to date with our content email