Future of Marketing: The Era of Digital Assistants
Over the next decade, digital assistants will upend marketing as profoundly as the shift to mobile. They will sit between the individual and businesses, defining their interaction based on the needs and context of the user. Consumers are eager for innovations that save them time and simplify their lives. Survey respondents express enthusiasm for digital assistants and their capabilities in life management, shopping and curating information.
As assistants become more adept at personalised content curation, access to the user will depend on relevance. Brands will have to navigate a further shift away from advertising to individually focused marketing. Adoption of digital assistants and voice-powered services will take place as quickly as technology is coupled with brand innovations to make them valuable. Much like the development of mobile, companies with early experiments and capabilities will win. Voice will be a catalyst for a shift in behaviour. In low-risk, familiar cases users will increasingly rely on voice, sacrificing some fidelity of information to save time (such as purchasing household items).
Screens will retain their importance in higher consideration use cases, where consumers want to see choices before making decisions. Developing voice skills is important for brands today for gaining insight into how customers use them and the role voice plays in the customer journey. They will become a direct conduit for service, commerce and improving the customer experience.
Identifying and surfacing the right data to digital assistants will be the defining marketing skill in this next phase of our digital evolution.
Get the download

Below is an excerpt of "Future of Marketing: The Era of Digital Assistants". To get your free download, and unlimited access to the whole of bizibl.com, simply log in or join free.
Want more like this?
Want more like this?
Insight delivered to your inbox
Keep up to date with our free email. Hand picked whitepapers and posts from our blog, as well as exclusive videos and webinar invitations keep our Users one step ahead.
By clicking 'SIGN UP', you agree to our Terms of Use and Privacy Policy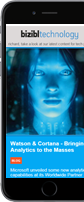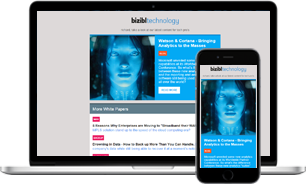 Want more like this?
Stay up to date with our content email