Four Reasons to Use Automation to Drive Deeper Customer Engagement
In this age of the empowered customer, engagement has replaced push marketing, with customers and prospects deciding how and when they want to engage with your company. The result of all this consumer power is that it has become extremely difficult for companies to deliver a seamless, exceptional experience across multiple channels. That's where engagement automation comes in. Download this whitepaper to learn 4 ways automation can drive deeper customer engagement.
Get the download

Below is an excerpt of "Four Reasons to Use Automation to Drive Deeper Customer Engagement". To get your free download, and unlimited access to the whole of bizibl.com, simply log in or join free.
"Engagement with the customer today … is understanding that you must be present in a conversation when they want to have it, not when you want to. It's just the way people buy today."
- Bob Thacker, Gravitytank Strategic Advisor and former CMO of OfficeMax
Introduction
Customer engagement is more than a trendy buzzword. It's the new marketing reality for businesses of every stripe.
In this age of the empowered customer, engagement has replaced push marketing, with customers and prospects deciding how and when they want to engage with your company. They are also calling the shots when it comes to where they want to engage with your brand – through a mobile website, via social media, and your brick-and-mortar location.
The result of all this consumer power is that it has become extremely difficult for companies to deliver a seamless, exceptional experience across multiple channels to drive deep engagement with prospects and customers. That's where engagement automation comes in. Engagement automation lets you orchestrate a consistent conversation no matter where and how your customer engages with your brand, streamlining transitions and interactions across channels to improve conversions.
Read on for four reasons you should be looking at engagement automation to close the loop on customer engagement and drive more conversions by automating the process.
Reason 1: The Customer Journey Isn't Linear
Key stats:
The average shopper used 10.4 sources of information to make a decision in 2011, up from 5.3 sources in 2010.
70 percent of Americans look at product reviews before making a purchase.
Nearly 30 percent of consumers visit blogs to get product recommendations.
If you're still defining a linear process where prospects enter at the top of the funnel, go through a set of linear steps and then finally convert, you're not reflecting how people buy today.
With many channels and options, prospects may start anywhere: websites, social media, downloads, or brick-andmortar store. From there, they may go anywhere. With all the information that's available and different sources and channels for that information, it's simply not a predictable, linear process anymore; it's much more organic now. And that means, you need to be able to respond appropriately anywhere during the customer's journey.
Engagement automation lets you anticipate and accommodate all the different paths prospects may take during the buying process. Automating the process lets you listen to cues about where the prospect would like to go next, and offer suggestions or signposts as to what they may want to do next.
Tip: Map all the ways that prospects and customers engage with your company during the buying cycle, identifying both the channel and the particular touchpoint. Consider the different journeys prospects may take as they interact with your company's information. Now look for areas of disconnect and assumptions about the customer journey that may impact your engagement with the prospect. You can use these insights to adjust and optimize your marketing strategies. Engagement automation not only tracks much of this information for you, it enables you to then easily design and monitor your new engagement strategies.
Reason 2: Real Conversations Need Context
Key stats:
Customers who engage with brands online report spending 20 to 40 percent more on that brand, or on that company's products.
70 percent of Americans are willing to spend an average of 13 percent more with companies who they feel provide above-par customer service.
There are very basic principles of conversation that don't change just because the conversation is online, or between a buyer and a seller as opposed to friends or family members. For instance, we remember what we've already talked about with people — we know the context, so we don't ask the same questions over and over again. This principle needs to extend to our online engagement between companies and people as well.
Engagement automation is not only about mapping out the customer journey, but the conversation as well. It allows marketing to proactively guide cross-channel conversations that stay in context as the audience crosses channels.
Tip: Conversational-style marketing lets you listen and learn about a prospect as that person goes through the customer journey. By capturing information about the prospect's needs and behaviors, you can respond in a much more relevant way when you engage with the prospect. Look for an engagement automation solution that collects profile data and lets you coordinate conversations across multiple channels, effectively picking up the conversation wherever it left off.
Reason 3: Customers Switch Channels Seamlessly and So Should You
Key stats:
78 percent of consumers today shop across multiple channels from online and mobile to in-store.
31 percent of consumers research a product on their mobile device before buying it in-store, while 40 percent of consumers research a product from their smartphone before purchasing it online.
Mobile, website, email, social — you name it and prospects and customers are using it. Savvy marketers know they can't risk leaving out a channel or they might miss part of the conversation and the opportunity to engage.
But worse than leaving out a channel is when there's a disconnect between channels. And that happens a lot with siloed marketing teams and tools, each focused on an individual channel. That's why your engagement automation technology needs to support the different channels your prospects and customers use, letting you orchestrate the process seamlessly across the entire experience — no matter where your prospect goes next.
You also need to close the loop between marketing and sales by ensuring your engagement automation platform integrates with your CRM. This way, the information you glean about prospects' needs and behaviors can help your sales force engage more meaningfully and close more deals, faster.
Tip: Bring your various teams together that work on email, web, social media, and mobile marketing to swap information on what they've learned about outcomes for campaigns and tactics. Lessons learned in one channel can often be applied back across your other channels. Taking that a step further, you can deploy engagement automation that can integrate your website, email, mobile, and social channels into a single engagement platform to keep the context of the conversation across channels and move prospects to conversion.
Reason 4: Nothing Engages Better Than Personalisation.
Key stats:
The number of e-retailers using personalization on their sites jumped from 32.6 percent in 2010 to 50 percent in 2011 according to the Internet Retailer Top 500 Guide.
61 percent of retailers said personalization is among the most important merchandising tactics in web retailing.
Forrester Research reported that 62 percent of consumers like it when an e-retailer recommends products.
Personalization is one of the top ways to engage with prospects and compel them to buy. This means delivering only relevant, targeted content and offers based on the history of your brand's engagement with each prospect or customer. But to do this effectively, you need to listen and respond individually to your target audience.
Engagement automation lets you accumulate the information that you need about a prospect throughout a conversation and across channels, so that you can personalize the experience each step of the way. By maintaining the context of the conversation, your company can seem like it's speaking to each person individually.
Tip: One way of introducing more personalization is to use personas to help you target your offers and content for a better response. Create a persona for each of your target buyers and influencers. For each persona, define that person's title, responsibilities, goals, and needs. Give the persona a real name like "Sam" or "Michelle" to bring them to life for your marketers, copywriters, and agencies. When you're ready to go to the next level, you can look for an engagement platform that lets you easily implement predictive personalization to deliver relevant experiences based on individual prospects' behavior.
Want more like this?
Want more like this?
Insight delivered to your inbox
Keep up to date with our free email. Hand picked whitepapers and posts from our blog, as well as exclusive videos and webinar invitations keep our Users one step ahead.
By clicking 'SIGN UP', you agree to our Terms of Use and Privacy Policy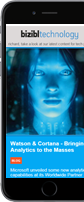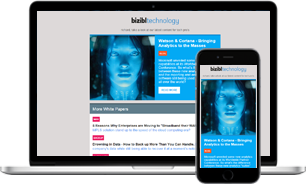 Want more like this?
Stay up to date with our content email