First Person Marketing Means Moving Beyond First Names
Tailored experiences which match customers' preferences are no longer nice-to-have - they should be business as usual. Marketers understand that the more they can personalise communications and content, the better - but creating that personal touch at scale isn't easy.
To move beyond first-name personalisation and deliver First-Person Marketing requires a holistic approach - it needs integrated, automated systems to deliver hyperpersonalised experiences, not just messages. To achieve this, marketers need to move beyond the big data era, bring all their data together, automate and optimise constantly.
Get the download

Below is an excerpt of "First Person Marketing Means Moving Beyond First Names". To get your free download, and unlimited access to the whole of bizibl.com, simply log in or join free.
Personalisation Maturity
Personalisation is now a big concept. While it is true to say that addressing customers by their first name is technically personalisation, customers have grown to expect more - much more. Modern marketing is a complex world of real-time recommendation engines, dynamic content, retargeting and behavioural messaging. An organisation's personalisation maturity is the measure of its ability to deliver a completely personalised experience to every customer or potential customer. Some examples of this and the types of data which underpin each include;
| | |
| --- | --- |
| Personalisation | Underlying Data |
| Seasonal Product Recommendations | Product related seasonal data and/or live weather, temperature and calendar information |
| Localised offers or content | Location (Home/Work Address, fixed IP location or real-time GPS location) |
| "You might also like" service or product suggestions | Purchase history |
| Delivery updates | Tracking/Fulfilment Information |
| B2B - sector specific (or sector adapted) content | Business demographic information |
| B2B - seniority specific content | Job Title |
| Product recommendations | Current and past browsing and purchasing behaviour |
However, even if an organisation routinely collects the data required to deliver all of the above and more, if used in isolation, this can have an unfavourable effect on the customer's experience. Arguably, the biggest barrier to personalisation maturity is understanding the customer journey. Where companies can't bring various data collection points together due to a lack of integrated systems, or have points in their customers' journey where no data is collected at all (most common in the offline environment), they will struggle. A particularly good example of this phenomenon would be retargeting - if your customer makes a purchase, then is subsequently followed around the web with a discount for the product they've just bought, this might leave them feeling conned.
For an organisation to have reached personalisation maturity, it will need to have moved away from campaign-based executions and have started thinking about customer journeys on a one-by-one basis. This simply isn't possible for marketers to do manually, at scale. To succeed, marketing organisations need to collect and unify data, as well as integrate systems. Those systems will need to make real-time, behaviour-based decisions on when and how to mobilise a library of content designed for discrete personas at specific points in their customer journey.
Capturing customer data
Happily, it has become easier to capture information in the modern digital environment, even when customers haven't explicitly identified themselves (i.e. logged in). Using persistent ID's such as cookies, IP addresses or mobile numbers, as well as location services and common browsing behaviours, companies can understand who's interacting with them and what they're doing more easily.
As the amount of inbound data proliferates, from email opens and clicks, to transactional data, customer service data, social interactions, even IoT data, and more, organisations have found themselves needing to absorb, categorise and store more information than ever before
To be able to act on this abundance of data, companies need a systematic approach to gathering and managing it - a large, well-planned and organised database in an integrated marketing ecosystem
Customer Journey, Data Points and the SCV
Touted as the holy grail of marketing for years, the single customer view (SCV) is simply the ability to view a customer's data (of every kind) in one place. Of course, the magic is not in the "view", but in gathering and unifying the data that comprises it. The holy grail is actually the ability of a marketer to act on their customer data, at the right time, in the right context.
But many brands and retailers struggle to understand the customer journey, let alone work out what data they should collect, or what behaviours should trigger marketing outputs. In fact, most journeys are not linear at all, and are influenced by factors outside of a marketer's control (or even visibility). Maria Henkel of the Chartered Institute of Marketing alludes to this, saying "There's a temptation to be transactional in how you look at mapping out journeys [but] a lot of [what influences a customer] happens outside of that transactional process".
Marketers need to devote significant effort to creating a very real map of the possible journeys a customer could take with their brand. After that, they need to identify the data points that might indicate a customer's position in that journey, put in place the mechanisms to collect that data, then develop automated systems to serve content or devote sales resource to helping the customer move further along their path to purchase.
That said, it's important not to overdo it. Triage each data point to identify current and future usefulness - if possible, reducing the demands for information from customers helps deliver better experiences. In the post-big-data era, it's easy to take a "collect everything" approach, but data can be expensive to store, protect and keep up to date. Especially in light of more stringent legal requirements around the collection and use of data, it makes sense to only have to manage relevant information. It also forces the company to think strategically about how it is going to move forward from the outset. The discipline of data management today, as well as trying to formulate a plan for future data needs, helps focus development.
Case Study
Serious Sport is a personalised sports clothing company that, ironically, was facing challenges in personalising its own marketing.
It was trying to coordinate disparate pieces of information the company held about its customers, including identifying which products to recommend from its extensive catalogue, removing those the customer already had, and then prioritising messaging according to stock availability. Bringingthe data together allowed the company to create a recommendations email which included three products already personalised with the customer's club name and logo. The tactic caused:
146% uplift on average open rate
£55 average order value
Delivering customer experience through First-Person Marketing
If personalisation is more than just a name, what exactly is it? A personalised experience is a brand's ability to give customers the sensation that it understands their needs, remembers their individual relationship and is able to behave efficiently and effectively, regardless of channel. It's an organisation's demonstration that it can bring its resources to bear and use the information it holds about customers to justify loyalty and provide service.
Case Study
Frugi is an online retail brand providing organic clothing for newborn babies and girls and boys up to 10 years, plus women's pregnancy and breastfeeding wear. Their welcome and nursery programme uses a mix of brand messaging, fun tone of voice and discounts to encourage purchases and instil brand loyalty.
As a common thread running through all the campaigns, the emails include reasons to love Frugi and customer testimonials. New email subscribers and customers are automatically entered into the programme. If they make a purchase during its course, the journey branches accordingly.
The campaigns are similar in design and content (dramatically reducing time spent on creative upfront), but the messaging is tweaked to target each journey. For example, for the first email:
New customers receive a campaign with the header: 'Got everything you need? We thought we'd stop by and see how you like your new Frugi goodies so far.'
New subscribers who haven't yet made a purchase receive a campaign with the header: 'Here's a few things you might not know about us'.
The programme has three stages, ending with a limited time free delivery offer on your first or second purchase
Technology
The increased automation of many marketing outputs, from ad targeting to social, or even telemarketing, has led to greater efficiencies, but has also created problems of its own. Many of these issues are not related to the technology itself, which is becoming increasingly user-friendly and intelligent, but as ever, are caused by a lack of integration and/or data.
For the NSPCC1, using email to recover abandoned baskets has proved to be very successful when underpinned by joined-up data streams. They used transactional emails to support the donation process, including confirmation of donations received and notifications if something had gone wrong, such as a declined card payment.
Retargeting is also used for 'dropped donations', including data such as the donor's name, donation type, amount and direct debit information. As a result, the average value of recaptured donations is £38. From a personalisation perspective, technology is only as good as the data that feeds it. Blanket retargeting without the ability to integrate action or purchase data serves only to annoy consumers and reduce marketing ROI.
Frequency of communication is another issue. Technology makes it very easy to communicate on multiple levels more often than ever before, but even though there may be many points when it might be relevant to communicate, companies must consider the priority of their messages and seek to understand their customers' preferences to ensure they find the optimal communication frequency for their audience
Creativity
There is, perhaps, a sense that creativity will be lost when automation is involved, but that's not necessarily the case. Dynamic email content and mobile optimisation have the potential to create rich brand experiences, while also benefiting from the speed and accuracy afforded by automation. As discussed above, mapping potential customer journeys is key. Using this map to develop content for specific personas, to be delivered at discrete milestones, can give content much greater exposure and give marketers the opportunity to be much more relevant.
In the Serious Sport example before, the triggered recommendations email featured imagery pulled automatically from the web, using an XML product feed. For premium soap and scent company, Crabtree & Evelyn2, brand experience is as important as personalisation and the challenge was to catch the attention of the 78% of customers who open emails on mobile devices. Communication for their audience needed to be quick and easy but also personal and image-focused.
By using customised modular templates, Crabtree & Evelyn have made it so that layouts can be quickly edited, rearranged or repeated by marketers without the need for complex HTML development. This, in turn, has meant that frequency and cross-device consistency can be delivered more easily, giving their marketing team more time to be creative and get back to marketing. Since using the templates, Crabtree & Evelyn saw an 11% increase in the average open rate.
Personalisation Strategy
Bringing the data together is undoubtedly the first step toward first-person marketing, but personalisation is also a cultural issue. Another bugbear across organisations is a lack of joined-up thinking. Typically, those most closely involved with digital or customer-facing operations understand the need for personalisation. However, staff whose functions have historically been further removed from the communications side, such as billing, merchandising, or even sales, sometimes have difficulty including the need for a joined-up strategy in their day-to-day operations.
For example; a company may understand that a high-value customer favours an informal, friendly style - similar to brands such as Innocent Smoothies or MoneySupermarket. This is culturally understood in the digital departments where outputs reflect this. Emails are on a first name basis, they reference previous purchases or interactions and have a cosy, conspiratorial tone. However, billing, the call centre, and the direct mail department might not have received the memo. A query at the contact centre follows a standard service script, and customer and order numbers must be repeated at every stage. A mailshot falls through the door featuring a broad product range, 90% of which is irrelevant and is addressed to 'Dear Householder'.
Consistency comes from having the right information to make interactions across all media as seamless as possible. It comes from having the same tone of voice across the organisation and it comes from not raising expectations in one channel, only to dash them in another.
Broadening channel focus
In an omnichannel customer environment, brands cannot afford to be channel-biased. For example, by optimising communications specifically for social channels, a brand may be unwittingly failing older customers. Just because a channel is a safer/easier/cheaper/more measurable option doesn't mean that customers don't expect equally good experiences, wherever they choose to interact. At best, companies waste conversion opportunities by under-investing in other channels. A common mistake here is to optimise email with dynamic content, hyper-personalisation and high responsiveness, only for customers to be funnelled through a homogenous path via landing pages or a call centre with no such information or rich experience. Personalisation can be a victim of its own success if the experience is not matched across all touchpoints.
It can be trite to say 'be your own customer', as clearly, a single person can't represent all the needs of a varied customer base. However, it is possible to make an impartial assessment of the consistency of the organisation. 'Shop' yourself: Use every touchpoint, move from one channel to another to discover the gaps in experience. Will a purchase in-store one day show up in the call centre records the next? Does your email strategy reflect the conversations you're having on social media?
6 Steps to First-Person Marketing
First-person marketing is a way of thinking, rather than something you can just "implement". If personalisation isn't deep in your marketing DNA, you'll need to think about everything from data to content and beyond. The good news is that virtually any effort you make to personalise, no matter how small, will have a positive effect on your customer relationships. By following the steps below, you can develop a full blown first-person marketing strategy, but each one will help you deliver incremental gains along the way.
Assess:Take a step back and look at your marketing organisation. What systems are you using? Where is your data? How does one customer interaction impact another? Are you giving your customers a consistently personalised experience across your brand?
Map your customer journey:Create a customer journey map which goes beyond the transaction. What is causing customers to come to your website or visit your shops? After they've made a purchase, how do you maintain a relationship with them and turn them into brand advocates?
Identify data points for personalisation:As we've shown, personalisation relies on data - having built a picture of your customer journey and worked out how you can personalise content and messages at the relevant stages, what data will you need to trigger or manage communications?
Integrate Systems, Unify Data:Now that you've identified what data to collect, ensure it's made available throughout the organisation to staff and systems alike. Do account handlers using CRM know that customers have purchased online? Does your email platform send abandoned basket messages when a customer leaves your website?
Develop Content:As with marketing channels, try not to be media-biased - video, blogs, white papers, printed magazines, tweets, podcasts and more can all play a part - find out what media your customers are looking for and give them what they want! Bear in mind that different people want different content, and customers at different stages in the buying cycle have different needs.
Continuous ImprovementPerhaps the most important stage in any brand's journey towards personalisation maturity is making a plan for Business As Usual. Brands need to monitor, improve and adapt their personalisation capabilities continuously. As customer preferences evolve, new channels emerge and your organisation develops - take an agile approach to your personalisation infrastructure. Strive to constantly tweak and improve, identify new data points and create new content to help, inspire and delight your customers in the right channel at the right time.
Want more like this?
Want more like this?
Insight delivered to your inbox
Keep up to date with our free email. Hand picked whitepapers and posts from our blog, as well as exclusive videos and webinar invitations keep our Users one step ahead.
By clicking 'SIGN UP', you agree to our Terms of Use and Privacy Policy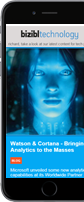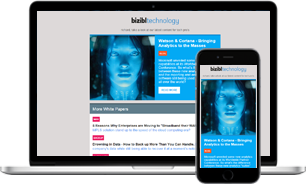 Want more like this?
Stay up to date with our content email