The Evolving Customer Experience Management Landscape
Dealing with today's connected consumer, businesses need to create a customer-centric business environment now more than ever - yet the implementation of CXM is not always simple, as companies often find it difficult to take a holistic approach to customer experience, especially in global business environments. In June 2013, SDL commissioned a survey of 781 CXM decision makers across the world to better understand the landscape for CXM initiatives. The survey revealed that most companies are not looking at the complete buyers' journey, or the experience for the customer at each touch point. This paper explores and analyses the survey results to help decision makers be better prepared to launch initiatives to support the complete customer journey and overall growth.
Get the download

Below is an excerpt of "The Evolving Customer Experience Management Landscape". To get your free download, and unlimited access to the whole of bizibl.com, simply log in or join free.
Turning customers into the heart and soul of the business
Since the mid-1990s, customer-centric approaches to marketing and operations have become increasingly the norm, particularly among large, multi-national corporations. Customer Experience Management extends this thinking to look at the customer experience more holistically by focusing on execution at each point along the buyers' journey
It essentially means 'put the customer at the heart of a business' (Survey Respondent, U.S.). This shift asks companies to consider customers as the foundation of successful business, learn about them, and use those insights to build the organization and its infrastructure to respond nimbly to their needs at each point in the customer journey
Turning customers into the heart and soul of a business means writing "customer awareness," "engagement" and "responsiveness" into company values and mission statements. The payoff is not just higher customer satisfaction scores, but also an army of 21st century wired customers that want to share experiences, "like" products and have a co-creative relationship with the companies they love. They can serve as powerful contributors to the brand, and catalysts for ongoing business success. For companies that fail to take customers into account, many competitive offerings are close at hand if the customer doesn't experience the respect and delight they have come to expect from interactions with savvy businesses.
Understanding the CXM landscape: Survey analysis
In its 2013 Global Customer Experience Management Survey of 781 decision makers and influencers, SDL sought to understand perceptions, attitudes and priorities surrounding CXM initiatives today, as well as a sense of where such efforts are headed in the future.
Defining Customer Experience Management
To put CXM practices in context, an understanding of the landscape and perception of CXM in the marketplace is required. To gauge this, SDL asked CXM decision makers and influencers: "How would you define 'Customer Experience Management'?" The results varied widely, but the majority centered on defining it as, "managing a customer experience through customer service initiatives."
This result was not surprising, as CXM has its roots in customer service programs and those based on principles such as acquisition and retention. In fact, it is only recently that companies have begun evolving the way they manage an experience, particularly as customers move off of the 1-800-service-line and into the digital, self-service sphere.
Equally important in the survey results, 6% of respondents were unable to define CXM at all. This uncertain stance indicates an opportunity for CXM vendors to define and create a practice area focused on delivering superior end-to-end experiences and helping companies achieve customer-centric business goals.
The challenge with a limited or undefined view of CXM is that the act of designing, implementing and facilitating an environment for creating brand advocacy cannot be achieved solely through one area of the business. Purely relying on customer service or even lead generation initiatives is no longer enough.
In the age of global business and with the proliferation of the mobile consumer, companies must rely on a combination of service, technology and analytics to deliver a holistic, end-to-end experience to engage customers.
While the majority of respondents identified CXM with customer support initiatives, the range of responses to this question indicates that CXM is multi-faceted and shifting. Respondents were given closed definitions of CXM to choose from, but many added depth in the comments section, confirming that a holistic view is gaining ground. Comments included: "CXM means designing, implementing and facilitating the environment in which your customers interact with you," and "customer experience (CX) is the sum of all experiences a customer has with a supplier of goods and services, over the duration of their relationship with that supplier. From awareness, discovery, attraction, interaction, purchase and use through to cultivation and advocacy."
[Download PDF to see Figure]
As with the responses to the definition of CXM, business goals were also strongly linked to customer service initiatives. In the five countries surveyed, customer satisfaction was identified as the number one business goal associated with CXM. It was also ranked significantly higher than business goals related to a holistic and end-to-end approach to Customer Experience Management, such as delivering best of breed experiences, driving audience engagement, and delivering experiences cross channel/media (Figure 1).
Research on customer loyalty metrics such as Customer Satisfaction (CSAT) and Net Promoter Score (NPS) shows that high loyalty metrics are, in fact, strongly correlated to an increase in revenue and stronger marketing ROI. Because it has been associated with longer term revenue and ROI historically, it is not surprising that customer satisfaction is identified as the key business goal associated with CXM. However, the lack of priority allocated to business goals that measure the complete customer lifecycle uncovers a possible gap or oversight in how companies view and measure the importance of every interaction with customers.
Enabling CXM through customer connections
In addition to understanding the definition of CXM and associated business goals, the survey also sought uncover the primary touch points companies use to engage with their customers.
While most companies are deploying a combination of traditional and emerging channels, traditional channels such as email, the company website, and phone continue to dominate as the primary touch points for customer interaction across all five countries (Figure 2). However, content delivered through both of these touch points tends to be informational rather than interactive, making it more of a communication channel than a way for customers to actively engage with the company. The data showed that social media is the key touch point for emerging channels in every region except Germany, pointing to a shift towards interacting with customers, rather than pure delivery of information.
Also of interest, the top three CXM services area priorities for decision makers – email marketing, customer service initiatives and data management – tend to be among those that have been already implemented. Interestingly, these also remain the highest priority in the business, which suggests that there is something lacking in current solution(s) for customer acquisition, satisfaction and retention (Figure 3). A more holistic approach would drive greater utilization of emerging channels, such as mobile and social media.
[Download PDF to see Figures]
Measuring CXM success
Organizations typically have business-level key performance indicators (KPIs) that provide benchmarks for an organization's success in any function (i.e. marketing, service, operations, logistics, etc.). In the survey, participants were asked what metrics are used to measure the health of the business. Respondents indicated that customer satisfaction is still the major marker of business health, followed by profit and growth (Figure 4).
It is not clear, however, whether organizations today are adequately connecting the dots between organizational offerings and solid customer experiences. As companies look to implement a CXM strategy focused on enhancing the end-to-end customer journey, their initiatives will need to acknowledge the importance of measuring, understanding and fostering customer satisfaction for offerings to drive profit, growth and other KPIs.
[Download PDF to see Figure]
Implementing CXM across the global organization
It is notable that survey respondents are familiar with the concepts surrounding CXM, but are unclear on how to implement an allinclusive strategy. According to the survey results, CXM focused solutions are most prevalent in technology organizations, with middle-management and Director-level roles show the most interest in implementing them. Marketing and technology departments take the reins, followed by operational divisions like customer service. Less often do these endeavors cascade as is most logical: from the overall strategic goals, to operational improvements and then to tactical activity initiated on the front line.
Additionally, while all regions surveyed rated customer satisfaction as the leading business goal for CXM, the balance of the rankings indicate slightly different priorities when it comes to CXM overall. Success long term requires an economic and cultural awareness of how customer experience expectations vary by region.
[Download PDF to see Figure]
The responses showed that the United States and Brazil weigh CXM priorities higher based on ability to deliver the best of breed experience to customers, while respondents from China and Germany are more focused on delivering efficiencies in providing customer service. Respondents in the United Kingdom put the highest priority on increasing existing customer value / customer lifetime value.
As new CXM initiatives are launched and implemented in companies around the world, the ability to leverage multifunctional teams and stay close to regional nuances will differentiate organizations. It is likely that the landscape will change quite a lot in the next few years as new types of organizations in diverse geographical arenas jump on board, but the cultural nature of business will remain an important factor.
Inspiring a holistic approach to CXM
The survey results indicate that not only are CXM perceptions different from company to company, but there is also a lack of understanding on how to implement a holistic CXM strategy. As a result, the continued priority tends to be placed on CXM services that have already been implemented or are related to existing processes, rather than expanding to focus on customer experiences along the entire customer journey. Yet, the shifting perception of CXM suggests that there are opportunities for CXM vendors to help facilitate creation and implementation of strategies and new organizational approaches for evaluating options against business goals.
As an emerging area, CXM is often an area of focus for first-mover marketers; yet, the fundamental principle of CXM involves bringing a whole organization into dynamic alignment vis-a-vis the typical, holistic customer experience journey. The awareness of this journey is the cornerstone of CXM execution. To be successful, companies must know where their customers are (online or offline), what they are looking for or need, and deliver a compelling, engaging experience that helps them build a relationship with the brand and its offerings.
Conclusion
Placing the customer firmly at the center of strategy and operations yields an opportunity at every corner. Each successful interaction with a customer (including self-service) builds brand loyalty, and the accumulation over time results in committed customers and advocates. Frankly, they will not want to do business with anyone else in a category if a single organization provides excellence, ease-of-interaction, and pleasant memories that sustain customer retention.
The world of the customer has changed profoundly over the last two decades. Traditional norms and practices that are not customer-centric in nature feel archaic to the digitally-enabled modern consumer. As a movement, CXM is gaining ground, but to have game-changing impact, companies need to evolve their definition of CXM, and modify associated business goals, KPIs and communication channels to strategically focus on the holistic, interconnected customer journey.
With this sensitivity, customers become partners and assist in the co-creation of business that is win-win for all.
Survey methodology
In June 2013, SDL surveyed 781 professionals to explore the state of Customer Experience Management (CXM) initiatives in today's marketplace. Survey respondents reflect both SDL customers and non-SDL customers from representative B2B panels. SDL created a robust screening process in order to reflect the opinions of enterprise-sized and upper mid-market businesses that most often purchase CXM solutions.
Within these organizations, SDL targeted marketers, technical roles, C-level (if / where available), operations, product planning, customer service roles, and customer experience professionals within organizations. These job roles reflect key influencers and decision makers for CXM initiatives within an organization. Survey respondents were selected from the United States, United Kingdom, Germany, Brazil and China to provide a holistic viewpoint of CXM priorities in the global marketplace. Any respondents who did not meet these criteria were screened out of the survey
Want more like this?
Want more like this?
Insight delivered to your inbox
Keep up to date with our free email. Hand picked whitepapers and posts from our blog, as well as exclusive videos and webinar invitations keep our Users one step ahead.
By clicking 'SIGN UP', you agree to our Terms of Use and Privacy Policy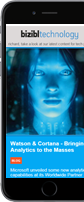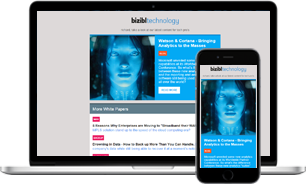 Want more like this?
Stay up to date with our content email