Email Marketing: Continuous Improvement Toolkit
Email is the workhorse of modern marketing. In fact, some marketing leaders feel so confident with it that they leave it to run in the background, electing not to apply the same principles and controls that they do to other channels. Perhaps this is understandable – after all, email is dependable, and marketers have a lot to get on with!
To keep pace with customer expectations, marketers must strive for fully integrated First-Person Marketing. But with so many new technologies and channels vying for attention, many feel uneasy about making a start, whilst at the same time concerned about being left behind.
First-Person Marketing
First-Person Marketing describes a brand's ability to give customers the sense that it understands their needs, remembers their individual relationship and is able to behave efficiently, effectively and with relevance, regardless of channel. It's an organzation's demonstration that it can bring its resources to bear and use the information it holds about customers to justify loyalty and provide great products and services.
Email can be your salvation. With its reputation for ROI and its hard-earned place at the core of marketing, email can provide the foundation on which to build your First-Person Marketing strategy – but it's important to get the fundamentals right. By adopting a continuous improvement mindset with email, marketers can avoid complacency and ensure they're not leaving money on the table. Continuous improvement combined with incremental innovation can yield impressive results.
In this guide, we'll show you how to build continuous improvement into your email strategy - we'll look at 10 key components of email and demonstrate how time invested here can fuel your entire marketing machine.
Get the download

Below is an excerpt of "Email Marketing: Continuous Improvement Toolkit". To get your free download, and unlimited access to the whole of bizibl.com, simply log in or join free.
Onboarding & Lifecycle Nurturing
The first step in any email strategy is identifying and onboarding your target market. This can be via your own channels (whether in real-life or through content, eCommerce, etc), through paid, owned, or earned media – acquiring a customer's data begins their lifecycle with you. Whilst it's important not to be too demanding of data upfront, data certainly is power. As such, knowing as much as you can about your new leads is very important - not just their email address, but demographic information, how they found you, their preferences, and what value you can provide them.
Even something as small as a newsletter sign-up box on your website can be optimized to work harder in this respect. Tweaking designs to provide multiple options, for instance, can help you narrow down who your customer is and how to offer them a personal experience.
The Fenwick Store Group
The Fenwick Store Group has a reputation for distinctiveness and innovation, striking the perfect balance between prestige and value. When new contacts sign up, they receive a triggered welcome email asking them to select their local store so emails can be customized for that location. Fenwick noticed that some contacts hadn't shared their preference, so they decided to rectify this through two dedicated campaigns. The first campaign focused on encouraging customers to share more information, including their preferred store, birthday, gender and departmental preferences. This allowed Fenwick to carefully tailor communications. The second campaign focused on Black Friday in-store offers, but also had a clear secondary message, asking customers to set their preferences. The campaigns received brilliant average open rates of 38% and 35%, respectively.
Even if you are collecting email addresses via third parties, say a Facebook Canvas ad, the same principles apply. If you can understand just a little more about your subscribers, you can substantially increase your chances of making a good first impression and continuing to resonate, whether that's knowing about your customers' needs, location or how often they want to be contacted and on what channel. These data nuggets, as we will explore later, can help you spark moments of surprise and delight.
Data also plays a key part in nurturing customers throughout their lifecycle - mapping out the moments where you can engage with your audience over time. According to research by The Aberdeen Group, marketers who map their customer journey and create content strategically have 73% higher conversion rates on average. Not all of your customers will be at the same stage in their buying cycle so you'll need to create various types of content to match their immediate wants and needs. After all, a long-term relationship with your customer is made of a series of meaningful moments crafted with thought, creativity and above all, relevance.
2. What & How to Personalize
The wealth of data we now generate in our daily lives is staggering, and for marketers looking to harness this data for personalization, the task can feel daunting. But effective perzonalisation doesn't have to be complex (at least in the first instance). Although moving to a First-Person Marketing strategy is a wide-ranging challenge for even the most developed marketing organzations, it can start with basic personalization - names, basic preferences, and birthdays can all provide a jumping-off point.
Over time however, brands need to (literally and figuratively) listen out for data, be prepared to capture it and then act on it. Making use of past-purchase data, browsing history, as well as gender and location information can help you craft and target highly-personal content that feels custom-made.
With a B2B setup you might start by pulling in your recipient's job title and company sector. For B2C, you might want to look at recent search terms on your site, location data or the date of their last interaction with you. Personalization can also be based on your customers' preferences. Do they like more or less frequent messages? Do they prefer media rich content, or plainer, more to-the-point text messages? If you're not able to garner all the information you want as part of your customers current interactions with your brand, there are other ways to augment your data - from third party sources, simple value exchange mechanisms (such as premium content offers or small discounts) or even good old-fashioned research.
3. Segmentation
You're busy! Marketers don't have the time to craft everyone's perfect email one-by-one. Luckily for you, personalization at scale is made possible by grouping your contacts into personas. Like any form of segmentation in marketing, these should be geared to your own business goals. For instance, you may create personas based on, gender, age group, or personal tastes you can derive (are they interested in similar items for instance). Subscribers can be assigned to persona groups using a variety of signals - sign-up method, location, open rates and other interaction behaviour - for business messages, job level, or function.
It can also be worth identifying users who most exemplify each of your segments and asking them for more detailed feedback about their preferences. This may spark ideas to feed the rest of their segment.
4. Measure & Analyze
Testing isn't the endgame here. In order to deliver incremental innovation in email you must measure and analyse your ideas in the wild. For this reason, establishing a campaign reporting template with KPIs for you and your team is a must. This way, you can track and compare your efforts like-for-like, knowing what content is driving value for you, and what needs tweaking.
It's important to keep the key metrics in mind here - the number of emails you send per test, deliverability rate, open rates, clicks and unsubscribes. If you're able to track conversions, that's important too. Ensure you're actually comparing like for like by using percentages, and share information - develop departmental benchmarking data.
5. Design & Content
Visualize 100 of your customers in a room. According to Adestra stats, on an average day, 61 of these people will open your emails on mobile, 15 will use desktop and 24 some form of webmail client. As such, considering the mobile experience is imperative. Good mobile design is about ease-of-use, keeping messaging simple and concise, making call-to-action buttons clear, keeping design elements eye-catching. Responsive design is key.
Of course, it's worth experimenting with formats here - for example describing what value your email can offer, creating a sense of urgency via a time-sensitive offer, or making a play for the reader's emotions.
Some Key Considerations
Particularly in B2B, don't forget about older email clients - your emails need to perform reliably across each and degrade gracefully for older technology.
Remember that some readers don't download images - how do your messages look without them?
Experiment by moving content around - have you tried putting the best content at the end of a message to encourage readers to scroll down?
Design patterns and modular templates so that you can mix and match without having to start from scratch.
Perhaps the most important tip - don't forget that your pre-header text and subject line must be cick-worthy, else all your hard work on design and copy inside will be for nothing.
The overriding principle with email design is simple - keep testing and improving. The "if it isn't broke don't fix it" approach won't hold forever - in email, as with all marketing "if it isn't broke, it will certainly become less effective over time without regular updates". Catchy.
6. Add Easy Triggers
Personalization isn't just about historical data, it's also about thinking ahead and delivering timely communications. Automation is your friend. According to one Adestra case study, triggered emails more than doubled open rate, so they are a powerful tool.
Triggers can start simple, with the data points that already exist in your organization. These might include 'welcome' or 'thank you' emails or confirmation messages. Taken one step further, emails that alert users to unfinished actions like abandoned shopping baskets or unread content are regularly utilized by many organizations. If you collect anniversary data, you can trigger an email reminder for your customer when they are due an appointment or offer them a discount code on their birthday. Look for data points in your customer lifecycle.
When triggered messaging is built into your toolkit, you can start to get more complex. Weather and location triggers are a good example of this - once it reaches 27 degrees, a supermarket might trigger an email containing an ice cream promotion. Some retailers even go so far as to send welcome messages when customers enter their stores after a period of absence.
7. List Maintenance & Inactive Subscribers
Your contact list is only as valuable as the number of active, engaged users on it. Maintaining a clean email list on a regular basis is important, to get an accurate read on how your emails are performing. Having a large amount of old accounts or bounces in your list, for instance, can damage your sender reputation and you can end up seeing your messages flagged as spam with email providers like Google or Microsoft.
Reducing the number of emails you send to non (or infrequent) openers and ensuring that you are removing hard bounces is key. It's good practice to give less active subscribers one last chance, as you may rekindle your relationship with the right piece of content or offer. This is known as a re-engagement email or program. If they don't respond to that, it's probably time to part ways for now and who knows, they might subscribe again in the future!
Obviously sturdy opt-out mechanisms are an absolute must, but also giving customers the ability to manage their preferences, including frequency, content type and more can help to ensure that your subscribers are more engaged and the data you hold is as good as it can be.
8. A/B Testing Including Land Pages
You may have a hunch, but the only way to truly know if that 8:00am campaign is going to displease or engage is by testing. And the most effective way of ensuring that you always get a fair test is A/B testing. By pitching one piece of content - or subject line, or design, or send time - choice against another under the same conditions, it's easy to identify the winners and move forward with them.
Most ESPs can help to automate this process, even testing versions A and B on smaller, randomized groups of respondents before automatically delivering the winner to the rest of the list.
The same applies to landing pages. Obviously email performance doesn't end with the click - if subscribers don't like what they see when they land, this can result in poor conversion rates. In the same way as with the email itself, you can test variants to drive the performance of these landing pages by changing one element of your design, or copy, at a time.
There are plenty of variations to test in your email campaigns and landing pages (word count, sender name or subject line being just a few) but it's crucial to test only one variable at a time to keep your insights clear. For instance, running an A/B test on your email and landing page at the same time may create misleading performance data.
River Street Events
River Street Events operate in a competitive market, with many events and experiences competing for share of pocket. Email is a key channel for driving ticket sales. The marketing team had noticed a decline in email performance over time, so developed a strategy to turn this around. Among their key initiatives was a program of continuous testing and optimization to improve open, click-through and conversion rates. Testing areas included; day of send, subject line, video content, and ticket offers. Looking at the results overall and comparing the performance of the Autumn events to the previous year, both open and click-through rates improved across the shows. In particular, BBC Good Food Scotland saw a 16% increase in open rates and a 23% increase in click-through rates. The commercial impact of this increase in engagement is significant, with every click now worth on average £6.29 in ticket sales..
9. Connect - Bring Data Sources (API Basics, External Triggers)
We've talked about triggers already, but there is a wealth of data that can boost your marketing performance outside of your company's marketing database.
Looking to other departments in your organization is a good place to start. Connecting your CRM and accounting software to your email marketing platform can provide additional data about your customers and their interactions with your brand. Additionally, pulling live pricing information or new arrivals from your website can add freshness or even a sense of urgency to your content.
You'll likely have a wealth of content stored in other formats, such as blog posts. Why not use an XML feed to draw in your latest posts via RSS, or trigger surveys after customers have interacted with your customer service team? You may even use APIs from external sources, such as social media platforms to trigger messages that are timely and topical, such as "check out our latest YouTube video" when you upload.
10. Create A Roadmap For Sustained, Manageable Innovation In Your Department
Some of what we've covered here might feel obvious, but it's important to get the basics right. Having a stellar email strategy - continuously optimizing for your different customer segments - can be the basis upon which to reap rewards in other channels. It can also cement lasting relationships with your customers, both new and old. After all, social posts have very limited half-lives, whereas email has sticking power.
But innovation doesn't have to be night and day - the secret to delivering sustained and ongoing innovation is to do it in increments. Incremental innovation embraces the idea that no marketer expects to be able to suddenly improve email performance by a factor of ten - but the little tweaks which create little improvements quickly add up. The most important thing you can do is ensure that you are continuing to search for and implement those tweaks.
Now, let's look at the steps you can take to implement your continuous incremental innovation strategy
Identify Your Aims
It's possible to get lost in endless cycles of testing without thinking about your ultimate goal as a business. So, first things first, you and your team need to identify the overarching objectives for your email strategy, and any smaller goals within that. What issues are you looking to solve here? How can email best serve your business? How can that be rolled out to other channels? Defining your aims clearly will help you identify which tests to pursue.
What's The Plan?
Keeping this in mind, you should plot out when and how you want to achieve these objectives, as well as how you're going to measure success. Creating a shared spreadsheet with your team is a simple way to keep track of deliverables, key dates and aims, as well as the tests attached to them.
Make a Map
Work out where customers interact with your brand and try and understand the links between these points. How do customers come to you, what is their typical path to purchase, what do you know about their behaviour. What messages are you triggering, what channels are they using and more.
Be Clever With Content
Killer content is vital to any successful marketing campaign, and it pays to think outside the box in order to bring something unexpected to your customers. The inbox is a crowded place, so getting smart with historical data, news items and SEO trends for your industry can be a good way to capitalize on buzz and make your audience click. Make use of openly available data such as Google Trends or Ad- Words data - pay keen attention to your competitors, be creative and focus on quality.
Make Time to Communicate
Schedule regular meetings to discuss progress with stakeholders. Make changes as necessary! This is a great way to keep workflows agile and develop a culture of collaboration and communication. Simple exercises, such as reviewing performance reports, sharing ideas and problems, even facilitating input from other departments - such as sales and customer service - can all add value.
Personality
Nothing is set in stone here, so refining your personas and testing new segments in your email marketing is a must. Don't forget that trends change, people age and of course - familiarity breeds contempt. Refresh content regularly and ensure that people aren't getting the same messages over and over. Consider that subscribers might even move from one persona to another as part of their customer lifecycle. Today's teenager is tomorrow's young professional, or parent, or homeowner, car buyer, and more. Don't forget that your subscribers are real people!
Rinse & Repeat
A marketer's work is never done - but despair not! This cycle of incremental innovation can lead to ever- greater engagement, ROI and profit. With this toolkit, we've re-visited some of the fundamentals of email which you might be forgetting, and hopefully reminded you that it's a core channel which should be the linchpin of your First-Person Marketing strategy.
Want more like this?
Want more like this?
Insight delivered to your inbox
Keep up to date with our free email. Hand picked whitepapers and posts from our blog, as well as exclusive videos and webinar invitations keep our Users one step ahead.
By clicking 'SIGN UP', you agree to our Terms of Use and Privacy Policy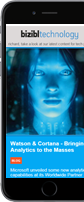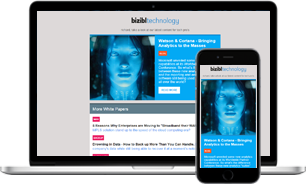 Want more like this?
Stay up to date with our content email