Email as the Cornerstone of Multichannel Marketing Automation
Broadcast marketing is becoming increasingly ineffective and customers and prospects have had enough. With the world literally at their fingertips, consumers now research and exchange information with other buyers completely independently. In this new age of marketing, marketers must become the audience and soak up information through a variety of means and use it to engage with contacts through highly relevant messaging that incorporates elements of social media and feels more human.
Get the download

Below is an excerpt of "Email as the Cornerstone of Multichannel Marketing Automation". To get your free download, and unlimited access to the whole of bizibl.com, simply log in or join free.
In this new age of marketing, marketers who want to be successful must become the audience, soaking in information through a variety of means and using the information to engage with contacts through highly relevant messaging that incorporates elements of social media and feels more human.
Ironically, to become more personal, marketers need to become more automated. Marketing automation, a powerful tool for creating sophisticated and engaging campaigns that tap into a reservoir of social content and automatically respond to customer and prospect behaviors, lifecycle segments and other criteria, has been a perfect fit for savvy marketers looking for an efficient way to connect via multiple channels, multiple times per day and often simultaneously.
While many new and exciting communication channels have emerged in the last decade, email has continued to thrive as the foundation on which marketers can successfully manage and nurture leads, with three-fourths of adults citing it as their preferred method for commercial communication. This isn't your old fuddy-duddy batch-and-blast email, though—these emails are behavior-driven, highly personal and often real-time. Instead of emails sent when marketers have something to say, these are emails that go out when a person does something that suggests they are listening, engaged and want to be helped.
Reacting with timely, relevant content is critical in a landscape in which up to 85 percent of prospects on a website are just there to research, but as many as 70 percent will eventually buy from you or a competitor. That means you have to listen, you have to educate them, and you have to help them on their discovery path and offer solutions to their problems—and email is the ideal mechanism for doing so. Let's break down email's key attributes.
The Clock Is Ticking: Getting the Timing Right
If you want to connect with prospects and customers in today's crowded marketplace, you have to make sure you're sending the right message at the right time. But with buying cycles and email-checking habits varying from person to person, how can you determine that exact moment when recipients are most engaged, most likely to be in their inboxes and most likely to take the action you want?
Adjusting for buying cycles can be particularly daunting, since they vary in length based on the size of the purchase, urgency of the need and type of industry, to name just a few variables. A B2B sales cycle could be up to 12 months or more, but someone who's thinking about making a purchase in a week or two is interested in much different information (e.g. fact sheets, competitive comparison charts) than someone who is just starting his or her research and may not be ready to buy for almost a year (e.g. white papers, case studies).
The trick, then, is to specifically tune different email messages and download offers based on both explicit and implicit indicators of where a buyer is in his or her current buying cycle.
This means having different email campaigns and targeting these campaigns to buyers that have hit certain buying-stage triggers. For example, you might do a weekly pull of all prospects that have downloaded a particular white paper from your website and follow up a week later with an invitation to a Webinar, led by one of your expert thought leaders, on a similar topic. A week after that, you can send a link to a demo with details of how your particular solution addresses a related challenge. Finally, you might measure click-throughs and downloads from that second email as an indicator of whether the buyer has remained engaged. If so, send an email suggesting a sales call. If not, keep nurturing!
Staying connected with prospects and customers with messages that are packed with highly relevant content that's personally tailored for each and every one of them is an immensely powerful way to stay engaged and deliver several times the open, clickthrough and conversion rates of standard one-size-fits-all broadcast messages.
Whether someone joined your nurture program, downloaded a white paper, followed you on Twitter or visited a page on your website, triggering an email (or even better, launching an email program) based on their actions, or even lack of actions, can reap tremendous benefits.
Savvy marketers who are employing some of these more complex, behavior-based campaigns can gain an extra edge by using new email technology that optimizes send times by analyzing recipient behavior on a rolling basis and then predicting the ideal email delivery time for each address on a mailing list. Armed with this information, email marketing automation platforms can automatically send messages to each recipient based on when he or she is most likely to be checking email and be engaged with what he or she is reading. It's an easy way to drive click-throughs and conversions and avoid a scenario in which you deliver content when a buyer is ready to take action, but it doesn't have the intended impact because it gets buried in the inbox. Now that's taking your campaigns up a notch!
Getting Personal: Delivering 1:1 Content
Back in the day of the mom-and-pop store, you could enter a business and the owner would instantly know who you were and what you liked. Walk into a butcher shop and they'd ask you if you wanted your usual cut of meat. Go to the shoe store and they'd show you a few variations of your favorite style. Visit the local sandwich shop and they knew your typical order down to the smallest detail.
These images might seem quaint in today's modern world, but they have never been more relevant to the current marketplace, in which you must listen to, learn from and speak to prospects and customers on a one-to-one, personal basis, delivering individualized content to them based on their behaviors.
Sophisticated marketing automation platforms provide a way for marketers to harness the detailed data they've collected and use it to respond with timely, relevant, personalized content driven by these behaviors. And while social, mobile and local initiatives are an integral part of today's messaging mix, email—with its ability to incorporate dynamic content—is a perfect forum for sending content tailored to each individual in your database, rather than sending generic "one-size-fits-most" messaging.
Dynamic content enables you to automatically replace entire sections of your messages based on each recipient's unique requirements, interests and needs. This technique dramatically increases relevance while at the same time achieving a high degree of automation that produces cost savings.
Whether you send to your entire list or a subset of your list, dynamic content allows you to send more engaging messages and campaigns, helping companies enhance relationships, loyalty and lifetime value— not to mention increasing conversions and driving revenue.
Here are three ways to think about using dynamic content within your messaging:
1) Serve Up Content Based on Recipients' Interests. If you've effectively collected prospect and customer information through progressive forms, surveys and preference centers, you can use this information to your advantage by populating emails with content that appeals to each contact's specific interests.
For example, you might send a nurturing email with a space for an ad that would show a promotional image of either a desktop computer or a laptop depending on the recipient's stated interest. Or, the space could be for a teaser to a Webinar aligning with the recipient's stated interests. In particular, delivering highly relevant educational content can be a powerful way to boost engagement and enhance your value proposition.
2) Deliver Content Based on Recipient Actions. There's a big difference between a prospect who hasn't opened your last four emails, and one who's downloaded three white papers in the last three weeks. So why would you send them the same content?
Building dynamic, buyer-centric campaigns that consider recent actions (or lack of action) helps make sure you're responding to the complex signals a buyer is sending. And by designing two-way communication programs that interact and engage with prospects in a way that reflects their current level of interest, you'll help more efficiently nurture them through the buying cycle.
One way to achieve this is to use your campaign builder to send subscribers down different messaging paths based on their behaviors. For example, someone who didn't click on the Webinar link might receive a survey or link to a progressive form asking additional questions, while someone who did register might receive a message with an offer to download a white paper on a similar topic.
Another approach would be to send the same email to both groups, but include a content block that would dynamically populate based on the recipient's past actions (a different Webinar link for the non-registrant versus a link to a related demo for the registrant).
3) Tap the Power of Recommendations and Testimonials. Prospective customers place tremendous value on peer opinions and reviews—more so than on ads. And with many websites utilizing product review and recommendation technologies, marketers should increasingly incorporate this content into their email messages.
Think of email as a template into which you can organize content from various sources via APIs. These integrations enable you to build dynamic messages rich in the peer content that today's buyers look to when researching purchase decisions.
By populating personalized emails with testimonials, case studies, analyst quotes, and comments and reviews from social communities that closely match each recipient's expressed interests or recent purchase, you'll deliver messages that are more relevant and engaging—and more likely to inspire conversions.
To build up your database of user-generated reviews and testimonials, set up an automated trigger that requests a product, service or event review soon after the purchase or attendance. Not only will you generate unique content this way, but you'll also gain an additional touch point and, in some cases, an opportunity to add revenue from follow-on purchases.
Social Studies: Listening, Connecting and Continuing the Conversation
Social media is a part of your prospects' and customers' daily lives, whether they're reading friends' most recent status updates or "liking" a post on a corporate Facebook page—or even more likely, segueing seamlessly between the two.
Social networks have become integral components of the buyer education process. With increasing frequency, prospects are turning to online sources, earlier in the cycle, to research purchases. Many begin the process via search engines that lead them to blogs, white papers and Webinars. They may then move on to seek out the opinions of others via social sites such as LinkedIn, Facebook and Twitter. Often, it's only at that point that they want to talk to vendors.
With social media playing a larger role in guiding visitors to your website, it's becoming increasingly important that your overall marketing efforts have a warmer, more human tone that better mirrors the social media experience. And while email may be the best at turning conversations into conversions and revenue, its strengths can be compromised if the channel is littered with corporate-speak and exclusively promotion-driven. Instead, it should be integrated with social (and other channels), driving traffic back and forth.
To make sure your marketing incorporates a more social feel, keep the following in mind when collecting data and creating your nurture campaigns, online newsletters and other messaging programs:
Offer social sign-in: By allowing site visitors to register for online offers by signing in with their existing social network accounts, the process is simplified for registrants, increasing conversions. And marketers are able to connect contacts to their social profiles, providing them with valuable information about their site visitors.
Use social sites for lead gen: The key to success in today's multichannel world is using each medium to help leverage the other. You're already driving traffic to your Facebook page, so why not take the opportunity to gather registrations? And don't forget about the power of Twitter. Make sure your followers are alerted to new white papers and upcoming Webinars, and then drive them back to your site to download, register and, most importantly, share important contact information with you.
Make your content shareworthy and shareable: People like to share cool stuff that helps them solve their problems and do their job, so if you make an effort to include educational info in your messaging mix and make it easy for recipients to share with their networks, you'll expand your reach exponentially. Make sure to prominently feature Share-to-Social links in your emails where applicable, as well as adding share call to actions into your white paper, how-to guide and ebook pdfs. Including Facebook "Like" or Twitter "Follow" buttons in every email, inserting share options into your landing page offers, and incorporating share call to actions into Webinar and event reminder emails can expand your message reach. And plan your nurture campaigns around the idea of facilitating a social dialogue, encouraging sharing in multiple emails and enabling conversations around your content.
Be sociable: In most cases, your contacts want to feel like you'll help them learn, but they don't want to be sold to. Keep this concept in mind when building your messages—recipients want the content to sound like it came from a real human being, not some kind of robot delivering corporate-speak. Consider entertaining your recipients with humor, adding customer comments and incorporating employee stories for a more personal touch.
Bottom line: Automation is a potent enabler, but content and conversation are the keys to conversion. To maximize results, your email content approach and style needs to be consistent with conversations that prospects have had in other social channels. By listening and capturing the right data, you can use automation to leverage personal, humanized content assets on a larger scale, delivering the right message at the right time to thousands of recipients. And by reaching out across a variety of channels in a strategic, integrated fashion, you'll better engage customers and achieve the biggest impact.
The Dream Team: Email, Social and Marketing Automation
No matter how basic or advanced your use of marketing automation, effectively utilizing email is essential. Email plays a critical and unique role in helping marketers stay in touch with their contacts, nurturing them through long buying cycles and serving up highly relevant, behavior-driven content that increases engagement and drives revenue.
In the new era of marketing, those who can gather data on a wide variety of contact interests and behaviors, and then harness the power of marketing automation to deliver multichannel campaigns that speak to contacts on an individual basis, will be well positioned to thrive.
Want more like this?
Want more like this?
Insight delivered to your inbox
Keep up to date with our free email. Hand picked whitepapers and posts from our blog, as well as exclusive videos and webinar invitations keep our Users one step ahead.
By clicking 'SIGN UP', you agree to our Terms of Use and Privacy Policy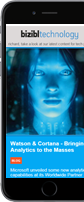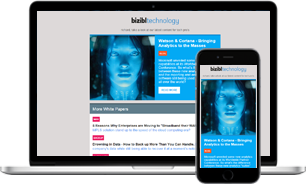 Want more like this?
Stay up to date with our content email