The Definitive Guide to Choosing a Content Management System
Digital marketers, storytellers, and front-end developers stand at the beginning of the multichannel age.
There have never been so many direct, simultaneous digital pathways to and from customers; never so many opportunities to deliver rich, personalized experiences and build meaningful, lasting relationships. But more opportunities to connect with customers places greater demands on the content systems used to do it. And the challenge is only getting more complex as new channels emerge. Wearables, voice-based devices, and Internet-of-Things (IoT) devices hold the potential to fundamentally alter the way people consume information.
Three things remain certain: One, whatever, the size, shape, and focus of your organization, there's never been a better time to use content to engage your customers and prospects. Two, (for the immediate future, at least) your mothership website will remain foundational to supporting all the different content journeys your audience takes. And three, to deliver great content experiences through your mothership website, you need a great content management system - otherwise known as a CMS.
A CMS helps you create, edit, organize, and publish digital content. Choosing the right one is essential for organizations to deliver amazing customer experiences on the web, mobile, and any new digital devices and interfaces that emerge in the coming years. That's why we've produced this definitive guide to choosing a content management system. We're going to cover how CMSs are evolving, how they can help your company thrive in a multichannel world, and how to account for the needs of your content creators, developers, and, of course, your customers.
This isn't just a tech story. To transform the way your organization manages content, you need a champion who not only understands the tech solutions, but someone who can also see the big picture, share that vision, and drive change.
Reading this guide can help you become that person. Download now to get started!
Get the download

Below is an excerpt of "The Definitive Guide to Choosing a Content Management System". To get your free download, and unlimited access to the whole of bizibl.com, simply log in or join free.
Want more like this?
Want more like this?
Insight delivered to your inbox
Keep up to date with our free email. Hand picked whitepapers and posts from our blog, as well as exclusive videos and webinar invitations keep our Users one step ahead.
By clicking 'SIGN UP', you agree to our Terms of Use and Privacy Policy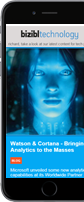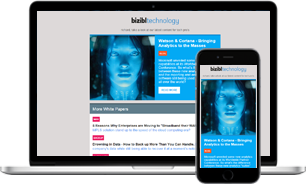 Want more like this?
Stay up to date with our content email