Customer Data: The Monster Under the Bed?
It's no secret that today's marketers are faced with mountains of customer data – in volumes that can potentially be quite intimidating.
As a result, marketers now have a greater opportunity to get to know their customers infinitely better than ever before. From tweets, subscriptions, and browsing habits, right through to in-store loyalty schemes, there has never been a better time for marketers to develop cross-platform insights and build a genuine 'Single Customer View'.
And yet, despite having the opportunity and the data available, marketers are still failing to develop an accurate depiction of their customers. Something continues to hold them back.
Download this guide to learn how marketers can confront the monster under the bed - data analysis.
Get the download

Below is an excerpt of "Customer Data: The Monster Under the Bed?". To get your free download, and unlimited access to the whole of bizibl.com, simply log in or join free.
Skill up or shut up?
Being honest, many in the marketing community have never felt particularly comfortable with data analysis. Marketers rarely get into marketing to become data scientists, they expect to plan campaigns, be creative, and help bring brands to life.
With the rise of customer profiling and web analytics however, the marketing skillset has been turned on its head.
According to BlueVenn's recent survey of 202 marketers, "data analysis" is now ranked as more important than social media skills, web development, graphic design and knowledge of SEO.
This focus on data-driven marketing has been reinforced by constant media scrutiny. The press repeatedly reminds marketers that they lack the skills needed to understand their customers in the digital age.
In 2016 alone there have been 1,780 articles written on the "data skills gap", resulting in over a quarter (27%) of marketers believing that their teams lack the skills needed to succeed in the analytics age.
But is this really the problem it's been made out to be? More importantly, is such data-heavy work really the job that marketers are best equipped for?
27% of marketers list a lack of skills as one of the top three things holding their data analysis back.
Data skills gap: Monstrous problem or mythical beast?
While it's clear that marketers are worried about their lack of data skills, the question remains as to whether they're really justified in their concerns.
More than half of marketers (51%) believe that they don't have good insights into data analysis, while 72% think that data analysis will be the most important skillset for their organization to acquire over the next two years.
But is this analysis really fair on marketers? Should they really be expected to skill up? Or is their time better spent on the creative thinking and big picture planning that has come to define traditional marketing roles? Perhaps it's time marketers fought back against this new role, and finally confronted the monster under their beds…
Data monsters: The role of a Customer Data Platform (CDP)
Despite all the talk of a "data skills gap" within the marketing press, in reality only 16% of marketers actually believe that their knowledge of data should have to improve.
It turns out that marketers don't want to become data scientists. Instead, they simply want their marketing tools and technologies to make the tasks of unifying, cleansing and matching data more automated. Unfortunately, this is where the MarTech community has let down their customers by not focusing enough on data and too much time on functionality. Enter the Customer Data Platform (CDP), which is set to revolutionize the day-to-day tasks of today's marketers.
If a Single Customer View can be achieved by a CDP, unifying all the data about customers into one central hub and giving the right analysis and customer journey tools, then why should marketers waste their time "skilling up" or painstakingly preparing data by hand?
According to BlueVenn's research, some of today's marketers are spending as much as 80% of their time purely analyzing data. This time is mostly consumed with ensuring that the data is in an optimized format for analysis. As marketers' roles grow more complex and time sensitive, devoting so much effort to manual data analysis is madness.
How are today's marketers creating a Single Customer View?
For years, marketers have used marketing automation platforms to manage and monitor their customers. The promise of a Single Customer View is not new, but the MarTech industry neglected the focus on data, instead relying on Marketing Solution Providers to perform the task. This resulted in multiple vendors to accomplish one goal of targeted marketing.
The arrival of the Customer Data Platform (CDP), an acronym coined by US analyst David Raab, puts a core focus on data as part of the complete marketing solution. The CDP makes data usable for marketing, and at a price more attainable for organizations outside of the 'enterprise' market.
The CDP is finally allowing brands to get a clearer and more comprehensive view of customer journeys across online and offline channels, and in realtime. This provides the ability to intervene in the shopping experience and maximize customer satisfaction.
The marketing technology gap
As we've seen, it turns out the data "skills" gap that marketers have been worrying about isn't the problem at all. In fact, it's the data technology gap that is proving to be the real monster under the bed.
As it stands, 51% of marketers either don't have the right tools for data analysis or believe that the tools they have need to be improved. Instead of investing in such technologies however, 27% of marketers are choosing to hand data analysis over to the IT department, while 6% are still forking out for external data analysis services.
By convincing themselves that they don't have the skills or knowledge for data analysis, marketers have thrown in the towel and handed over their data to departments and individuals with far less understanding of the needs of marketing.
The result is a siloed approach without the contextual knowledge needed to successfully build a Single Customer View. While valid in many ways, the concept of a 'marketing skills gap' is also partly erroneous. Marketers shouldn't need to skill up when the technology now exists to bring data down to earth.
BlueVenn: Helping marketers sleep easy
Through the combination of a Single Customer View, analytics and omnichannel customer journeys, the BlueVenn Customer Data Platform provides marketers with the tools they need to confront the monster of data analytics, without the need to reskill in complex data management.
With a 20-year history focusing on the data issue, BlueVenn allows brands to build an effective understanding of their customers, optimizing the sales journey for maximum impact, personalization and customer conversion. This not only results in satisfied customers, but allows marketers to overcome their data monsters and, ultimately, sleep easy in their beds.
What is the BlueVenn Customer Data Platform?
The BlueVenn Customer Data Platform (CDP) is a marketer-managed system that unifies customer data from external systems and undertakes the matching, merging, auditing and deduplication to provide the marketing team with a Single Customer View from all data sources. The platform consumes 1st party and 3rd party data natively from any operational data feed, including traditional methods or real-time feeds, and 2nd party data through integrations with data on-boarding platforms.
The BlueVenn CDP can then expose the Single Customer View and transactional information to a suite of in-built, marketing automation and analytics tools within the platform, for Marketers to use to create and execute highly targeted omnichannel marketing campaigns and customer journeys. From segmentation, Customer Lifetime Value (CLV) and Recency, Frequency, Value (RFV) models, to deep analytics and integrations with any 3rd party marketing system, at real-time, the CDP becomes the hub of all your data, marketing campaigns and activity.
Want more like this?
Want more like this?
Insight delivered to your inbox
Keep up to date with our free email. Hand picked whitepapers and posts from our blog, as well as exclusive videos and webinar invitations keep our Users one step ahead.
By clicking 'SIGN UP', you agree to our Terms of Use and Privacy Policy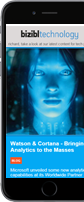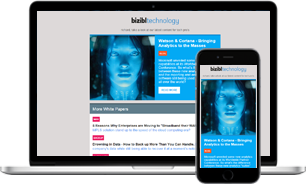 Want more like this?
Stay up to date with our content email