The Complete Guide to Enterprise Work Management
The World Of Work Is Different Today. It's faster, more complex, and much more disconnected than ever before. For business and project leaders, answering basic questions like…
Who is working on what?
Is it the right work?
And is it on track?
…can require an almost herculean effort—with important data trapped in a variety of disconnected software tools, task lists, local hard drives, and sticky notes.
A challenge this big can't be solved with the status quo. Instead, it requires an entirely new approach to the increasingly complex world of work: a revolutionary concept called Enterprise Work Management, or EWM. An EWM solution combines the best of project and task management, social collaboration, real-time reporting, and much more to give knowledge workers and business leaders complete visibility into the entire lifecycle of work—from initial request to final report. This guide will provide you and your colleagues with a complete understanding of Enterprise Work Management—what it is, why it's important, and how it can help you eliminate the mundane tasks, time-consuming status reports, and tedious update meetings that can consume as much as 40 hours every week (leaving little time for your day job…). It will also explain:
Why Enterprise Work Management is so hot right now
How EWM differs from other technologies such as ITSM and PSA solutions
The common features and advanced functions of EWM tools
How to build a business case and convince internal stakeholders to act
The future of EWM
We hope this guide will be a useful resource as you explore all that EWM can do for you and your organization. Please share it freely with your colleagues and stakeholders. Good luck!
Get the download

Below is an excerpt of "The Complete Guide to Enterprise Work Management". To get your free download, and unlimited access to the whole of bizibl.com, simply log in or join free.
What is Enterprise Work Management?
The Source of Work Chaos–Work chaos is a dilemma that plagues virtually every enterprise team. It emerges as a result of serious work mismanagement, and it can take many forms including:
RANDOM INPUT PROCESSES
No one knows the 'correct' way to make a request, so requests come in at all times of the day, in all shapes and sizes—without the key information you need. It's insane trying to keep up with them all.
WASTED TIME
Your team spends too much time on phone calls, in email, making desk visits, attending status meetings, and trying to gather data instead of actually executing.
DISCONNECTED ACTIVITIES
Your strategic direction is disconnected from commitments, which are disconnected from work, which is disconnected from performance tracking and management, etc.
BURNED OUT
The chaos and frustration of disconnected work leads to unhealthy stress, long hours, too many caffeinated drinks, and eventually, extreme dissatisfaction with your job.
RUNNING IN EVERY DIRECTION
Work chaos and low visibility mean that you and your team members are always running around like your hair's on fire trying to get the data that you need to appease executives and stakeholders.
NO ADOPTION
Project owners, team members, and executives don't engage in your tools because the tools aren't relevant to their work, and have terrible usability.
POOR VISIBILITY INTO WORK
Every person and team is using different siloed tools for work, like document sharing, PPM, spreadsheets, email, whiteboards, task management tools, etc., which leads to scattered work data that takes hours to gather.
POOR RESOURCE VISIBILITY
It's difficult to know how effectively or ineffectively resources are utilized to deliver on your business commitments.
CONSTANTLY FACING FIRE DRILLS
Without the information you need for process improvement or the right amount of resource visibility, you have no way to justify priorities or timelines, which results in constantly putting out fires instead of doing strategic work.
The Cost of Being Disconnected–In reality, however, it's not the work chaos or the project failures or even the inefficiencies that are the real source of that pain. The real villain is a nasty thing called disconnectedness.
All of those disconnected tools (such as email, spreadsheets, and project management), disconnected processes (including manual tasks and broken workflows), and disconnected people (like remote workers, global teams, and different cultures) that you interact with every day create massive roadblocks to effectively managing work- and produce a lot of pain along the way.
In addition, most organizations fail to realize how much all that disconnectedness is costing them in dollars, efficiency, and productivity.
SILOS,
Individuals working in different, disconnected tools inevitably results in team silos and little-to-no work visibility.
LOST WORK
When you have work requests flying in from all directions, sometimes they fall through the cracks and time is lost. This can hold back entire projects, tangle up resources, disrupt strategies, and jeopardize a competitive advantage.
UNIFY YOUR TOOLS
Using five or more tools scatters your work data, lowers visibility, kills productivity, and increases chaos. It's time to stop disconnectedness once and for all by implementing one unified, centralized tool for managing all of your work.
WASTED TIME
Disconnectedness means more employee time is spent in status meetings and email while everyone tries frantically to get on the same page. It also means that manual processes eat up a ton of the average worker's day.
DISTRACTIONS
Businesses lose $650 billion a year in lackluster job performance and creativity due to distractions.
FAILURE
The Project Management Institute (PMI) reports that less than two-thirds of projects actually meet their goals and business intent. In fact, it is estimated that for every $1 billion spent on a failed project, $135 million is lost forever...unrecoverable.
FRUSTRATION
Disconnection causes individual team members massive amounts of stress because of low visibility into work and dependencies, inefficient processes, and scattered work information. In fact, three-fourths of American workers describe their work as stressful.
UNIFY YOUR PROCESSES
Disconnected tools inevitably lead to disconnected processes, especially when you're using separate tools to manage different stages of the project life cycle and additional tools to manage the rest of your work. The secret to unifying processes is to manage the end-to-end life cycle of enterprise work, not just parts of the project life cycle.
The Entire Life Cycle of Work
Unfortunately, most of the solutions available to help manage work fail to manage it through the end-to-end work life cycle. At best, they only focus on one or two stages.
PROJECT MANAGEMENT TOOLS
Most project and portfolio management (PPM) tools fail to accommodate work other than projects (e.g., unstructured work, everyday "lights-on" work, ad hoc requests, etc.). And PPM tools may work fine for project planning and coordinating, but they leave you with gaps to fill for the rest.
TASK MANAGEMENT TOOLS
There are thousands of task management tools out there for you to choose from, but they are usually as simplistic as apps, and they only help manage work execution; you'll have to find other tools to help you plan, prioritize, collaborate, and measure.
SOCIAL TOOLS
Most social tools are apps or add-ons that don't even allow you to collaborate in the context of your work, meaning that collaboration is disconnected from the actual work it's related to. With these social tools, collaboration doesn't flow through the entire work life cycle.
Manage Work Throughout The Entire Work Life Cycle
In contrast, EWM unites these incomplete approaches to address the entire life cycle of work, creating greater visibility and productivity than ever before. For the first time, managers, teams, and stakeholders can know who's working on what, is it the right work, and is it on track.
Why is Enterprise Work Management so Hot Right Now?
EWM is a hot market because the world of work is changing rapidly, and organizations are scrambling to find new ways to deal with the increasingly complex and disconnected business landscape. Management guru Peter Drucker said it this way:
"The most important, and indeed the truly unique, contribution of management in the 20th century was the fifty-fold increase in the productivity of the manual worker in manufacturing. The most important contribution management needs to make in the 21st century is similarly to increase the productivity of knowledge work and the knowledge worker."
Peter Drucker
In addition, analyst firms like Gartner have started tracking the growing momentum in this market. Although they may use different names—in Gartner's case, Collaborative Work Management—the value remains the same.
According to a recent Gartner report on the emerging digital workplace, "Collaborative work management platforms help teams accomplish their goals with more flexibility by combining project management and social software capabilities…The contribution of the collaborative and social capabilities (support for conversations, activity streams, information sharing, team and project spaces, and so on) is not only to help coordinate task execution or handle exceptions.
"These capabilities can also be used to carry out the actual work," the report continues, "…at least to the extent that the work that needs to be managed involves creating content, making decisions, collecting and organizing information, commenting on reports, making designs, and so on. The advantage of having visibility into work execution from the system that handles work management is that less effort is required to manage it—there is, for example, no need to provide status information."
Industry analysts and business leaders alike are recognizing the huge potential upside EWM can bring to innovative companies willing to embrace it.
Whether branded as traditional PPM, PSA or a hybrid of the two, the underlying problem of all these solutions is they are designed for command and control rather than interactive team collaboration. As such, they fail to deliver the integrated, seamless experience needed for solution implementation. Simply put, they are planning tools attempting to extend into the area of solution implementation, but lacking the fundamental characteristics and capabilities required to successfully handle the execution of solution implementation work.
Want more like this?
Want more like this?
Insight delivered to your inbox weekly.
Keep up to date with our free email. Hand picked whitepapers and posts from our blog, as well as exclusive videos and webinar invitations keep our subscribers one step ahead.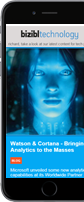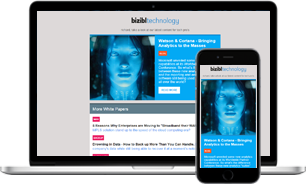 How is Enterprise Work Management Different from (_______)?
IT SERVICE MANAGEMENT
IT Service Management (ITSM) solutions offer a wide-ranging set of capabilities, but they do two things in particular very well:
Enforcing top-down service best practices and governance frameworks—such as the IT Infrastructure Library (ITIL)—for IT departments.
Handling transactional service requests, such as equipment provisioning or end-user application support.
ITSM solutions do not generally include full-featured project and portfolio management capabilities.
In contrast, Enterprise Work Management excels at:
Providing bottom-up, grassroots work management capabilities that are as useful to business stakeholders and executives as they are to technical IT staff.
Delivers visibility across the entire lifecycle of work: requests, priorities, progress, reports, etc.
Managing not just transactional requests but also expansive strategic projects.
APPLICATION LIFE CYCLE MANAGEMENT
Application Lifecycle Management (ALM) solutions, such as Microsoft TFS or Rally, are Agile-only tools almost exclusively used by software development teams. ALM solutions have a very engineer-centric feature set.
Enterprise Work Management, on the other hand, embraces all types of work methodologies and can accommodate Agile work as well as traditional Waterfall efforts—often within the same project. While an ALM tool is focused primarily on development, EWM takes a broader view of work, encompassing not just development, but also planning, approval workflows, dashboards and reporting, etc.
PROFESSIONAL SERVICES AUTOMATION
Professional Services Automation (PSA) solutions help services organizations manage the time and workload of service professionals, including specialized consultants and field personnel. Where PSA solutions excel is in helping those teams manage and maximize consultant utilization, so revenue goals can be achieved. If a service professional's main metric of success is billable hours, a PSA solution is often a good fit. Enterprise Work Management takes a different approach, focusing on repeatable work processes that can be automated and optimized. In a services organization, one area in which EWM is an ideal fit is solution implementation and customer on-boarding. With these teams, the primary goal is not billable hours, but rather customer success, adoption, and retention. Implementation teams typically have a templatized set of tasks each new customer must follow to be successful. A PSA solution is not tuned to that kind of frequent, repeatable, highly collaborative work process.
What are the Common Features in EWM?
Enterprise Work Management gives you one place to manage all of the work you do with all of the stakeholders you need. A complete EWM solution will typically include the following:
Project and Portfolio Management Manage tasks, deadlines, and issues in one easy-to-view spac
Manage tasks, deadlines, and issues in one easy-to-view space
Resource Management
Balance the workload and maximize the efficiency of your team.
Capacity Planning
Allocate your available resources to current and future projects.
Multiple Work Methodologies
Choose the work methodology that suits you best, whether that's Agile, Waterfall, or a mix of the two.
Workflow Automation
Manage the life cycle of work from start to finish, without relying on multiple status meetings.
Request Management
Streamline and effectively manage all of your work requests.
Approvals
Add control and consistency to your approval processes.
Team Collaboration
Utilize one solution for all project and ad-hoc communication
Document Management
Organize, access, and share your documents from one location
Mobile Access
Manage work and requests from your smartphone or tablet.
Social Recognition
Recognize good work and provide real-time feedback to your employees.
'My Work' Queue
View all of your tasks in one place and address the most important work first.
Notifications and Updates
Report status and keep everyone up-to-date without relying on emails or phone calls.
Reports and Dashboards
Gather the right data and customize your view to get visibility into the metrics that matter.
Time Tracking
Log time on projects, tasks, and issues for accurate billing and reporting.
Enterprise-grade Security
Guarantee peace of mind with enterprise-grade security and encryption.
Integrations and API
Eliminate silos of information by integrating with other enterprise systems, such as Salesforce, SAP, Jira, and others.
The Business Case for EWM Solutions
Whether the economy is up or down, gaining support from decision-makers to fund any initiative often involves a rigorous approval process. Managers who understand the value of an EWM solution still need to compete for dollars with other departments, including their own.
It takes a strong business case to win funding for important initiatives like Enterprise Work Management. An effective business case should include clear examples of the type of ROI expected and how it will be achieved. The benefits provided by an EWM solution fall into two categories: efficiency and effectiveness. Efficiency benefits are easier to quantify because they typically result in saved time and saved money. Effectiveness benefits are less tangible and may include quality improvements and better decisions. However, both types are extremely important when evaluating the ROI of a solution.
The Importance of Change Management
To overcome the challenges and gaps created by traditional, ad hoc work management—and embrace the benefits of EWM—you need to take an entirely different approach; one that does not end with software alone.
To achieve the vision of EWM, the right software is indeed the foundation. You need a technology platform that provides a single system of engagement for the entire lifecycle of work, from incoming requests to outgoing reports; the ability to address any project management methodology, from Agile to Waterfall; one place for managing both planned strategic projects and unplanned ad hoc work; and perhaps most important, it has to be easy. Yes, a software solution has to have the right functionality, but in the world of social media and mobile apps, companies are now prioritizing ease of use over almost any other requirement.
The technology alone is not enough. No matter how much you invest in software, if people won't use it, it's worthless—and you'll end up with the same work management challenges, only they're now worse, because you've added yet another tool to the mix.
To drive real adoption, you also need expert services. You shouldn't have to deliver a new approach to work management without experts who have been there before. Any vendor that suggests their solution is "so easy you can use it right out of the box" isn't willing to take the time to understand your organization. Without expert services, based on an understanding of your industry and unique departmental challenges, it's going to be nearly impossible to achieve the promise of EWM.
And finally, you need change management, because real enterprise adoption requires a new way of thinking. Software and services are vital, but when you're talking about a new approach to enterprise work, they have to be coupled with a change management strategy—one that encompasses industry best practice and a maturity model that can grow as your team and work processes do.
Effective change management begins with a strategy that considers not just the business impact of EWM but also the cultural impact. One successful company points to four critical success factors in crafting a compelling approach to change management:
Focus on environment first, technology second
Secure leadership support
Let users track their adoption progress
Continue education via weekly, topic-focused sessions
When software, services, and best practice change management come together in one Enterprise Work Management solution, the chances of success increase dramatically.
What are the Common Objections to EWM?
Why would we want an EWM solution if we already have a PPM tool in place?
There are many companies that provide project and portfolio management capabilities for hard-core project managers. However, EWM appeals to teams that are not only looking to manage projects from the top down, but to enable more effective work from the bottom up. Analyst firms like Gartner have noted recently that this "work management" (vs. traditional project management) approach is gaining significant momentum.
Why should I consider an EWM solution when spreadsheets and email are free?
You may have already paid for spreadsheets and email, but that doesn't mean they're good for managing work. Using email to share project information creates contextual gaps and information black holes. And while spreadsheets are useful, they're time-consuming to create—and outdated as soon as you hit "save." As a single system of truth and engagement, EWM actually helps companies eliminate disconnected tools and information silos.
I like the idea of a single system of engagement, but isn't it unrealistic to think we could accomplish all of our work in one system?
Much of what knowledge workers do every day—gathering and prioritizing requests, reviewing and approving documents, generating status reports, and so on—could easily be moved and drive much greater efficiency within a single system. For other sources of work information, such as a CRM tool or an enterprise file sharing service, a robust EWM solution will include integration modules to automatically extract data and documents from those peripheral systems.
The Future of EWM
The issues that have created the complexity and disconnected workforce leading to the growing need for Enterprise Work Management are only going to become more pronounced. These three trends, in particular, will continue to drive companies to seek greater work visibility and efficiency well into the future:
COLLABORATIVE TECHNOLOGIES AND THE IMPACT ON WORKPLACE CULTURE
The explosive global usage of consumer-grade social networking sites has had a significant impact on how we do business today. According to Pew Research Center, 72% of adults who use the Internet also use social networking sites. The behaviors and habits we have developed through our use of social platforms such as Facebook, Twitter, Skype, Instagram, and other interactive media have primed us for communicating and sharing information openly.
Ten years ago, it was not possible to manage the end-to-end work of our global teams in real-time, such as providing advice, asking questions, having a bird's-eye view into the projects that our team members are working on, or taking a detailed look when needed. Now it is. The same media we use to communicate in our personal lives is becoming incorporated into how we collaborate about work, and EWM is at the forefront of that transition.
FLATTER ORGANIZATIONS AND THE VOICE OF THE EMPLOYEE
The traditional brick-and-mortar organization with a pyramid- structured hierarchy and command-and-control management method is on its way out, yielding to a flatter and more flexible organizational structure where outdated management styles and information silos don't exist, collaborative work is expected, and the voice of the worker is powerful—and heard. These are big changes from the traditional model of a company and they will take some adjustment, but the returns will be significant.
According to The Role of Employee Engagement in the Return of Growth report, workers who are committed to their organizations put in 57% more effort than workers who consider themselves disengaged. If workers are engaged, they will be more passionate about their work and they will be more motivated to get work done and achieve results.
FLEXIBLE WORK POLICIES AND THE SEARCH FOR WORK-LIFE BALANCE
The reign of the 9-5 workday is coming to an end, as flexible work arrangements of one kind or another are increasing in demand. The modern workforce seeks a balance between a personal and professional life, and organizations are, to an increasing extent, recognizing that traditional schedules might not be the best fit for everyone.
According to Gallup, organizations that offer the opportunity to work remotely might have advantages when it comes to hours worked and worker engagement. Remote workers tend to log more hours than their counterparts who work on-site, and are slightly more engaged (32% engagement) than their peers who work on-site (28% engagement). Also, remote workers don't require office space, cutting back on real estate expenses, one of the most significant costs for businesses. But with this increase in dispersed teams spanning all time zones also comes an increased need for more effective methods of collaboration to keep teams united and connected to their work.
Each of these trends, and many other similar movements, are forcing companies to take a hard look at how work gets done. The complexity, the distance, the generational differences, and the proliferation of collaborative tools in today's workplace will continue to drive demand for EWM well into the future.
Want more like this?
Want more like this?
Insight delivered to your inbox weekly.
Keep up to date with our free email. Hand picked whitepapers and posts from our blog, as well as exclusive videos and webinar invitations keep our subscribers one step ahead.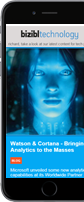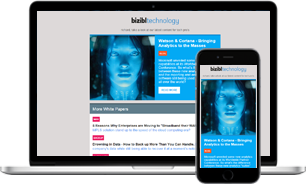 Want more like this?
Stay up to date with our weekly email