How Creative Agencies Choose The Right Pricing Model
Some agencies maintain relationships with clients by operating on a retainer basis. Some use a menu-based model whereby they charge a fixed fee for specific elements of a project. But the majority of creative agencies still deliver projects based on an agreed scope of works and set of deliverables. However, there is a shift amongst clients and agencies with both exploring more risky, but more rewarding performance-based or value-based pricing models.
This eGuide provides a summary of the most common remuneration models that creative agencies use today, and explores how agencies and clients seek to maximize value from one another.
Get the download

Below is an excerpt of "How Creative Agencies Choose The Right Pricing Model". To get your free download, and unlimited access to the whole of bizibl.com, simply log in or join free.
The Magnificent Seven
Here we look at the seven most common pricing models used by creative agencies:
1. Time & Expenses
One of the oldest and most commonly used models, this sees clients charged for the hours it takes the creative agency to deliver a project. Any external costs are either passed on to the client or marked up to create additional margin.
2. Opaque Pricing
This model provides little or no clarity to the client on how the price is calculated. As today's clients demand greater transparency from their suppliers, this pricing model is less widely used than in the past.
3. Monthly retainer
This is a familiar model to many advertising and PR agencies, whereby the client pays an agreed fee each month. The agency then takes care of allocating all the resources required to deliver any services up to the value of that retainer. However, as a result of the recent recession, clients are under pressure to achieve more from their marketing budgets and they prefer to know exactly how these are being used.
4.Project Fees
Working to an agreed scope of work, creative agencies use this pricing model to provide clients with a quotation for the resources required to deliver a project. Resources are allocated, based on an estimation of the number of hours or days it will take to complete the work.
5. Fixed Fees
When agencies apply a fixed fee option, they typically agree to a single price for the completion of a project. It can be an attractive model to clients, and agencies often use it to win business. However, the agency carries a risk to their profitability during the project lifecycle.
6. Performance Based Pricing
A growing number of agencies are choosing to take on projects and be paid, based on a combination of fixed costs and bonuses. These bonuses can be based on achieving agreed service levels, marketing or brand results, or reaching financial targets. However, performance-based remuneration (PBR) sees agencies risk some of their profit for the opportunity to earn even greater margins.
7. Value Based Pricing
As a way of building long-term and mutually beneficial relationships with new and existing clients, a growing number of agencies are choosing to adopt a value-based remuneration (VBR) model. This sees agencies paid according to the value of the work they undertake, based on its contribution to the client's business performance. This value can be measured against any number of KPIs such as volumes of new business leads or sales revenues.
The Right Balance Of Risk And Reward
A growing number of agencies are using performance and value-based pricing models as a differentiator. Working more closely as collaborators with clients and sharing risk and reward with them helps to establish a peer-level relationship. These present an element of risk and reward, (for both the agency and the client), but in an age when entrepreneurism is celebrated, these are becoming more commonplace.
Interest in VBR has been driven by 3 factors; tighter budgets that require more for less, the maturity of (and the range of services provided by) the agency concerned, and relationships.
Both agencies and their clients see value in long-term commitments and implementing new marketing models. These models allow agencies to know they'll see greater return when delivering great ideas, campaigns and strategies. However, these co-risk based projects also mean that agencies need to accurately assess project costs, resources and financial performance to manage how they invest in them.
When should you use PBR?
Performance based remuneration (PBR) is best used as part of a long-term client/agency relationship. Typically, the client will identify specific aspects of an agency's performance that will be critical to their success. They then create measurable criteria against which bonus payments are made, ensuring the agency's objectives are achievable. Performance over time can be measured in many ways, for example:
Delivering efficient processes
Completing tasks and projects on time and to budget
Minimising administration overhead and costs
How do you implement PBR?
The steps to implementing PBR are quite straightforward. Firstly, the client will identify the specific attribute of the agency's performance they wish to incentivize and reward. Both parties then negotiate performance targets, metrics and rewards, and agree the level of normal remuneration the agency is prepared to risk.
Bonus payments are typically paid quarterly or half-yearly with targets normally reviewed and adjusted annually.
When should you use VBR?
Value based remuneration (VBR) can be used as a way to establish new client/agency relationships or maintain existing ones. It's normally used when creative agencies are providing specific tasks or deliverables which clients can put a value to. These can be full campaigns, one-off projects or even contributions towards a long-term corporate strategy. If a pre-agreed level of value is created and can be directly attributed to the agency's work, bonuses become applicable. Value creation can be measured in many ways, for example:
Direct responses to advertising or marketing campaigns
Increases in sales revenues or market share
Savings in administration and operating costs
How do you implement VBR?
To implement VBR agencies must choose whether to apply a value pricing or value creation model. Value pricing requires agencies to determine how much the typical client values their output as well as the particular attributes they value most. Value creation requires both parties to identify areas where the agency will significantly contribute to the client's overall profitability.
Historical data will show an agency the cost of each element to be delivered, making it easier to replicate the level of remuneration, based on either current or desired results.
Conclusion:
Today's creative agencies not only need to consider profitability when they choose a pricing model, but also how it:
Affects the relationship with their client
Can be used to win more new business and retain more clients
Attracts a new breed of entrepreneurial creatives
Improves the fortunes of both agencies and clients
Want more like this?
Want more like this?
Insight delivered to your inbox
Keep up to date with our free email. Hand picked whitepapers and posts from our blog, as well as exclusive videos and webinar invitations keep our Users one step ahead.
By clicking 'SIGN UP', you agree to our Terms of Use and Privacy Policy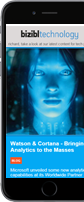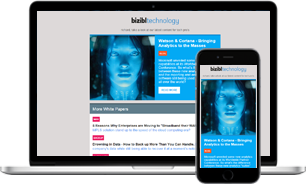 Want more like this?
Stay up to date with our content email