Keeping track of customers' data in the online and offline world is challenging. People are using more devices and channels than ever, which is making it difficult to know where a customer journey starts, when it ends, and most points in between. According to YouGov in April 2015, the average household has 7.4 internet-enabled devices in their homes, although this is increasing all the time with the rise of the Internet of Things. Furthermore, ad-spend on mobile is predicted to exceed desktop by the end of 2015.
To further complicate matters, many customers are interacting with companies socially, via Twitter, Facebook and the like. Being able to bridge the gap between online and offline data is imperative when evolving a business into a data-driven one – a business that is better able to serve and ultimately make a real difference to the bottom line.
In this whitepaper, we will discuss how Big Data has evolved and what is proving to be necessary in order to take your data strategy to the next level. We will discuss the challenges of a more complex customer journey; how to manage data within your organisation so that the data becomes a fundamental part of the decision-making process and how your organisation can get real value from evolving its strategy to ensure the business is truly a data-driven one.
Get the download

Below is an excerpt of "Big Data Evolution". To get your free download, and unlimited access to the whole of bizibl.com, simply log in or join free.
Understand your customers and the more complex customer journey
Building data around customer needs
While there are efficiency benefits to be realised from applying insights revealed by Big Data, the main way most organisations are rewarded for their Big Data endeavours is when the customer says, "Yes, I will buy from you". Therefore, it is becoming increasingly clear that putting the customer first, putting him or her at the heart of the organisation, is imperative. Big Data is there to serve that goal, rather than be a goal in its own right. By evolving your data strategy to the next level, your company can build a picture of the consumer, and can:
Engage with consumers on a one-to-one basis
Having the right information to be able to communicate with individuals will strengthen your relationships and enable you to speak to consumers in a way that resonates with them. Personalisation is a key priority for marketers, according to the Digital RoadBlock study by Adobe with 76% of marketers believing that to succeed in the 21st century, they need to be more data-focused. Before you can personalise, however, you need to 'recognise'; identifying the individual regardless of device and channel, building the best view of them to enable personalisation.
Build a Service
Online used to be the place where people could buy cheaper products or a no-frills service. However, we know this has evolved, data can help forward-thinking companies create a personalised service whether shoppers choose to buy online/offline, or a combination of the two. Despite the danger of online commoditisation, there is significant potential to build a long-term, profitable relationship online or across the online and offline mediums.
Curate products that customers really want
There is an overwhelming choice online, so smart companies can use their data to really help customers cut through all the online clutter and present them with what they really want. Companies can also use the information to create products and service offerings more customised to the individual.
Interact with customers on their purchasing journey
Being able to track a customer's purchasing journey and interact with them to potentially influence that purchase with a well-timed email, or by adjusting the company's website to highlight a product or service, is a way in which accurate data collection can make a difference to the return-on-investment of real-time marketing.
Reinventing Big Data within your organisation
In order to create an environment where your organisation can engage with customers wherever and whenever they choose to interact with you, you need to be able to reinvent Big Data within your organisation to be fit for purpose. Successful businesses are learning to be truly digital natives and data neutral in order to be able to achieve this level of customer engagement. Critically, it's important to avoid the Big Data backlash that's increasingly apparent. The reality is, there is more data than ever before, it's coming to us faster than ever before, and more of it is unstructured. Big Data simply has to be real whether you love or loathe the term. Lack of comprehension is reinforced when using the term for every aspect of data and data management. The focus needs to be firmly on what positive change you can bring about as a result of tackling today's data.
Case Study - Data Integration Guardian News & Media
Guardian News & Media (GNM) - publisher of the Guardian and the Observer - wanted to be able to engage with its readers in a two-way relationship.
Acxiom worked with GNM to create a single customer view. Its readers access GNM via a number of different ways – from mobile, social media through to conferences. It helped GNM integrate 75 sources of online and offline data.
By developing a bespoke platform, GNM has been able to deliver more timely and relevant digital content to its audience.
Best of all, it is future-proof. As the number of touchpoints grows, the platform has been built to enable further integration of new consumer touchpoints, data sources and functionality.
Before you reinvent Big Data within your orgnisation, you need to:
Understand your customers' journey
The path to purchase is much more complex these days. With the Big Data 'renaissance' we now have data that reveals the customer journey is far more complex than the overly simplified linear journey we marketers were originally limited to. We now know there are many micro customer journeys within the bigger macro journeys, e.g. the many micro iterations of search, before moving to the next macro step of consideration; or the micro iterations of consideration which influence the macro step of purchase. According to Google research, some 78% of people now use the internet to research products and services, and 71% of in-store shoppers who use smartphones for online research say their device has become more important to their in-store experience. The research also found that online-to-store journey being used by 67% of shoppers and store-to-online by 42% of shoppers. Mobile search to in-store or online purchase is now used by 39% and 29% respectively, so knowing how your customers shop with you is vital to understanding how data should be collected and used within your business.
Understand how consumers use digital social channels
When making buying decisions, customers are keen to compare product reviews and even consult blogs and social media to help them to make up their mind. This makes it much more challenging for marketers to influence decision-making as shoppers turn to key influencers, friends and family to help them to make up their mind. In fact, Cisco research shows that in the last two years this consultative approach to shopping has increased by 13% to 42%.
Understand how to use data responsibly and safely with the customer's best interests at the heart of your data strategy
Customers should always feel they are in control of their data. To that end, companies need to be as transparent as they can about their data uses, both now and in the future. By building a system with layered notices, which enables customers to understand how you are using their data and why (and giving them the power to not hand over their personal information if they don't want to, or to opt out) will help your company build a trusting and loyal relationship with your consumer. Channel 4 is an organisation that has put its viewers in control of the data that it shares with the business. As a result, it claims that 79% of viewers voluntarily give their postcode to the company because it has been able to explain that by doing so the channel is able to serve more relevant advertising to its viewers. Extra care needs to be taken to explain other more complex uses, particularly when disparate on and off-line data sets are being combined and mined. Another example is Guardian News and Media. They recently created a video that informs customers about why they needed their data - increasing transparency and trust. Ethical data use, over and above bare legal compliance, might impact revenues in the short term but will add to brand value in the long run.
Organising data
Once you understand how customer data can benefit the business and have taken the time to work out your customers' purchasing journey, it is vital to decide who is best placed to be in charge of organising your data to effectively build relationships with your customers. Many businesses are confused about whether data belongs in the hands of the Chief Marketing Officer or the Chief Information Officer.
A key challenge that companies face today is working out how to manage the ever-increasing plethora of data sources. Successful businesses need to be able to combine sources of data from inside and outside of the company. Companies tend to rely on internal data, but businesses will get a fuller view by taking data from outside of the company, such as social data. Those that are able to pull their data together to get a contemporary single customer view will be able to execute effective campaign management and effective cross-channel marketing, at scale, across multiple channels and devices.
A regular mistake made by marketers and IT specialists alike is to think that new technology is the answer. Terms such as 'Hadoop', 'Cloud' and marketing technology 'Stacks' are valid in the appropriate contexts but care must be taken to select the right tools to support and enable your data strategy. Key considerations include: what is the strategic roadmap for which you need to plan data and technology roadmaps; is the technology (hardware and software) therefore fit for purpose or over/under-kill; will it scale; will it integrate easily or at all; am I better with many technologies from one vendor, or should I compile best-of-breeds/ best fits across them? The list goes on, but a final key consideration is around customer recognition and ensuring that the data you submit to the solution is as accurate as possible. Data connectivity is essential in our multi-channel and device world, so making sure you accurately identify the individual is fundamental to making the right connections.
Organisations should be customer-centred to get the best results. And, the best customer representatives within companies are marketers. So, it stands to reason that marketers should be in charge of customer data to get the best results for your company, as they are best placed to lead the organisational challenges of data and take your data strategy to the next level.
When organising data within your business, marketers should be:
Working with the CIO, IT Director, and COO to specify and develop and maintain business as usual systems and processes
Marketers need to be able to network across the business. They need to be able to communicate and work effectively with the data and IT leaders within the business to create a system that works across the business. According to Accenture, only one in ten marketing and IT executives believe that collaboration is at the right level, so businesses will need to work harder to bridge this gap in order to effectively manage their data.
Creating an environment where companies can work across departments
Eliminating organisational silos is key to being able to build effective relationships with your customers. If a marketing department doesn't have access to data across the business then it can lead to a disconnect between what a marketer thinks a customer wants, and what the customer actually wants. Being able to centralise data sets across departments means that your business (and its marketing leaders) will get a 360-degree view of your customers.
Examining Data skill levels
Making sure people have the right level of expertise to be able to harness the power of data is something that many businesses are looking at. According to a Government Policy Paper, Seizing the Data Opportunity: A Strategy for Data Capability, a lack of skilled staff is preventing companies from implementing data analytics.
Plugging the skills gap needs to be a top priority for business leaders as, according to a report by PwC, 62% of business leaders believe that Big Data has the potential to create business advantage. And, according to IBM research, only 24% of chief financial officers feel that their current technology teams are up to the task of data integration. By identifying the gap within your business you can ensure that you are recruiting the right specialists that will enable you to take Big Data to the next level at your organisation.
Part of the challenge around skills is being able to adjust up or down as required. Some Big Data projects are significant in scale but may not require the same volumes or kinds of resource in the operational state as in the development stage. Having the right partners is essential in making sure that the vision becomes a reality and in a timeframe that allows the business to capitalise on the opportunity
Big Data evolution in practice
As your data strategy evolves, it is imperative to think about the boundaries you will set around collecting, processing and using personal information. The DMA study 'Data Privacy: what the consumer really thinks' highlights that many consumers are happy to hand over their information if there are specific customer benefits. With 54% comfortable with this benefits exchange and with 22% who show no worries about sharing their details, it's clear that the majority of people are comfortable living in a data-driven era. However, if you step over the line, consumer trust will wane and reputations can be ruined. Inappropriate data use can be shared in an instant on social media, so it's essential to stand in the shoes of your customers as you turn your business into a data-driven organisation.
Analytics & Insight
Once data sources have been unified, it is important to look at how that data can be used within your business so that your strategy can be taken to the next level. This is at the very heart of driving customer value from data; the data may be big but once 'tamed', it is analytical endeavours that will yield insight that makes the difference.
Expand reporting
You will be able to pull together data across the business to look at key trends and insights. These insights will form part of your marketing strategy, and will give you a solid understanding of your customers, as the data will reflect insight from departments across the business. By collating and analysing this data, leaders will be able to spot problems and opportunities more quickly, enabling a more transparent view of the business, which will enable better planning and execution of customer marketing campaigns.
Integrate/replace legacy systems
A problem for many businesses is how to integrate legacy systems once new technology supersedes it. According to Business Technographics, 75% of North American and European enterprise IT budgets are spent on operation and maintenance of legacy systems.
Some companies have invested in platforms that enable them to integrate new technologies and data sources. (See case study on The Guardian News & Media, Page 5).
Case Study: Putting customers at the heart of business - Macy's
When Macy's department store wanted to be able to better serve its customers, it turned to Acxiom to centralise its data, which was scattered across company departments.
By pulling together all of its data sources, the historic retailer is now able to understand their customer, however they choose to shop.
Macy's can now match more than 70% of all purchase activity to a unique customer record in CIM.
Data Connectivity & Recognition
It is one thing to integrate or replace systems, but it is another, much wider-reaching challenge to connect data across the whole of the customer experience. Most competent marketers today reach their customers through search engines such as Google or Bing, through their ad networks, Data Management Platforms (DMPs) and Data Side Platforms (DSPs), through technology stacks such as IBM, Salesforce, Adobe or Oracle, through social networks like Facebook and Twitter. It is relatively feasible, but not necessarily easy, to share data within these platforms and networks, but sharing across them is very difficult. Of course, the consumer operates across them all without regard for the complexity this causes and in turn, most marketers have to work across much of this landscape with new and legacy aspects alike. The bottom line is; being able to do so is one of the biggest challenges and one of the biggest opportunities.
Acxiom's view is that customer recognition is central to achieving this. The ability to recognise individuals, (not just personas or cookies), consistently and accurately, regardless of media, channel or device enables us to share data with confidence. Acxiom's AbiliTec customer recognition technology was first introduced in 2000 using knowledge-based matching to achieve far greater accuracy in identity resolution. Now in these multi-channel, multi-device times, AbiliTec gives marketers the ability to deliver recognition wherever the individual is.
In terms of data connectivity, the key trend is around 'onboarding' i.e. activating customer data in the digital space. Acxiom's LiveRamp Connect is leader in this area. It allows marketers to use their customer intelligence, e.g. CRM data, that would not normally be applied online, through anonymised hashed matches, to deliver a more relevant and consistent experience in normally annoymised digital channels. Onboarding is seeing significant growth which is hardly surprising as marketers seek to connect and close the gap between online and offline customer marketing experiences.
Recognition and Data Connectivity are two sides of the same coin and together they will make a fundamental difference to the marketer's' ability to deliver a connected, consistent customer experience.
Conclusion
Taking Big Data to the next level is a big challenge for many businesses. It is fundamental to understand the more complex customer journey in order to ascertain how to organise your data collection. For many, this will mean completely reinventing Big Data within their organisations, and putting top-level marketers in charge of this challenge.
To succeed at creating a data-driven organisation you need the entire company, from the chief executive downwards, to understand the value that data can bring to the organisation and its marketing communications.
However, putting a data-driven strategy into practice requires a business to walk in the shoes of its customers, and recognise the boundaries of collecting and using personal information
The future of Big Data is full of potential. Creating a truly data-driven organisation will build a clearer picture of your customer, which will lead to more intuitive marketing communications. But, a Big Data evolution can also change the entire business by enabling it to develop products and services that better serve customer need, and this will ultimately bolster the bottom line.
Are you part of the Big Data evolution?
Want more like this?
Want more like this?
Insight delivered to your inbox
Keep up to date with our free email. Hand picked whitepapers and posts from our blog, as well as exclusive videos and webinar invitations keep our Users one step ahead.
By clicking 'SIGN UP', you agree to our Terms of Use and Privacy Policy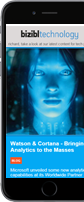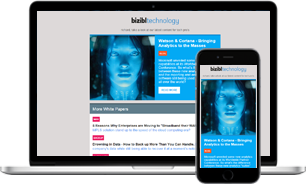 Want more like this?
Stay up to date with our content email