A Beginner's Guide to Marketing Data Analytics
It is easier than ever to start a business or to reach your target audience online. Thanks to smart companies and their ability to understand and track a user's behaviour, reaching the right person at the right time is easy. Or, is it?
Many marketers only deal with a small handful of platforms, such as Google Adwords and Facebook, and are quite happy with the possibilities these native campaign managers offer. But what if you want to dig deeper and add your display campaign data to your analysis? You may need to incorporate data from Adroll or Sizmek that is enriched with data from Meetrics. You may also have a number of local media deals and some PPC campaigns on your favourite product listing pages.
Moreover, we also have the possibility of adding TV data, outdoor performance data and sales data from Nielsen into the mix – don't let me get started with weather data. So, you get the message. Before you know it, you might find yourself drowning in the sheer amount of data generated by these campaigns, unable to generate the best insights to optimise your campaigns and improve those all-important KPIs.
To conclude our introduction, we are living in great times where businesses are able to use the latest cutting-edge technology to reach customers more effectively than ever before. And if that in itself is not enough, you can harness the power of smart data to beat the competition, get the best possible return on your investment and finish top of the class. Get ready to analyse your efforts and by learning from every step that you make. We created this handy e-book to give you a short overview of why marketing data is often fragmented and complicated to tame. We hope you enjoy this introductory e-book!
Get the download

Below is an excerpt of "A Beginner's Guide to Marketing Data Analytics". To get your free download, and unlimited access to the whole of bizibl.com, simply log in or join free.
Want more like this?
Want more like this?
Insight delivered to your inbox
Keep up to date with our free email. Hand picked whitepapers and posts from our blog, as well as exclusive videos and webinar invitations keep our Users one step ahead.
By clicking 'SIGN UP', you agree to our Terms of Use and Privacy Policy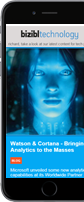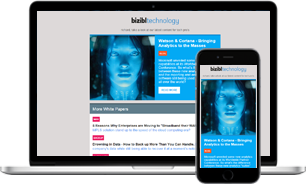 Want more like this?
Stay up to date with our content email