Become a Global Marketing Guru
You work hard to develop compelling content marketing campaigns but did you know 70% of internet users are not native English speakers, and 75% of the world's economy is outside the USA? Learn the 5 strategies you must master to become a global marketing guru. Leverage your marketing content fully across global markets to win the hearts and minds of international customers.
Get the download

Below is an excerpt of "Become a Global Marketing Guru". To get your free download, and unlimited access to the whole of bizibl.com, simply log in or join free.
It's complex out there.
As a global marketer in today's digital age, it's critical to connect with your customers in their language, wherever they are, on their preferred devices and channels.
To master the customer experience journey, you have to take into account how they want to interact with you online – and that differs by country and culture.
Global digital marketing checklist:
Is your marketing content and web strategy aligned with your revenue goals by region?
Are you familiar with the translation solutions available to meet your customers' expectations?
Do you understand your customers' preferences and how they differ by segment, region and language?
Do you have the right tools in place to effectively manage your global marketing programs across multiple channels, languages and devices?
Let's take a look at five key areas where you can start focusing your efforts to drive global digital marketing success:
Tailor your global content strategy
Boost your international SEO
Make your multimedia content multilingual
Tap into global social intelligence
Master multilingual website management
Tailor your global content strategy
Content has exploded in both type and volume, creating a daunting landscape for you to navigate. Your global content requirements get more complex every day. That means you need a fresh approach to your localization strategy.
It's not time, cost or resource-efficient to translate all content manually. Choose the best translation method for your content based on its value within the customer journey.
Categorize your content by:
Its worth to customers
Its shelf life
Where it's consumed
How it's used
The stage in the sales cycle
Impact to your brand
Human translation
Suits: High-quality content that contains subtle nuances and should be interpreted by a native speaker. Especially for content where it's essential to communicate your brand identity and values clearly and accurately.
Examples: Advertising copy, corporate web copy, public relations materials and brand collateral such as corporate brochures.
Hybrid translation or intelligent machine translation
Suits: Structured, well-written content that's delivered at a steady pace. Here the speed and cost of translation are also important factors. Content is run through customized machine translation engines before speciallytrained translators begin post-editing.
Examples: Web product descriptions, product brochures, technical documentation and help guides.
Machine translation
Suits: Content that requires real-time, speedy translations at relatively low costs. Here volume and speed-to-market are greater considerations than precision.
Examples: User-generated content such as reviews and social media commentary, customer service materials and live chat.
Think 'global' early on
Save headaches further down the line by considering localization needs right from the moment you start creating content.
Will your content need tailoring for different countries, cultures and languages?
Do you need to include different examples, scenarios or customer references to relate to local challenges?
Are there regulatory or legal differences to bear in mind?
If you begin the content creation process thinking globally from the start, you are far more likely to write and structure your content in a way that is easier to both translate and localize.
Boost your international SEO
When it comes to search engine optimization, there are a few localization strategies you can quickly start putting in practice in order to:
Increase your website traffic
Decrease bounce rates
Improve the relevancy of your search results
Encourage online conversions
Raise your visibility in popular local search engines
Drive ROI on pay per click (PPC) ads
Boost page rankings on important topics
Making your online content available to your customers wherever they are, whatever their device or language – should be your top priority.
Identify your search engine targets
Popular search engines differ from country to country. Find out which search engines are the most popular in your target markets and optimize your websites accordingly. Benchmark your current rankings on these engines so that you can measure your ongoing success.
Find the best search terms in each language
Direct keyword translations are not good enough
You may invest considerable time and effort on finding the right keywords for your domestic markets today, but applying direct translations isn't always the answer. People think differently and structure search phrases in unique ways based on their country and culture, even mixing English with local language. You need to research and define the best set of keywords relating to your brand, products and services for every market you serve. In Italy, the direct Italian translation for 'cheap flights' is 'voli economici'. But the hybrid English/Italian term 'voli low cost' has eight times more hits.
Create an SEO memory bank
Save and share your hard work. Store your market-specific keywords in a central database so that your SEO experts and online contributors alike can incorporate them into your website content. Include the terminology into the body of text, metadata descriptions and all tags to drive your search rankings within different local search engines.
Next steps:
Advanced search engine algorithms such as Google Hummingbird 13 are changing the landscape of SEO. It's not as easy as it once was to manipulate search results and boost rankings. As focus shifts towards creating a better overall visitor experience, here's how you can stay abreast of this trend:
Create relevant, quality content around a particular family of topics and keywords that you would like to boost rankings for, and make it available in local languages.
Proactively link back to your site at every opportunity. Social media plays a critical role and it's important to identify the right social channels for each market.
User experience matters and will affect your rankings. Design your website to provide a quality experience across all languages.
Ensure your metadata and coding is clean, logical and searchcrawl friendly. Remember to take into account the requirements of each of your local search engines.
Make your multimedia content multilingual
Whether you're managing marketing for a B2B or B2C company, video is a critical tool for attracting and engaging your audience. It's one of the most accessible and engaging ways to interact with your customers and prospects around the globe.
As with text, customers prefer to watch videos in their native language. It makes the subject matter easier to understand, building brand trust and inspiring action.
The thought of optimizing your video for different countries and languages may seem scary, but it's a valuable asset in the digital marketer's toolkit, strengthening branding, awareness, lead generation and customer satisfaction.
The key is matching the right localization method to your video to help keep costs and timelines under control.
The brain processes visual data 600,000 faster than text
One minute of video is worth 1.8 million words
90% of consumers globally watch video content over the internet
Subtitling
The most cost-effective method of tailoring video for international audiences. The original audio file is transcribed and text subtitles are overlaid on the video. Typically any on-screen text will remain in the original language.
Suits: How-to and informative videos, usergenerated videos and cases where it's obvious that the information originates in a different language or country.
Voice over
For when it's important to watch the video in local language. After transcription and translation, a professional native voiceover artist will re-record the audio track. The new audio is inserted into the video in place of the original audio.
Suits: Videos where there is no one speaking on screen, or where you want a newscast type production with the original voice turned down in the background.
Full-scale production
For when you need to create a truly professional finish. All text, graphical elements and audio tracks are translated, tailored and recreated, so that the end result looks and feels as though it was originally created in the viewer's native language.
Suits: Professional branding, awareness and advertising videos where quality is paramount and budget is less of a concern.
YouTube is the 2nd largest search engine worldwide
64- 85% of people are more likely to buy after watching a product video
7/10 people feel positively about a brand after viewing their video content
TOP TIP: Think about localization from the start of a video project. Decide on the appropriate markets, languages and content, mapping to the most effectual video localization technique. This will help guide the production process avoiding mistakes further down the line, while enabling you to deliver relevant content to your target markets within cost.
Tap into global social intelligence
Marketers like you are feeling the pressure every day to drive activities that really accelerate sales. Faced with flat budgets, a faster-paced global economy and better informed consumers, it's a huge challenge for you to attract and retain new international customers, as well as deliver a higher ROI with every targeted campaign and product launch.
You may be familiar with your domestic audience, but do you know your global customer? – What they care about, the triggers behind their attitudes and behaviors and the different cultural nuances from country to country?
Maybe you've tried traditional market research methodologies such as surveys, focus groups or complex software that promise in-depth insights. These are costly, time-consuming and difficult to execute in multiple languages.
Recent SDL research into six global hotel chains found that while customer experience satisfaction levels in the United States were high for these leading brands, big gaps appeared in other markets. By analyzing the global conversations taking place online in local languages, the team identified patterns which pointed to a weaker brand affinity in Spain and Germany. Companies are able to take decisive action based on comprehensive, data-driven social intelligence such as this.
58% of consumers are willing to pay more for a superior customer experience
80% of organizations believe they deliver a superior customer experience
8% of customers surveyed actually agree
There is so much digital information out there about your customers
Harnessing that information to get a deeper understanding of your different global markets, languages and cultures, means you can deliver overall better international customer experiences. With the right social intelligence mechanisms in place, you can:
Understand global consumer behavior: uncover the buying journey for different segments and plot their next likely steps.
Capture more international buyers: tailor your strategies for regional product launches and brand campaigns. Monitor and adapt your campaigns in real-time based on responses.
Create engaging, tailored content: understand what type of content appeals to different segments to drive resonance and engagement.
Promote global brand advocates: consistently meet your customers' expectations to create passionate evangelists who will amplify your marketing message.
Social intelligence checklist:
Uncover where the strongest opportunities are to influence purchasing behavior
Find out how to prevent costly mistakes before a product or brand launch
Start using real-time feedback in your customers' language to adjust campaigns
Compare your brand affinity globally and how you rank against your competitors
Easily track and measure your campaigns against your marketing objectives
Cut down time and costs involved in traditional marketing research
Master multilingual website management
The ultimate goal of optimizing your content, SEO, video marketing and social media efforts for global audiences is to drive traffic to your websites. It's where your marketing efforts bear fruit. But what does the backend of your website look like? Do you have the right content management system (CMS) and translation technology in place to support consistent global user experiences?
CMS health check:
Are translation capabilities integrated into your CMS?
Is your productivity compromised because of slow, bugridden or poorly designed tools and systems?
Can you easily launch new websites in different languages?
Can you quickly post content, images and multimedia on all your sites?
Are you able to optimize your different sites for search and social and easily test page designs?
Do you need better support to execute marketing in multiple languages?
Integrate your translation management
With all the new types of content emerging as well as the sheer volume, to maintain multiple websites and remain globally relevant, you need a streamlined translation process behind the scenes.
Integration of your translation management tool and web content management system can dramatically speed up the time it takes to publish new content.
Integration in practice:
Let's say you have eight different language websites and you want to make updates to a product page. You can edit the content in English, for example, straight from your CMS and then quickly and easily send the page for translation from the tool. You don't have to painstakingly highlight only the copy that has changed or work outside the system. Your translation memory then recognizes previously translated content, so it will only translate the new text, saving you time and money, while the translated copy is automatically populated on your language sites directly from your CMS.
Use machine translation to your advantage
Machine translation often gets a bad rap owing to the various free, yet rough translation tools available online. But machine translation can be more sophisticated than you think. With trained translation engines tailored to specific industries, you can get a match that meets your time, cost and quality requirements. Here's how you can use it to your advantage:
Translate user-generated content
Equip your customers to talk to one another about the products and services you're offering. Delivering customer reviews, social posts and forums across languages is a great way to engage global audiences. But the vast quantities of content created and its relatively short shelf life makes human translation costly and frankly infeasible. By integrating customized machine translation into your online and social platforms, you can ensure your relevancy across markets, serve up a broader range of credible content and provide a better customer experience for all.
Adopt truly-multilingual chat In today's digital world, your customers demand instant feedback from your organization. But providing such a high level of engagement in multiple languages can be a challenge. By integrating machine translation functionality into your instant chat tools, you can provide the real-time, two-way communication your customers expect. Your employees don't even have to speak multiple languages, yet they can still support customers throughout their buying journey.
Let's look at this example of a Spanish customer who wants help with one of your products:
They type their question into the online chat box in Spanish.
This is automatically translated and delivered to the help agent in their native language, let's say English.
The English-speaking agent types their reply in English.
This response is automatically translated and delivered back to the consumer in Spanish.
TOP TIP: Involve marketing in the CMS decision-making process early on. Content creators should be brought up to speed, invited to provide feedback on usability and should be given the right technology and processes in order to fully support multilingual web publishing.
In summary
Global marketers who are able to successfully navigate the maze that is localization and translation, will ultimately succeed in winning the hearts and minds of their international customers. And with the right partner, you can overcome time, cost and technical barriers to connect with your customers in new, meaningful ways.
Want more like this?
Want more like this?
Insight delivered to your inbox
Keep up to date with our free email. Hand picked whitepapers and posts from our blog, as well as exclusive videos and webinar invitations keep our Users one step ahead.
By clicking 'SIGN UP', you agree to our Terms of Use and Privacy Policy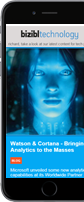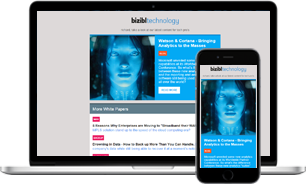 Want more like this?
Stay up to date with our content email