Baby Food Brands on Social Media
What can baby food brands do differently and which content to post to get outstanding results in your own social media marketing? This study looks at the data-based best practices of the best baby food brands, what kind of content they post and promote and outlines the results all baby food brands should benchmark to.
This report is focused on:
Post Distribution: What Gets Posted and What Works
Paid Strategy: Branded Content Needs Promoting
The TOP 10 Benchmark for Baby Food Brands
After reading this report, you will understand how to integrate branded content successfully and how to boost your social media ROI.
Get the download

Below is an excerpt of "Baby Food Brands on Social Media". To get your free download, and unlimited access to the whole of bizibl.com, simply log in or join free.
Baby Food on Social Media
Learn the Best Strategies for User Engagement, Post Promotion, & Benchmarking
We analyzed 10 brands that do exceedingly well on Facebook from the FMCG baby food category, either because of fan count or interactions, or growth. For a month, we tagged all of their posts by content category. This report is the result of that unique analysis.
The pages vary in their size, but certain tactics are popular across the board. Learn what the best of the best do to create great results.
Baby food brands on Facebook have a particular challenge: not only do they have to promote their brand, but also build a community in which new parents will be able to interact with each other about their lifestyle, issues, and, of course, their little ones. All this while building trust for their brand.
This means using social media the way it's meant to be used: as a two-way communication channel. But making a community that favors that doesn't happen overnight, and neither does it always happen organically. In fact, the top 10 brands we picked have their own tactics to invite that participation from the fanbase and start a conversation. This study looks at the data-based best practices of these top 10 brands, what kind of content they post and promote and outlines the results all baby food brands should benchmark to.
In this report
Post Distribution: What Gets Posted and What Works
Paid Strategy: Branded Content Needs Promoting
The Top 10 Benchmark
Post Distribution: What Gets Posted and What Works
Baby Food brands do a great job of building communities around their brands and getting parents to engage with their content. The top 10 actively ask their fans to participate, whether it's asking fans to contribute stories of their kids, or to submit pictures for a contest. This strategy pays off: contests and posts inviting fan interactions get the most interactions. The more engagement a brand gets, the more visibility it gets, and the better the brand recognition.
Post and Interactions Distribution Avg for Top 10 Brands
The most common type of post for baby food brands is the fan interaction - a post that directly asks the fanbase to engage in a particular way. For 8 out of the top 10 this is the most used post-type. 45% of all posts for those 8 brands are all about inviting user participation. This is one of the tactics these top 10 brands use to open up the channel for communication.
These posts also do what they're supposed to - they get the most interactions out of the bunch. However, for several brands, the most engaging post type is the contest. Little Dish, Organix Food and Ella's Kitchen all get more than half of their interactions with contests.
You can also always poke fun - 15% of the top 10's posts are interesting or funny posts.
These brands get a high amount of comments and shares - which means they're champions of using social as a 2-way communications channel. Ella's Kitchen is especially great at getting comments. Make sure your interaction-distribution is as chock-full of comments and shares (the most important interaction on Facebook as of late!) as the top 10's.
Check out the breakdown of interaction types (that we pulled up in Socialbakers Analytics in a couple of clicks).
Distribution of Interactions
TL;DR
Parents want to talk! Build a community around your baby food brand and invite participation from your fanbase to create a two-way channel on social media. Use posts that directly invite user participation and contests to get your fanbase to comment and share more. These posts should account for half of what you post.
Your high engagement rates will ensure higher reach, while fans that interact with your content are more likely to remember and recommend your brand to their friends. The better your reach and engagement are, the more visibility your brand gets, and the more your audience sees your content, the better they will remember it next time they see it in a store aisle. And when you build a strong community around your brand on social media, you'll also get a loyal fanbase who will interact with both the fun stuff you post and the branded content.
Paid Strategy: Branded Content Needs Promoting
By the end of last year, around 17% of all posts on Facebook were promoted. Organic reach is not entirely gone yet (and Socialbakers Analytics clients keep good organic reach), but having a smart promotion strategy for your posts is getting more and more important. Knowing which posts to promote and how much to do it depends greatly on your industry, region and direct competition. Check out how the top 10 do it and learn from them.
Within the top 10, the most promoted posts were product sells and brand video and links:
Most promoted post types
Here's an example of a promoted post from the product category:
Some companies knew better which posts to promote and got more bang for their buck, like Cow & Gate, Bellamy's Organic and Enfamil.
Promotion Effectiveness
It's crucial for your strategy to know what your competition is promoting. Using Socialbakers Promoted Post Detection you can find out how much and which posts your competition and your team is boosting and spend smarter!
TL;DR
While content that invites fan engagement gets great organic interactions, branded material needs some budget to get better results. Monitor what your competition promotes most with Socialbakers Promoted Post Detection and create a smart paid strategy!
The Top 10 Benchmark
Don't ever measure your performance in isolation - the numbers just won't be actionable. When you compare to a competitor, an industry benchmark or one of the best brands in the industry, you can evaluate both performance metrics and tactics to see what works best, what doesn't, what to change and where to improve.
These top brands know what they're doing. They engage their audience by asking for direct participation and making contests for their fans. This ensures the creation of a community around their brand, since their fans not only like their content, but comment and share more than fans would on an FMCG Food page. Branded content needs some promotion though, so put some budget behind these posts. When you know how and what your competition boosts, it gives you intelligence to create an effective ad strategy.
Monitor the below metrics to evaluate your own social media performance. The numbers represent the average for the metric for the top 10 brands in this report, for one month. This is your benchmark for the most important KPIs.
To find out how your own brand measures up to these standards, try a free trial of Socialbakers Analytics! You can compare your brand to up to 10 brands, custom labels, or pre-set benchmarks.
You can create a benchmark for the best brands in a category like we have here, or you can compare your page to the industry average, which is pre-set right in the solution.
| | |
| --- | --- |
| Interactions on Page Posts | 20 571 |
| Likes of Page Posts | 15 073 |
| Comments on Page Posts | 1 987 |
| User Posts | 57 |
| User Comments | 1 713 |
| Questions Response Rate [%] | 92% |
| Questions Response Time [min] | 14:41:32 |
| Questions Respondable | 13 |
Take-aways
Community building is key for baby food brands: create better results by asking users to share their stories or creating contests for them.
Promoting the right brand posts is important; do your research on what and how much your competition and industry-leaders promote and apply to your own strategy.
Measure against industry and competitors: competitive analysis is central to finding out the best strategy for your industry.
Want more like this?
Want more like this?
Insight delivered to your inbox
Keep up to date with our free email. Hand picked whitepapers and posts from our blog, as well as exclusive videos and webinar invitations keep our Users one step ahead.
By clicking 'SIGN UP', you agree to our Terms of Use and Privacy Policy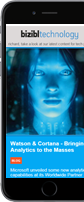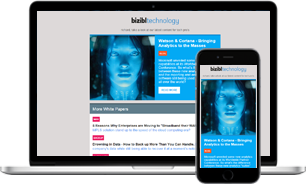 Want more like this?
Stay up to date with our content email