Assessing Campaign Management Technology
Campaign management solutions provide a vast set of capabilities covering multiple aspects of marketing. In trying to evaluate solutions, CMOs often struggle to differentiate the capabilities of one vendor from another. Indeed, most vendors are using the same broad messaging and promoting apparently equivalent features and benefits on their websites, in their datasheets and in their marketing presentations. This guide provides a comprehensive list of questions and criteria to help companies evaluate campaign management solutions and to help them better differentiate the myriad of solutions that are currently on the market.
Get the download

Below is an excerpt of "Assessing Campaign Management Technology". To get your free download, and unlimited access to the whole of bizibl.com, simply log in or join free.
Introduction
Context
"It's no longer a question of whether technology plays a role in marketing; it's about what role the CMO needs to play in selecting the best solution to drive marketing and overall business success." This is how Sheryl Pattek from Forrester Research, Inc., introduces her study entitled, "The CMO's Role in Technology Purchasing," published in June 2013.
The CMO's role is changing dramatically. Marketers are facing numerous new and significant challenges: a huge increase in communication channels, an explosion of data, and rising customer expectations for realtime, cross-channel, one-to-one personalized experiences with brands.
To succeed, marketers have no choice other than to embrace technology. Campaign management solutions are often considered the cornerstone of marketing strategy execution. Choosing the right campaign management technology is a key step in the process of executing a brand's marketing strategy, requiring close attention from CMOs.
Purpose of this document
Campaign management solutions provide a vast set of capabilities covering multiple aspects of marketing. In trying to evaluate solutions, CMOs often struggle to differentiate the capabilities of one vendor from another. Indeed, most vendors are using the same broad messaging and promoting apparently equivalent features and benefits on their websites, in their datasheets, and in their marketing presentations.
At Adobe, we are often asked to help evaluate campaign management solutions with questions like:
"What are the main points I should consider?"
"Can you help us build our RFI/RFP?"
"What are the key trends and emerging technologies that I should take into account during the evaluation process?"
Adobe has an exceptional understanding of, and a vision for, campaign management technology. We've drawn from our experience to create this document to help you better differentiate the myriad of solutions on the market. This guide provides a comprehensive list of questions and criteria to help companies evaluate campaign management solutions.
When and how to use this document
This document illustrates Adobe's vision through 10 overarching questions a CMO should ask when evaluating campaign management solutions. Accompanying these questions is a list of criteria that can help guide the CMO, buyer, marketer, or IT department at different points throughout the evaluation and buying process:
If you are not using a campaign management solution yet, this document can help you discover what campaign management solutions are and understand what they can bring to the organization.
If you are already using a campaign management solution, this document can help you evaluate it with regard to your marketing strategy and future needs
If you intend to acquire a campaign management solution, this document can help you build a comprehensive RFI/RFP and establish an evaluation grid.
These different scenarios are typically part of a more global process in which CMOs must evaluate their IT needs within the context of the overall marketing and business strategy. Broadly, this process can be defined as follows:
Evaluate your company's business strategy and marketing needs.
Define the typical customer journey, including channel usage.
Define your IT needs, list your own criteria, and weigh them.
Evaluate current in-house solutions and whether they can provide the right customer experience.
Evaluate other solutions, ask for demos, and choose the solution that best meets your needs.
1. Can the campaign management platform be used to build a single marketing view of customers?
An effective solution collects and consolidates all customer-related data into a single marketing view that can be easily tailored to your business needs and requirements, including adapting to your existing data architecture. The right solution provides a clear view of all customer information and activity—sociodemographics, transactions, campaign responses, behavioral data, scores, aggregates, and so on—so that marketers can extract actionable insight to execute fine-tuned, cross-channel campaigns and raise marketing performance.
Does the solution provide a unique and actionable database?

Display every interaction with customers in a single view (history)
Integrate transactional messages in the customer profile
Offer data deduplication capabilities
Add specific customer dimensions (purchase history, subscriptions, and so on)

Does the solution allow targeting directly from this unique database?

Access a single database in every module
Build targets and segments based on any element of the database

Does the solution record and display data coming from inbound and outbound interactions with the recipient?

Web analytics reports
Surveys and web forms
Response tracking
Log management
Behavioral analysis (real-time online behavior, touchpoint preferences)
Campaign responses
ROI calculation
Social sharing

Can the solution easily integrate with third-party tools?

Provide adaptable solution architecture for all data models
Easily import and export data from any database
Integrate with partners/vendors (fulfilment house, POS systems, CRM)
2. Can the campaign management solution deliver seamless customer experiences across traditional and emerging channels?
Consumers use multiple channels and devices every day to consume content and interact with brands. So, your campaign management solution should support a cross-channel experience. Every channel should be seamlessly integrated to help ensure that each customer always receives the next best offer or message, independent of the touchpoint. While many products support traditional channels, very few elegantly incorporate social, SMS, mobile app push, and other emerging channels where your customers spend most of their time. This seamless integration is critical to delivering positive (and measurable) brand experiences.
How efficiently are all available channels integrated into a unique solution?

Provide a single platform that integrates all required channels and eliminates silos
Manage multiple channels in one single campaign
Provide automatic channel escalation depending on responses
Provide tracking management capabilities and the ability to automatically react based on this information within the campaign
Allow message personalization across channels

Mail

Allow interactive collaboration with mass mail providers
Manage seed addresses
Manage budget/suppliers

Email

Provide a content editor to help create efficient email campaigns
Provide rendering capabilities to visualize how messages will be delivered, depending on device
Provide an antispam solution
Provide proof, test, and validation management capabilities

Mobile SMS

Send every kind of mobile communication (SMS, WAP push, MMS)

Mobile apps

Handle personalized push notifications through mobile apps
Provide personalized content/interface within the apps

Social media

Handle personalized communications on social media
Ensure communication consistency between social media and traditional channels
Qualify community members to transform them into addressable contacts

Call center

Share appropriate data with call center software

Point of sales

Manage to connect with POS systems for data qualification (loyalty program, purchase data)
3. Is the campaign management solution easy to use?
The most effective campaign management tool is one that is user-friendly and doesn't require extensive background training in SQL or other technical knowledge. A solution should offer an intuitive interface and a visual workflow environment so users can easily perform campaign design as well as complex targeting and segmentation. Comprehensive features help marketers import/export data, manage the calendar and multiple types of contents, and collaborate around content between teams.
Is the solution based on a single, unified platform?

Easily install new components directly on the platform
Provide a unique look-and-feel experience (coherence within the entire solution)

Does the solution provide user-friendly tools to target and segment your audience?

Provide a visual and intuitive interface that builds criteria selection (no SQL skills needed)
Visualize segmentation with a graphical user interface (GUI)
Include external data access within targeting and segmentation tools (file or database)

Does the solution provide a workflow or a GUI to deploy campaigns?

Deploy multiwave, cross-channel campaigns that automatically deduplicate across all running and scheduled interactions according to the rules and policies
Easily define complex business rules, segmentation strategies, and communication strategy (consistent customer experience integrating inbound and outbound channels)
Provide a template engine to build new campaigns in one click

Does the solution provide easy data import and export tools?

Provide access to multiple data sources (even from outside the solution)
Provide compatibility with third-party tools for data, calendar (at least Microsoft Exchange), and other content

Does the solution provide rights management to help secure collaborative uses?

Provide access only to required or allowed features
Isolate risky modules to avoid undesired manipulation

Does the solution provide simple content editor tools?

Provide a WYSIWYG content editor (email, landing page, micro site, surveys, etc.)
Provide simple tools for content personalization
Provide rendering tests for different channels (at least email and SMS)
4. Does the campaign management solution offer marketing automation and triggered messaging capabilities?
A campaign management solution should take into account the desired targeting and timing of marketing interactions. If your strategy requires recurring and/or event-triggered messages (for example, lifecycle, nurture, remarketing, transactional messages), it's important that the solution you choose offer robust workflow and execution capabilities that can automate these campaigns and help ensure real-time delivery, increasing marketing efficiency and effectiveness.
Does the solution provide multiple methods for triggered campaigns?

Define external events in the customer lifecycle that trigger messages (membership cancellation or renewal, change of address, online abandonment, and so on)
Define the status of customers to determine which campaigns they should be included in or excluded from
Provide rules definition to automatically segment and target the right audience
Offer the ability to define surveys and trigger automated actions based on responses
Send messages instantaneously based on trigger (real time)

Does the solution provide trigger campaign process management?

Provide comprehensive planning tools (automatic workflow creation)
Enable managers to monitor every recurring activity in real time

Does the solution allow building automated collaborative processes?

Provide graphical environment for marketing processes (task assignment, approvals)
Provide automatic alerts and a scheduler for task management
Provide visual presentation of tasks to build comprehensive dashboards on durations and dependencies
5. Does the campaign management solution include contact optimization and fatigue management capabilities?
Customers' interests are constantly changing, presenting a challenge for marketers to remain relevant and interesting to their target audiences. To prevent what is known as "marketing fatigue," be sure to invest in a campaign management solution that can intelligently manage both the number and frequency of communications sent to contacts to help ensure you're sending relevant content and enhancing the customer experience.
Does the solution provide a definition of contact policies?

Provide automatic enforcement of global contact rules
Offer contact policy management to support customer preferences and legal constraints
Enable web-based functionality to let customers manage their preferences
Provide professional services to help organizations navigate international regulations

Does the solution offer comprehensive tools to avoid pressure and fatigue?

Define general rules to avoid fatigue across every channel and every time frame
Auto-regulate marketing pressure on campaign execution
Provide a comprehensive set of capabilities to adapt pressure rules to internal policies

Does the solution provide optimization features?

Allow optimization under budget constraints—revenue maximization
Provide predictive capabilities to limit to best contacts
Optimize deliveries based on channels' peak capacities

Does the solution provide a simulation environment?

Allow what-if analysis for program and plan simulation
Test campaign execution
Compare results of different campaigns and choose the best strategy

Does the solution provide A/B testing capabilities?

Allow pretests and choose the most efficient campaign
Monitor the impact of A/B testing and automatically deliver comprehensive reports
6. Does the campaign management solution have a robust execution engine?
A campaign management solution should offer scalability and support high message volume demands at all times. A single integrated platform with native message delivery capabilities typically requires less integration while improving campaign efficiency. Moreover, depending on your average message volume, you may want to inquire as to whether the vendor has client references sending hundreds of millions or even billions of messages annually.
Can the solution ensure competitive execution for communications?

Provide native mass email sending in near-real time or real time
Offer a single integrated platform that ensures connections between channels

Is the solution secure and viable?

Provide 24x7 customer support
Deliver in near-real time or real time transactional messages that can't be delayed

Does the solution provider have good references of mass volume campaign senders?

Prove scalability with large and smaller organizations
Prove scalability across a large scope of industry verticals
7. Can the campaign management solution leverage real-time interaction management capabilities?
To dynamically optimize outbound communications, a campaign management solution should include real-time interaction management (RTIM) capabilities. By using a client's profile, interaction history with the company, immediate behavior, and information from external databases, the right solution provides real-time content and messages that are relevant and personalized seamlessly across inbound and outbound channels.
Does the solution provide dynamic one-to-one personalization capabilities?

Provide the ability to include blocks of personalized content (in email, mail, mobile apps, web content, and so on)
Provide campaign capabilities based on geographical information (such as IP information)
Enable the offers to change based on updated contact profiles (such as when processing the messages)

Does the solution provide a consistent customer experience between outbound and inbound (website and so on) channels?

Provide a centralized catalog of offers that can be used across channels
Allow easy-to-use business rules that define eligibility or priority of offers

Can the solution leverage all customer data when making recommendations?

Provide the ability to use all existing data (purchase behavior, online behavior, and so forth)
Offer the ability to leverage analytics models to attribute scores for customers
Enable automated targeting with the use of sophisticated business rules and scoring models
Offer simulation and multivariate or A/B testing of offers, allowing for changes based on results
Provide reporting and monitoring of offer performance
8. Does the campaign management solution offer reporting and analytics capabilities?
Reporting and analytics are critical for monitoring client behavior and campaign performance, as they provide marketers with a data set that can be analyzed for actionable insights. The reporting and analytics capabilities of a solution should allow marketers to perform the analysis needed to extract customer insights and optimize marketing performance without advanced technical skills or the help of a data scientist.
Does the solution provide the ability to explore data and get customer insight?

Access to all available data in the platform in real time
User interface to manipulate data

Does the solution enable leveraging data exploration to target recipients and build segments?

Ease of use/no logical operator
Integration with all software components

Does the solution allow the use of predictive models to automate and refine targeting?

Creation or import of predictive models
Use of predictive models for automated campaigns

Does the solution provide comprehensive tools to build reports and monitor campaign activities?

Comprehensive set of standard reports
Ability to quickly and easily build personalized dashboards
Ability to access a very large scope of technical data
Report sharing (scheduling, user access, and so on)
9. Can the campaign management solution easily adapt to meet the needs of complex organizations?
Campaign management solutions aren't one-size-fits-all, especially when it comes to large, global brands with sophisticated needs. Therefore, it's crucial to have a flexible solution that can be tailored to your business processes and needs. For instance, you may need to configure robust automated validation processes that can streamline your company's marketing activities. Or you may need integrated distributed marketing capabilities to empower local operational entities (such as agents, branches, and franchises) with marketing tools and best practices, while maintaining corporate standards. On an operational level, flexible licensing and deployment models can help you select the right solution based on your technical and financial needs.
Does the solution manage and automate processes (content, targeting, validation, and so on) that can streamline marketing activities?

Provide an adaptable workflow engine that covers different business rules

Does the solution provide distributed marketing tools to empower collaboration across corporate, local, and international entities?

Handle collaboration between headquarters and local entities
Accommodate multiple languages, time zones, and brands Does the solution provider offer expert services to follow and support the project over time?
Deployment: professional services (architecture, project management, and so on) or partners with the right expertise
Support levels to handle bugs and issues and follow through on resolution

Does the solution provide technical integration into an existing IT infrastructure?

Database
Third-party software

Does the solution provide flexible licensing and deployment models?

On-premises
Software as a Service (SaaS)
10. Does the campaign management solution support future needs?
Marketing is a constantly changing discipline, and your campaign management solution should be equipped to incorporate new channels, technology, and customer needs. A solution that can flexibly adapt to requirements prevents you from getting behind the curve in a fast-paced digital world.
Is the solution technically flexible and adaptable?

Assess history and complexity of the platform's architecture
Seamlessly integrate new channels into the cross-channel experience Is the solution provider able to support you in the future?
Comprehensive campaign management vision with clear plan for realization (roadmap)
Analyst recognition
Strong financial assets
R&D capabilities: investment in R&D—internal/outsourced R&D
Number of new customers per year on the solution
Conclusion
Because marketers lead the selection process while collaborating with IT teams, we hope that this document helps you effectively evaluate and implement campaign management technology that supports your marketing objectives and technology roadmap.
The criteria provided in this document attempt to cover all the main aspects that should be considered when evaluating campaign management technology. However, to be fully efficient, you need to evaluate each criterion keeping in mind your own objectives.
The important thing is to be at ease with the meaning of each criterion and feel that you can challenge campaign management vendors to explain their views, provide demos, and access and interact with their customers. You can then readjust the importance of each solution aspect.
Want more like this?
Want more like this?
Insight delivered to your inbox
Keep up to date with our free email. Hand picked whitepapers and posts from our blog, as well as exclusive videos and webinar invitations keep our Users one step ahead.
By clicking 'SIGN UP', you agree to our Terms of Use and Privacy Policy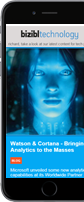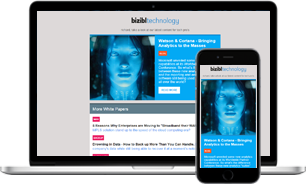 Want more like this?
Stay up to date with our content email