Achieving a single marketing view of the customer
A single marketing view of the customer is not a new concept. Despite the overwhelming desire to establish a more robust approach to customer data accessibility, marketers struggle with fragmented customer technologies, legacy applications, channel proliferation and data silos. Customer expectations have never been more demanding; therefore, it's imperative that marketers embrace new tactics for building lifelong customer relationships. This white paper explores the steps necessary to evolve from a succession of impersonal outbound communications to a true cross-channel conversation with customers
Get the download

Below is an excerpt of "Achieving a single marketing view of the customer". To get your free download, and unlimited access to the whole of bizibl.com, simply log in or join free.
Introduction
A single marketing view of the customer is not a new concept. Every marketer longs for a more comprehensive and robust approach to centralizing customer data and making it actionable in marketing campaigns. But as Einstein once said, "In theory, theory and practice are the same. In practice, they are not." Despite the overwhelming desire to establish a more robust approach to customer data accessibility, marketers struggle with fragmented customer technologies, legacy applications, channel proliferation, and data silos. Perhaps it's time to rethink the model for making holistic customer data actionable. Customer expectations have never been more demanding; therefore, it's imperative that marketers embrace new tactics for building lifelong customer relationships. This white paper explores how leading organizations are establishing a single marketing view of the customer and covers the steps necessary to evolve from a succession of impersonal outbound communications to a true cross-channel conversation with customers.
What is a single marketing view of the customer?
A single marketing view of the customer represents an evolution in the way businesses approach customer engagement to remain competitive, now and in the future. It's the consolidation of a company's critical data about customers to build and sustain one-to-one lifetime dialogues that maximize customer lifetime value. The average business collects a lot of data about customers. Lack of data isn't the issue—but access to the right data is a widespread pandemic for marketers. The right data can transform the customer experience from a series of outbound impersonal communications to a highly personalized one-to-one dialogue. But what constitutes the right customer information? More important, what tools are available to transform one-to-one relationships with customers in a scalable way?
A single marketing view of the customer aggregates customer data from different systems and makes it centrally available for use in a conversation marketing platform. It's about making data actionable, not just centralizing it. Despite all the talk about personalization and one-to-one messaging, very few organizations today are doing it well. That's because marketers don't have access to holistic data and oftentimes when they do, they don't have a way to activate it in individually personalized outbound and inbound communications. Data forms the basis for determining which channels customers prefer to engage in, the types of offers and products they prefer, when to engage them, how frequently to engage them, and more. But channel proliferation, data silos, and legacy technologies convolute this problem. According to a 2012 study from the Columbia Business School, "65% of marketers said that comparing the effectiveness of marketing across different digital media is 'a major challenge' for their business." Marketers continue to struggle to access data that already exists internally.
A hierarchy of customer data
While there are many facets to customer data, six essential categories of data are necessary for establishing a relevant and personalized dialogue with customers. These categories allow marketers to trigger automated, personalized communications. As such, the goal is to build the most comprehensive and robust view of a customer profile based on any and all information available. That means marketers need access to explicit (information your customers tell you about themselves) and implicit (information that is implied or inferred based on customer behavior or attributes) customer information.
Adobe Campaign offers a customer data hierarchy to establish a basis for the types of information that should be accessible in a single marketing view of the customer. The low-hanging fruit for most organizations starts at the bottom of the pyramid where basic contact records and sociodemographic information are collected for each customer. Each subsequent layer adds a new dimension to an individual customer and allows marketers to deliver more relevant and personalized communications based on unique data attributes.
Case in point
Stadium is the number one sports retailer in the Nordics with 120 stores in Sweden, Denmark, and Finland. The company has a loyalty program with more than 1 million members and actively communicates with customers via direct mail, email, Internet, call centers, and retail stores. Stadium needed to build a more engaging brand experience across legacy and emerging channels. To do so, the retailer needed to analyze past and present behavior to make predictions about future buying intent. Existing information was fragmented across a variety of marketing technologies, so Stadium established a single marketing view of the customer by integrating disparate data sources within the Adobe Campaign platform.
The company quickly realized two critical areas needed to be addressed to improve the relevance of marketing communications. First, in an effort to create one-to-one customer communications and promote consistency through all marketing efforts, marketers created brand templates for newsletters, surveys, and web applications. Paper-based loyalty applications were moved to digital so the company could capture explicit data about customers' needs, wants, and preferences. Second, Stadium established cross-channel campaigns based on purchases, campaign responses, and data collected at various touchpoints. Customer reactivation campaigns were also established to occur after a certain period of nonpurchase or declining activity. All of this was possible because customer information from a variety of systems was centrally available for use in the conversational marketing platform—which formed the basis for real-time, preference-based channel communications.
Database marketing has evolved
Many organizations have been slow to adapt to rising consumer expectations. The bar has been raised, and consumers have come to expect a greater level of intimacy and personalization in the brands with which they choose to do business. To meet that demand, companies that understand conversational marketing are using a single marketing view of the customer to transform customer expectations and evolve the way consumers evaluate "great brand experiences."
It is possible to deliver highly relevant one-to-one communications in an efficient and scalable way. Therefore, it's only a matter of time before complacent organizations lose market share to forward-thinking competitors. Take, for example, the concept of multichannel marketing, which involves communications across two or more marketing channels. Many organizations, however, deliver disconnected and uncoordinated campaigns across a variety of different marketing channels. Such multichannel execution can result in impersonal and generic communications. The bottom line is that customers expect more from today's brands; that's why the concept of a single marketing view of the customer is so critical.
Customer data is the foundation of great customer experiences. According to a 2012 study from Columbia Business School, "91% of senior corporate marketers believe that successful brands use customer data to drive marketing decisions. Yet, 39% say their own company's data is collected too infrequently or not real-time enough." Real-time data points are necessary to build one-to-one dialogues with customers. If marketers are missing critical data that helps mold and shape relevant communications, then their marketing strategy is little more than a series of guesses about what customers need or want. More important, if communications are one-sided, they are unlikely to be relevant or personal. A single marketing view of the customer is imperative for marketers because it forms the basis for establishing real-time conversations with prospects. In today's global, always accessible, hypercompetitive environments, the personalized customer experience is a competitive differentiator for forward-thinking organizations.
Benefits of a single marketing view
Conversational marketing is about moving beyond disconnected and uncoordinated marketing communications to dialogue-based interactions with customers; as such, the goal is to deliver personalized, interactive, and compelling customer experiences. A single marketing view of the customer provides a foundation for improving customer relevance. It also helps make personalized communications scalable and automated, which improves operational efficiency, increases customer satisfaction, and more.
Market to customers, not the channel
It's important not to let channel choices dictate communication strategies. Many marketers are used to sending the same types of communications via the same channels each quarter. But did anyone ask customers if they want to receive communications via these channels? A holistic customer database should contain customer preferences and past purchase behavior so communications strategies can be targeted at individual customers. A single marketing view of the customer helps improve targeting and segmentation, offer optimization, loyalty programs, and cross-selling/upselling campaigns.
Get control of fragmented customer data
A single marketing view of the customer does not necessarily mean a single customer database. Sometimes it's unrealistic to move large volumes of data to a centralized platform. In general, the customer data strategy evolves over time as new technologies are implemented. Today, federated data tactics and emerging big data solutions make it possible to easily map autonomous databases within a conversational marketing platform, giving marketers unprecedented access to data without cumbersome data upload processes. Federated data allows marketers to access true real-time data and build business rules that can trigger more meaningful offers or mitigate potential product and service issues in a timely manner.
There are essentially three common approaches to centralizing customer data for a single marketing view of the customer. (See Figure 3.) The most common approach involves physically importing customer data from multiple sources, including flat files, databases, or other back-end systems, directly to a central marketing system of record. The second approach, which is also very common, is used by organizations that already have an existing operational database where customer data is stored. When an operational database already exists, a single marketing view of the customer can be created by mapping directly to this database and linking to other sources of customer data that may reside outside of it. The third and most advanced approach involves a federated model whereby a master data management system is used to create a customer system of record that links directly to disparate databases. In this scenario, customer data resides in separate databases, but can it be accessed via a single marketing view of the customer by tapping into the customer system of record.
Get control of fragmented communications
Brand consistency and message cadence across channels continue to be a huge challenge for marketers. Customers have little patience for inconsistent communication, duplicate communications, or a lack of diligence around opt-out channel preferences. When data is centralized and accessible from a single conversational marketing platform, decisions about which offers and communications are most appropriate by channel can be automated and triggered in real time based on customer behavior, not the marketing calendar.
A roadmap for pragmatic implementation
Establishing a single marketing view of the customer is a progressive process that requires careful consideration about the information marketers need access to and the decisions or strategies that will be improved as a result. One of the most common challenges with respect to centralizing customer data is that marketers don't know where to start or exactly which customer information to focus on first. Take the case of PMU, a worldwide leader in the online gaming industry. PMU wanted to establish their website as the cornerstone of betting services for its six million bettors. Since customers can be segmented into two categories, enthusiasts and occasional customers, PMU needed a robust approach that customized offers and communication strategies for key target audiences. Step one for PMU was to streamline all customer information into a single marketing database where consumer habits, expectations, and values would be accessible for marketing campaigns. Next, PMU created campaign templates that were integrated with Adobe's one-to-one personalization and recommendation engine. Campaigns were automated to increase productivity and reduce the risk of errors. In fact, PMU systematically approached the initiative using an approach that later developed into Adobe's nine-step checklist for customer data consolidation.
Nine-step checklist for successful implementation
Marketers may find the following checklist useful in managing a successful initiative to create a single view of the customer:
Business need: Identify and prioritize the business use cases you need to address and define how each will be measured in terms of success.
Identify personal customer data: Identify all personal customer data needed in the customer profile. Is it accessible? Is the right information being collected?
Other sources of customer data: Identify all data sources and define the detailed information needed from each. Document these on a spreadsheet and define the data attributes, type of data, and the source.
Data governance: Identify all existing and necessary data flows and define priorities and rules of data flows management.
Data ecosystem: Identify how the data will be accessible in the new system. Will a federated approach with links to multiple databases be most appropriate, or should the data be physically copied and moved to a central database?
Implementation: Create the marketing customer view to address business needs.
Automation: Can templates and communication triggers be used to automate customer communications? Can communication strategies be orchestrated to deliver consistent messaging and offers across channels based on customer preferences?
Measurement: Design reports and dashboards to measure business objectives for the initiative.
Maintenance: Establish a program for continuous optimization. Revisit data sources, information availability, and new sources of customer data on a periodic basis.
How long will it take?
Very few organizations are in a position to rapidly do away with existing processes and legacy systems. For this reason, it's generally a good idea to approach the challenge from a maturity standpoint with milestone steps that move your organization in the right direction over a period of months or years. The goal is to move away from excessive use of push marketing (which may, in fact, be a multichannel strategy) towards a conversational approach that incorporates both outbound and inbound communications.
Multichannel campaign management—Start by assembling an early version of the customer marketing data warehouse where cross-channel data can be stored to develop a memory of customer interactions. Share communications history, promotions, response data, and transaction information across programs and campaigns. Try to orchestrate campaign messages that are consistent across channels.
Cross-channel campaign management—At this stage, companies move beyond a customer warehousing strategy towards a centralized preference center. Engage customers to determine which channels they prefer to receive offers in and determine if they have preferences for the frequency or type of offers that are sent. Cross-channel marketing automation—Personalized conversations with individuals are too complex to manually support and manage. Accordingly, organizations should start to develop campaign templates and offer engines. Use the data in the single marketing view of the customer to set up automated, event-based triggers that initiate communications at just the right time based on customer preferences.
Cross-channel marketing optimization—True conversational marketing is a two-sided one-to-one dialogue between customers and the brand. That means outbound and inbound channels must be unified in a central system of record and a rules engine must be put into place to trigger alerts based on potential interactions via unstructured channels like Twitter or Facebook.
While there is no standard path for implementing a single marketing view of the customer, it's important that technology partners be able to adapt to whatever approach is best for your organization. That means flexibility in how the single marketing view of customers is realized: federated options, migrating data to a single database, and so on. In addition, expect to run into data quality, duplicate data, and data transformation issues. These are par for the course and a natural part of any data aggregation initiative.
Conclusion
A single marketing view of the customer demands a proactive approach to engaging customers in conversations, not communications. It's the consolidation of a company's critical data about customers to build and sustain one-to-one lifetime dialogues that maximize customer lifetime value. Customers are demanding greater intimacy with respect to brand experiences, requiring marketers to embrace a dialogue-based communications strategy. Whether data is collected online, face to face, over the phone in call centers, or at the point of sale, brands need to identify how to access this data at an individual level and make it available to marketers. A single marketing view of the customer is imperative for conversational marketing, which will form the foundation for captivating customer experiences that maximize top-line growth and competitive differentiation.
About Adobe Campaign
Adobe provides the only conversational marketing technology that empowers organizations to build and sustain one-to-one lifetime dialogues, dramatically increasing revenue and marketing efficiency. With best-in-class email and inbound-outbound channel fusion capabilities architected into a single code-based platform. Adobe Campaign is easy to use but powerful enough to drive the most sophisticated marketing strategies. Building on Adobe's track record of enabling organizations to adapt to new customer engagement challenges and exploit opportunities more quickly than their competition, Adobe Campaign is used by more than 400 of the world's leading companies including Alcatel-Lucent, barnesandnoble.com, Sears Canada, Sephora Europe, and Sony Music.
Want more like this?
Want more like this?
Insight delivered to your inbox
Keep up to date with our free email. Hand picked whitepapers and posts from our blog, as well as exclusive videos and webinar invitations keep our Users one step ahead.
By clicking 'SIGN UP', you agree to our Terms of Use and Privacy Policy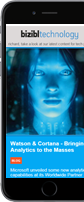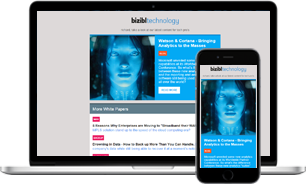 Want more like this?
Stay up to date with our content email