7 Essentials For Getting Social Right
Social is the most effective way of extending the reach of your brand experiences. Download this guide to learn how to leverage mobile technology and:
Use data to drive performance
Develop a loyal social following
Use the right tone of voice
Get the download

Below is an excerpt of "7 Essentials For Getting Social Right". To get your free download, and unlimited access to the whole of bizibl.com, simply log in or join free.
1. Fish where the fish are
Don't get stuck on one channel only. Your target audience can dwell in various places online, but do check where this is. Some audiences flock to one type of social media for everything where as others might have an array of channels. Consider your event, your surroundings, but most of all your audience. And remember, different channels use a different tone of voice and all have different nuances when it comes to messaging. Promote on at least three social networks, as ensuring they're relevant.
2. Use data to drive performance
Use hashtags! Create a custom hashtag for your campaign (which work across most social media channels). Performance data is readily available easily to quantify your social media reach efforts.
3. Be clear about why you are leveraging social
Have a clear plan in place – what does the social add-on do for your brand and/or for the campaign? What results do you expect it to bring? Integrating your marketing with social media should work to enhance the experience or the reach to give the engagement longevity, not just because you feel you should.
4. Have a plan
Plan ahead in terms of relevant content and associated scheduling. Devising a content plan for your social updates is key. Content can be written ahead of time and scheduled easily.
Incentivise your social media: encourage your audience to create content featuring your brand by embedding promotions and clear call-to-actions. Photos, hashtags and videos are all good ways to get your audience sharing.
5. Enable sharing
So you've done all of this planning, you have a clear vision of what you want to achieve by introducing social media to your campaign – and then rely on organic sharing alone! Whilst organic sharing is going to be a huge part of the pie, we want to lead the consumer into sharing their experience as much as possible. Make it easy for them (or unavoidable) by displaying hashtags, uploading relevant content with that hashtag, photo taking opportunities and generally providing personal content that people will most definitely want to share (and heavily brand it, of course)!
6. Go mobile
Ensure your communications are all mobile friendly. Make sure your social communications don't lead to mobile unfriendly next steps / information / competition entries etc. Non user friendly = no users!
7. Develop a fan base
Nobody wants to be your only follower – by ensuring you already have engaging content precampaign, (i.e. content that speaks to your audience, invites them to share/get involved) you will build this fan base quickly.
Want more like this?
Want more like this?
Insight delivered to your inbox
Keep up to date with our free email. Hand picked whitepapers and posts from our blog, as well as exclusive videos and webinar invitations keep our Users one step ahead.
By clicking 'SIGN UP', you agree to our Terms of Use and Privacy Policy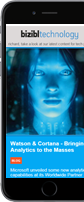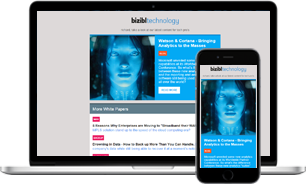 Want more like this?
Stay up to date with our content email