7 Essentials for Getting Experiential Marketing Right
Download this guide to learn how you can make experiential marketing work for your brand, plus learn how to:
Make your key messages clear to your audience
Ensure careful planning and impeccable execution
Define what success means for your brand, and how to measure success
Get the download

Below is an excerpt of "7 Essentials for Getting Experiential Marketing Right". To get your free download, and unlimited access to the whole of bizibl.com, simply log in or join free.
1. Define and measure what success means
Make sure your agency team know what success looks like from the point of view of all the different stakeholders (the brand, the business, the key decision maker, etc). Sharing headline KPIs (weighted to show their importance) in advance helps to very clearly determine core objectives.
Ask your agency to share their approach to reporting, evaluation and measurement (all separate functions). For example there is likely to be a suite of measurement tools used to collate qualitative and quantitative data, from field staff reporting, to sales data, to third party measurement.
Also don't wait to find out the results at the end of your campaign. One of the great things about experiential is that you can 'learn and apply', and changes that are made when the campaign is still live will optimise results.
2. What do you want to tell your target audience?
Identify the key messages that you want the field staff to communicate. Whilst you and your agency may live and breathe your brand, asking consumers to remember anything more than a handful of key brand messages is a tall order.
So make sure you're clear as to what key take-outs you want consumers to leave knowing i.e. face-to-face marketing means you can share a lot of information but the consumer should always walk away with just one or two key takeouts like a billboard, e.g. one killer image and strapline.
3. Use best-in-class field staff (brand ambassadors)
The staff activating your campaign are your number one variable for success. It's vital you have the right staff representing your brand on the front line. Your agency should profile, select and train them with this in mind. Make sure you contribute to the training and scripting in this process. To go one step further, get involved in the staff incentive program: any good agency should implement this at their own cost. Offering additional client-lead bonuses can really galvanise the team towards their goals, making them feel valued by the brand. Look for an agency that has an in-house staffing capability. Subcontracting this critical component will lead to a lack of control and reduced quality of staff.
4. Keep it compelling but uncomplicated
It's all too easy to get carried away with all the bells and whistles you could possibly add to a live experience. Keep activations simple and intuitive for a consumer to understand and engage with. Give it the common-sense check; remember that as marketers we are immersed in messaging, mechanics and technology all the time – your typical consumer is not.
5. Integrate to amplify
Blend channels to extend the reach of the campaign both pre - and post-live activity. An obvious blend is digital/social media and brand experience. A good agency should be able to present experiential ideas which integrate this from the outset, creating opportunities for both led and organic content creation and sharing.
6. Be in the right place & the right time
The most amazing activity will fall flat if it's staged in the wrong location. You need to ensure you're interacting with sufficient volumes of your target audience, at a time they are receptive to your message. Think about audience density, share of voice, consumer mind-set, the weather and of course, the cost/benefit ratio.
You'll be surprised when you play all the factors off against each other how a lesser known, maybe more niche, location might work better than an established, expensive, high footfall site. Crunch the numbers and use your head and not just your heart.
7. Like your agency
It's imperative that you have a strong working relationship with your agency. Having confidence in their abilities should be a given. You need to ensure you can have open, positive and frank discussion. You are likely to spend a good deal of time working with them so it's easier if you see your agency as part of your team. Inevitably something unexpected will happen and when it does you'll lean on your agency relationship to get it resolved. You'll find this easier if you see them as your partner (we), not your, supplier (them and us). This way, you are more likely to get additional added value out of them.
Want more like this?
Want more like this?
Insight delivered to your inbox
Keep up to date with our free email. Hand picked whitepapers and posts from our blog, as well as exclusive videos and webinar invitations keep our Users one step ahead.
By clicking 'SIGN UP', you agree to our Terms of Use and Privacy Policy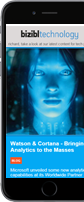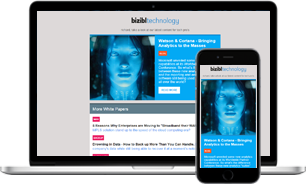 Want more like this?
Stay up to date with our content email