5 Tactics For Better Email Practice: Key Takeaways From The 2016 DMA Consumer Email Tracker Report
The annual Consumer Email Tracker report – compiled by the DMA and sponsored by dotmailer – provides hard, quantitative data on the soft, emotional trends relating to consumer email engagement. This latest set of results demonstrate the damage that irrelevant campaigns are causing to the relationship between customer and brand. Those one-to-one conversations, crucial to the success of any human relationship, are being neglected by the batch-andblast mentality of today's email marketer. Poor quality of communication is frustrating, but marketers are underestimating the danger that mass irrelevancy poses to customer relationships and, ultimately, ROI. This year's report shows that 2016's consumer is intelligent and proactive, and will be much quicker to unsubscribe, or even switch email addresses, should your communication prove unsatisfactory.
This guide presents a breakdown of the DMA's findings and what they mean, before providing top industry tips to better your email practice, before it's too late.
Get the download

Below is an excerpt of "5 Tactics For Better Email Practice: Key Takeaways From The 2016 DMA Consumer Email Tracker Report". To get your free download, and unlimited access to the whole of bizibl.com, simply log in or join free.
1. Stop alienating your consumers
Consumers are now receiving more marketing emails from brands than ever before; 61% of respondents claim to receive 30 or more messages per week. How many of those messages contain elements of quality, human conversation?
The right marketing campaign can easily cut through a fiercely competitive inbox, but it seems that relevant emails are still proving hard to come by. Fewer than one third of consumers (31%) open more than half of their emails. And with 85% finding less than half to be of any interest, it's no wonder this is the state of play.
Every alienating campaign you send is damaging to your brand's reputation. With so many business' perfecting their customer experience, expectations are high, and one negative engagement can have a huge impact. According to a recent Forrester report, customers who experience "disgust, anger, or a feeling of neglect" during a brand interaction are around eight times more likely not to forgive that company.1 This statistic is not surprising; how many times do you feel these emotions when engaging in quality conversation with another human being?
85% find less than half of their emails interesting or relevant to them
67% read fewer than half of their marketing emails
Act now!
Segment your contact list to send tailored content based on the data you currently hold. This could include consumers' gender preference, location, transactional and behavioral history, and their social interests. NEW – The Advanced Personalization feature is now available for all free templates in dotmailer.
Fix it: It all starts with good data
Make use of integrations and connectors that provide dotmailer access to data in real-time, so that you can remain relevant to the moment. For example, dotmailer integrates with Salesforce, Magento and Microsoft Dynamics, keeping you up to speed and promoting relevant communication.
One size will never fit all!
Each message should be geared towards the segments and contacts to whom it is most relevant. Got a customer who's just purchased a holiday hamper, but left out a crucial bestselling product? It's your responsibility to get in touch with them and let them know.
Exceed expectations.
The 2016 DMA report re-confirms the suspicion that the basics of personalization, (e.g. first name use), is not going to be enough from now on. Think instead about how you can use data to generate new demand that is fresh and surprising for the consumer. Why not take a look at your customers' purchase data, or monitor their behavior on your site, to customize their email experience?
Automation doesn't have to be inhuman.
Email marketing automation is a cost-effective, scalable way to achieve mass relevancy without alienating your contacts. dotmailer's marketing automation software allows you to deliver timely, event-driven, targeted and personalized campaigns, using everything from email and SMS to good old fashioned post.
Our client, British anti-ageing skincare company ELEMIS, is working wonders with automated personalization. The brand's campaigns facilitate a personal conversation with the consumer that emulates the in-store experience of talking with a skincare expert.
2.Believe in tactical and ghost accounts
The average consumer now has more than one email address – this is old news. But account multiplicity is not just the result of poor planning or a desire for chaos. The DMA reports that 79% of respondents admitted to deliberately using a separate address for any marketing communication.
Moreover, almost half of consumers confessed to keeping live but dormant "ghost" email accounts, with one third citing a marketing overload as their reason for vacating that particular address. The DMA roughly estimate that 19.58 million people have at least one ghost account, so the chances of a number of these haunting your contact list are high. These ghost accounts will not be generating opens, clicks or sales. Why waste money sending to them?
2016's consumer is an empowered email user, and will take action if they are unhappy with your brand's communication. 42% of consumers have already abandoned one or more addresses, while 24% are considering the measure. And Millennials are even more likely to cut and run; 75% have, or will, abandon their addresses to escape poorly targeted campaigns.
Fix it: Keep a clean database.
Take every opportunity to update your customers' details and cleanse your data of accounts that become unengaged and inactive. A campaign's success is directly correlated to the cleanliness of your database, after all.
Be unmissable
According to the DMA, almost half (48%) of consumers receive messages from between six and twenty brands, and ghosting is becoming an increasingly popular course of action. Your email marketing strategy now needs to be able to survive an account switch, so ask yourself: what are your brand's emails delivering that will keep you in touch with your customer, wherever they may roam? Relevancy, exclusivity and personalization elements are crucial components of unmissable campaigns.
Be a valued acquaintance.
Look for ways to nurture your single customer view, like providing e-receipt opportunities and integrating your CRM with your email platform. A solid single customer view improves your customer service levels and aids customer retention, adding value and legacy to your relationship; with so much invested, they will more than likely avoid calling it a day.
Act now
Take the initiative to cleanse your data by creating an update campaign; design a website popover that uses cookies to ask returning visitors to check their personal details.
3. GDPR – Promote your protective side
According to the DMA, brand trustworthiness (in terms of data responsibility) has hit a record low this year. This unhappy situation is breeding suspicion among consumers, with 54% claiming they 'sometimes' or 'always' wonder how brands got hold of their email addresses.
The result of this unhappy situation is a need for increased regulation. The memorably titled EU General Data Protection Regulation (GDPR) will come into force in May 2018, providing individuals with greater control over their personal data. The move will greatly benefit the consumer, but what does the GDPR mean for you?
While potentially harmless to email marketers, the policy's premature publicity should be used as a call to preparation. With consumers' trust in businesses waning, companies that anticipate the GDPR implementation now will reap the benefits later on. Trust is key: if you can prove that you are a proactive, responsible brand with data protection in mind, you are going to be a top pick moving forward.
Fix it: Take the initiative
Evaluate your company's approach to data handling by being open and honest with your customers. What data are you collecting? Why are you collecting it? How are you going to use it? Where are you going to store it? All of these questions need to be considered in earnest.
Build a preference centre
Make sure the consumer has the option to decide the volume, frequency, and category of emails they receive from you. A preference center is the most efficient way to do this for both parties.
Be transparent
…the key to rebuilding trust from time immemorial. Reassure your contacts by reminding them of the email account they are signed up with, invite them to update their information from time to time, and publish your privacy policy in a plain, concise written style.
Meet savvy with savvy
Do not patronize today's consumer. They are clued-up on their worth, and are comfortable leveraging their data to secure a good deal. The DMA reports that the top reasons for consumers signing-up for emails are discounts, free samples and free delivery, all of which have increased in percentage YoY. This shrewdness needs to be acknowledged by marketers, and matched with smart use of data.
4. Spamage limitation
It is a well-known fact (proven by our very own James Koons, Chief Privacy Officer) that hiding the unsubscribe link in an email increases your chances of being sent to SPAM; the DMA reports that 35% of consumers are likely to label a sender as spam because they are unable to unsubscribe. However, in light of this year's DMA Consumer Email Tracker report, the reason for contacts becoming a little more trigger-happy is likely an unhappy combination of: mass irrelevancy, loss of trust, difficulty in opting-out, and an increased dislocation between consumer and brand.
Fix it: Remind consumer how and when
35% of consumers admit to marking an email from a brand as spam because they do not remember signing up, perhaps a symptom of increased irrelevance. This is frustrating for companies who may be sending great emails and receiving damning delivery reports in return. Avoid this situation by including personalized content in the footer of your emails that details the recipient's sign-up date. You could even make a feature of this element by pulling in some dynamic content; a time accumulating "count-up timer" could be a good way to emphasize the duration of the relationship between your brand and consumer.
Educate
What does the unsubscribe button do? What do consumers THINK it does? There seems to be some disparity here, which could account for the 50% of consumers who cited difficulty in unsubscribing fully as a reason for marking as spam. A further 30% of those surveyed claimed either that they still received emails after unsubscribing, or that the unsubscribe button 'did nothing'. Avoid confusion by making sure your contact list is aware of the different emails you may send; for example, unsubscribing may not prevent the receipt of transactional emails.
Preference centers pay off
Building a preference center is, ultimately, the best practice for preventing those who still want to hear from you but want fewer or more relevant communications. Creating options for controlling category, subject, and frequency of correspondence invites the consumer to design a bespoke relationship with your company, and shows that you are considerate of their time, feelings and interest.
5. Mobile centricity is now a necessity
More than half of email usage is now carried out on a mobile device. For younger consumers, the smartphone is the preferred device for most tasks, including email. Yet, as an industry, we know that email marketing still has a way to go to full mobile optimization.
Consumer behavior highlights the current weaknesses of email for mobile. Of those who spot something they would like to buy on a smartphone, 31% will wait until they can purchase on a PC or laptop; 22% would go to the store or visit the mobile site. Only 8% of consumers would buy immediately on the phone.
And even the youngsters are having trouble; the smartphone dominates the desktop for every activity except clicking through to purchase. Clearly there are significant shortcomings here. It is time for marketers to get ahead by optimizing their emails for mobile and turning desktop favorors into smartphone shopping advocates.
Fix it: Mobile-centric strategy
The best laid plans take time to formulate, so prioritize some time to devise a mobile email strategy that will take your email marketing to the small screen effectively. Elements that are emphasized on mobile are: the "from" name, subject line, and pre-header copy. Tappable features like CTA buttons and phone numbers are essential, and any landing page your emails link to needs to offer the same optimized experience. These best practices do not need to be time-consuming. dotmailer's landing page tool, along with EasyEditor, lets you create mobile-responsive pages in minutes. You can customize them so they are on brand, and the drag-and-drop tool means you can move elements of the page around in seconds; no HTML knowledge needed.
Keep it simple
Your email is going to be read on a variety of devices, so design accordingly. To meet the criteria of smartphone, tablet, laptop AND desktop, simplicity is key, and often more pleasing to the eye. Keep in mind that only certain fonts are supported by email clients (comic sans is not one of them!) and remember that 90-degree rotation is a common practice. Consider fluid layouts, which fill the percent of the screen with the right content to fit the email client. These stretch and shrink smoothly, filling the entire screen as a window is dragged and condensed.
Responsiveness
Optimized templates are good practice because they use media queries to display differently on smaller screens. They allow for images to stack, which is handy if you have lots of pictorial elements in your campaign. Images for email and landing pages can be different sizes. As a result, it is always worth uploading the best quality image you have. dotmailer will automatically resize it for you, which is handy!
Test like mad!
Multi-device design requires rigorous testing, so make sure you know how your emails will look by performing test sends to different devices and email clients. And do not forget to A/B test your new mobile-centric content, CTAs, and landing pages. In essence, to test is best.
Conclusion
Email is still king, but its position depends on the best practice of responsible email marketers. The DMA's statistics surrounding relevancy show that more needs to be done to avoid alienating consumers. Marketers should endeavor to protect and promote the one-to-one exchange elements of every email campaign if they want to regain the trust of their contact list.. Consumers who are worried about data privacy need to see responsible email marketing in their inbox, or they will unsubscribe (at best). Today's consumer is intelligent and empowered, and needs to be treated accordingly – on every device they own! It is up to email marketers to turn things around and ensure that email preserves the credibility it deserves.
At dotmailer, we think questions deserve answers, which is why we sponser the DMA's Consumer Email Tracker report. Knowledge is king, and knowing what consumers think of your communication drives you to become an even better email marketer. We also think that answers facilitate action; this guide has given you all the key takaways from the 2016 report, so you can put them into practice today. What are you waiting for?
Want more like this?
Want more like this?
Insight delivered to your inbox
Keep up to date with our free email. Hand picked whitepapers and posts from our blog, as well as exclusive videos and webinar invitations keep our Users one step ahead.
By clicking 'SIGN UP', you agree to our Terms of Use and Privacy Policy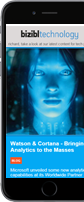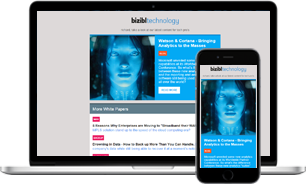 Want more like this?
Stay up to date with our content email