3 Steps To A Perfect Content Marketing Audit
Conducting a content audit is one of the most critical aspects of content marketing, but it is also one of the most difficult. This guide will take you through the three major stages of a content audit, highlighting what to look for and how to find the insight that you need to make the best possible decisions.
Get the download

Below is an excerpt of "3 Steps To A Perfect Content Marketing Audit". To get your free download, and unlimited access to the whole of bizibl.com, simply log in or join free.
Step 01: Inventory
The inventory process is about taking stock of the content that you currently have and identifying the purpose that it serves. Make an inventory of every piece of content you currently have.
Functional Content
What do we have?
Why do we have it?
What does the content discuss?
Who is the content aimed at?
Engaging Content
What 'engaging', non-functional content do we have?
Why do we have this?
Step 02: Assessment
In this section, you need to assess the effectiveness of your content inventory. How you assess this content will depend very much on your brand objectives and challenges, but the process falls into three key categories.
Commerce
What to check:
Presence of calls to action.
Quality of product / service content.
Relevancy / accuracy of product content.
Up-sell opportunities
How to measure
Conversion rates
Lead generation
Order numbers
Order value & average basket size
SEO
What to check:
Technical elements (H1, H2 tags, meta data etc).
Keyword relevancy.
Site structure.
Internal linking.
How to measure
Organic search rankings.
Organic web traffic.
Backlinks.
Unique keyword discovery.
Indexed pages
Engagement
What to check:
Relevance of content to the audience.
Ability of the content to illicit positive reaction.
Share-ability / virility of the content.
How to measure
Bounce rates
Time on page / time on site
Exit rates
Social shares & engagement
User generated content
Step 03: Action
In this stage, you make judgements and decisions to address the challenges facing your brand, which should have been reflected in the assessment stage.
Content Actions
Content relevancy
Refresh out-of-date content.
Remove content that is irrelevant or adds little value.
Make your most relevant and engaging content more prominent.
Reformat content for multiple platforms.
Content planning
Plan new content based on user behaviour.
Plan new content based on emerging or under-targeted keywords.
Plan new content based on emerging challenges
Plan new content based on changes to audience demographics, secondary and tertiary audiences.
Want more like this?
Want more like this?
Insight delivered to your inbox
Keep up to date with our free email. Hand picked whitepapers and posts from our blog, as well as exclusive videos and webinar invitations keep our Users one step ahead.
By clicking 'SIGN UP', you agree to our Terms of Use and Privacy Policy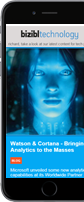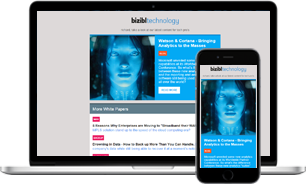 Want more like this?
Stay up to date with our content email