2016 Webinar Benchmarks Report
Webinars are the most important tool we have for driving leads, engaging contacts, and generating pipeline, and every year, webinars take on a bigger role in the marketing and sales process. This report examines key data in the lifecycle of delivering a webinar, including webinar promotions, webinar delivery, audience behavior, and webinar syndication, to discover larger trends in webinar marketing.
Get the download

Below is an excerpt of "2016 Webinar Benchmarks Report". To get your free download, and unlimited access to the whole of bizibl.com, simply log in or join free.
Methodology
The findings in this report were compiled by ON24, the world's leading webinar marketing platform. In 2015, ON24 supported over 60,000 webcasts globally. This report is based on a random subset of those events:
12,870 webinars were measured in the analysis
EMEA benchmarks were taken from a subset of 1,208 webinars
All webinars were held between January and December of 2015
Events represent a cross section of 500+ organizations
Company size ranges from large enterprise to SMB
Executive Summary
This study measured statistics across the entire lifecycle of a webinar, including webinar promotion and registration metrics, webinar interactivity metrics, audience viewing habits, and both live and on-demand attendance and conversion metrics. Unless noted otherwise, the report uses the following webinar event type definitions:
Live webinars: audio or video-based events that are streamed on a specific day and time
On-demand webinars: audio or video-based events that are streamed upon request anywhere, anytime, including live webcasts that have been archived for additional viewing
Audio webinars: events that are streamed with audio plus slides
Video webinars: events that are primarily streamed with video or include integrated video clips
Unless noted otherwise, this report uses the following audience information definitions:
Registrants: people who registered to view an event
Attendees: people who registered to view an event and attended that event
Want more like this?
Want more like this?
Insight delivered to your inbox
Keep up to date with our free email. Hand picked whitepapers and posts from our blog, as well as exclusive videos and webinar invitations keep our Users one step ahead.
By clicking 'SIGN UP', you agree to our Terms of Use and Privacy Policy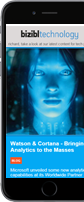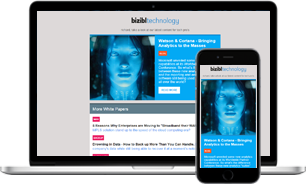 Pre-webinar Benchmarks
Promotional Cycle
Effective webinar promotion is the key to getting more people to register for and attend your events. Year after year, we see that a longer promotional cycle leads to increased registration and attendance. The week leading up to the webinar continues to account for a large share of event registration, but 17 percent of registrants sign up more than 15 days before the live webinar, and a full 29 percent register the day of the event. This implies that a longer promotional cycle, generally including a series of email drops and extended social promotion, will provide more chances to drive a large audience to your webinars.
Pre-webinar Benchmarks
Best Days To Send Promotional Emails
The goal of any promotional email is to catch someone at a moment when they'll be receptive to your message. The middle of the week — Tuesday, Wednesday, and Thursday — continue to be the best-performing days for email blasts, with Tuesday edging into the lead this year. Monday is a weak performer with just 17 percent, but it wins out over Friday, when many people are already wrapping up the week and mentally preparing for the weekend. Since most people are far less likely to check or respond to their email over the weekend, Saturday and Sunday are the least effective days to send promotional emails.
Best Days For Webinar Attendance
To attract an audience, you want to schedule your webinars on days when most people prefer to attend webinars. Wednesday (30 percent) is the most successful at attracting large audiences, followed by Thursday (25 percent) and Tuesday (21 percent). As with promotional emails, webinars scheduled on Friday, Saturday, and Sunday are very poor performers. Monday, when many people are busy catching up from the weekend, also tends to draw smaller webinar audiences.
Best Times To Run Webinars
Webinar audiences are often geographically diverse, making scheduling a challenge — especially in EMEA, where webinar presenters need to account for a number of countries in several different time zones. When planning your webinar, you want to aim for a time that will avoid both commuting hours (before 9am or after 5pm) and lunch hour (generally noon–1pm) for the majority of your attendees. In EMEA, this means that the best times to begin your webinar is 15:00 GMT (17 percent), closely followed by 14:00 GMT (16 percent). The results shown below are the top five performing times by percentage of total attendees.
Webinar Benchmarks
Registrant To Attendee Conversion
One of the most stable benchmarks from year to year is the registrant-to-attendee conversion rate. This is a particularly valuable number to know, because it lets you approximate your final attendance rate based on initial signups. Since the ON24 benchmarks include partner and training events, which typically have a higher attendance rate, our average of 43 percent may be slightly higher than the averages you'll see. For most marketing events, a registrant-to-attendee conversion rate anywhere between 35 percent and 45 percent should be considered a strong result.
Average Attendee Rate
Part of the appeal of webinars is their ability to draw a large crowd. In looking at average webinar sizes, we have excluded events with fewer than five attendees — events of this size are more appropriately classified as "meetings." When we look at all events that can be officially considered "webinars," we find an average event size of 148 attendees. Removing events with fewer than 100 attendees from our analysis leaves us with an average event size of 392 attendees.
Average Viewing Time For Live Webinars
Webinars continue to defy the common perception that effective marketing needs to be "snackable." Since we started tracking webinar benchmarks, the average viewing time for webinar attendees has steadily increased. This year marks an all-time high of 50 minutes. This most likely indicates a general appetite for informationally rich, multimedia content delivery. It may also reflect the influence of a corresponding trend towards greater interactivity in webinars.
Want more like this?
Want more like this?
Insight delivered to your inbox
Keep up to date with our free email. Hand picked whitepapers and posts from our blog, as well as exclusive videos and webinar invitations keep our Users one step ahead.
By clicking 'SIGN UP', you agree to our Terms of Use and Privacy Policy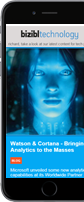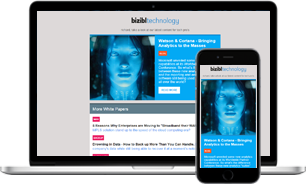 Audience Engagement And Interactivity
Companies appear to be taking a more sophisticated approach to their webinars, moving beyond simple slides-and-presenter formats and including a wide array of interactive tools. Unsurprisingly, Q&A, which has become an almost expected feature of live presentations, remains the most popular tool for interactivity; 90 percent of the webinars studied for this report included Q&A. Social media, polling, and surveys also continue to be popular options for interactivity in webinars. Though they are still only represented in a minority of webinars, more open engagement tools such as group chat and collaboration are on the rise.
Tracking audience interactivity is an effective way to measure engagement and interest. We looked at some of key indicators to set a baseline for expected audience engagement. As webinar hosts become more effective at encouraging their audiences to ask questions, respond to polls, and otherwise participate in the event, we expect these numbers to continue to rise.
Integration Of Video
To measure the rise of video in webinars, we look at three distinct integrations of video into the webinar format:
On-screen presenters, via webcam or full studio video
Streaming video and screen sharing
Integrated video clips
The percentage of webinars that include video continues to be higher in EMEA than the global average, at 24 percent (compared to 17 percent globally). This likely reflects a growing comfort with video technologies and the ability to reliably push video without bandwidth constraints.
Post-webinar Benchmarks
On-demand Viewing
Year after year, we continue to see a steady rise in audiences for on-demand webinars. We attribute this to a range of factors, including the following:
Most webinars are held on the same days and at the same times (see pre-webinar benchmarks), making on-demand viewing an appealing option for overcommitted registrants
Mobile access has made it convenient for people to watch webinars at alternative times and places
Modern media consumption has shifted to on-demand formats that put the viewer in control of their own schedules
That major takeaway is that, without a proper on-demand strategy, you could be missing out on more than one quarter of your total potential audience. Even people who attended your live event may come back to the on-demand webinar for repeat viewing. Approximately 5 percent of webinar attendees watched both live and on-demand, most likely because they missed part of the original presentation or because they wanted to come back and re-view a particularly relevant segment of the webinar.
Post-live Registrants
Of the webinar attendees in this study, 28 percent registered after the live event was over. These are people who signed up specifically to watch the pre-recorded, on-demand webinar. This number continues to rise year after year, reflecting a growing audience for on-demand content. The bulk of on-demand registrants sign up in the week after the webinar, suggesting that they were likely interested in the live event, but missed it due to scheduling or other conflicts. However, there is a long tail for ondemand webinars, which continue to pull in registrants for months after the live event.
On-demand Viewing Time
On-demand viewing times in EMEA continue to exceed the global average. This year, the average on-demand viewing time for webinars in EMEA is 39 minutes. This is still lower than the average live viewing time of 50 minutes. This lower viewing time is likely the result of a number of factors, including the following:
Some on-demand viewers also watched the live event, and they are only attending to catch up on content they missed the first time
Most on-demand webinars include timeline tools that let the audience fast-forward through the webinar and focus on the content they're most interested in.
Viewers can watch on-demand webinars multiple times, so they may only watch short sections in any given viewing.
Webinars Integrated Into Virtual Environments
Virtual environments, including virtual learning environments, virtual executive briefing centers, client portals, virtual partner centers, virtual trade shows, virtual user conferences, and so on, present a compelling use case for webinars. These events often include multiple webinars, both live and ondemand, that participants can attend without leaving the environment. The popularity of webinars in virtual environments has increased every year we've tracked it. This year, 16 percent of the webinars we studied were integrated into a virtual environment at some point, up from 14 percent in 2015.
Conclusion
In all the years we have been producing this report, we have seen a consistent rise in the popularity and value of webinars as an essential marketing, training, and communications tool. Year over year, we see companies taking their pre-webinar promotions more seriously, getting more sophisticated about how they integrate video and offer opportunities for engagement, and thinking more carefully about their post-live strategies and how they promote their on-demand webinars. Webinar audiences are getting larger and more engaged, and spending more time watching webinars, both live and on-demand. As you plan your next webinars and evaluate the effectiveness of the program, use the benchmarks in this report as a set of guidelines to help you create, promote, and deliver successful events.
Want more like this?
Want more like this?
Insight delivered to your inbox
Keep up to date with our free email. Hand picked whitepapers and posts from our blog, as well as exclusive videos and webinar invitations keep our Users one step ahead.
By clicking 'SIGN UP', you agree to our Terms of Use and Privacy Policy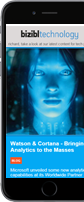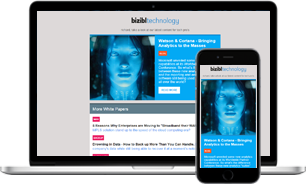 Want more like this?
Stay up to date with our content email