How Varelotteriet (The Danish Lottery) Increased Ticket Sales by 300% Through a Partnership with Mapp and Ambition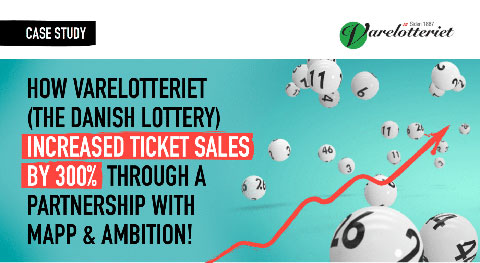 Established in 1887, Varelotteriet is one of Denmark's oldest lotteries, running multiple draws each month.
Through a partnership with Mapp and Ambition, Varelotteriet now has a Customer Data Platform that allows them to have a unified customer view across all channels, as well as a platform that provides artificial intelligence and predictive modelling to reach the right customers at the right time, as well as an automation solution to ensure that their communications were executed on the right channel.
Read all about how this partnership produced the best results in the 134-year history of Varelotteriet to date.
Want more like this?
Stay up to date with our content email