The hidden cost to business
When it comes to understanding the customer experience, a driving factor is the positive impact greater visibility would have on the overall conversion rate – in terms of volume and individual basket value. Yet, the costs to a business that result from poor visibility go far beyond conversion rates.
According to the research study "Counting the Cost of Not Knowing", commissioned by UserReplay, on average it takes eCommerce businesses 2.5 working days to identify and fix an online customer experience issue. That's a significant amount of man hours that could be better spent elsewhere. The business impact is keenly felt but perhaps much harder to measure.
As IT teams well know it's difficult to plan for how long an issue will take to resolve so the most obvious way to tackle this resource drain is improving the speed and ability to identify and reproduce issues. Of the eCommerce professionals surveyed, the report found 62% use web analytics and 47% use customer surveys – the most likely tools to be used to try and find unknown conversion issues. From our experience we know that these tools don't always give the full picture, and can present a misleading view of what and where the issues lie and the severity.
The effects, however, extend further than the resource drain on the IT team. This lack of understanding of the customer journey impacts an organization's ability to effectively plan and make decisions. 90% say it makes planning and decision-making around online marketing activity more difficult. The success of a marketing strategy hinges on fully understanding the customer demographics wants and needs; without this planning it is reliant on guesswork, which can lead to a waste of valuable marketing budget.
Unsurprisingly organizations are therefore looking for ways to reduce these hidden costs to the business by improving customer journey visibility. These include quantitative data capture that helps IT prioritize what to fix first (97%), qualitative data that gives them detail around the User Experience (95%), and easy to understand reports focused on website issues (93%).
With businesses already stretched resource-wise, there is considerable value in being able to prioritize which website issues to fix first and reduce the time taken to reproduce those issues. There is also great value in being able to plan marketing activity more effectively. A business that can use data from the customer journey will see the results positively reflected on the bottom line – not just from a pure rise in conversions but wider business cost savings.
Want more like this?
Want more like this?
Insight delivered to your inbox
Keep up to date with our free email. Hand picked whitepapers and posts from our blog, as well as exclusive videos and webinar invitations keep our Users one step ahead.
By clicking 'SIGN UP', you agree to our Terms of Use and Privacy Policy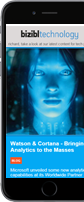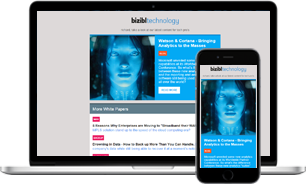 Want more like this?
Stay up to date with our content email