Why Marketers Should Be Harnessing Full-Funnel Programmatic
Adela Blackford
Marketing Manager
Admedo
According to eMarketer predications, 70% of all digital display ad spend in the UK will be through programmatic pipes in 2016. Marketers are clearly turning their attention to programmatic technologies, with programmatic ad spend surpassing £2billion this year.
What has become evident is the expectation for programmatic to predominantly drive lower-funnel strategies and low-hanging fruit. However, this severely limits the overall performance programmatic can deliver. Brands can't expect to build on and grow their brand from retargeting the same user pool. Instead, marketers should be integrating programmatic strategy across the entirety of the consumer journey.
Full-funnel programmatic core advantages
A Holistic View Of Each User
Implementing brand awareness and prospecting strategies is essential in reaching relevant and new audiences at scale. The second stage is to drive users down the consideration phase through retargeting strategies and thirdly to sync post conversion or action strategies to retain and cultivate brand affinity amongst the customers nurtured down the purchase funnel. This integrated, full-funnel approach provides the marketer with a holistic view of each user.
Right Message, Right Time
The data gathered on each user and their previous experiences coupled with their stage in the consumer journey allows marketers to deliver relevant messaging, in real-time at the optimum time, reducing budget wastage and maximising efficiency.
Test And Learn
The beauty of programmatic means with each learning, campaign optimisation happens simultaneously and on an ongoing basis. Running programmatic full-funnel strategies through one provider enables marketers to fully optimise display performance across the funnel, moving budget across tactics according business needs.
The marketer's full-funnel programmatic toolkit
Data Strategy
Marketers leverage their first-party data for lower-funnel strategies to target in-market users through tactics such as retargeting and retention. However, by utilising second and third-party data you reach the right users at the top of the funnel through prospecting tactics. Lookalike audience modelling is a tactic where you model your rich first-party data with third-party data, essentially cloning your optimum user profile (their behaviour and demographic traits) to model new audiences that haven't visited your site. Contextual targeting and geo-targeting are tactics that also reach and move consumers down the funnel.
Cross-channel
Consumers don't have linear journeys. They move from device to device and platform to platform; every interaction and experience with a brand is different. Yet consumers expect a degree of personalisation from a brand. It is up to the marketer to join up the data and connect the touchpoints, online and offline, to provide a seamless customer experience. Marketers need to activate programmatic capabilities and be where their customers are, be it across video, social, native or TV to layer into their full-funnel marketing strategy.
Attribution
Programmatic display shouldn't be viewed in isolation against other digital marketing channels but nor should it be compared on the same metrics eg. Last-click only. Why? Because the consumer journey is complex, display ads reach the consumer across devices, channels and at different stages. The large scale of solutions, increase in channels and proliferation of devices have made it more complicated for marketers to measure campaign effectiveness and determine the true impact their display has on their overall marketing strategy. Programmatic and attribution measurement need to be closely intertwined in order to remove marketing silos and allow for an omnichannel approach to be taken. As a result, marketers can identify what the right channel mix, strategies and tactics are to deliver the greatest return for their overall marketing strategy.
Programmatic buying is the new normal for the digital display industry. It's expected to account for more than three quarters of all buys next year according to eMarketer. By adopting an integrated, full-funnel programmatic approach marketers will fuel performance and reap the benefits.
Want more like this?
Want more like this?
Insight delivered to your inbox
Keep up to date with our free email. Hand picked whitepapers and posts from our blog, as well as exclusive videos and webinar invitations keep our Users one step ahead.
By clicking 'SIGN UP', you agree to our Terms of Use and Privacy Policy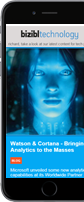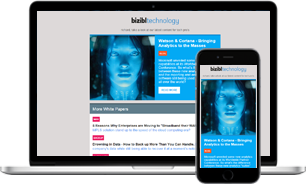 Other content you may be interested in
Want more like this?
Stay up to date with our content email
Want more like this?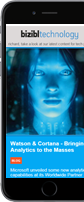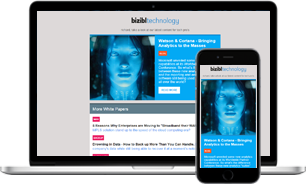 Want more like this?
Insight delivered to your inbox
Keep up to date with our free email. Hand picked whitepapers and posts from our blog, as well as exclusive videos and webinar invitations keep our Users one step ahead.
Bizibl Group Limited, Registered in England 09091156, 26 Bridge Road East, Welwyn Garden City, Hertfordshire, AL7 1HL