Webinars Explained - What is a webinar, and how do they work?
Following the general trend towards digital, which has accelerated since the Covid-19 pandemic , interest in webinars has skyrocketed. For those in the know, webinars have been a reliable tool for decades, but if you're wondering if they could work for your business, or if you just need a quick refresher, read on.
In this article, we'll explain what a webinar is, give some examples of how they can be put to good use in your business, and help you think about the features you'll need.
What is a webinar?
The word "webinar" is just a concatenation of "web" and "seminar" - which is the simplest definition: A webinar is simply a seminar (meeting), conducted over the web.
Webinars are usually led by a presenter (or a small group), and attended by a larger group of participants all the way up to thousands. Unlike in a webcast, most webinars can offer participants the opportunity to interact in a variety of ways, including everything from polls, to typed questions, or live participation with video and audio.
The content of a webinar can be comprised of live or pre-recorded audio, video, and other forms of digital content, typically broadcast to attendees by way of a screen-share. As a minimum, webinars commonly feature the voice of the presenter(s) and a powerpoint-style presentation.
What are webinars used for?
Aside from the obvious benefits of digital events - which include easy accessibility, and a drastic reduction in costs (think travel, meeting rooms, equipment hire) - webinars are pretty versatile. Some good examples include;
Content Marketing & Thought Leadership
Combined with a strong pre-event marketing program, educational thought-leadership-style webinars can be an excellent way to showcase your company's strengths and abilities. Organisers can invite clients to share their insights, introduce expert members of staff, invite industry speakers, share the findings of prescient research, and much more.
Sales Demonstrations
Whether you're showing consumers how to assemble their new bike, or demonstrating complex software to business prospects, webinars can create higher levels of engagement and deliver much more personal experiences.
Training & Recruitment
Particularly for distributed teams or large organisations, webinars offer an excellent way for trainers to reach participants with ease. Interactive tools and engagement metrics can help trainers gauge participation, and address individuals' needs in a live environment.
Webinars can also form an integral part of the recruitment process, by facilitating high-quality assessments for recruiters, and affording candidates the opportunity to truly participate in virtual interviews or assessment centers - helping to demonstrate their skills and form a deeper understanding of their prospective employer.
Virtual Events
A webinar platform will often form the technical backbone of large virtual events, sometimes spanning days. Often, such multi-session events are a series of webinars, presented by different speakers, addressing a number of topics. Some webinar platforms benefit from enhanced features to help participants make the most of such events, as well as connect with other attendees, or interact with extra content, such as ebooks.
Webinar Platforms - Features
The webinar market is complex, with a significant number of providers offering different features, price points, limits, and user experience (for organisers and attendees).
Aside from the price, when evaluating webinar providers, top features for comparison include;
| | | | |
| --- | --- | --- | --- |
| | • | | Participants and organisers |
| | | | Usually one of the bigger influencers of the price, the maximum number of participants per event and/or the number of webinar organisers you'll need in your organisation is an important consideration. |
| | | | |
| | • | | Recording & Export |
| | | | For organisations wishing to make use of their webinars, as part of content marketing, internal review, and more, vital questions are; can the platform record and, importantly, can organisers export video from the platform. |
| | | | |
| | • | | Presenter Video |
| | | | Depending on the content of your webinars, you may (or may not) wish for your presenters' video to be part of your events. Not all platforms offer this. |
| | | | |
| | • | | Browser or Installed |
| | | | Whether organisers and participants will need to install software to participate, or can simply attend through their browser can have serious implications for the user experience. |
| | | | |
| | • | | Mobile Clients - Presenters/Organisers and Attendees |
| | | | Particularly for field-based workers, but also for attendees on-the-move, consider the availability of apps for popular operating systems such as Android or Apple's iOS. |
| | | | |
| | • | | Data capture, API, and Integrations |
| | | | Depending on your use case, the data capture capabilities of a platform can be a make-or-break issue - carefully consider what capabilities you'll need, and whether your platform is going to need to be integrated with other systems (such as CRM, marketing automation, etc). |
Webinar Providers
As we've already mentioned, there are a plethora of webinar providers out there. A non-exhaustive list of some of the more common ones, in no particular order, includes;
A final consideration is that, particularly in light of the shift away from office working, many common communications products have introduced features which compete with pure-play webinar providers, including;Microsoft Teams, Zoom, and Google Meet.
Want more like this?
Want more like this?
Insight delivered to your inbox
Keep up to date with our free email. Hand picked whitepapers and posts from our blog, as well as exclusive videos and webinar invitations keep our Users one step ahead.
By clicking 'SIGN UP', you agree to our Terms of Use and Privacy Policy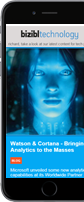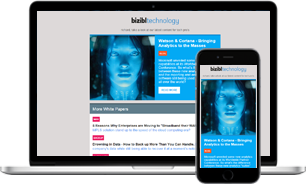 Other content you may be interested in
Want more like this?
Stay up to date with our content email
Want more like this?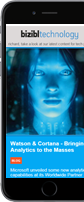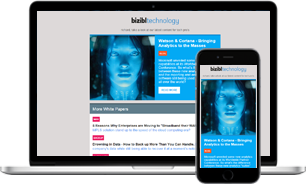 Want more like this?
Insight delivered to your inbox
Keep up to date with our free email. Hand picked whitepapers and posts from our blog, as well as exclusive videos and webinar invitations keep our Users one step ahead.
Brought to you by
Bizibl Group Limited, Registered in England 09091156, 26 Bridge Road East, Welwyn Garden City, Hertfordshire, AL7 1HL