The Unstoppable Advance of Generative AI
Since the initial release of Chat-GPT in November 2022, AI has become the industry's hottest talking point. There was a heavy focus on AI in recent talks at Advertising Week Europe, with everyone from Meta and Google to Boots and the BBC hailing it as the future of advertising and singing its praises. However, AI itself is not new and has been an inherent part of advertising for years. The reason AI has recently stolen the limelight and has even been bleeding into mainstream news on an almost daily basis has been the revolution in the output from generative AI. Suddenly AI is seemingly able to create something new for the first time, from producing new creative and content, unique chat responses, synthetic data and even deepfakes. So how will generative AI help shape the future of the biggest, and smallest, businesses?
Unsurprisingly, some of the world's biggest media owners and advertising platforms are leading the charge. Google is diving headfirst into generative AI as they look to implement new search capabilities through an experimental program called Search Labs. Their first experiment rolling out is called Search Generative Experience (SGE), an AI-integrated experience allowing users to search with highly detailed queries and receive a summarised view of results with interactive elements that allow them to dig deeper into specific parts. The hope is that SGE will allow for much easier, consolidated searches that would otherwise be difficult for a user to define properly or that could previously have spanned multiple individual queries. One such example is using images in queries, alongside corresponding text, as the initial search. With SGE's new Conversational Mode, a user can also input follow-up questions to their initial search, with Google's AI remembering the content from the previous searches in the conversation and translating the context from one query to the next to support a consistent flow of "conversation".
This is much like ChatGPT's current capabilities, allowing users to begin a conversation on a certain topic and continue to ask related questions to build a fuller picture with their results. Meta has also recently announced that they are rolling out enhanced AI features for advertisers. They have released a new AI Sandbox, which in their words will "act as our testing playground for early versions of new tools and features, including generative AI-powered ad tools." Initial use cases include AI-powered copy testing through text variations, background image generation for creative using text prompts, and image outcropping in-platform to fit different aspect ratios across placements and devices, all of which will allow advertisers to create more engaging, personalised ads that should drive stronger performance. We expect all the big players in the industry to be announcing similar AI-powered tools and features this year – and for the scaling and adoption of these technologies to be rapid and widespread.
At Merkle, we're already exploring how to adopt generative AI into our client work. We were recently tasked by a client with improving user engagement of their Twitter handle. After identifying that their low user engagement could be attributed to sparse inclusion of hashtags, we built a custom online application that connected to OpenAI's ChatGPT 3.5 model, allowing our client to input proposed tweets and receive an instant list of bespoke hashtags that are relevant to the content of the tweet and will increase its chance of trading. The ease and speed of the tool allows the team to generate new hashtags for every tweet posted from their brand handle, resulting in more relevant hashtags that help to improve the reach of the tweets against a relevant audience. As generative AI tools progress and become democratised to those in the industry, we will be able to expand our adoption of them and create similar bespoke solutions for our clients.
So where is AI headed? While pondering the existential questions in Blade Runner and speculating about the future of humankind can be a lot of fun, the truth is, with the rapid pace of change and the varied professional predictions, we tend to avoid focusing on the too distant future. At Merkle, we believe in considering the application of AI in two phases: now and soon.
Firstly, what can brands do right now to make the most of the burgeoning opportunities within this space? As a starting point, we encourage you to reach out to your existing account teams or get in touch with us to learn more about the AI solutions we already have in place, ready to be used immediately. We have a wide range of technologies and solutions to help drive speed and scale in your digital marketing activities, gain deeper insights from your customers and creatives, and enhance the effectiveness of your media buying.
Testing and seizing the first-mover advantage will be crucial, as always. So please work with us in trialling all the new platform features mentioned above being released by industry leaders such as Google, Meta, and others. Given that the Search landscape will undergo the most significant and swift changes, we strongly advise those heavily reliant on Paid Search and SEO to familiarize themselves with these developments right away. In fact, we recently published a brilliant blog post that breaks down what Google's generative search experience means for our clients. Our Search and SEO teams would love to speak to clients at greater depth on this and help guide you toward a profitable future path.
Looking at the medium-term prospects, the possibilities are even more exciting for us. In Paid Search, we're already witnessing a shift in the way humans and machines interact. Our interactions with computers will evolve from simple, one-time lookups to conversations that progressively build over time, where machines deeply understand our context and intent. We're extremely excited about the future of the digital marketing industry, where we can better comprehend the context and intent of potential and existing customers, and respond with relevant, personalised messages at scale. Although the possibilities are not entirely boundless, they are certainly vast. To kick-start your journey, we offer a 3-week workshop sprint process with a team of muti-discipline AI experts for those seeking to innovate, build, and test custom AI solutions. Speak to your client lead to find out more.
During times of disruption, the doors open to incredible innovation at a rapid pace. As a team of digital marketing and customer data experts, we are chomping at the bit for the opportunity to work with clients and harness the power of this technology to drive innovation. We hope you are too.
Contact Merkle today to learn more about their services.
Want more like this?
Want more like this?
Insight delivered to your inbox
Keep up to date with our free email. Hand picked whitepapers and posts from our blog, as well as exclusive videos and webinar invitations keep our Users one step ahead.
By clicking 'SIGN UP', you agree to our Terms of Use and Privacy Policy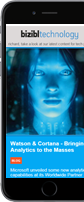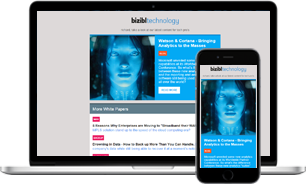 Other content you may be interested in
Want more like this?
Stay up to date with our content email
Want more like this?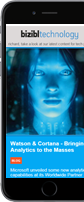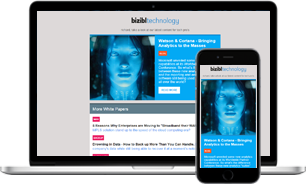 Want more like this?
Insight delivered to your inbox
Keep up to date with our free email. Hand picked whitepapers and posts from our blog, as well as exclusive videos and webinar invitations keep our Users one step ahead.
Bizibl Group Limited, Registered in England 09091156, 26 Bridge Road East, Welwyn Garden City, Hertfordshire, AL7 1HL