Customers choose food and drink also based on their "Instagram-ability", not necessarily whether they like them or not. Indeed, many have openly said that they didn't like the taste of the Unicorn Frappuccino, but they bought it anyway to post its colourful appearance.
Technology comes to help, VR apps ensure that you enjoy your time, stay in control and share the experience.
Key Takeaways:
If you are a food or drink brand give your customer more reasons to share their consumption experience by enhancing your brand strengths (e.g. authenticity, innovation, colour/taste uniqueness)
If you are a venue, adopt virtual reality (VR) to elevate the drinking/eating experience.
Business Ideas: Starbuck's Unicorn Frappuccino
Trend-chasing coffee titan Starbucks is jumping on the Lisa Frankenfoods bandwagon with the release of a new unicorn-themed version of its most popular specialty drink, the Frappuccino.
Pictures of this pink-and-blue creation started to surface on Instagram and Twitter, and baristas were chatting about it on Reddit for days before the company confirmed its existence. This treat is a crème Frappuccino blended with pink powder and mango syrup. It's got a sour blue topping and pink powder dusted whipped cream on top.
The inside of the drink has a purple hue at first, but as you mix all the stuff together it turns pink.
Business Idea: The Origin at The Lobby Bar
The patrons of hotel bars usually know a thing or two about escapism. But the Lobby Bar at the One Aldwych luxury hotel in London earlier this month started offering their customers a chance to take their lust for elsewhere a step further through the latest item on its menu: a virtual-reality headset.
The video shows the making of one its new whisky cocktails, called the Origin, made with a 12-year-old Dalmore whisky. Viewers who put on the headset are treated to aerial, 3D footage of the northern reaches of the Scottish Highlands, where the Dalmore's distillery is located, which ends on a bartender handing over a drink. When the customer lifts their headset, the drink is served.
Want more like this?
Want more like this?
Insight delivered to your inbox weekly.
Keep up to date with our free email. Hand picked whitepapers and posts from our blog, as well as exclusive videos and webinar invitations keep our subscribers one step ahead.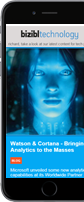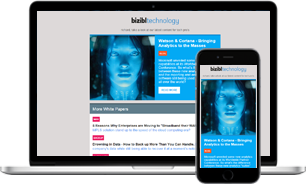 Want more like this?
Stay up to date with our weekly email