Interactive Content Technologies Designers Need to Know About
Not so long ago, graphic designers were handed some copy, given a brief, plus occasionally, a style sheet or a set of brand-guidelines - and asked to get on with it. But, as content has cemented itself at the heart of modern marketing, design professionals have seen their role increase in both breadth and stature.
This is for a variety of reasons. In order to serve existing customers and attract new ones, organisations need to create more content than ever before. But marketers know that poorly- designed content (both in terms of aesthetic and usability) can do a brand more harm than good. To prevent this, they're coming to rely heavily on their design colleagues, who are in turn, becoming a core part of multi-skilled, collaborative, content development teams.
To succeed In this newly-evolved role, designers need a relentless focus on user experience (UX), a flexible approach to layout and functionality, and a proficient blend of creative thinking and technology expertise. In this blog, we'll look at some of the technologies designers should be aware of, and how it's helping to solve content challenges.
Mobile Content & Digital Publishing
For mobile content, the gold-standard for user experiences is apps, where it's arguably more important to have a cohesive feel, taking native navigation expectations into account.
To create documents and long-form magazine style content for mobile, there is a well established range of desktop publishing software including; Scribus, Lucidpress, Microsoft's Publisher, Quark, and publishing industry stalwart - Adobe InDesign. Whilst this kind of software is great for producing PDF files for print or digital, when used on it's own, outputs can be limited to fixed sizes (although usually scalable). Also, the static files can be problematic for mobile use, and can present a challenge when looking to incorporate rich media.
An excellent way to extend the functionality of desktop publishing suites (like InDesign), is companion software, often integrated by means of plugins. With these tools, designers can augment their content with interactivity, video and more.
Turn PDFs into interactive content experiences
Rakuten Aquafadas' plugin for Adobe InDesign allows designers to use the tools they're already familiar with to create interactive, rich-media enhanced content for iOS, Android, and more - with no coding.
Wireframes and Prototypes
Whether we're talking about B2C customers, B2B customers, employees, investors, or anyone else that comes into contact with your organisation, the vast majority of their digital journeys start on the web - increasingly, via mobile devices.
As such, the ability to design for web is a basic requirement. From blog microsites and landing pages, to fully-fledged eCommerce sites or content portals, the process starts with wireframes and prototypes. Prototyping is particularly important when designing for various screen sizes at once, and developing a cohesive feel across digital and print assets.
Perhaps the best-known software for this is Adobe Xd CC - part of Adobe's creative cloud - but there are other solutions, including Sketch, Invision, Pidoco, Justinmind, and Balsamiq to name but a few - each have varying degrees of functionality and price points. Some go well beyond wireframes and prototypes, offering low-code editing and deployment capabilities.
Key Themes
Of course, in this short blog it's impossible to cover all the technology options out there so, as well as the points we've covered, if you're evaluating interactive content technology for your business, look for some key fundamentals, including;
Collaboration
Modern design software is developed with collaboration in mind, enabling the easy sharing of prototypes with team members, the simple tweaking of copy, and cross-team versioning and feedback.
For many organisations, the ability for software to integrate easily with simple task management or general collaboration tools, including the likes of Slack, Asana, Google Drive, Dropbox, etc. is important.
Workflows
The ongoing process of creating great content is made easier and faster by developing robust workflows. Software solutions should integrate with existing workflow management, or provide it as a service.
Low (or no) Code
Designers should design - software for designers shouldn't focus on coding. When evaluating technology, look for solutions which support designers without the need to rely on IT departments and specialist developers.
After that, it's up to you as a designer to stay up-to-date with the latest technology, and to be aware of cultural influences, design norms and trends - everything from stickers and emojis, to memes, the latest software, hardware, and everything in between. This knowledge is key to your new role at the heart of your organisation's content team!
To find out how Rakuten Aquafadas' digital authoring tools can help you publish to apps without a single line of code, and deliver pixel-perfect content to your audiences, get in touch today.
For more information, and to find out how some of the world's biggest brands are leveraging Rakuten Aquafadas technology to support their content strategy, control costs, and move faster, visit visit aquafadas.com
Want more like this?
Want more like this?
Insight delivered to your inbox
Keep up to date with our free email. Hand picked whitepapers and posts from our blog, as well as exclusive videos and webinar invitations keep our Users one step ahead.
By clicking 'SIGN UP', you agree to our Terms of Use and Privacy Policy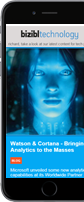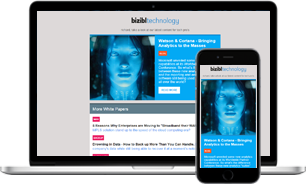 Other content you may be interested in
Want more like this?
Stay up to date with our content email
Want more like this?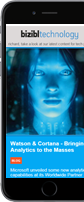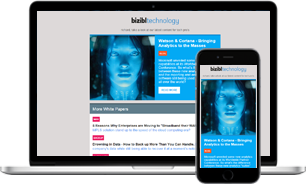 Want more like this?
Insight delivered to your inbox
Keep up to date with our free email. Hand picked whitepapers and posts from our blog, as well as exclusive videos and webinar invitations keep our Users one step ahead.
Bizibl Group Limited, Registered in England 09091156, 26 Bridge Road East, Welwyn Garden City, Hertfordshire, AL7 1HL