Insurers, there's no substitute for digital experience
A digital experience platform (DXP) can help established insurers consolidate their positions, protect and grow market share, and strengthen customer relationships.
Has disruption had its day? Is collaboration now the new industry trend? While insurtechs seem less threatening than a few years ago, and incumbents have formed many fruitful partnerships with erstwhile challengers, the threat of disintermediation remains. To defend their positions, insurers must seize the middle ground and use digital experience platforms to build on their natural strengths as established players.
Digital transformation and market forces
Like all industries today, insurance must embrace digital technology and adapt to changing consumer demands and new business models. Insurtechs and big tech have stolen market share from incumbents and are connecting more powerfully with consumers, and Covid-19 has accelerated digital transformation and underlined the gap between digital leaders and technology laggards.
Being data-driven and digitally enabled is now essential, and insurers who stand still and rely on legacy technology will fail to engage with customers and increasingly lose their relevance. Because of rapid digitalization and the growing power of customers, insurers must interact with prospects and policyholders across more channels and in more meaningful ways. In short, they must connect on a deeper level and add value to attract and retain customers.
When we talk about the importance of 'digital experience', it implies a new model of insurance where channel, context, content and messaging are focused precisely on customer needs. Every touchpoint and interaction must unify and enhance communication, and every digital journey must create a positive experience that will build relationships and promote lifetime customer value.
A digital experience platform (DXP) can do this and will help insurers reinforce their role and stay ahead of competitors and digital challengers. But before we look more closely at the 'how', and explore the key touchpoints, let's define exactly what a digital experience platform is and explain its origins.
Definition and origins
DXPs have generated much interest in recent years, grabbing the attention of research firms such as Forrester and Gartner, whose reports have traced the development of the DXP marketplace and its leaders. Gartner defines a DXP as "an integrated and cohesive piece of technology designed to enable the composition, management, delivery and optimization of contextualized experiences across multi-experience journeys."
It's a slightly clunky description, but it covers the bases and underlines what DXPs do best: create meaningful and joined-up digital conversations with customers. Digital experience embraces the sum of online interactions, or conversations, that customers will have with insurers, and it spans websites, mobile apps, social media and other digital channels.
DXPs have evolved from content management systems (CMS) and web experience management (WEM) systems. A CMS enables you to manage text and images across digital channels, while WEM expands this capability with more personalized engagement and better integrations.
A DXP takes things a stage further and provides full integration and seamless digital experiences across all channels and entire customer journeys. And if the platform has a composable architecture, there are big gains in flexibility, customer focus, speed and agility.
A composable DXP is the backbone for digital content. It can combine an entire marketing stack in one platform, including content management, marketing automation, CRM, pricing and underwriting, personalization, and analytics. DXP integrations (e.g. APIs, REST Clients, Connector Packs) are the building blocks to deliver great digital experiences quickly and efficiently.
Use cases for insurers
Given the ability of a DXP to orchestrate customer journeys, there are clear benefits for businesses across all sectors and industries. For insurers who have yet to seize the benefits of digitalization and better customer experience, a DXP can have a big impact at key insurance touchpoints, from distribution and quotes to renewals and claims.
Customer journeys are typically segmented and disconnected, often with little communication between quotes and claims. This is a lost opportunity. Because a DXP focuses on conversations rather than transactions, insurers can maximize the value of existing touchpoints and develop new ones through relationship-building conversations and content.
Claims is a prime example. Communication needn't be purely reactive, beginning only when a claim is filed. Insurers can mitigate risks by talking to their customers and influencing behavior and actions that might make a claim more likely. This is proactive insurance and not only can it reduce loss ratios, it can also strengthen the bond between an insurer and a policyholder.
By making the right connections and delivering rich content, a DXP means insurers can be more present and helpful in policyholders' lives. This signals a shift away from simple indemnification – namely collecting premiums and underwriting risks – and the development of a value-added role that includes prevention and cross-selling/upselling, among other services.
Every insurance relationship starts with distribution and quotes. A DXP can improve marketing and increase conversions because, once again, it makes the right connections and delivers the right content. Insurers and their agents will have a complete view of every prospect and can disseminate personalized content through any channel. Tellingly, because the customer experience is enhanced, it becomes a positive buying experience rather than a negative selling one, inverting the adage that insurance is sold, not bought.
With a DXP, conversion is the first step in building lasting relationships. Insurers can develop deeper and more meaningful connections because they can curate and share content that is valued by their customers. That means increased customer satisfaction, less churn, stronger brand appeal.
Key touchpoints enhanced by a DXP
Distribution
Before insurers reach the quote stage, they must find and attract potential customers. Equally, consumers must find insurers. Either way, it's a dynamic that depends on omnichannel delivery and targeted content across different media. A DXP brings buyers and sellers together, helping to launch the customer journey.
Quotes
If the quotes experience is long and off-putting, with complex and demanding forms, the drop-off rate will be high. With a DXP, you boost conversion rates because onboarding focuses on meaningful and helpful conversations, not form-filling transactions, creating a positive customer experience.
Claims
This is an opportunity to develop deeper customer relationships based on preventative insurance. Normally, it's a touchpoint that only comes into play when a claim is filed, which is not a happy time for customers and means a loss for insurers if a claim is successful. However, by educating customers on risk prevention, insures can reduce the number of claims and build a stronger bond with customers. A DXP makes this possible because it facilitates content creation and delivery.
Choosing a DXP provider
Insurers who make digital experience a strategic priority can:
Consolidate their position as incumbents

Differentiate themselves from competitors

Outmanoeuvre challengers and disruptors

Reduce loss ratios and boost premium income

Increase the lifetime value of customers
But it's vital to choose the right digital experience platform and have a clear checklist of requirements. As a minimum, insurers need a platform that offers:
A seamless omnichannel service

The highest level of security

Personalized customer journeys

Optimized workflows

A 360-degree view of customers

Easy integrations

compatibility between legacy systems and new technology

Low code/no code development

A future-proof and adaptable architecture
Magnolia's digital experience platform provides this and much more. It will help insurers find and keep customers in a fast-changing world of technology challengers and disruptors. With the growth of digital channels and business, customer interactions and experience have never been more important. That's why established insurers must build and secure their future with digital experience platforms.
Magnolia for insurers
Consolidate and conquer with a digital experience platform (DXP). A DXP will help established insurers build on their core strengths. With Magnolia, you'll stay ahead and enhance every customer touchpoint.
Magnolia in action
Magnolia is helping clients across all industries and sectors. See how we transformed digital experience for these leading finance and insurance brands:
Ping An
As one of the world's largest insurers and financial services brands, Ping An needed a high-quality corporate website. The existing website was inconsistent, slow to update, and lacked cohesion.
Magnolia reduced content update time by 66% and achieved a threefold increase in website traffic.
KW Lam, Deputy Head of International Public Relations
Ping An
MCIS Insurance Berhad (MCIS Life)
This Malaysian life insurer needed a flexible DXP to support its new agency network.
Magnolia created a scalable and customizable platform that is easy to use and has headless capabilities and omnichannel delivery. MCIS Life can now optimize and simplify its web content, improve the digital experience and personalization of agents, and streamline information delivery.
Nationwide
Nationwide provides a broad range of financial and insurance products and needed a simple way to deliver engaging content and digital experiences to customers.
Want more like this?
Want more like this?
Insight delivered to your inbox
Keep up to date with our free email. Hand picked whitepapers and posts from our blog, as well as exclusive videos and webinar invitations keep our Users one step ahead.
By clicking 'SIGN UP', you agree to our Terms of Use and Privacy Policy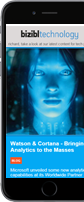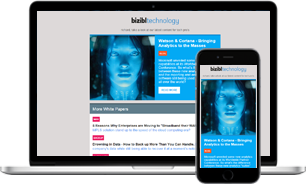 Other content you may be interested in
Want more like this?
Stay up to date with our content email
Want more like this?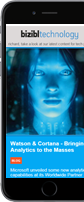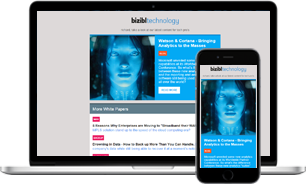 Want more like this?
Insight delivered to your inbox
Keep up to date with our free email. Hand picked whitepapers and posts from our blog, as well as exclusive videos and webinar invitations keep our Users one step ahead.
Bizibl Group Limited, Registered in England 09091156, 26 Bridge Road East, Welwyn Garden City, Hertfordshire, AL7 1HL