Hyper Personalisation: How to go Beyond Surface-Level Personalisation
A personalized digital experience can mean many different things. Surface level personalization is now part and parcel of the digital landscape—but deep, hyper-personalization is the next frontier.
Research suggests that basic personalization fails to impress the modern consumer. For instance, only 8 percent of survey respondents said they would be encouraged to engage with a retail brand if they addressed them by their first name. Just 7 percent said they'd be likely to engage with a birthday email.
In contrast, a study that focused on personalization in retail showed that consumers have more of an appetite for personalization at a higher level. The survey revealed that 31 percent of surveyed consumers say they wish their shopping experience was far more personalized.
However, what many developers fail to see is that the solution to delivering a personalized browsing experience lies less in the tools, and more in the techniques. In this article, we're delving into how large companies can heighten their personalization efforts.
One-to-one web personalization
One-to-one personalization, also known as hyper-personalization, entails going above and beyond birthday emails to give consumers a truly personalized experience. It involves capturing user intent and personalizing the customer's experience—i.e, the next steps in their journey—based on that data. The next stage of web content personalization.
During a recent webinar, which is available to view here, I noted that personalization is about listening to your visitors and seeing how they respond to your content. Personalization helps you determine the visitor's intent towards your content, so you can deliver content that matches that intent in real time.
Most content is delivered at one of the following four levels of personalization:
No personalization: All customers receive the same experience.

Basic segmentation: Customers receive content based on a single data point, such as location or device type.

Advanced segmentation: Customers receive content based on multiple data points, such as browser history, order history, and customer data.

One-to-one personalization: Customers receive content based on "segments of one" as the CMS delivers content by listening to and addressing the intent of a customer.
I also stated that personalization drives a higher conversion rate and reduces bounce rates. It's about making sure that customers stay longer on your site, get more out of it, and, in the end, buy more. What makes personalization a game-changer is that it helps to boost visitor engagement by delivering relevant content, rather than just any content.
Magnolia CMS personalization helps numerous brands deliver one-to-one personalization in four ways:
Defining audience segmentation and targeting;

Establishing baselines for understanding user intent;

Matching content delivery to the buyer journey based on user intent;

Personalizing multi-channel campaigns.
Now let's delve into details.
Segmentation and targeting
A foundational marketing strategy may treat the market as a monolithic whole. An intermediate strategy looks at market segments. An advanced marketing strategy targets individual segments and delivers content to the relevant segments that the client wishes to target. Personalization helps marketers determine their targets and deliver the relevant content to those segments.
Marketers can determine their segments based off of several variables:
Geographic (city, country, language, climate, etc.);

Demographic (age, gender, income, education, etc.);

Behavioral (frequency, recency, engagement, source, buyer stage, etc.);

Psychometrics (intent, preferences, etc.).
Once a marketer determines the segments they want to target, the next step is to determine their priorities, such as:
Potential to meet business goals;

Value to meet profit expectations;

Effort (time, money, etc.) to implement personalization.
Magnolia allows users to establish content by visitor priority. For instance, a marketer could have three segments to target:
Explorer/First-time visitor;

First-time buyer;

Repeat customer.
For each segment, the Magnolia user can determine a user intent, a marketing goal, and the desired action or conversion. In this example, the user intent for the Explorer is to learn about the products, the marketing goal is to inform them timely and comprehensively, and the conversion is to get them to sign up for offers.
To help brands unify their customer data on every channel and touchpoint, Magnolia integrates with Customer Data Platform (CDP) technology such as Segment (formerly Twilio). As the Customer Data Platform, Segment allows you to track and collect data about your customers (thought events) and send that data to Magnolia (as personalization traits). Editors will be able to use Magnolia's out-of-the-box personalization features to serve tailored content and experiences based on the insights from Segment.
Watch the 2-minute video below to get an overview of personalization with Magnolia and Segment CDP: 
Understanding intent
Marketers worry about the scalability of measuring each visitor's intent. But with the use of Magnolia's scoring model, you can break intent down into content consumption, purchase and browsing history, and element interactions.
The Magnolia scoring module uses this data to create a fine granular measurement of user intent by calculating a "User Journey Score". This score is based on the recency of the visitor's view of the page, as well as the frequency that the visitor has seen the page.
Content pools
Personalization doesn't mean creating massive amounts of content for every single persona you have. Instead, marketers can take advantage of content pools to apply Magnolia's scoring module at scale.
Marketers can create a pool of content for the different stages of the funnel and Magnolia will deliver it to the visitors according to where they are in the sales funnel. For instance, when you look at a typical sales funnel, you can divide it into top, middle, and bottom. Customers come into the top of the funnel, move down toward the middle as they make their buying decisions, then filter down to the bottom when they make their purchases.
In terms of content management, the top of the funnel usually consists of materials, including:
How-to guides

Videos

Articles

Webinars
Content for the middle of the funnel consists of:
Product pages

Demos

Pricing information
Content for the bottom of a funnel consist of:
Case studies

Product reviews

Calculators

Special events
You can easily create or bring into Magnolia all these types of content, tag and organize them, and leverage them for personalization. Using the user journey score, you can individualize the experience and serve the most appropriate content for the stage in the buyer journey.
Omni-channel delivery
Let's say you're launching a new product line, with content and digital assets that need to be delivered globally but adapted to local sites, different languages, and multiple devices. With a traditional CMS, such a project would be incredibly difficult—but that's not the case with Magnolia.
The Magnolia campaign manager allows users to manage campaigns across channels, geographic regions, and languages. For example, a campaign can be configured to run on mobile devices, tablet devices, and smart watched in four different geographical locations, and in four different languages. Moreover, each channel could be given its own theme and user experience. Finally, Magnolia's campaign manager enables marketers to manage all of these campaigns from one place.
The Magnolia campaign manager can also bring specific products to the top of the page, based on the campaign and the targeting variables. Magnolia's ability to bring up relevant products and services can help to increase conversions and encourage customers to return to the site to make future purchases.
The system can also display campaigns based on the customer's previous buying history, i.e. banners and products relevant to previous purchases the customer has made.
Magnolia's personalization capabilities are headless ready, meaning that you can create your customer experiences as standalone applications built with modern frontend technologies - while still empowering your marketers to comfortably personalize and preview the experience within a full WYSIWYG editing interface.
If you're a developer and want to deep dive into headless personalization with Magnolia, we recommend this blog article.
So, for marketers looking to deliver a personal experience to their visitors, while also making the process easier on themselves and their enterprise CMS management team, Magnolia provides all the right answers. If you're currently personalizing based on few data points and wish to truly meet your customers across channels and individualize the experience based on their journey, look no more.
Want more like this?
Want more like this?
Insight delivered to your inbox
Keep up to date with our free email. Hand picked whitepapers and posts from our blog, as well as exclusive videos and webinar invitations keep our Users one step ahead.
By clicking 'SIGN UP', you agree to our Terms of Use and Privacy Policy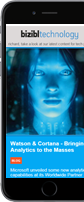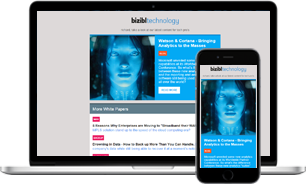 Other content you may be interested in
Want more like this?
Stay up to date with our content email
Want more like this?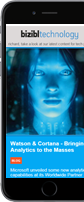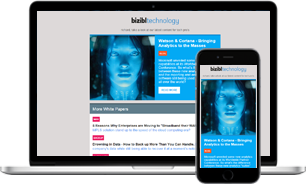 Want more like this?
Insight delivered to your inbox
Keep up to date with our free email. Hand picked whitepapers and posts from our blog, as well as exclusive videos and webinar invitations keep our Users one step ahead.
Bizibl Group Limited, Registered in England 09091156, 26 Bridge Road East, Welwyn Garden City, Hertfordshire, AL7 1HL