The Expert's Guide to Scaling Your Commerce Marketing Efforts with Services
Austin Caldwell
Senior Professional Services Manager
Bronto Software
Have you heard the adage, "If you want something done right, you have to do it yourself?" That's so wrong, and I can prove it with two customer examples.
Sprinting Toward a Profitable Finish
Managed Services projects come in all shapes and sizes, from a single campaign to a fully managed program under your direction. I'll start with Reeds Jewelers, a long-time Bronto customer who periodically engages Bronto Managed Services for help with one-off projects. Mark DeCausmeaker, Reeds' director of multi-channel sales, told Commerce Marketing Spotlight attendees recently that he's a big proponent of innovation, but he hasn't always had the time or resources to make the changes he'd like. So, over the last seven years, he's sometimes turned to Bronto for help.
"Every time we purchased services, we had a specific goal in mind. We got help executing on our goal, measured the result and found that the assistance paid off many times over," deCausmeaker says. "With strategy, we would ask what we can do right now and go after low-hanging fruit."
The example he shared shows the long-term, ongoing benefit he got from services. When Reeds first came to Bronto a few years ago, they had a big problem. Seventy-five percent of their contact list was unengaged and hadn't opened any of the last 20 emails. He and his Bronto marketing strategist met one-on-one to develop goals, outline tactics and define success. Within six weeks, Reeds had recovered nearly 25% of their customers and reduced the cost of their email spend by half. One year later, he used the tactics he'd learned from the marketing strategist to clean up his list again. He recovered 51% of his non-engaged list and reduced email costs by 29%.
Bronto's Managed Services team offers deep, specialised services so comprehensive you can seamlessly outsource any portion of your email marketing execution to us. Here is a quick breakdown of how Bronto Managed Services can help your team maximise revenue.
Creative
Are your latest email designs ho-hum? Our in-house team of graphic designers, copywriters and HTML coders understand that when it comes to email, looks matter. We believe in creating a cohesive brand identity, effectively telling your story, and providing a relevant and responsive user experience.
As your email marketing channel represents more and more of your overall marketing efforts, so do the design needs required to keep up with the demand. Bronto Managed Services can serve as your dedicated email design resource, eliminating the need to justify additional head count to get ahead of your marketing calendar.
Strategy
With the help of our industry experts, you can grow your contact database, create unique customer journeys and drive meaningful results. Meet one-on-one with your designated marketing strategist to discuss your goals, measure performance and get practical recommendations. Our team monitors the latest trends and best practices to innovate your marketing program and take it to the next level.
Hiring the full-time resources you need may not be in the budget right now, but that doesn't mean you can't have stellar commerce marketing campaigns. Just ask Bruce Cabral, President, Sinclair Institute, a subsidiary of PHE, Inc., the multi-channel retailer behind the brands Adam & Eve, Adam Male, BetterSex and the Sinclair Institute. When PHE signed with Bronto, Cabral decided that it was a better use of his budget to use Managed Services than to do the work in-house.
"It provided a faster time to value. Within the first year, we doubled our conversion rates and increased year-over-year revenue by more than a third," Cabral says. "Email is a very important channel for us because of the overall percentage of revenue it provides. It's one of our most profitable channels and also the fastest growing."
Campaign Management
In addition to designing beautiful email creative and implementing pioneering strategies, Bronto Managed Services can provide full-service email marketing execution tailored to your company's needs. Our award-winning team of Bronto specialists function as an extension of your marketing department, handling email campaign deployment, segmentation, A/B split testing and post-delivery report analysis. We can help manage both promotional marketing calendars as well as hyper-targeted automated series.
Since our team works exclusively with Bronto customers, we know the platform better than anyone and can leverage this expertise to fully optimise your email program, providing faster time to revenue. Let us handle the day-to-day execution so you can act as a director focused on measuring results and finalising decisions across all your other marketing efforts.
Tailored to Your Needs
We want to learn more about your email marketing program to see how we can help. Bronto Managed Services can provide a custom statement of work covering your personalised needs. We'll build a dedicated team around your brand and set a road map for success. Let us give you a hand!
Want more like this?
Want more like this?
Insight delivered to your inbox
Keep up to date with our free email. Hand picked whitepapers and posts from our blog, as well as exclusive videos and webinar invitations keep our Users one step ahead.
By clicking 'SIGN UP', you agree to our Terms of Use and Privacy Policy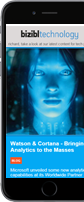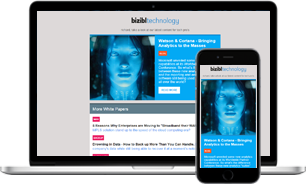 Other content you may be interested in
Want more like this?
Stay up to date with our content email
Want more like this?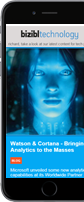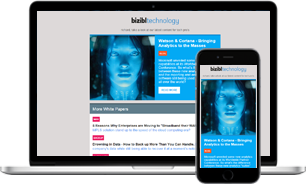 Want more like this?
Insight delivered to your inbox
Keep up to date with our free email. Hand picked whitepapers and posts from our blog, as well as exclusive videos and webinar invitations keep our Users one step ahead.
Bizibl Group Limited, Registered in England 09091156, 26 Bridge Road East, Welwyn Garden City, Hertfordshire, AL7 1HL