Do You Have The Data You Need To Succeed With Programmatic?
The world of programmatic advertising is changing.
As the industry is evolving, we are glimpsing better creative, upskilled workers, transformed agencies; and picturing a collaborative, thriving ecosystem between vendors and publishers. But while we are on the road to completely automated buying, perfect control and unparalleled insight - the industry as a whole is not quite there yet.
However 'programmatic' and automated the industry sounds, we're still reliant on human processes to some extent. To progress, programmatic maturity will depend on better use of data to streamline process, connect channels and provide greater personalisation.
Data holds the key to ensuring the progression of programmatic maturity. But do you have the data you need to succeed, and what are the obstacles that stand in the way?
Data is Core to Unlocking Personalisation and Cross-Channel Recognition
Data is the lynchpin at the heart of successful marketing strategies. It has the power to define and shape the way brands interact with customers; from providing valuable insight on individual preferences and behaviours, to ensuring marketing messages include a greater level of personalisation and precision.
The effectiveness of any cross-channel campaign depends on the quality of the data sitting behind it. Yet many organisations still have a disconnect between their channels, particularly offline ones; and these silos prevent marketers from accessing the clear data picture they need to develop positive, personalised relationships with their customers.
Interestingly, programmatic, and the data it uses and generates is complicating the problem. To succeed, marketers need to be sure that offline data is onboarded and connected with online data for it to be used effectively. For example, if a business can connect an in-store purchase with an email address or cookie, or recognise a single customer regardless of the device they use, this can have an unparallelled impact on the efficiency and effectiveness of marketing campaigns.
Removing Obstacles To Programmatic Success
With increasing volumes of data generated on a daily basis, brands are adapting their approach to ensure they can capitalise on key data within the assets that they have available.
To do this they must remove silos, be able to recognise customers across channels, and have the right mix of technology, partners and processes to prevent a disjointed approach.
There are four key aspects to achieving success that marketers need to understand:
Data alignment
As brands have increased the number of applications they use to engage with customers, they have created more data - and data silos - than ever before. As a result, brands have found themselves stuck with disparate data sets, in different formats and locations that need to be aligned for clarity. Without that alignment, marketers will find themselves working in a complex environment, which in turn creates a disjointed customer experience.
Technology partnerships
Not sure if you have the right data to succeed with programmatic? The right strategic technology partnerships can provide the data backbone marketers need. When carefully selected, the right technology can reduce complexity and overheads, dramatically increase ROI by activating previously untapped data and consumer potential - and provide the tools to improve relevancy for truly personal connections.
1st party data connection
Developing a defined view of customers requires brands to connect their 1st party data assets with other online data sources to establish a single, unified data source. This is crucial for personalised, effective marketing, but remains a common obstacle for many brands.
Data onboarding
Perhaps the most pertinent issue on this list; data onboarding brings offline data such as CRM databases into online environments, enabling marketers to activate their customer data across all digital platforms, to transform their marketing. Onboarded data is matched with existing online and digital data in a secure, anonymised environment, creating a 360 degree view of every customer. This process of identity resolution allows brands to recognise an individual both online and offline, in a privacy compliant manner.
For businesses with large customer databases, data onboarding provides a means to transform customer information into a valuable, scalable asset.
Using Data To Drive Programmatic Forward
As marketers, we're now in a position to deliver the targeting, personalised messaging and measurement that our consumers expect - on and offline - with the help of the right data in the right places.
Of course today, it's more likely that we have too much data, rather than too little. We need to prevent data fragmentation and silos wherever we can, and ensure we can connect to real people to drive real relevance.
The rapid rise of programmatic media buying has had a phenomenal impact, and to a large extent provided a catalyst for change in the way brands build their campaigns. We may still be at the beginning of the programmatic journey, but we are already seeing data onboarding help brands bridge the gap between on and offline, and transform the impact, accuracy and relevance of customer-centric campaigns.
Want more like this?
Want more like this?
Insight delivered to your inbox
Keep up to date with our free email. Hand picked whitepapers and posts from our blog, as well as exclusive videos and webinar invitations keep our Users one step ahead.
By clicking 'SIGN UP', you agree to our Terms of Use and Privacy Policy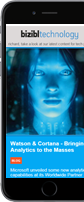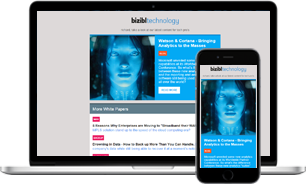 Other content you may be interested in
Want more like this?
Stay up to date with our content email
Want more like this?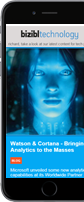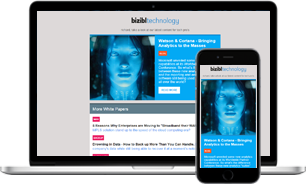 Want more like this?
Insight delivered to your inbox
Keep up to date with our free email. Hand picked whitepapers and posts from our blog, as well as exclusive videos and webinar invitations keep our Users one step ahead.
Bizibl Group Limited, Registered in England 09091156, 26 Bridge Road East, Welwyn Garden City, Hertfordshire, AL7 1HL